Disney World is offering some stylish new merchandise featuring a fan favorite Star Wars character! Be careful: you might need to eat some chicky nuggies or drink some choccy milk after reading this post!
The Mandalorian & The Child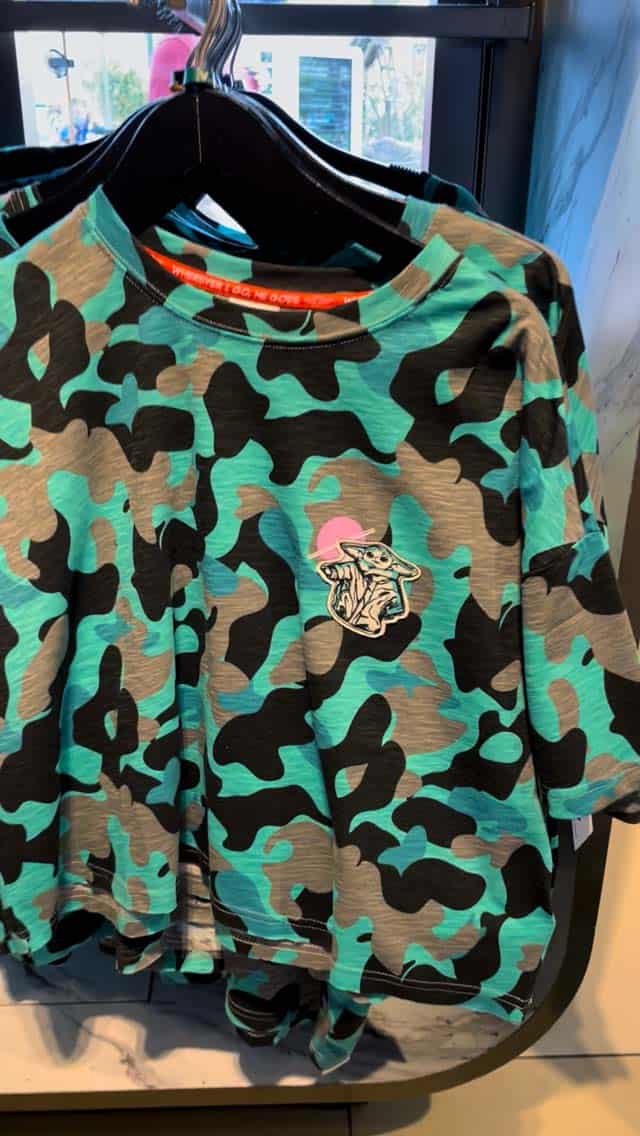 I stopped into Keystone Clothiers while I was visiting Hollywood Studios last week. I noticed some adorable clothing items that featured Grogu (Baby Yoda) and the Mandalorian. Back in 2019, The Mandalorian quickly became one of my favorite series to come from the Star Wars franchise.
I love the pattern mixing in the reds, blues, and camouflage of the hoodie, shirt, pants, and fanny pack in this collection. Keep reading to check out a video of the other Grogu items I spotted in the shop.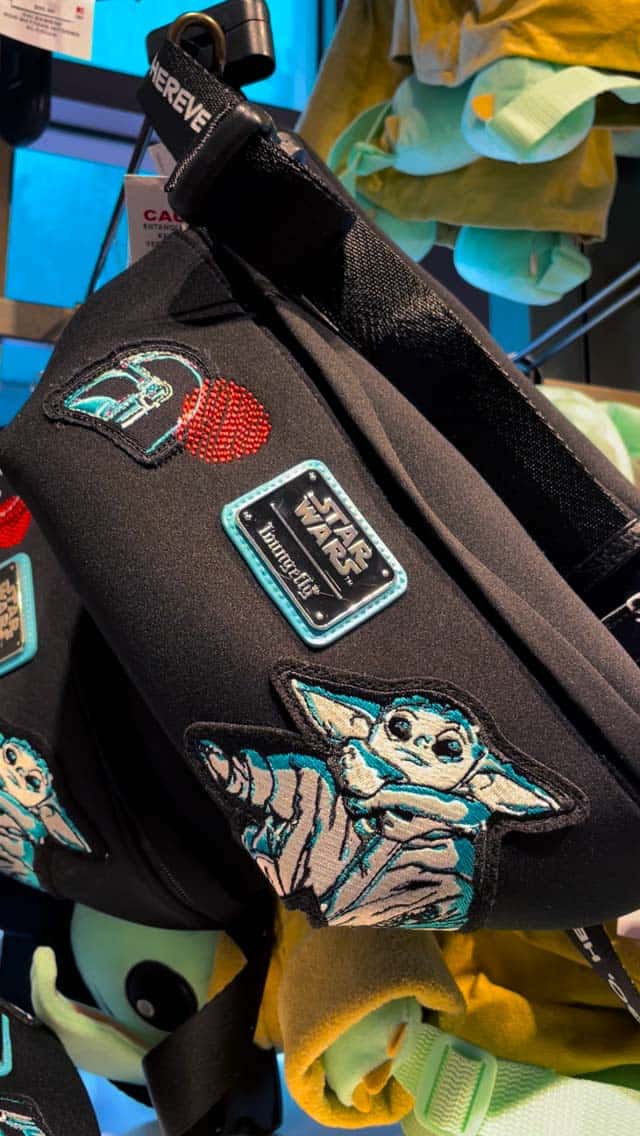 The two Grogu headbands hanging in the shop are absolutely adorable, but I wonder how heavy they would feel on my head!
The Keystone Clothiers is a great place to find a variety of Star Wars merchandise – not just the Grogu and Mandalorian styles I'm showing in this post. They even have Star Wars Christmas items on display!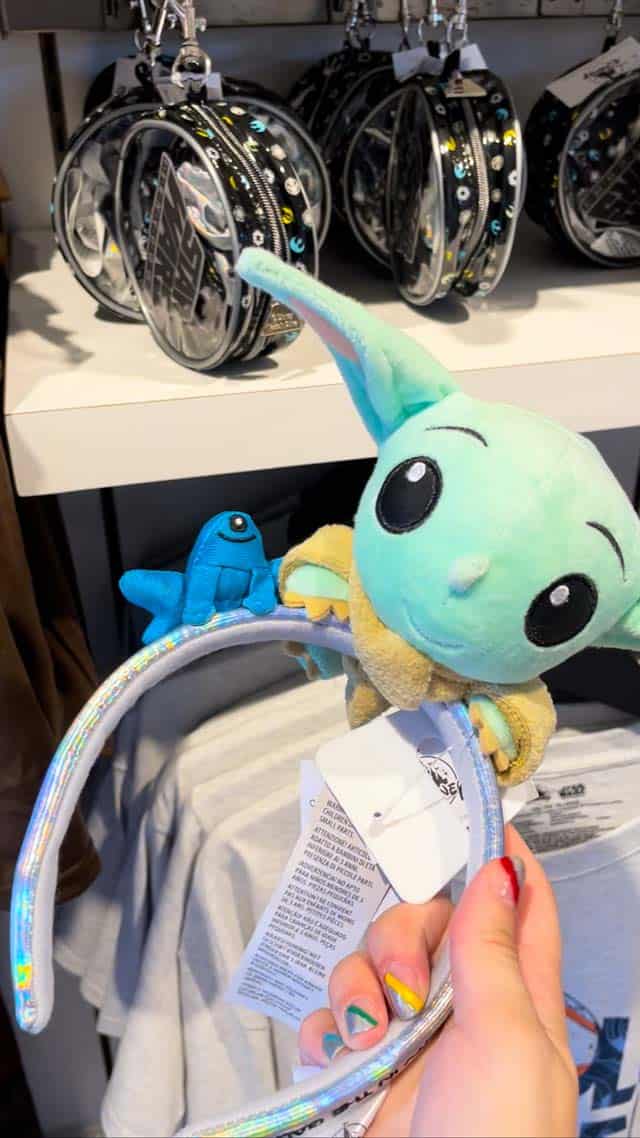 Video of Merchandise
This fun Instagram Reel shows off the items I mentioned in this post and a few others that I didn't include! Make sure to follow us on Instagram for more Disney-related excitement.
ShopDisney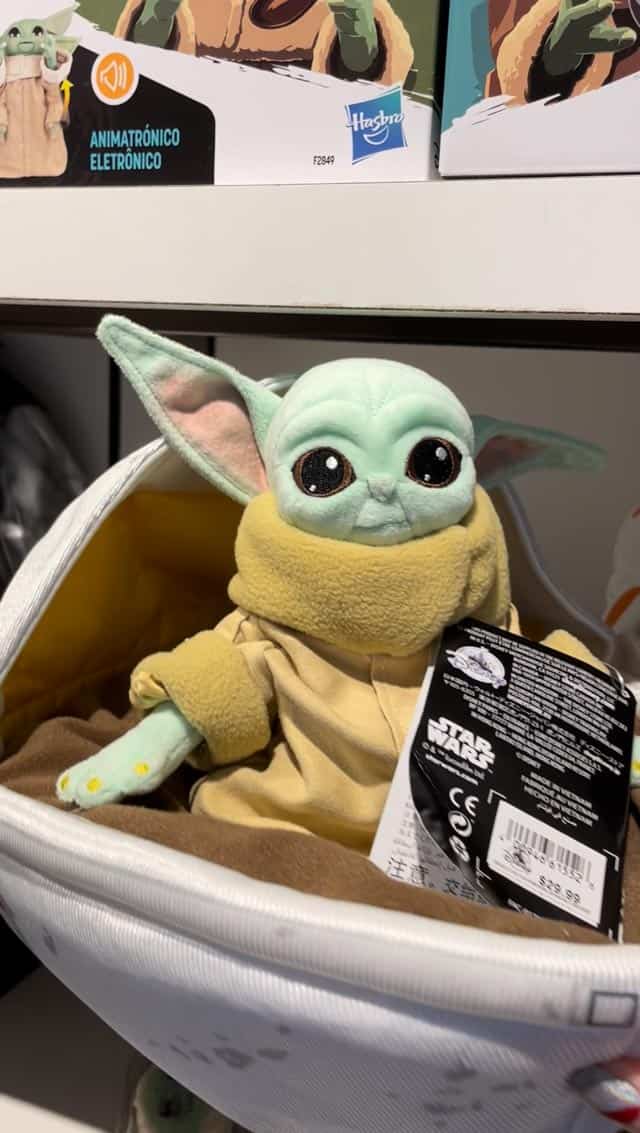 shopDisney has two more items that match the camouflage collection I saw in Keystone Clothiers.
I went searching for more items to complete the outfit on shopDisney. I don't usually wear crocs, but the crocs and matching beanie would be the cherry on top! There are many other options for Star Wars merchandise on shopDisney and throughout different stores in Hollywood Studios.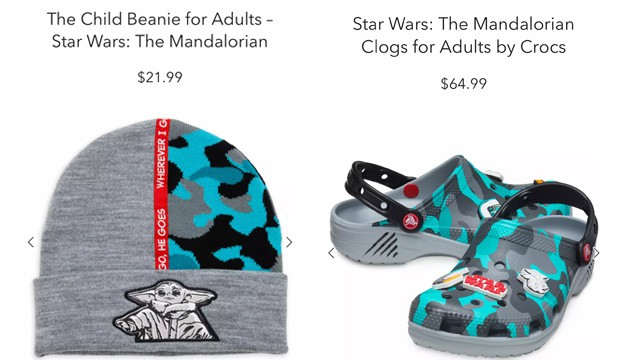 Season 3?
While I wait patiently for the return of the Baby Yoda and Mando adventures in season three, I am watching The Book of Boba Fett and awaiting the release of the Obi-Wan Kenobi series. You can watch the trailer for the Obi-Wan Kenobi series here.
What do you think of the Grogu merchandise I found in Hollywood Studios? Are you excited for the new Obi-Wan Kenobi series releasing soon?