For the first time ever there will be a Vera Bradley/Star Wars collaboration! Check out a sneak peek of some of the characters that will be spotted on this new print and how to sign up for e-mail updates about the upcoming release date.
Disney and Harry Potter Vera Bradley Collections: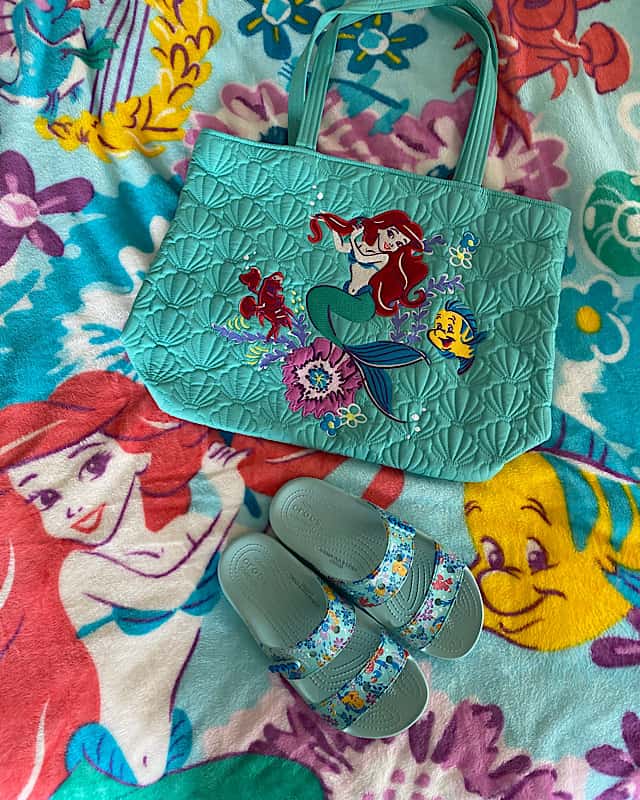 Over the years Vera Bradley has released a few Disney patterns featuring Mickey and Minnie as well as Alice in Wonderland and Beauty and the Beast lines that were met with mixed reviews. But it seems that by far the most popular Disney Vera Bradley release was the Little Mermaid collection that was recently released on March 15th.
It featured two adorable prints (one without Ariel and one with Ariel) and a wide variety of merchandise including blankets, beach towels, crocs, flip flops, a tumbler, and of course several different sizes and styles of purses, back packs, duffels and beach bags.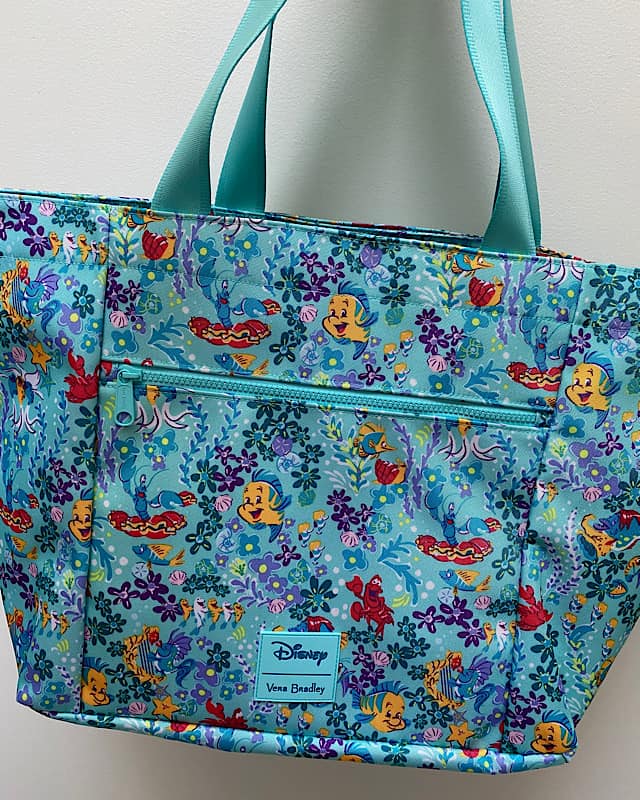 This collection came right on the heels of a popular Harry Potter collection that was released last fall called "Forbidden Forest". The beautiful purple pattern featured Hogwarts castle, the Whomping Willow, and several magical creatures including Hedwig, Buckbeak, Fang and more.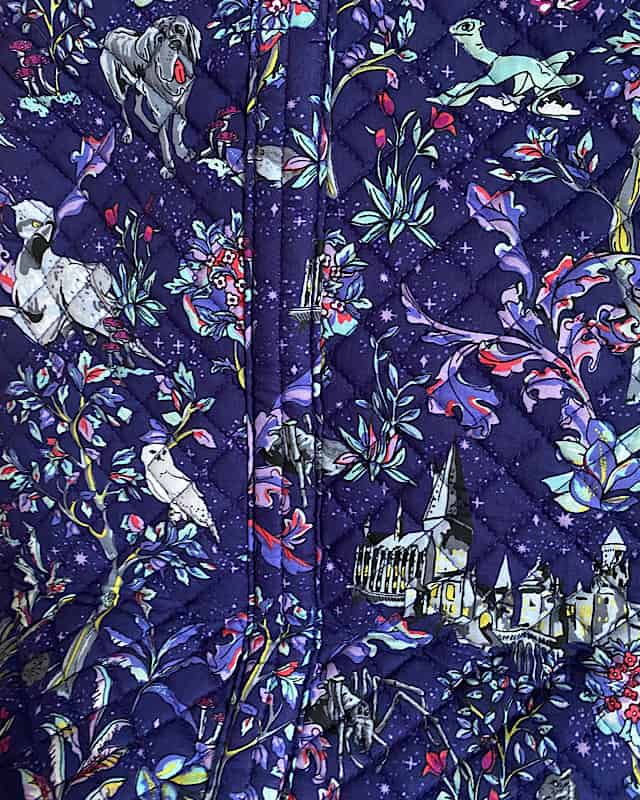 Vera Bradley Star Wars Collection: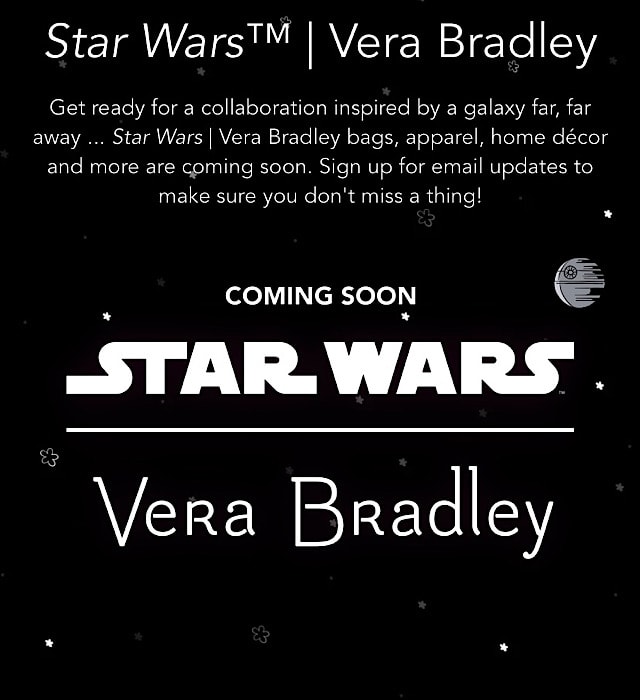 If you loved the recent Vera Bradley Little Mermaid collection as much as I did, you're going to want to see what Vera Bradley has in store for us next!
It definitely seems like Vera Bradley has been putting effort recently into making more creative patterns that will appeal to Disney and Harry Potter fans. And now they will also be including Stars Wars in their repertoire with the announcement of this exciting new collaboration!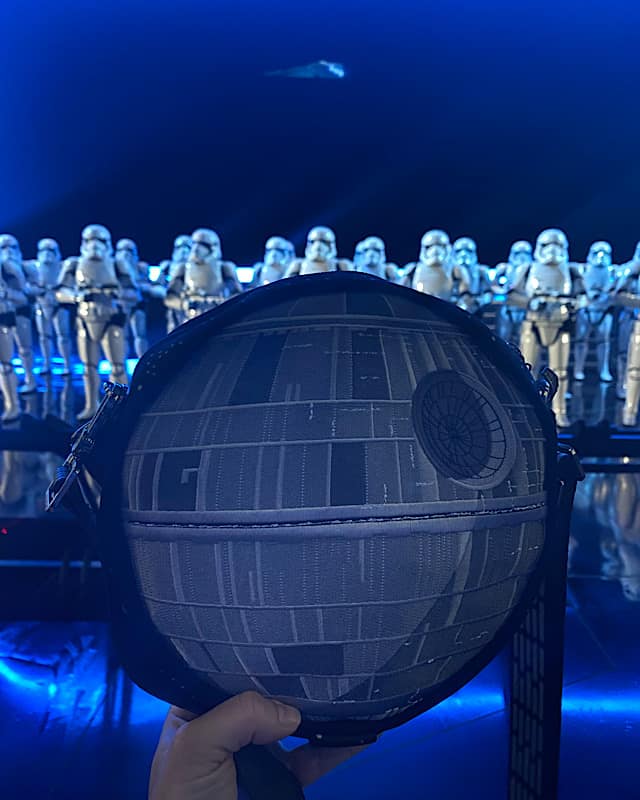 Over the years there have been several Stars Wars purses created by Dooney and Bourke, Loungefly and Harveys. I have quite a few in my Disney purse closet including this amazing Death Star purse made by Harveys. As a big Star Wars fan and a collector of Disney bags, I am very excited to see what Vera Bradley does with this collection!
So far Vera Bradley has offered us a few sneak peeks of the pattern on their website including this image of Chewbacca.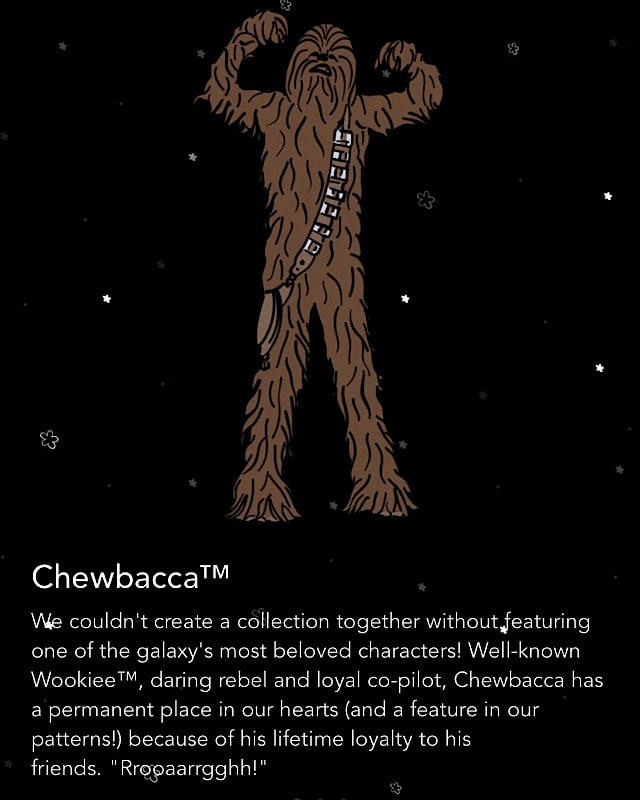 And since you can't have a Star Wars collection without droids they will of course include R2D2 and C3PO. I would expect the collection to feature several different styles of purses, a tumbler, a blanket, pajama sets and more!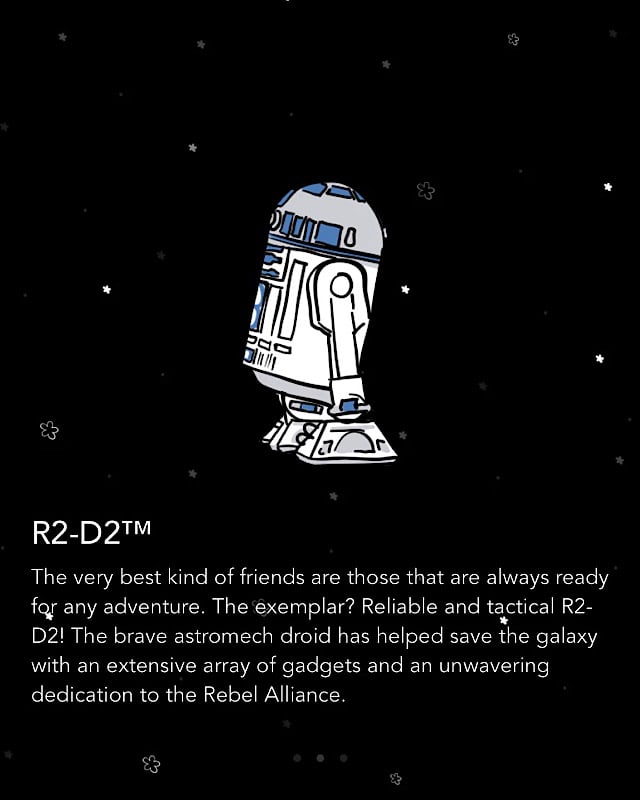 Vera Bradley has not shared a release date yet, but you can sign up for e-mail alerts on their website. We will also report here on Kenny the Pirate when we have more information.
If it is similar to the Little Mermaid release, the merchandise will be available in Vera Bradley stores as well as Hallmark stores, Dillard's and online at Vera Bradley and Dillard's websites. The Disney Springs Vera Bradley store also takes phones orders if you prefer to shop that way.
Are you excited about this new Star Wars Vera Bradley collection? Comment on Facebook and let us know what items you're hoping to see!
Ashley Beckwith McKellar
Follow me on Instagram: @disneyparksmom