LATEST VIDEOS
Subscribe to my Youtube!
LIVE - Just Mousing Around
LIVE - Just Mousing Around Tonight!
A major late-season winter storm will bring everything from blizzard conditions to severe weather as it moves across the country. Travel impacts seem likely for the week leading up to the Easter Holiday. But what about in the Orlando theme parks? Get the details on the forecast for the rest of this week and weekend.
Weather Forecast Discussion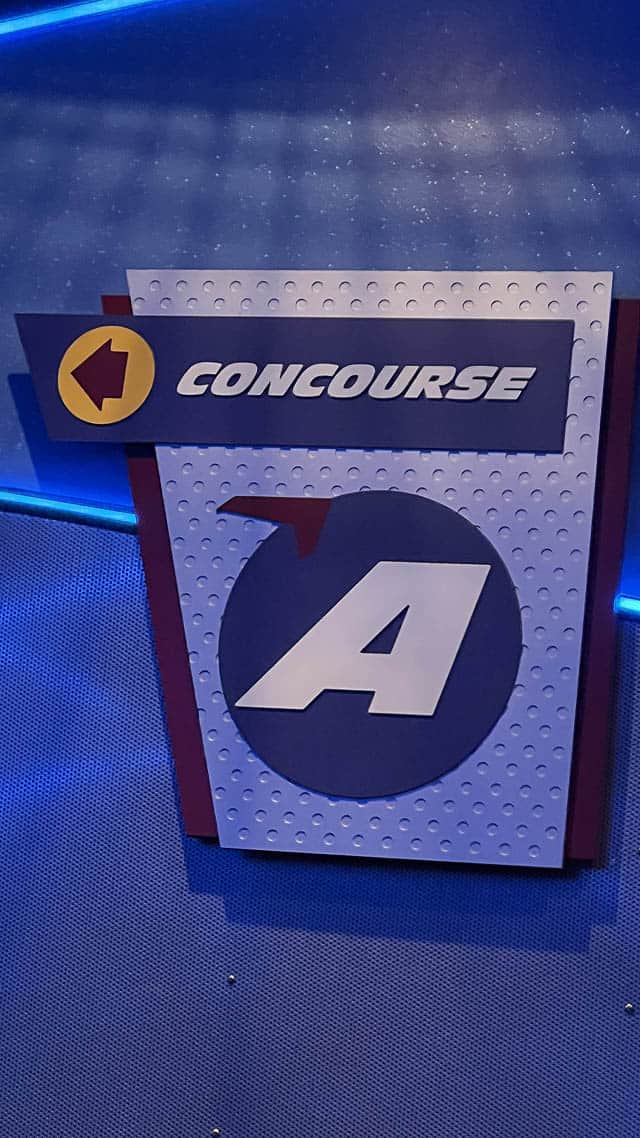 A major late-season winter storm will move from the Midwest into the Great Lakes this week. We'll see blizzard conditions on Tuesday, Wednesday, and Thursday across the Upper Midwest, while severe weather will be possible across much of the Mississippi Valley into the Tennessee Valley.
You can see on the surface map below for Wednesday that we have a large area of low pressure over southern Minnesota. To the north and west of the low we have blizzard conditions and on the warmer southern side we have heavy rains and severe weather. It is common to have large spring storms across the Great Plains as we still have a clash of cold and warm air in the changing seasons. I'll have more on the travel specifics below.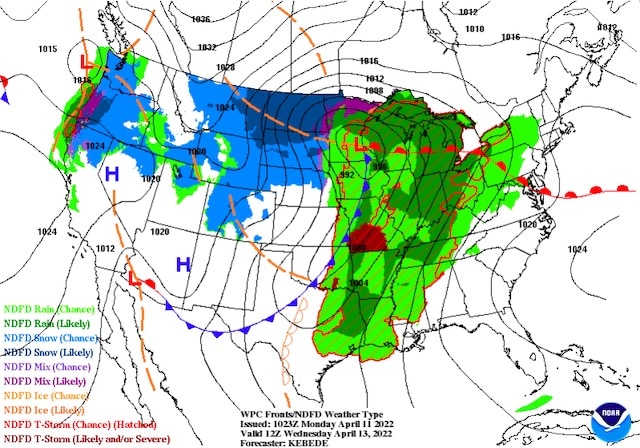 This storm will affect a large part of the country, but for the Orlando area in general the impacts will be minor compared to what will occur in other areas. A frontal boundary will approach for Thursday. That front will stall just to the north of Florida keeping things a bit unsettled for late in the week and through the holiday weekend.
Scattered showers and thunderstorms will be in the forecast with the front in the vicinity. Florida will stay on the warm side of the stalled front and temperatures will be in the mid to upper 80's across Central Florida. We could see some 90 degree readings as well.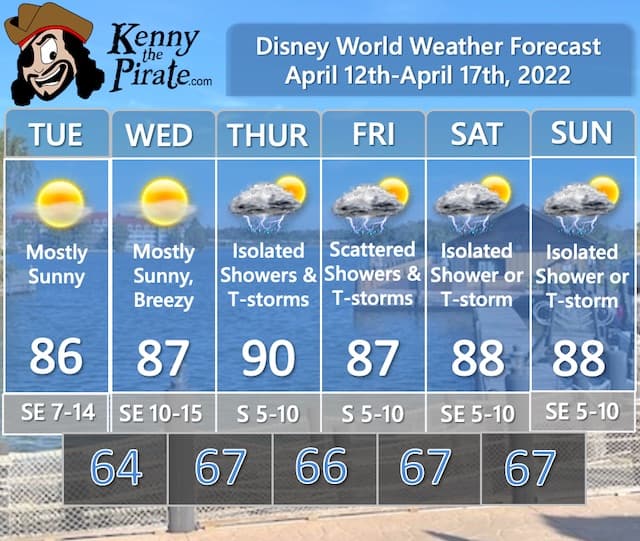 Severe Weather Chances For Florida
The storm mentioned above, unfortunately, will bring another round of severe weather to much of the country. For Florida, thankfully, this does not look to be the case. On the Thursday surface map below you can see the frontal boundary approaching with isolated showers and thunderstorms ahead of it across Florida.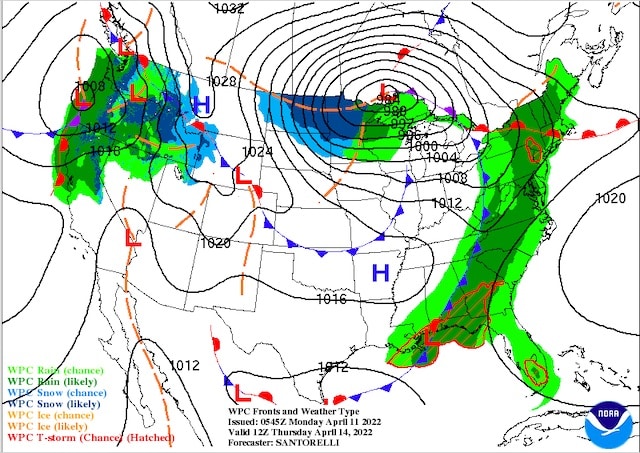 Based on current expectations, any thunderstorms later this week and weekend should remain below severe levels. Be sure to follow along on Twitter (see below) for any changes as we move through the week.
Even though severe weather is not expected, remember that any thunderstorm can produce gusty winds, frequent lightning, and heavy downpours. Follow any warnings and cast member directions to take shelter.
Flight Impacts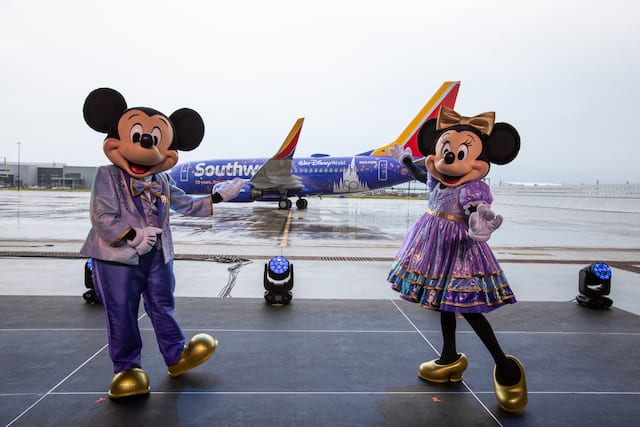 I added this category recently to point out any large-scale impacts on flights getting to and from Orlando. The struggles and impacts on the airline industry in the wake of the pandemic that led to flight cancellations have been well-documented. I'm focusing on the weather impacts.
The week leading up to the Easter holiday is a busy air travel week. The major storm system discussed above is likely to cause travel disruptions. Across the Upper Midwest from Montana to the Dakotas and Minnesota blizzard conditions will affect flights Tuesday through Thursday.
On Tuesday, flight delays are most likely in the Great Plains from Texas and Oklahoma to Iowa with severe weather expected.
Below is the severe weather map for Wednesday and you can see we have a large area of severe weather expected. Flight delays are likely on Wednesday in much of the Mississippi and Tennessee Valleys. Be sure to check your flight status if you are flying out of these areas or are returning from Orlando.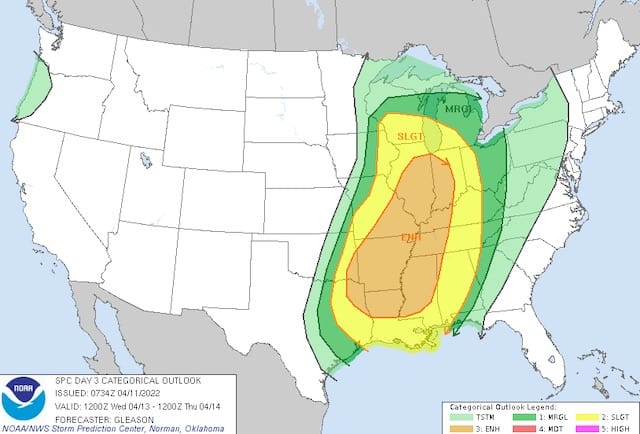 By the weekend, there could be some minor delays along the East Coast as we will be dealing with areas of rain. For the Orlando area specifically, there shouldn't be any large scale flight delays because of local weather. Showers and thunderstorms could cause minor delays in Orlando Thursday through Sunday.
The more likely scenario is that we could see some downstream impacts because of weather conditions in other areas causing some flight delays in Orlando. Hopefully that is not the case if you are traveling this week!
A Look Ahead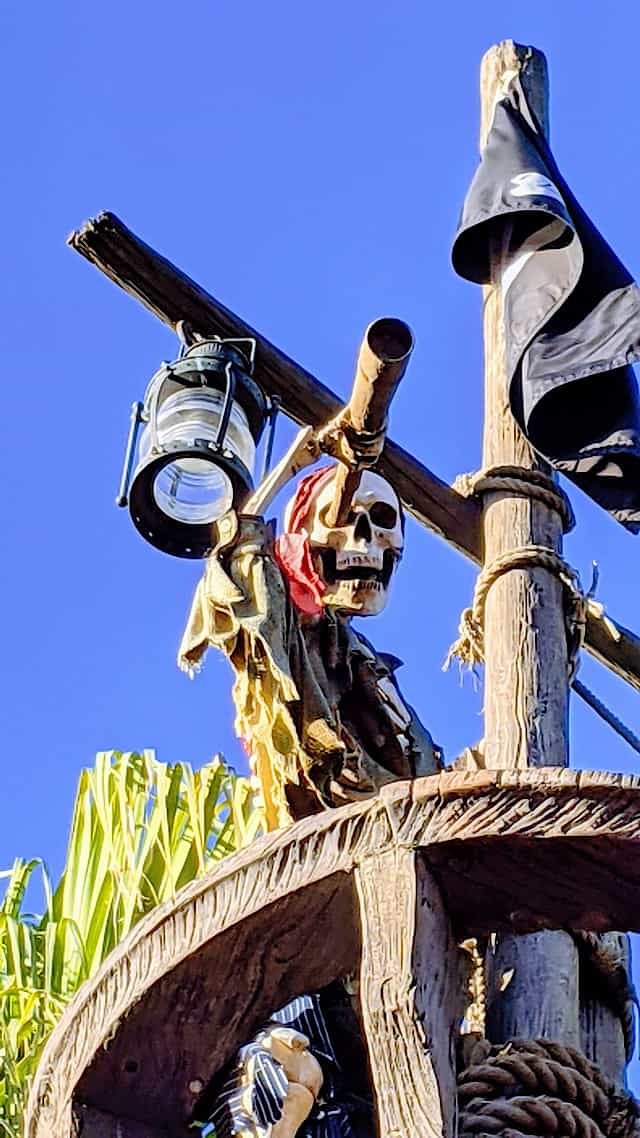 An early look at next week shows cooler weather than what we are experiencing this week. Highs will generally be around 80 next week with a few shower chances but no major storms.
I (Joe) generally update these forecasts twice a week. However, the next forecast update will be for the weekend of Friday April 22nd. During any severe weather I will pass along any warnings for the Orlando area on my Twitter feed here. I'll also pass along any changes as we head through this week.
Are you headed to Disney World this holiday week? How are you planning to navigate the Spring Break crowds? Are you flying in from one of the severe weather areas? Let us know in the comments below or on Facebook!

Are you planning a vacation? Reach out to our trusted travel agency sponsor Authorized Disney Vacation Planner
Mouse Class Travel
!