LATEST VIDEOS
Subscribe to my Youtube!
Just Mousing Around - LIVE
LIVE - Just Mousing Around
LIVE - Just Mousing Around Tonight!
During today's First Quarter 2022 Financial Results conference call, The Walt Disney Company announced some exciting news regarding the upcoming spin-off 'Obi-Wan Kenobi'. Check out when you'll be able to view this new series!
Obi-Wan Kenobi Series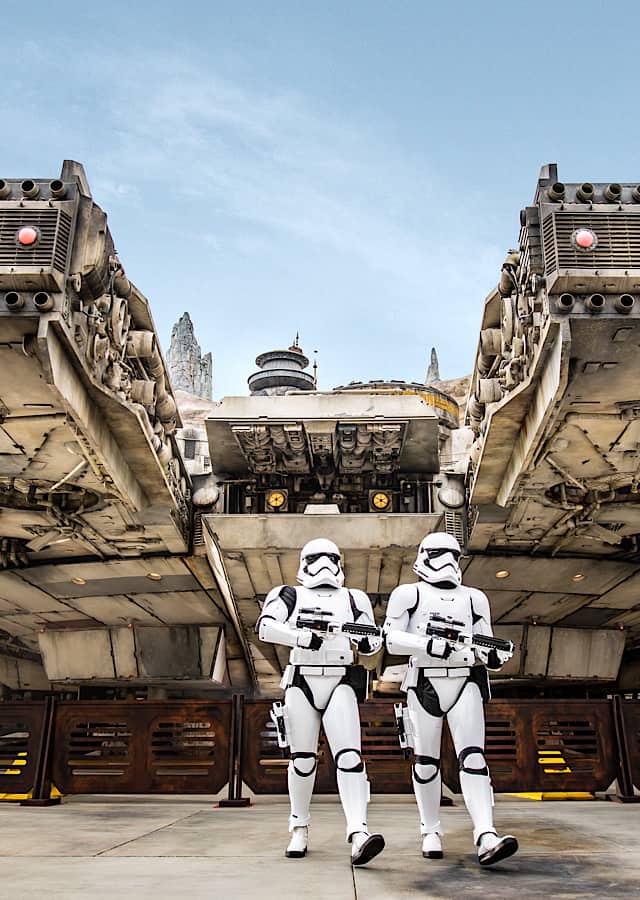 Almost a year ago, we brought you news that Disney released the cast list for the upcoming 'Obi-Wan Kenobi' series on Disney+. It makes sense that Disney decided to launch a new series based off of everyone's favorite Jedi Master after the huge success of 'The Mandalorian and 'The Book of Boba Felt'. Disney never seems to run out of great Star Wars material to deliver to fans.
In this brand new series, Ewan McGregor will return to reprise his role as Obi-Wan. At the end of the Revenge of the Sith, Obi-Wan and Anakin engage in a lightsaber battle after Anakin's fear of losing his wife, Padme, causes him to succumb to the dark side.
Obi-Wan leaves Anakin in a sea of flowing lava to die, but he is rescued by Emperor Palpatine and put into the infamous Vadar suit to sustain his life. Before Anakin's wife passes away, she gives birth two twins Luke and Leia who are whisked away into hiding for fear of being found by Vadar.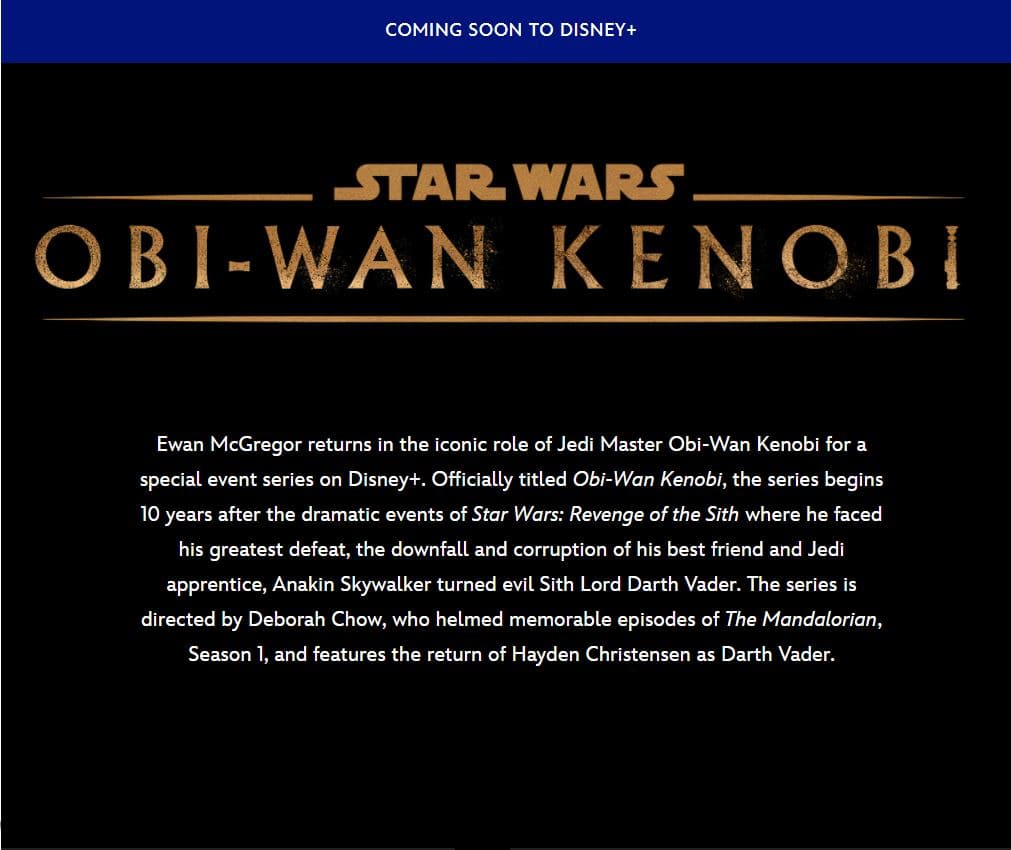 This series will pick up 10 years after the fall of Anakin Skywalker in Episode 3: Revenge of the Sith and before Episode 4: A New Hope. We will see the effects these events had on Obi-Wan and how it shaped him going forward in the series. Ewan is a spectacular actor, and it will be so much fun to see how his character progresses and deals with the losing his best friend to the dark side.
We also know that Hayden Christensen will be returning to play the Sith Lord Darth Vadar along with some very talented new faces!
Obi-Wan Kenobi Premiere Date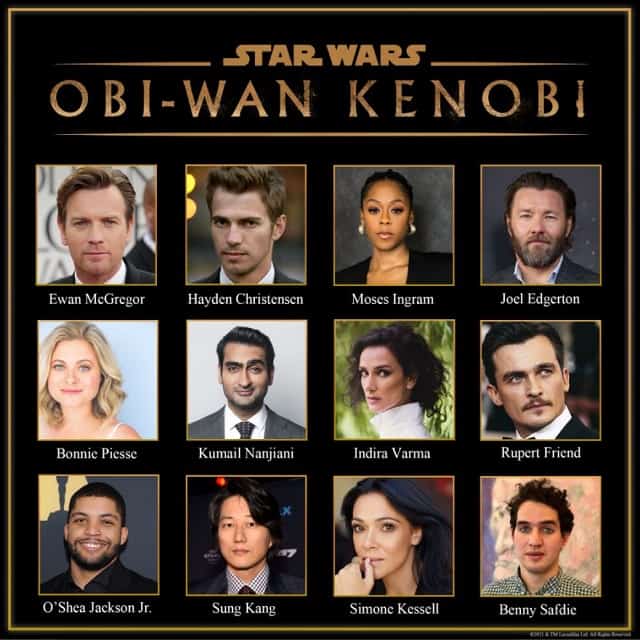 Production for the series began in April 2021 and today the Walt Disney World Company has announced that the series will premiere on Disney+ on May 25th, 2022! We can't wait to see this amazing new series and it won't be much longer now!
Obi-Wan Kenobi will Premiere on Disney+ on May 25, 2022!

Are you excited for the brand new series? Do you plan to watch it? Let us know in the comments below and on Facebook!

-Christina
Are you planning a vacation? Reach out to our trusted travel agency sponsor Authorized Disney Vacation Planner
Mouse Class Travel
!