Guess what, Star Wars fans? Disney has released the cast of Obi-Wan Kenobi, and we have all the details!
Obi-Wan Kenobi
Disney+ is no stranger to Star Wars spin offs. After its original series The Mandalorian became a smash hit, it was only logical that the streaming giant would set plans for more Star Wars contents into motion.
Recently, Disney+ announced plans for such a series: Obi Wan. Fans in the Star Wars community hotly anticipate its arrival.
As it stands, production for the series will start in April. This means that fans can expect the series to drop sometime in 2022.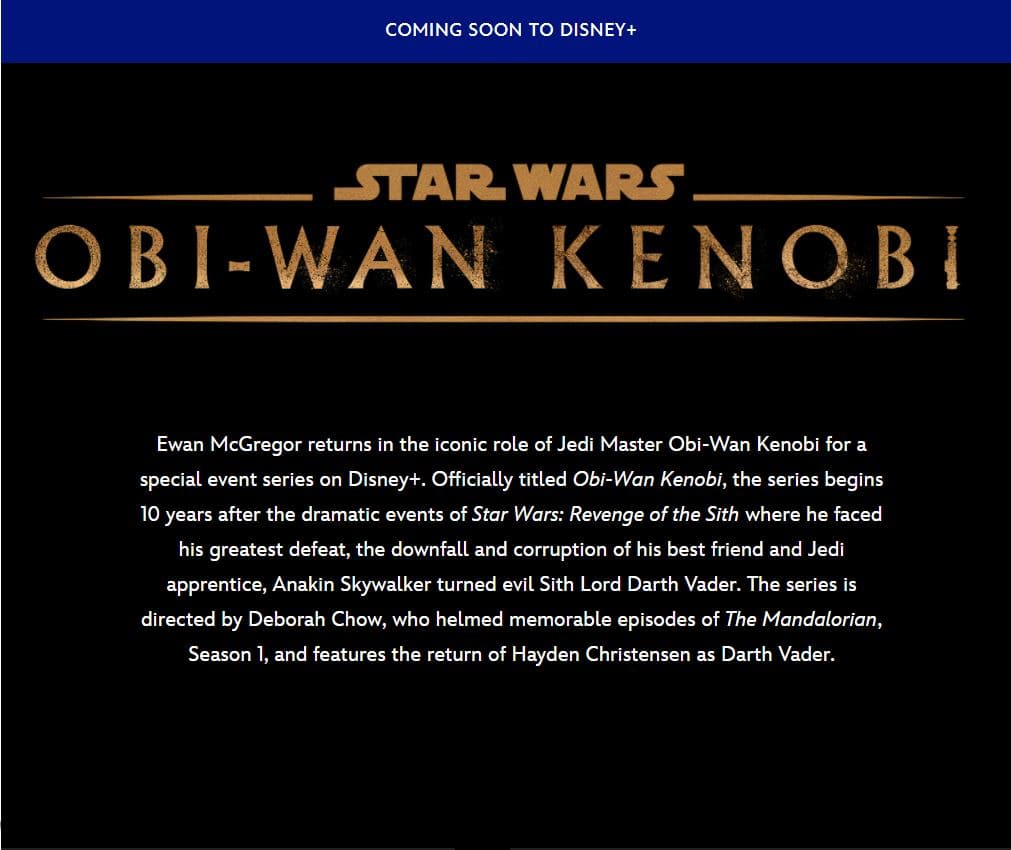 According to Disney+, the story begins 10 years after Star Wars: Revenge of the Sith. During this film, Kenobi faced off against his once friend Jedi apprentice Anakin Skywalker.
The event ultimately led to the rise of Sith Lord Darth Vader. Now, fans will get to follow the adventures that befall Kenobi after Rise of the Sith and prior to A New Hope.
The Cast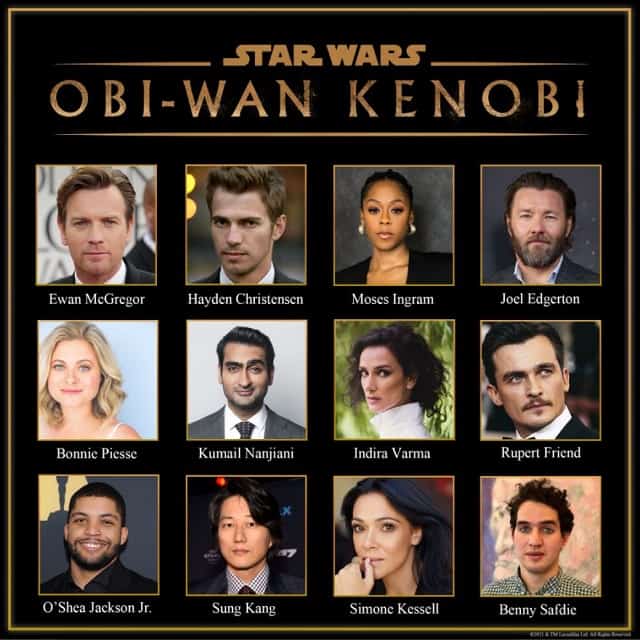 As recently announced, Star Wars star Ewan McGregor will return to reprise his Obi-Wan Kenobi role. However, brand new details are unfolding.
Today Disney+ took to Twitter with the exciting cast announcement. Most notably, Hayden Christensen will return to play Darth Vader.
Additional cast members include: Moses Ingram, Joel Edgerton, Bonnie Piesse, Kumail Nanjiani, Indira Varma, Rupert Friend, O'Shea Jackson Jr., Sung Kang, Simone Kessell and Benny Safdie. This is going to be a fantastically cast series, indeed.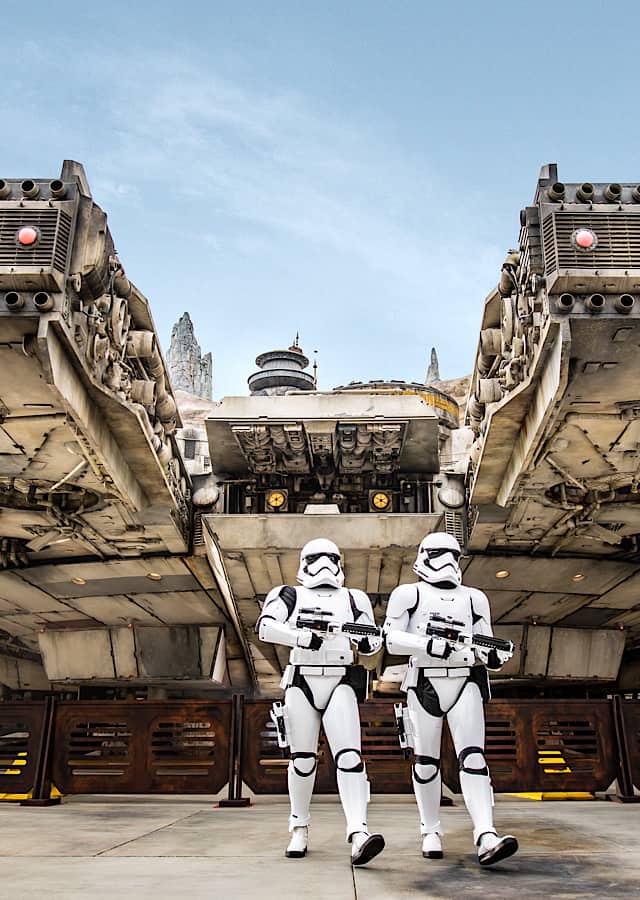 The presence of Joel Edgerton, while not confirmed, suggests he will reprise his part of Owen Lars, Luke Skywalker's uncle. Could this mean Luke might also appear in the series?
Furthermore, Deborah Chow, who was responsible for the direction of some of the episodes of The Mandalorian, Season 1, will take on direction for the show. Her work is sure to be riveting.
Want More Star Wars?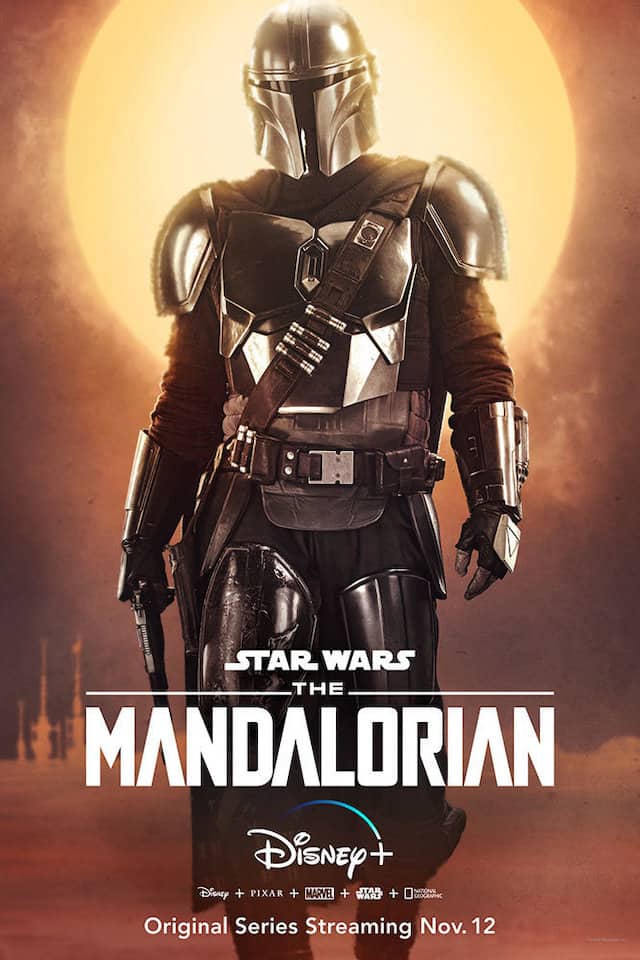 If this announcement has you excited for the series, and you are looking for more Star Wars, you can experience plenty on Disney+. If you have not managed to tune into Mandalorian seasons one and two, it is a great place to start! I know many people who have never seen Star Wars but enjoy Mandalorian.
Additionally, Disney+ is home to a vast library of Star Wars content. You can re-watch all the theatrical releases or watch them for the very first time if you are a Star Wars newbie. Then the question becomes: will you watch them in order of release or chronologically?
Are you excited for the cast of Obi-Wan Kenobi? Let us know in the comments below or on our Facebook page. Or, keep the conversation going and share them with us in our crew, too!