LATEST VIDEOS
Subscribe to my Youtube!
Just Mousing Around - LIVE
LIVE - Just Mousing Around
LIVE - Just Mousing Around Tonight!
Traveling with a baby? Disney makes it easy for families to travel with kids of all ages. Read on to find out all the details of what the baby centers are and where to find them!
Traveling With Babies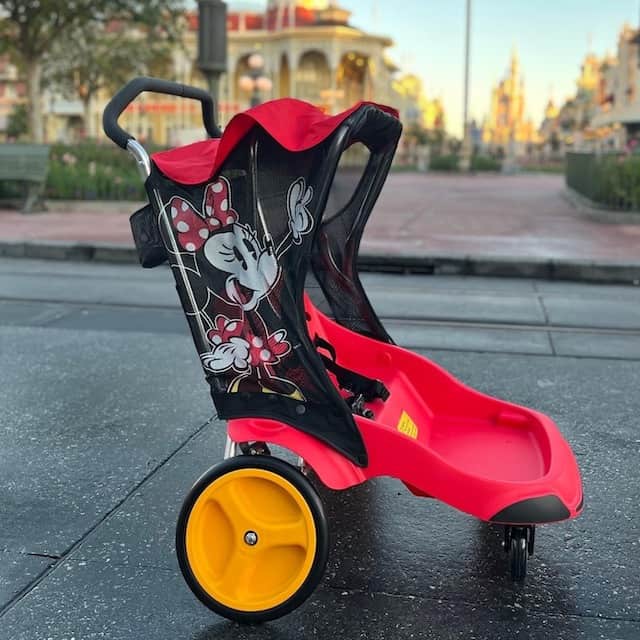 Have you traveled to Disney World with babies? How young is too young? Is there a perfect age to take your children to Disney World?
Fear not parents! You do whatever Disney trip works for your family. With Disney's help, it can be even easier bringing the littlest along! I (Heather) have traveled to Disney World when my boys were as young as seven months old. The Baby Care Centers are a life saver! Forget something? Need a place to change a diaper? The Baby Care Centers have you covered.
Want to know about other helpful tips about traveling with little ones? Check out some of our others posts like should you bring a stroller or advice on traveling with a baby.
What is The Baby Care Center?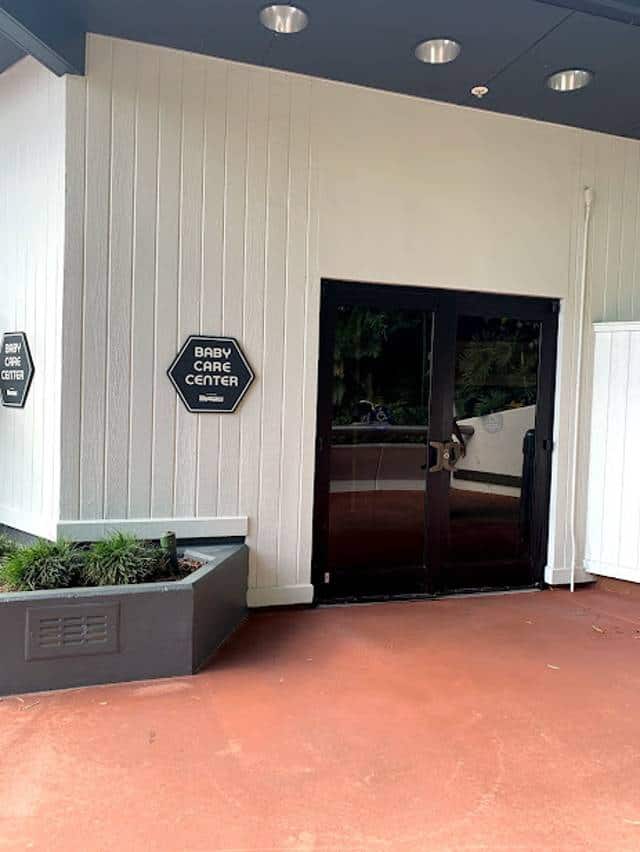 The Baby Care Centers are fully staffed and open during regular park hours. The facilities are complimentary for guests and have lots of helpful amenities for parents with infants and or toddlers.
Don't think you will find just privacy in these centers, you will find so much more! Each Baby Care Center has:
A main room with television, table and seating area
Changing room with tables and a women's bathroom
Feeding area with highchairs
Kitchen with sink and microwave
Private nursing room (Nursing mother's only in these rooms, completely private rooms in Animal Kingdom Park and Hollywood Studios)
Baby items for sale (we will get more into this in a bit!)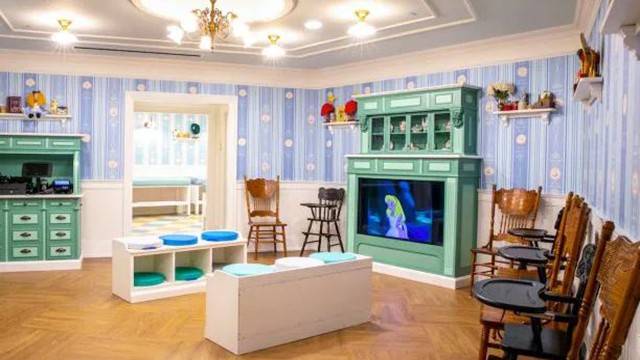 With all these things listed about, you will be able to take a break from the park and care for your baby with ease!
A main room with television so older children can take a break while one parent is taking care of the baby. A table and seating area so that kids can have a seat and eat.
In each Baby Care Center there are plenty of changing tables! I found that they are cleaned very frequently by the Cast Members, which is much better than what you can find in the restrooms.
There is a small kitchen area where you can prep food for your little ones. Need to warm a bottle? You got it! Warm up some baby food? No problem! There is also a sink, so you don't have to cart around any dirty bottles or dishes. You won't feel like you are in the middle of theme park when you are here.
What Can You Buy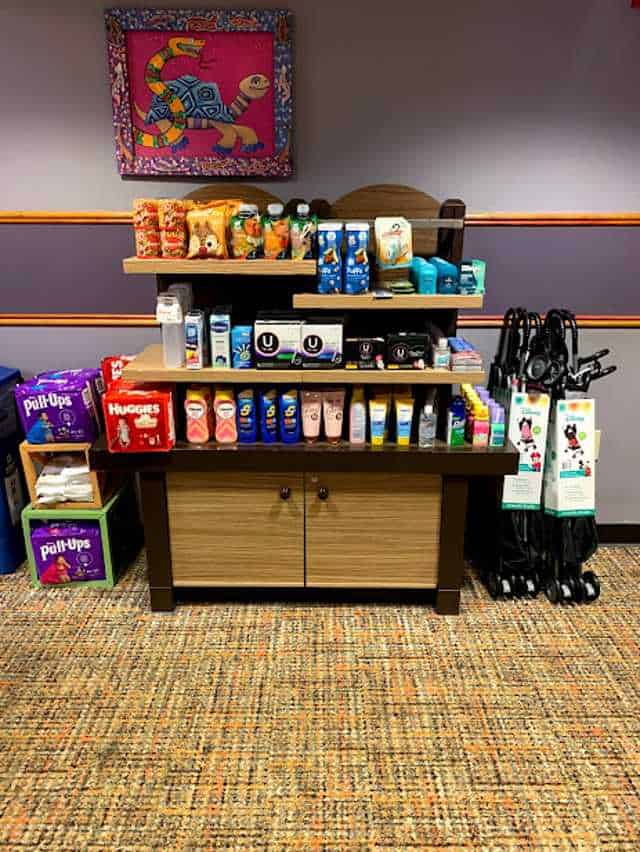 I love that the Baby Care Centers make traveling with a baby or toddler so easy! You can have a little less stress knowing that if you forgot something back at the hotel or even at home, you are okay!
You can find basic baby essential items for sale in each Baby Care Center. Some items you may find are:
Baby Food (snacks, baby food containers and pouches)
Diapers
Wipes
Bottles
Pacifiers
Diaper Cream
Some Medications
Strollers
Stroller Caddy's
Stroller Cover
Sunscreen
Bug Spray
Baby Clothes
Some personal hygiene items
As you can see the images above, there are not a lot of options in these locations, but it's something. Especially if you have an outfit mishap or your day changes and you're in the park longer than you thought and need some baby food or extra diapers.
These locations are fully staffed with Cast Members that are amazing and super helpful finding you an item you need for that precious little one. I know for me this makes packing that park bag a little easier and less stressful.
Benefit Of Baby Care Centers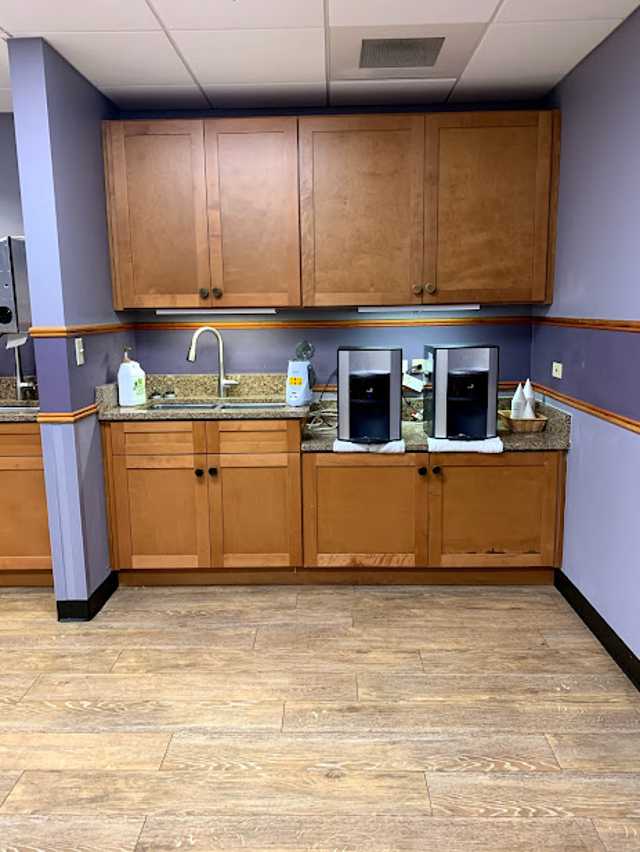 I personally prefer using the Baby Care Centers over using a changing station in a restroom. I Like the fact that it is a nice, quiet, and cool environment. Get us out of the hot Florida sun!
Anyone can come in, so my husband can assist me if I need. My older child can cool off in the air conditioning and enjoy some Disney cartoons or movies that are playing while his brother eats or gets his diaper changed.
The Baby Care Centers are a great place for a quiet cool off, change diapers, or feed little ones. Some essential baby items are for sale as well.
In Florida you can nurse in any public setting. However, I personally preferred to nurse my babies in the Baby Care Centers. Everyone enjoyed the quiet and air conditioned break from the noise of the park.
The disappointing piece to these Baby Care Centers? There is only one in each park, and they are not always centrally located.
Where Are The Baby Centers?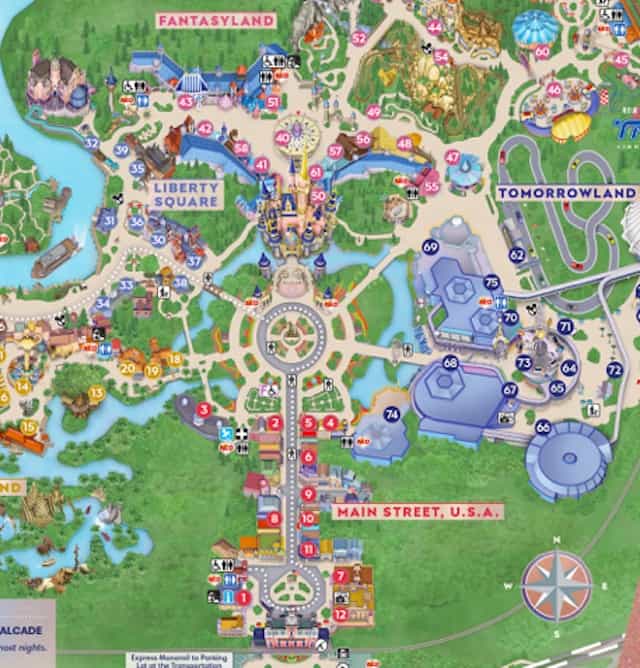 In each park the Baby Care Center is located with the First Aid Centers. Unfortunately there are no Baby Care Centers in the water parks or in Disney Springs.
In Animal Kingdom you will find the Baby Care Center near Creature Comforts. It is tucked back behind the DVC information booth.
At EPCOT you will find it behind the EPCOT experience. I find this one to be the most out of the way as EPCOT is such a large park.
Hollywood Studios it is right when you enter the park. Look to your left and it is in with Guest Relations.
In Magic Kingdom this Baby Care Center is right in the Hub. You will find it near Crystal Palace. This Baby Care Center just got an amazing update. You can check that out HERE.
Still not sure where to find the Baby Care Centers in each park? You can also find them on the map using Character Locator.
Did You Know?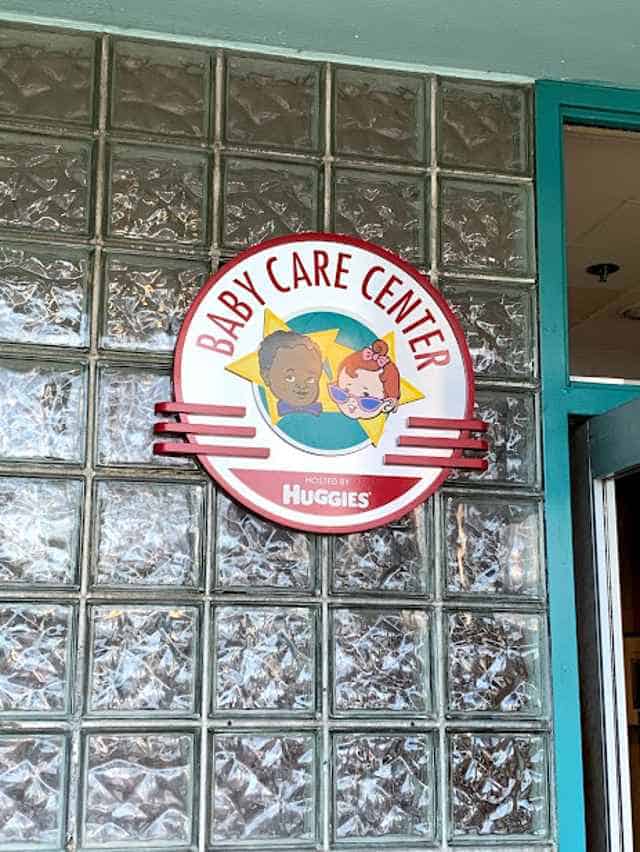 Do you know where to find your child if for some reason you were ever separated? That's right! It's the Baby Care Center.
If a child is separated from his or her parents while in the park, they will be escorted by a Cast Member to the Baby Care Center. The child will remain there being looked after until the parent comes to claim the child. I know nobody ever wants this to happen, but I am glad there is a clear plan in place in case it ever does.
For more tips on keeping your child safe at Disney, see our post HERE.
Final Thoughts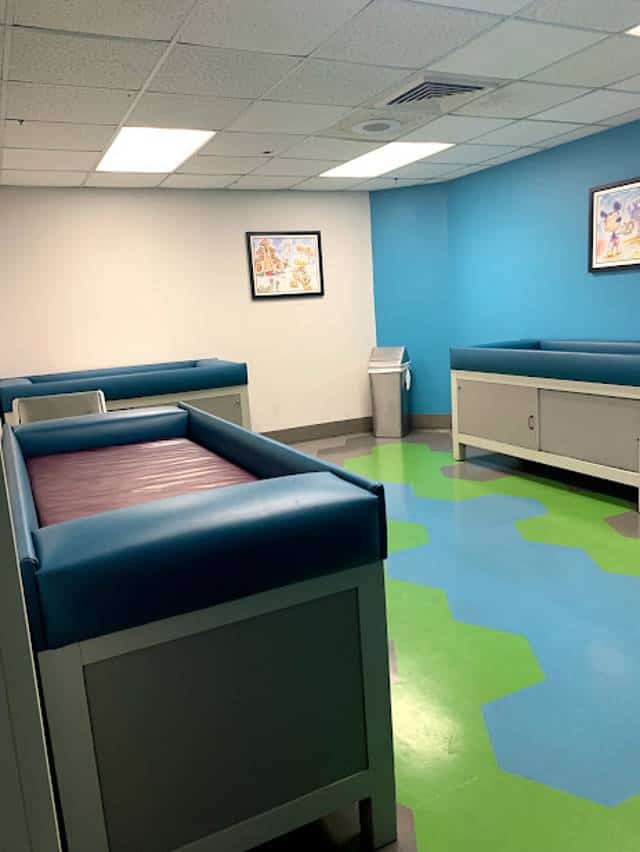 Personally, I will make the effort to stop and use the baby centers when walking by. They are a huge help to my family and I am grateful that Disney has these. I only wish they had more of them! Be sure to check back for more helpful tips for traveling with babies and toddler. I know that I am always looking for ways to make things easier when traveling with little ones!
Do you use the Baby Care Centers when you visit Walt Disney World? Do you find them helpful? Let us know on the Kenny the Pirate Facebook page. Don't forget to join the KtP crew page, too!

Are you planning a vacation? Reach out to our trusted travel agency sponsor Authorized Disney Vacation Planner
Mouse Class Travel
!