Disney has an awesome new snack offering at Sommerfest. If you are looking for something unique to try as you eat your way around Epcot, this might just be the one!
Snacking Around the World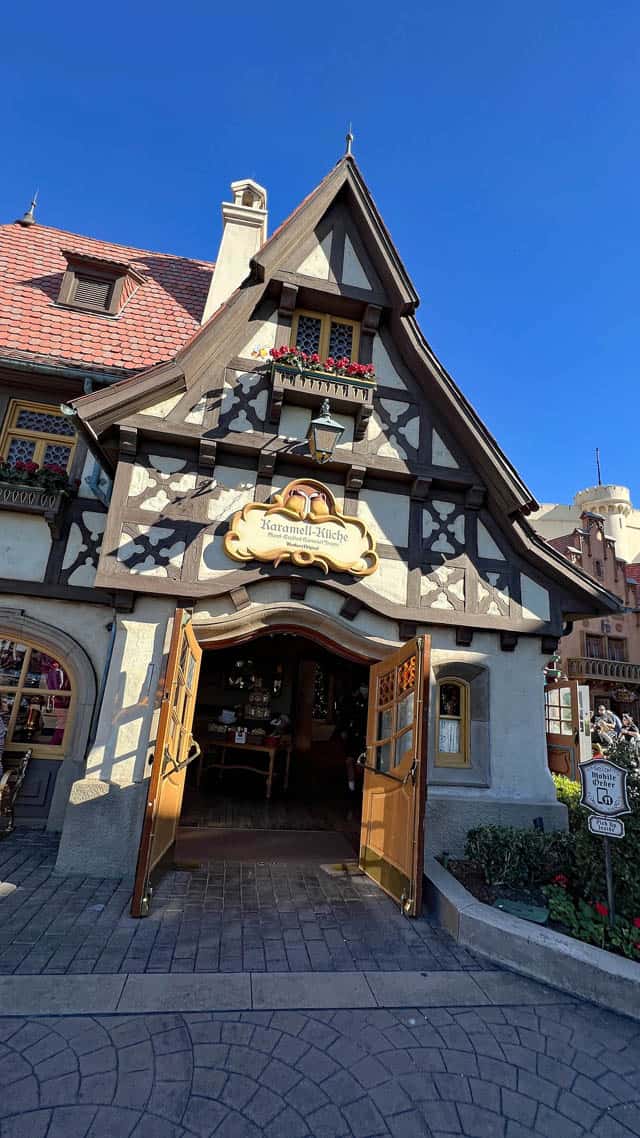 Some Disney visitors enjoy snacking around the world when they visit World Showcase in Epcot as opposed to making advanced dining reservations at the signature and table service restaurants around the park. And who can blame them?
After all, there is plenty of food to delight in, especially since Disney is in the midst of delighting guests with the outdoor kitchens at Epcot International Flower & Garden Festival. Plus, there is plenty of good eating to look forward to as Epcot International Food & Wine Festival approaches.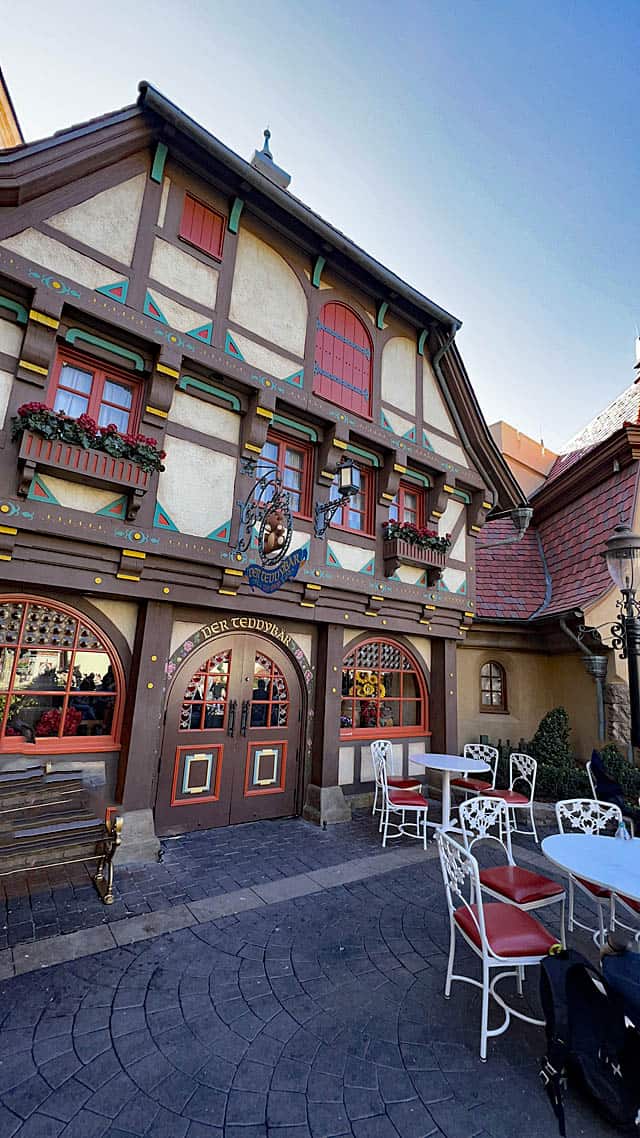 However, guests would do well to remember that while the festivals have delightful dishes, the quick service eateries and kiosks around Wolrd Showcase that are open year-round have delicious delicacies representative of the cuisine in their respective countries as well.
We found one that you should not skip if you have a sweet tooth.
Sommerfest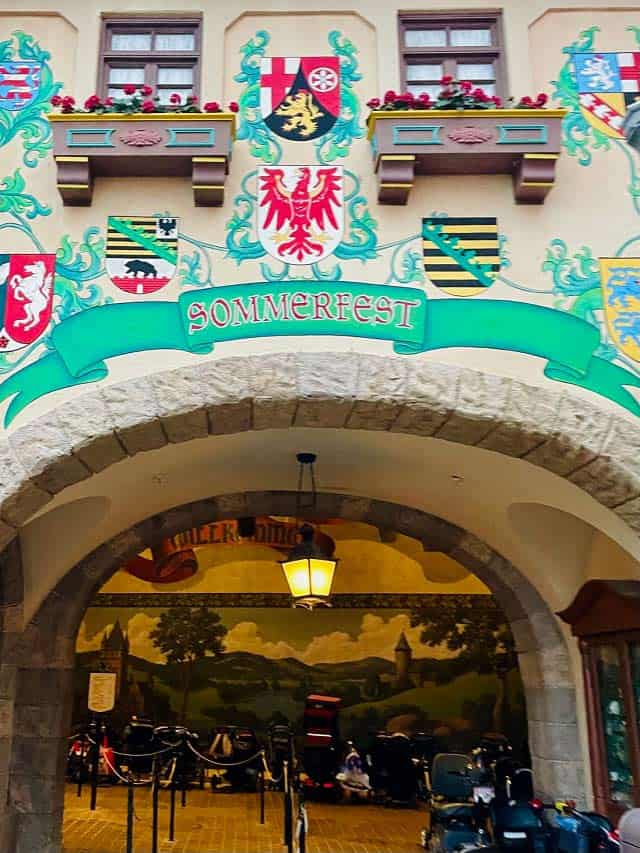 One of these delightful spots is Sommerfest. Many people do not even realize that Sommerfest is there!
The quick-service place is located in the Germany Pavillion. Guests must go all the way to the back of the pavilion to find it, and many miss spotting it from the walkways.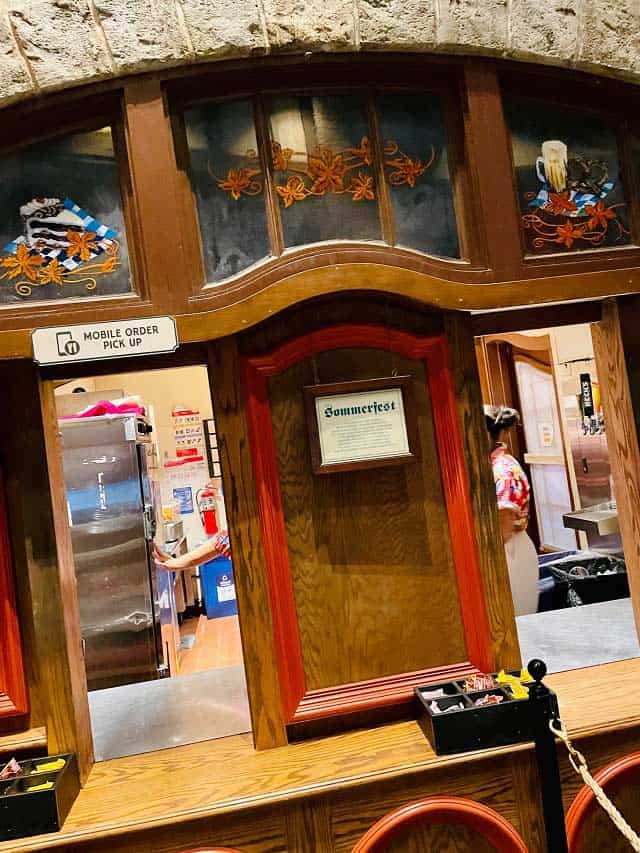 Those who know about it are in for a treat. The available goodies can also be mobile ordered for added convenience and picked up at the window inside.
The location is primarily known for its bratwurst, which some people prefer to eat as a meal. However, it also has giant soft pretzels and a variety of drinks. Additionally, it currently is home to a special dessert!
Pretzel Bread Pudding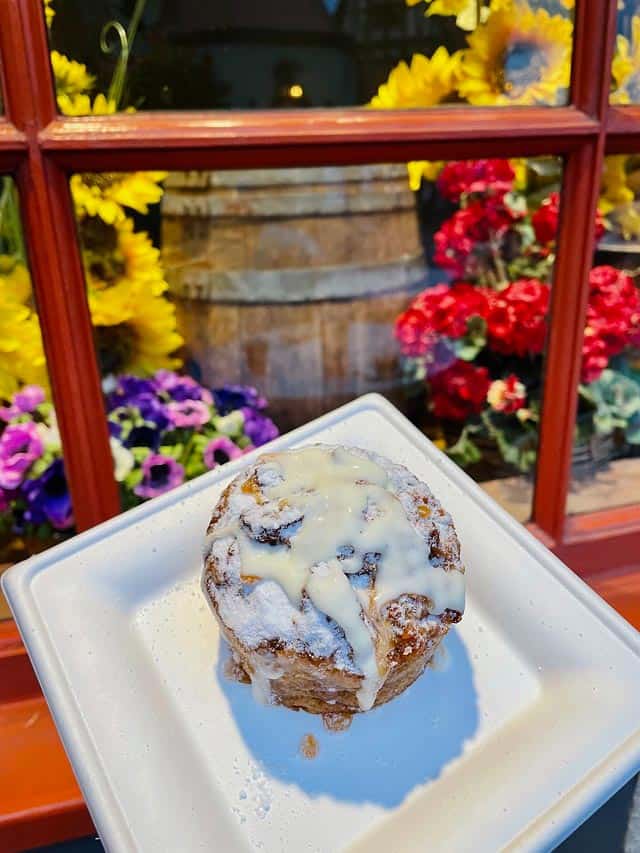 I decided to try this dessert on an eat-around-the-world mission with friends. I am a bread pudding fan, and for $4.79, which is a comparatively low price in the World of Disney dining, I decided it was worth a try!
This bread pudding is made of pretzel bread. It is topped with creamy icing and caramel sauce.
Bread pudding can run the risk of being either too dense or too dry. However, this Pretzel Bread Pudding was neither of those things.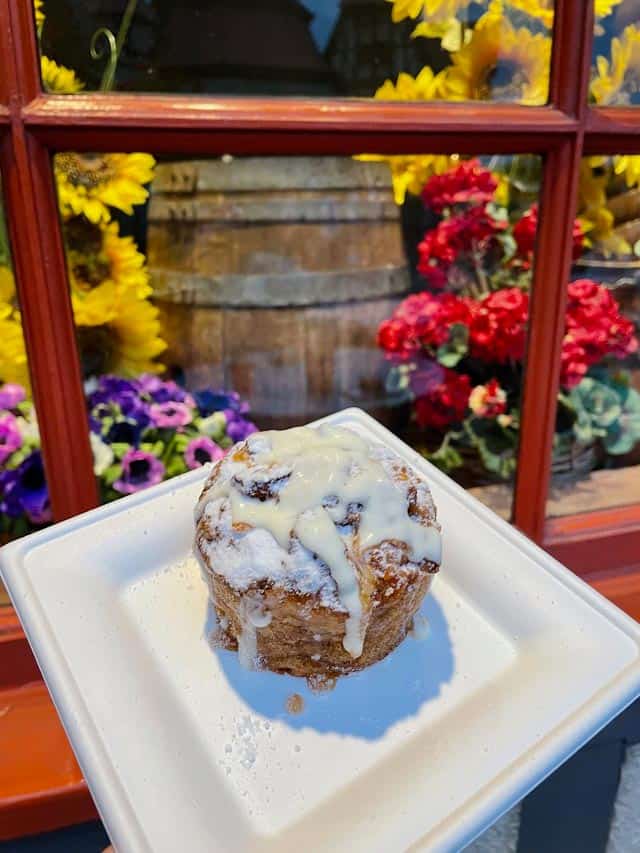 In fact, it was just the right texture and density. It might remind you of monkey bread or pull-apart bread.
It was served warm, and it was soft, sweet, and salty. The flavor profile was really fantastic on my piece. It is probably the best mix of sweet and salty I have had in a Walt Disney World dessert.
The one thing that might enhance it is a little bit of ice cream. It would be nice to have the option to have it a la mode for those of us who like a little bit of ice cream on everything. However, as it stands, you would have to find that at a different restaurant and have a DIY moment to have such a creation.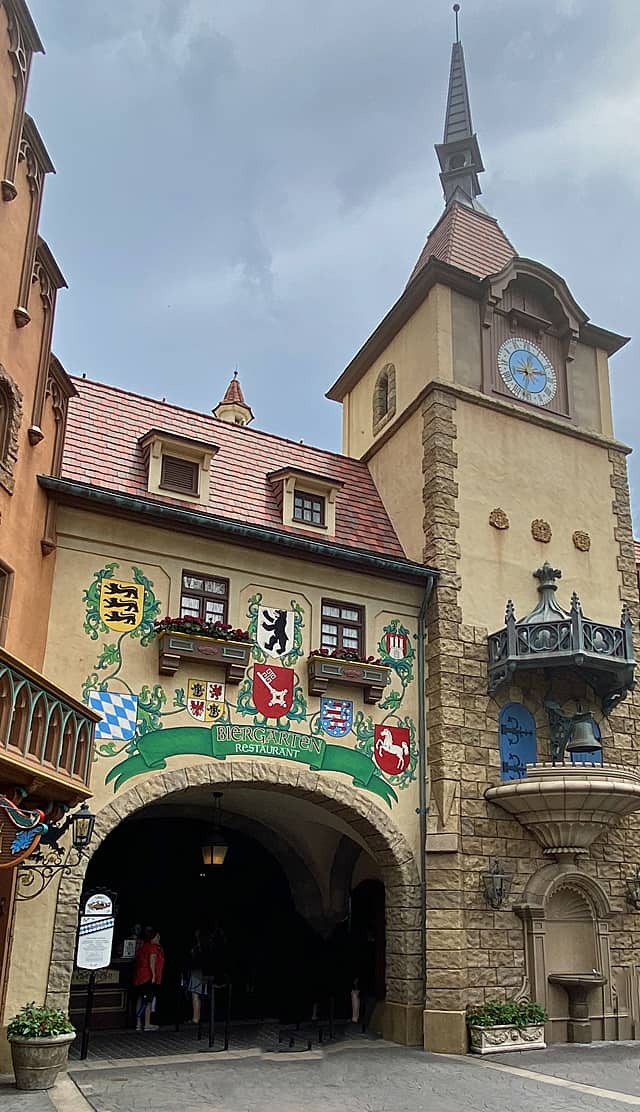 Overall this is a dessert I hope to try again. Hopefully, it will be consistently good throughout its time on the menu!
Have you had a chance to try Pretzel Bread Pudding? Is it on your wishlist? Let us know in the comments below, or join the conversation on Facebook.