LATEST VIDEOS
Subscribe to my Youtube!
LIVE - Just Mousing Around
LIVE - Just Mousing Around Tonight!
Coach and Disney have a new collab to celebrate Walt Disney World's 50th Anniversary. Find out how you can get this luxurious line of merch.
Disney Handbags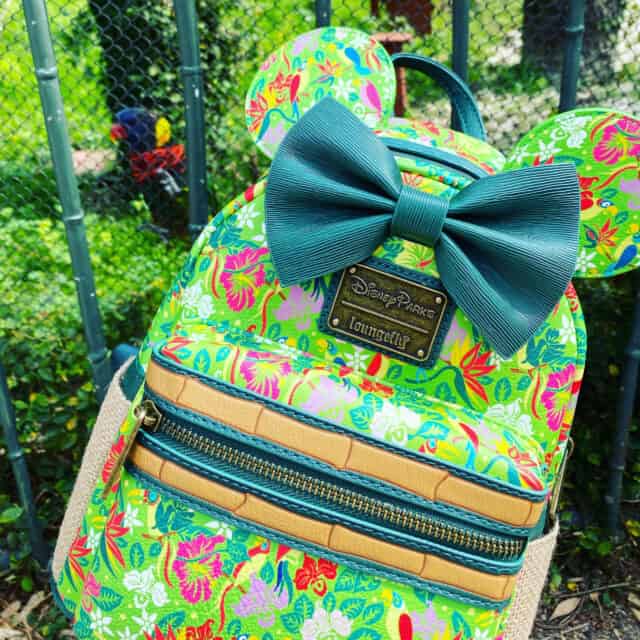 It is no secret that Disney often teams up with designers on collaborations that make people want to splurge on a themed handbag. For example, Dooney and Bourke has a new launch around just about every corner.
Kate Spade and Harveys are also often in the mix. And of course, Loungefly is a constant favorite, producing what seems like new bags daily.
Coach and Disney Team Up
Now, Luxury brand Coach has teamed up with the mouse to create a new collaboration. This time it is in honor of Walt Disney World's 50th Anniversary.
These items are sure to appeal to Coach fans. But the price may be unattainable for many who frequent the parks.
Mickey Mouse and Friends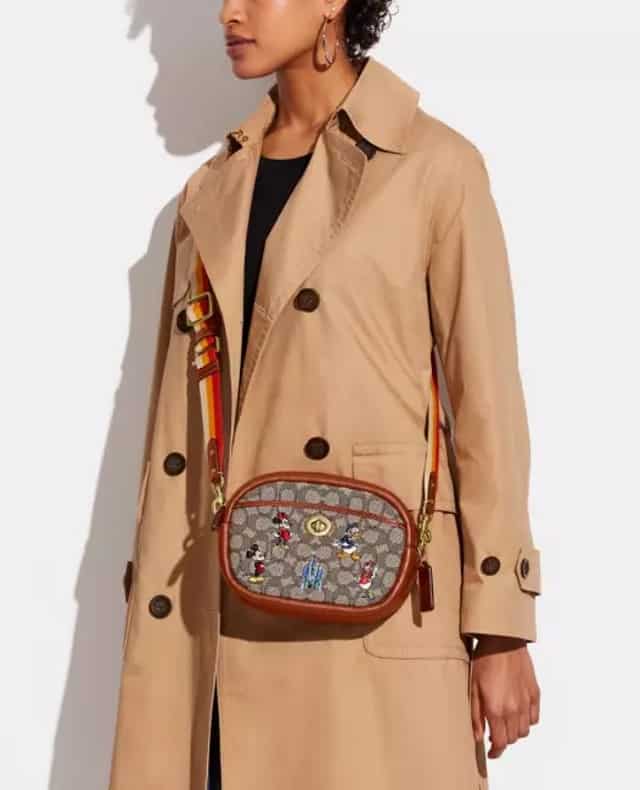 Who doesn't love Mickey and his friends and the castle? This part of the collection is primarily fashioned from COACH's signature textile jacquard and glove-tanned leather for people who like that "C" logo.
The bag pictured above is the line's camera bag. It retails for $425.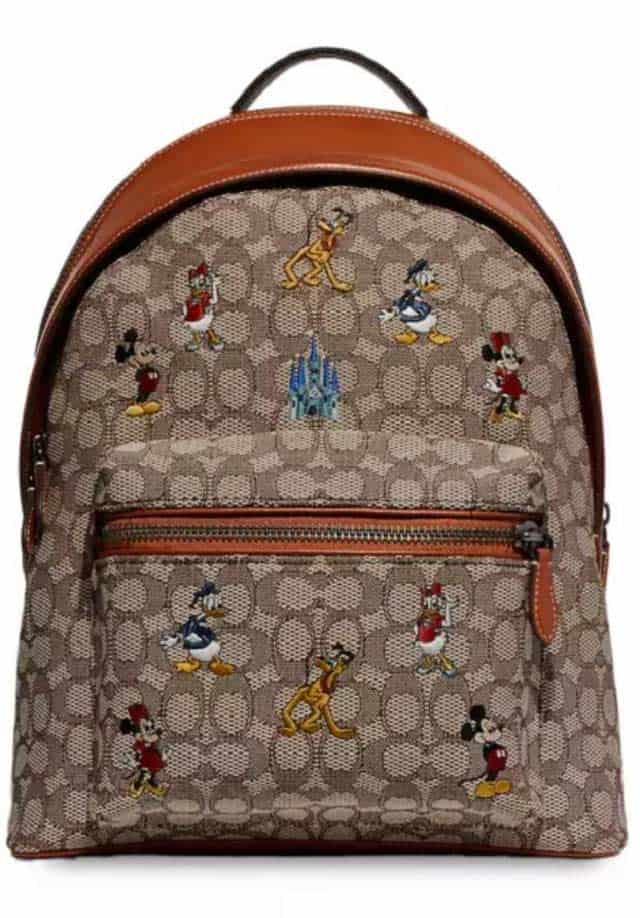 Also included in the line is a full-sized backpack. This bag has space for all your essentials, including a 15" laptop!
In addition to the laptop pocket, you will find a host of other interior pockets for the organization including a cellphone pocket. The backpack retails for $595.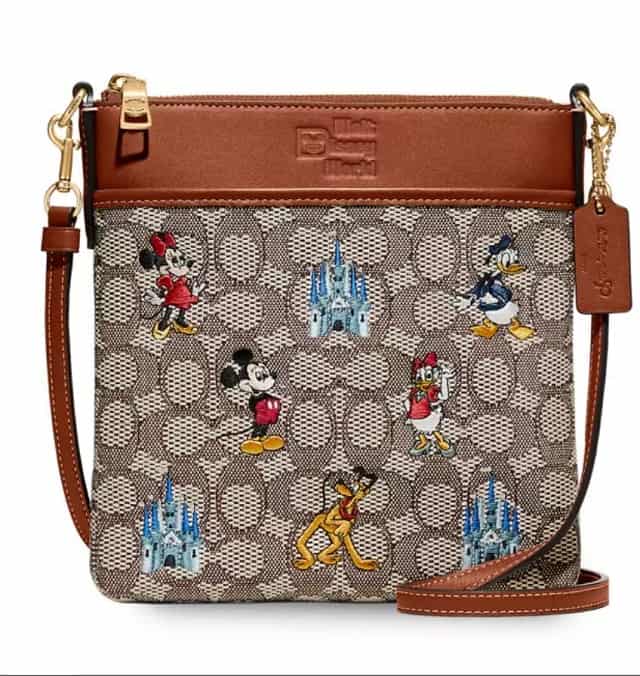 Next in the line-up is a crossbody. I really like the "Walt Disney World" logo embossed on the leather.
I also enjoy that it features multiple castles. This one is priced at $275 and is one of the more affordable items in the collection.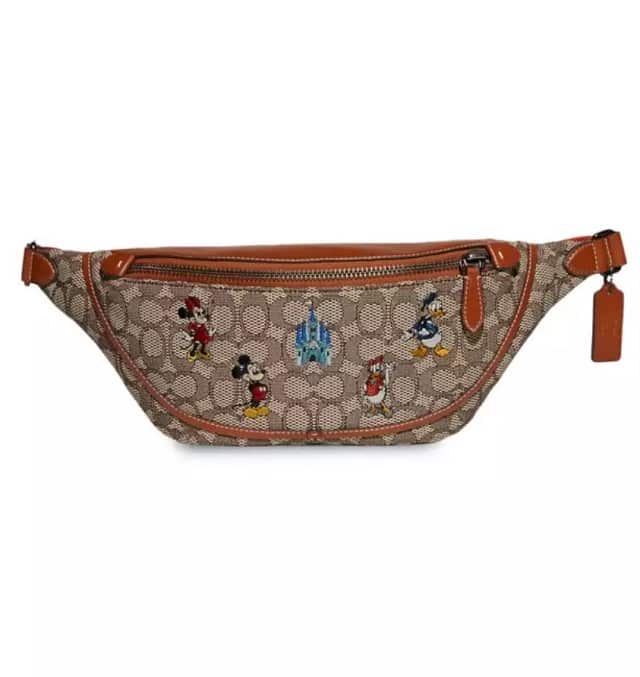 Additionally, the collection includes a beltbag. It is $450.
How things change! Just a few years ago, these bags were called "fannypacks" and were a fashion faux pas. Now they are back with a new name and are popular enough for people to pay nearly $500 for just one.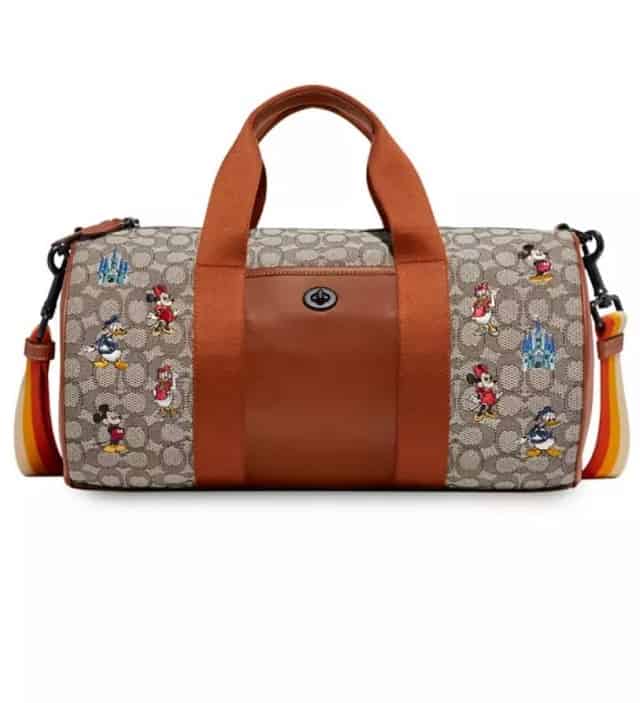 If you are looking for a bag for the weekend, Coach has you covered as well. You can purchase a duffle bag in the same print.
This is one of the priciest items in the collection. It retails for $595.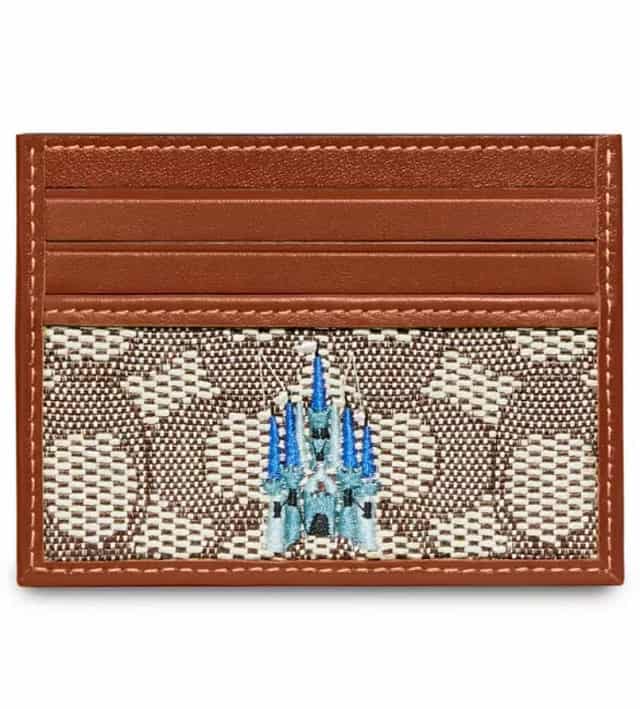 This print is also available on both a wallet and a cardholder. The wallet is $295 and the cardholder is $95, which seems steep for something so tiny.
Ears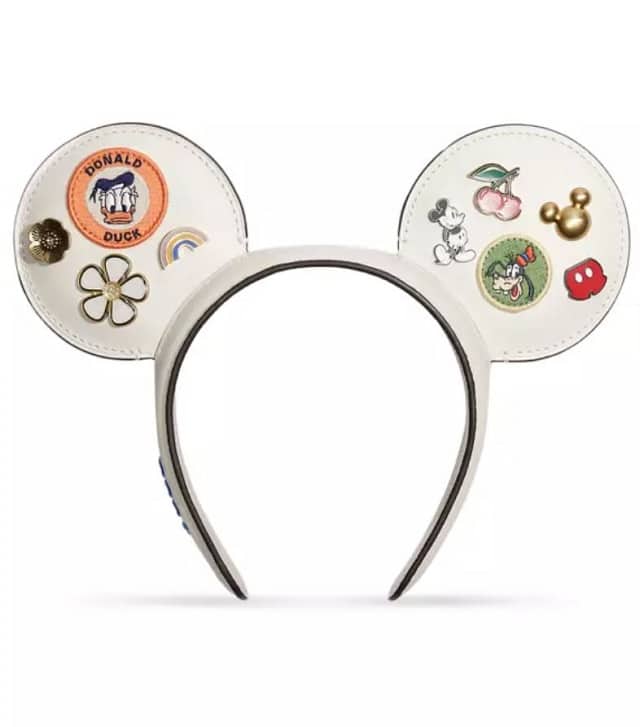 What would a collection be without ears? Everyone loves the headwear that has become quintessential for a day at the parks.
The ears are made of leather and feature Mickey and his friends Minnie and Goofy. They are decorated with a colorful selection of appliqué patches and metal badges.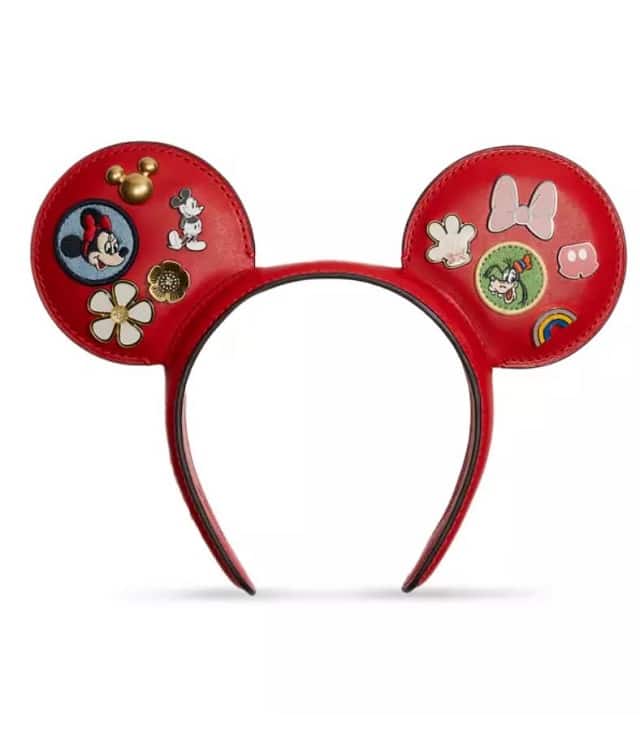 Interestingly, there are ears to represent parks beyond Walt Disney World. The white ears are in celebration of Walt Disney World.
However, the red ears are a memento of Shanghai Disney's opening according to shopDisney. Finally, the yellow pair is made in celebration of Disneyland Paris.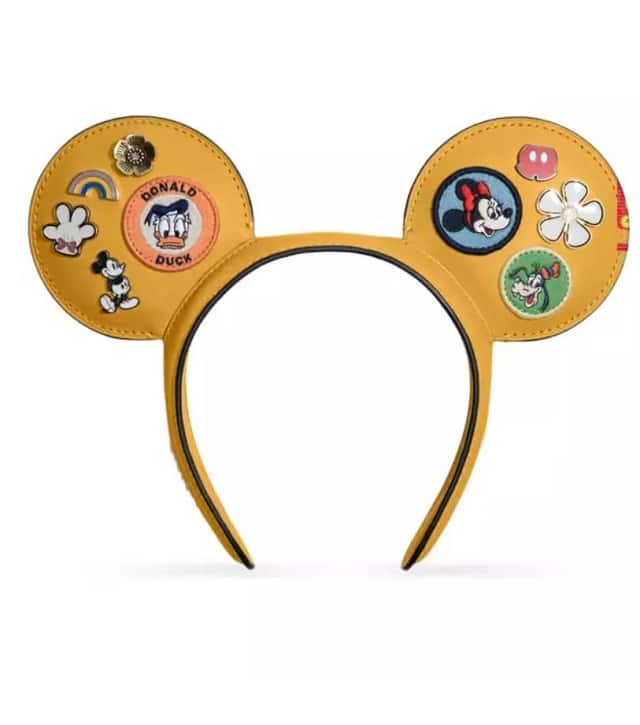 These festive ears are nearly 10x the cost of the ear headbands typical of the parks. They cost $295 each.
Mickey and Minnie Mouse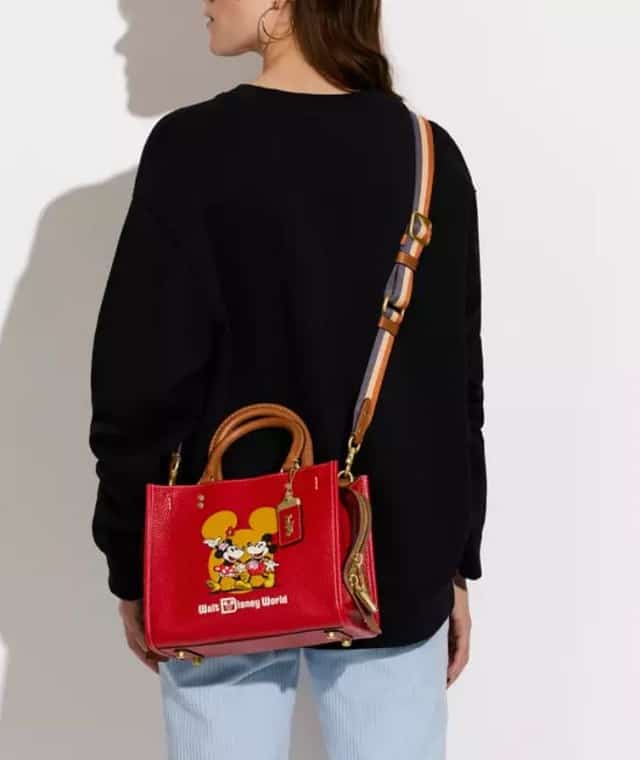 The collection also includes a beautiful red leather bag featuring vintage Mickey and Minne Mouse. It can be converted from a shoulder bag to a crossbody or it can be carried by the upper handles depending on the preferences of the wearer.
I love the shape of this one. I also prefer the clean look of the leather bags to the busy jacquard, but that is just me. Unfortunately, I do not think I can justify the $695 price point.
Walt Disney World Collection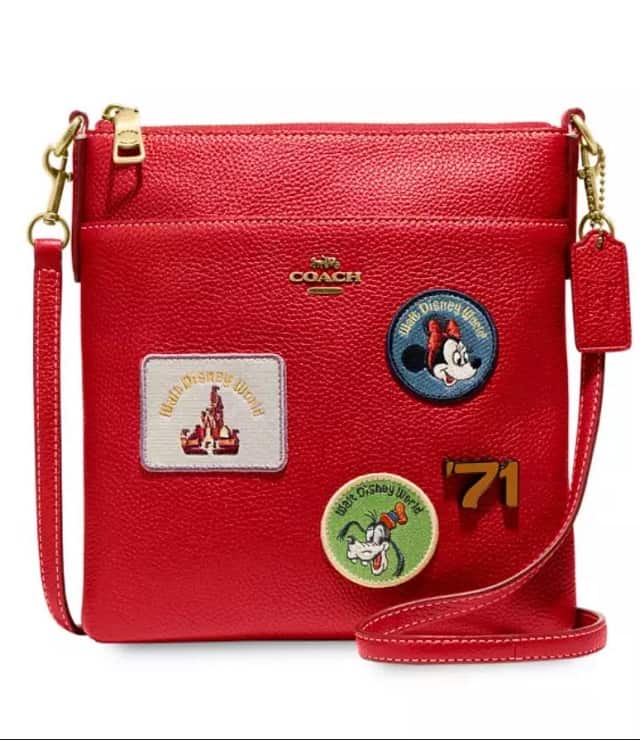 There are some more affordable red pieces for Walt Disney World. One of them is the Kitt Messanger bag.
This crossbody rings in at $225, which is the lowest price for any of the bags. It will probably sell out quickly.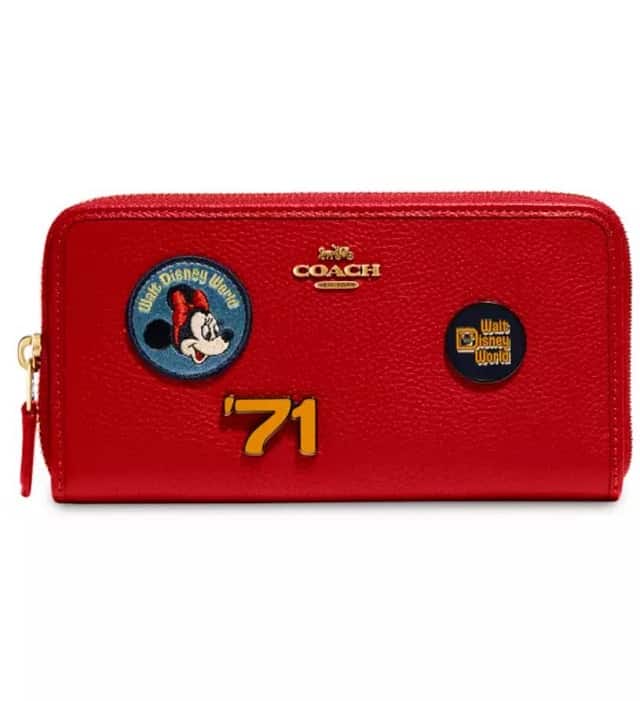 You can also get a lovely red wallet if that is your speed. It is priced at $275, which is interestingly more than some of the handbags.
Apparel and Shoes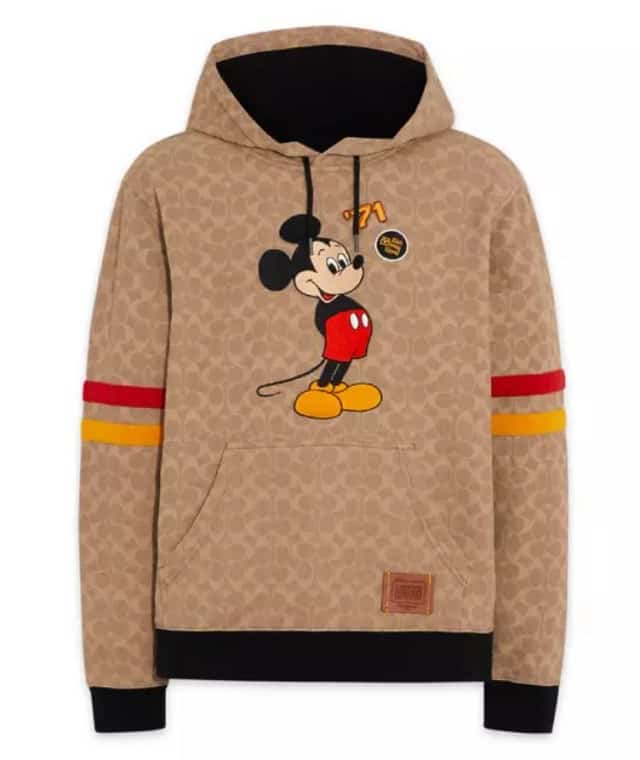 Rounding out the line are shoes and apparel. You can currently pre-order this hoodie.
I actually like the hoodie, but it is out of reach for me. The price is $295.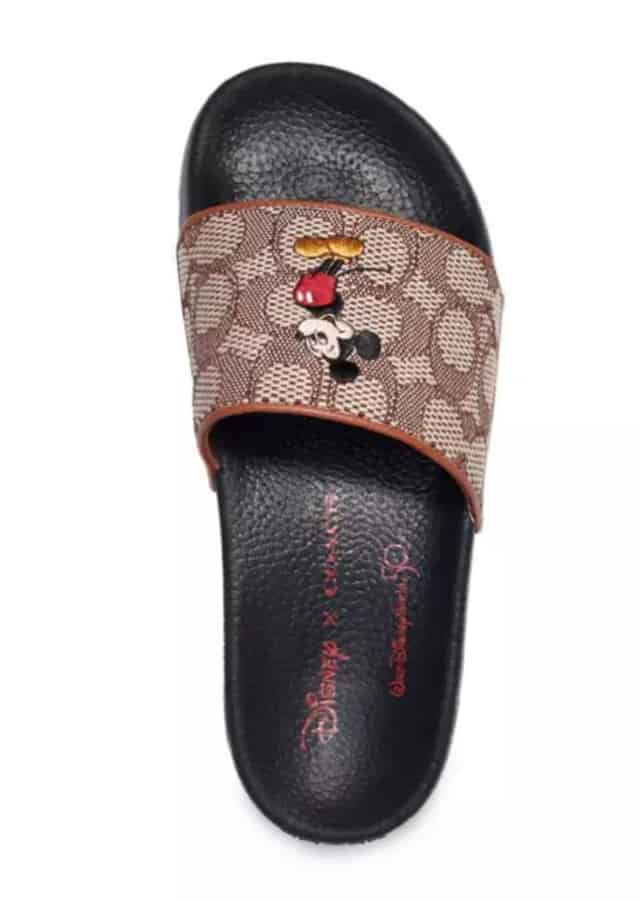 The slides that complement the collection ring in at $110. That almost seems reasonable comparatively.
Where can you get theNew Coach Collection?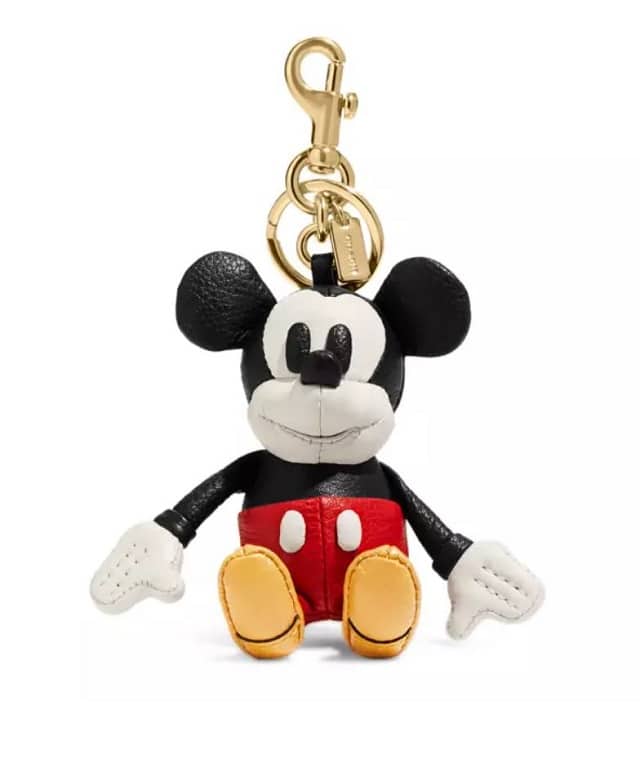 The collection is available for pre-order RIGHT NOW on shopDisney. Head over to the site to get your orders in.
You can also find several items on the Coach site itself. However, I did not notice any ears if that is what you are after.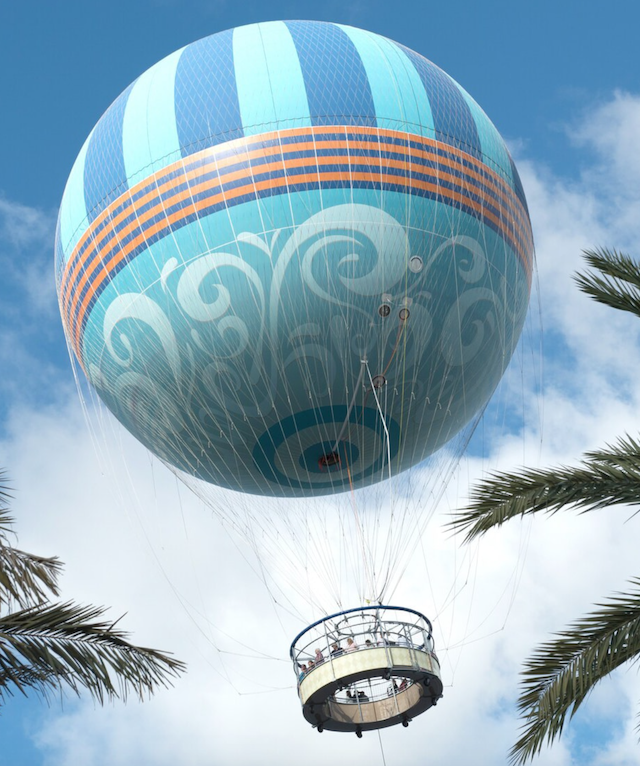 Alternatively, you should be able to find some items in shops at Walt Disney World, namely the Coach store in Disney Springs. If you prefer to shop in person, that is your best bet.
Will you be preordering any of the pieces in this collection or is it just too much to justify? Let us know in the comments or join our friendly crew to continue the conversation on Facebook.
Are you planning a vacation? Reach out to our trusted travel agency sponsor Authorized Disney Vacation Planner
Mouse Class Travel
!