LATEST VIDEOS
Subscribe to my Youtube!
Just Mousing Around - LIVE
LIVE - Just Mousing Around
LIVE - Just Mousing Around Tonight!
If you are a Loungefly fan, you don't want to miss this cute bag. It is back in Disney World!
Who is Chuuby?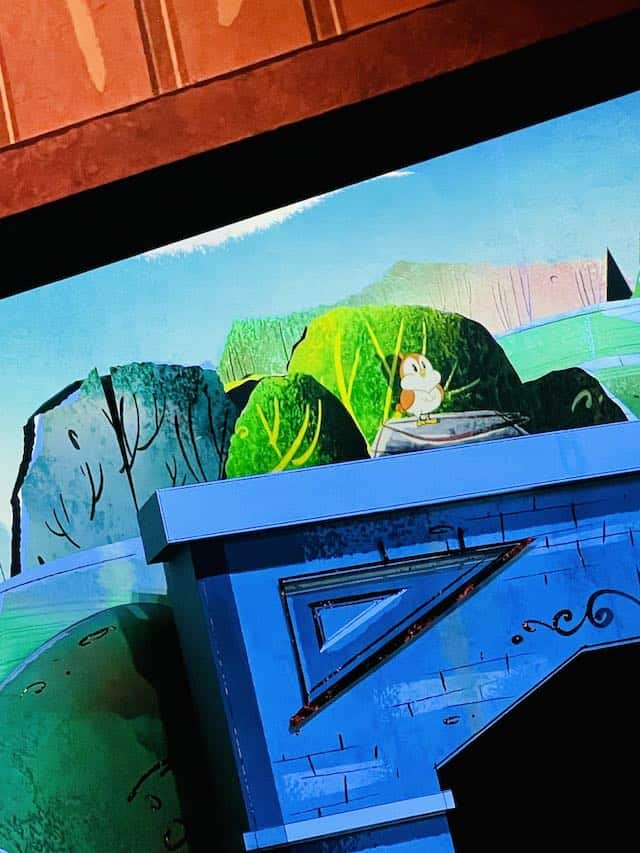 If you have had the pleasure of taking a ride on Mickey & Minnie's Runaway Railway, then you may be familiar with one of the cutest little Disney Parks characters to be created for a ride. For those who are less familiar with the attraction, Chuuby is the sweet little orange bird who lives in Runamuck Park. You can see him in the photo Jamie captured above.
Chuuby loves the Guests who come through on the ride. The little feathered sweetheart greets visitors from atop the train tunnel as they begin their journey. In the end, he gives a parting performance of whistling, waving, heart-eye making, juggling, and even hatching eggs as they depart. Guests can catch different parts of the performance depending on the ride's timing.
Chuuby is a character developed especially for the ride. The little baby birds that some guests are lucky enough to see hatch at the end are known as the Chuubettes!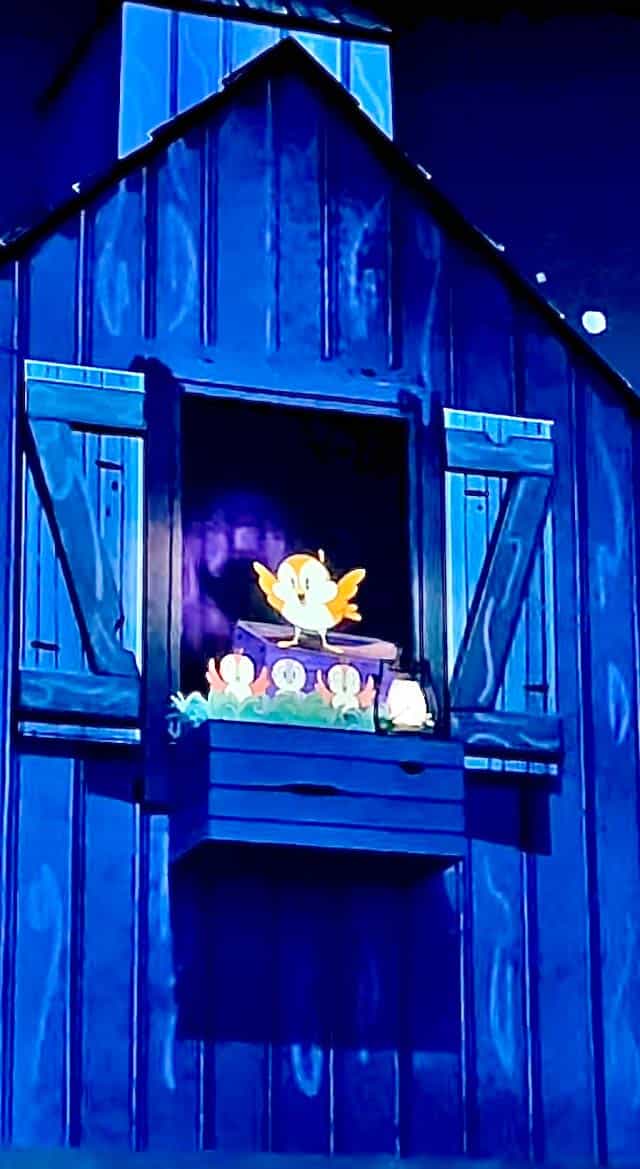 According to Imagineer lore, "Chubby" was one idea for Chuuby's name, but someone made a typo on notes for a meeting that occurred during the ride's development, spelling it "Chuuby." All in attendance loved the mistake, and it stuck. Honestly, I vastly prefer it, too.
Some people confuse Chuuby with the Orange Bird of Citrus Swirl Fame. But Chuuby is a completely different little birdy.
Chuuby Loungefly!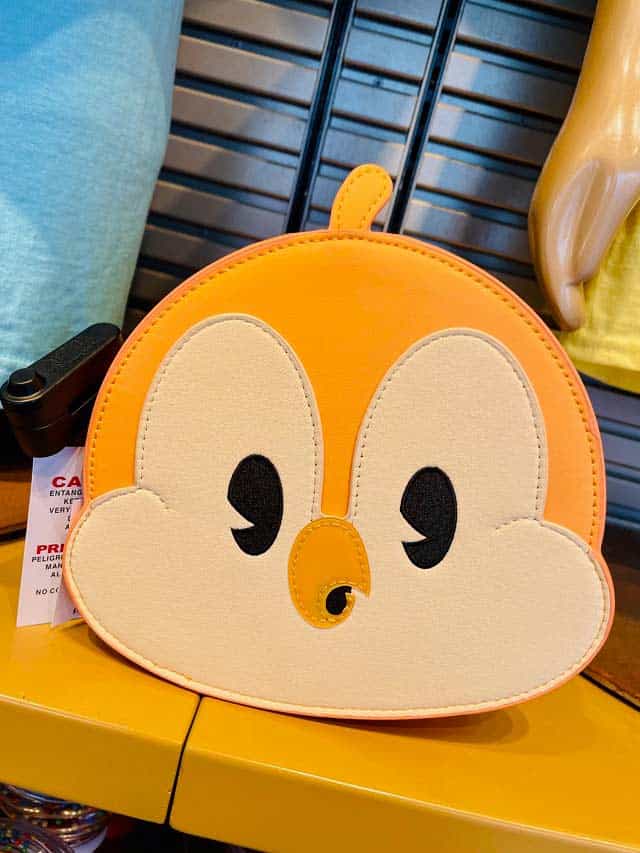 When the attraction first opened, there were several pieces of Chuuby merchandise available including plush, Wishables, keychains, and even a Loungefly! Of course, with supply line issues and popularity, merchandise goes in and out of stock quickly.
A few months ago all that was to be found was the keychain. That's simply not enough Chuuby! (Are you listening, Disney?)
However, this month Chuuby Loungefly bags have been spotted in the parks. They are for sale in the open-air shop near the exit of Mickey & Minnie's Runaway Railway. They can also occasionally be found in other shops around the park.
The crossbody-style bag is adorable. It features the bird's sweet little orange face.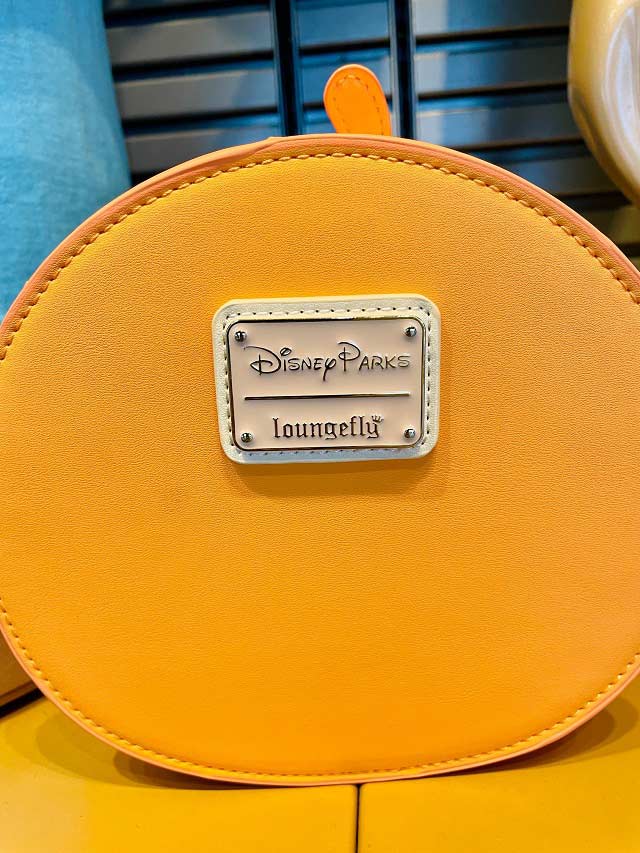 The back is solid orange with visible stitching. It is emblazoned with the familiar Loungefly Logo.
Although the bag cost $65 at its original release, it is not terribly shocking that the price has increased. Now it costs $70 before any applicable discounts that Annual Passholders or Disney Vacation Club Members or Disney Visa Cardholders may have.
More Runaway Railway Merch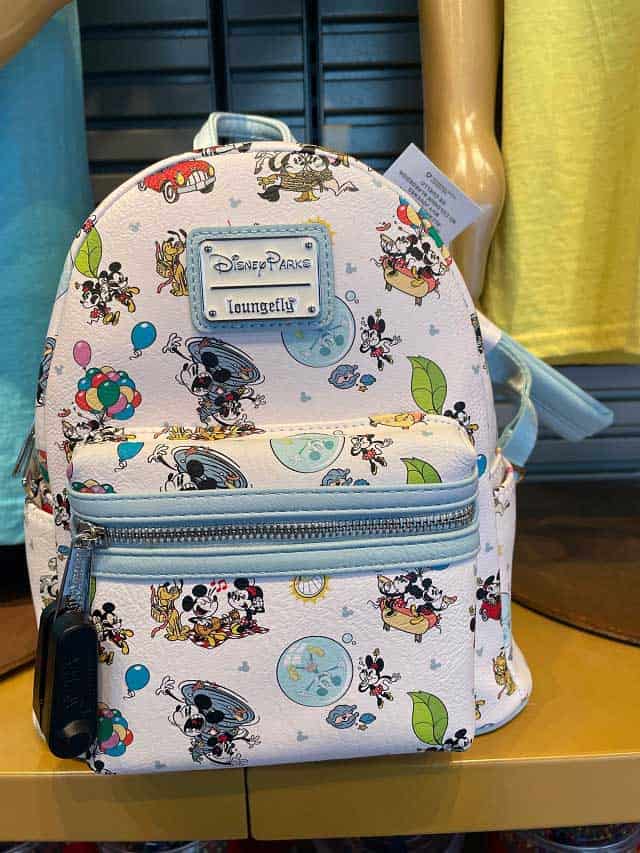 Of course, there is more ride merch including apparel, housewares, toys, and souvenirs. There is also a Mickey & Minne's Runaway Railway Loungefly mini backpack and wallet.
The bag features scenes throughout the ride. Unfortunately, by what I can only assume is an oversight, Chuuby does not appear on the mini backpack.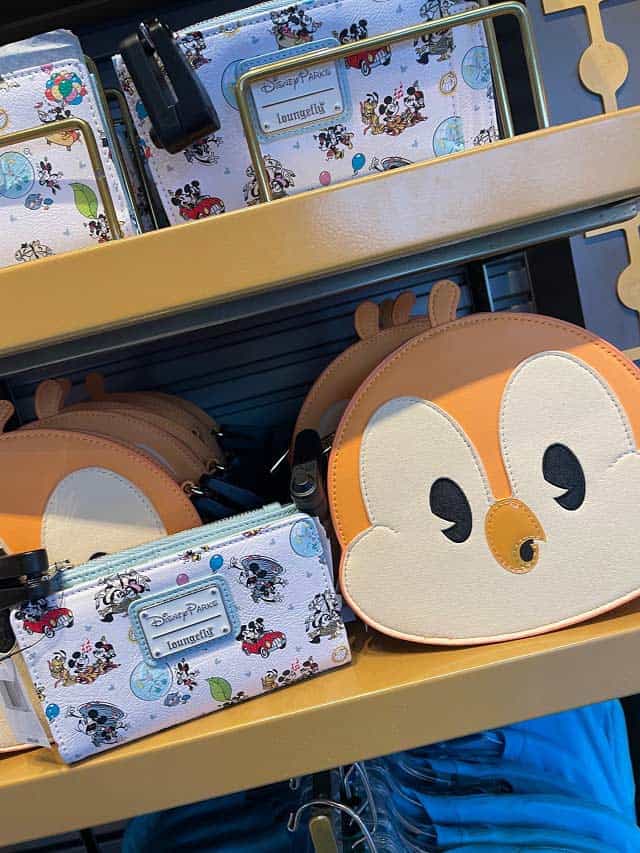 Even so, I would love to own the Mickey & Minnie's Runaway Railway wallet to go with the Chuuby crossbody. Wouldn't that make a cute set?
Will this Loungefly be on your wishlist? Do you wish there were more Chuuby merch? Let us know in the comments or join our friendly crew to continue the conversation on Facebook.
Are you planning a vacation? Reach out to our trusted travel agency sponsor Authorized Disney Vacation Planner
Mouse Class Travel
!