As part of the totally immersive experience on the Star Wars: Galactic Starcruiser voyage, dining engages all the senses! What do you think of these options?
Galactic Starcruiser Experience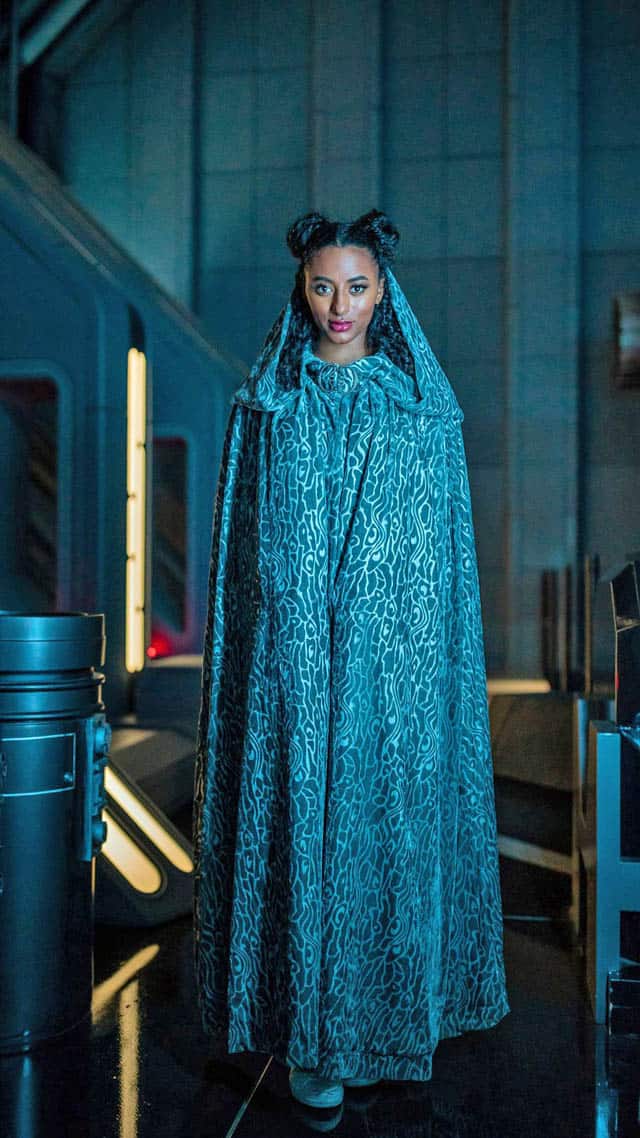 Scott Trowbridge shares that this huge undertaking began years ago while Disney Galaxy's Edge was being built with this in mind. Mikhael Tara Garver tells us that this next level of immersive storytelling is "everything we've been dreaming of."
Starcruiser changes the way people play together and the way stories are told. Disney spent time creating a story that also blends with many Star Wars storylines. Also, Disney integrates technology and the game in a whole new way.
Check out a video and more details from the Imagineers that played a huge roll in creating this experience HERE. Now, let's see how food plays a huge role in heightening each of the senses below.
Touch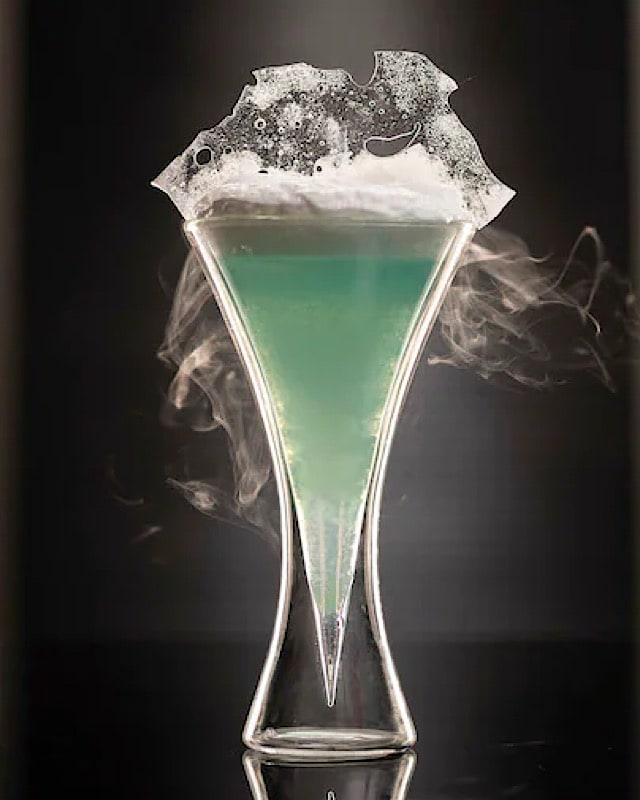 The Sublight Lounge offers amazing cocktails after a one-of-a-kind dinner. Guests choose from creative cocktail options like the Hoth Ice Breaker pictured above. These drinks hit multiple senses with exotic flavors and out-of-this-world looks.
But one thing that really sets them apart is the glassware, which just feels cool to hold.
Smell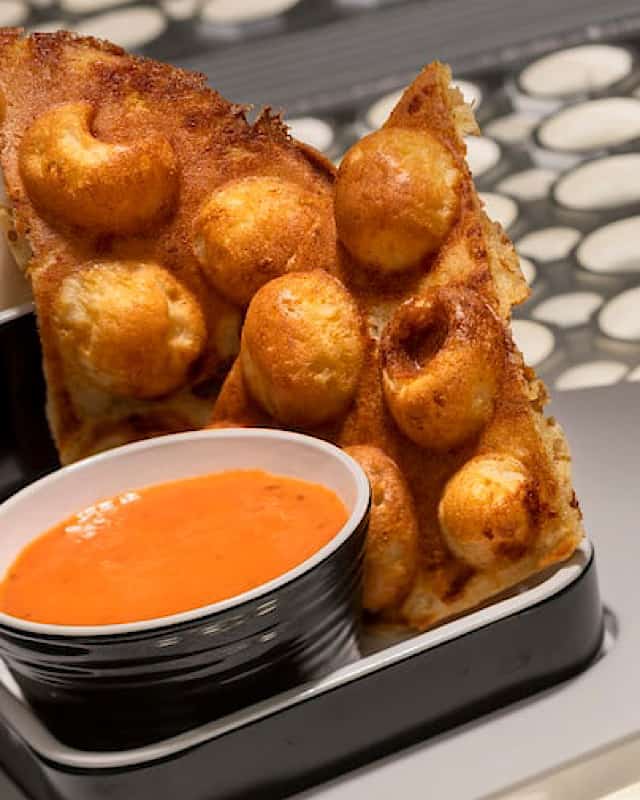 Every meal brings its own fantastic aroma that will have your mouth watering before you take the first bite.
Taste
The chefs on the Halcyon starcuiser come from the far corners of the galaxy and bring their own special dishes to the fore. Whether it's the Bantha Beef, Tip Yip Chicken, or the Seared Kashyyyk Whitefish from Chewbacca's home planet, this is an intergalactic tour de force of familiar tastes with new and unexpected textures.
Sight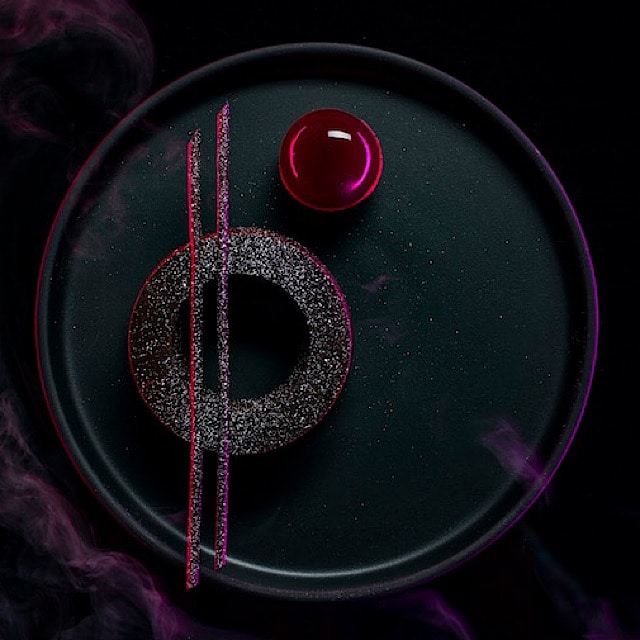 The Crown of Corellia Dining Room onboard the starcruiser is a feast for the eyes. Here you dine beneath three large circular, multi-layered chandeliers complemented by a dazzling lighting display throughout the supper club.
The lights go full-on concert mode when Gaya, the galactic superstar from the planet Ryloth, performs her biggest hits during the first night's dinner. Then the next night the lighting changes colors to evoke the aesthetics of each course during a "Taste Around the Galaxy."
Sound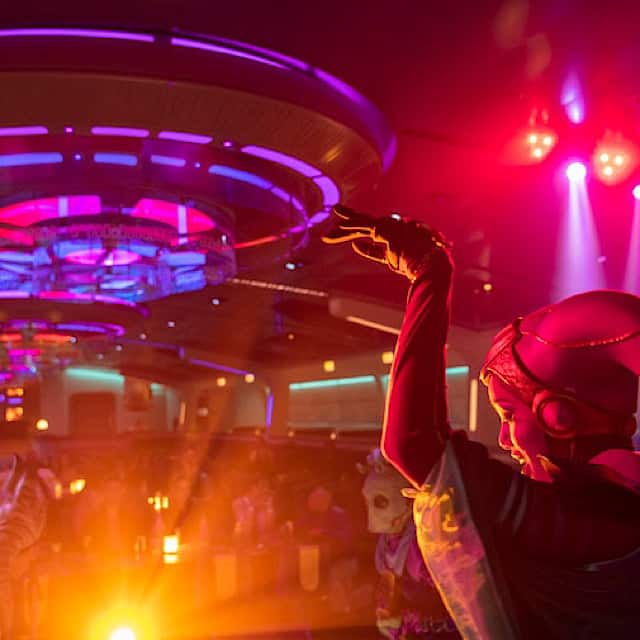 Speaking of Gaya, see her performing in the picture above. This Twi'lek singer glides effortlessly past the tables as her powerful voice fills every nook and cranny of the room. If you listen closely, though, you may learn more about the galaxy along with Gaya's backstory.
Check out a friend of the blog's experience touring the Starcruiser HERE.
Are you excited about the Star Wars: Starcruiser and its cool food? Or do you wish there were more Star Wars experiences for Hollywood Studios guests? Please join in on the conversation in the comments below and on Facebook.
Source: Disney Parks Blog