Disney Cruise Line's newest ship will be full of amazing character experiences, and one more was just announced! Check out which of your favorite Frozen friends you can interact with on the Wish!
Frozen Dining Adventure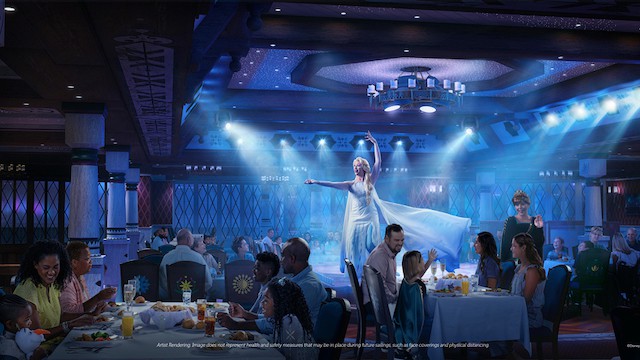 The Wish will be full of interactive dining experiences including World of Marvel and Disney's first ever Frozen dining experience! The storyline of Ardenelle: A Frozen Dining Adventure will pick up after the events of "Frozen 2" and be themed as an engagement party for Queen Anna and Kristoff.
Oaken from the Trading Post will be the host and there will be live musical performances by Anna, Elsa, Kristoff and Olaf. The entire restaurant will be interactive as the windows display the Northern Lights and ceiling fiber optics will mimic Elsa's ice magic. It sounds like a truly magical dining experience that the whole family will love!
Olaf's Royal Picnic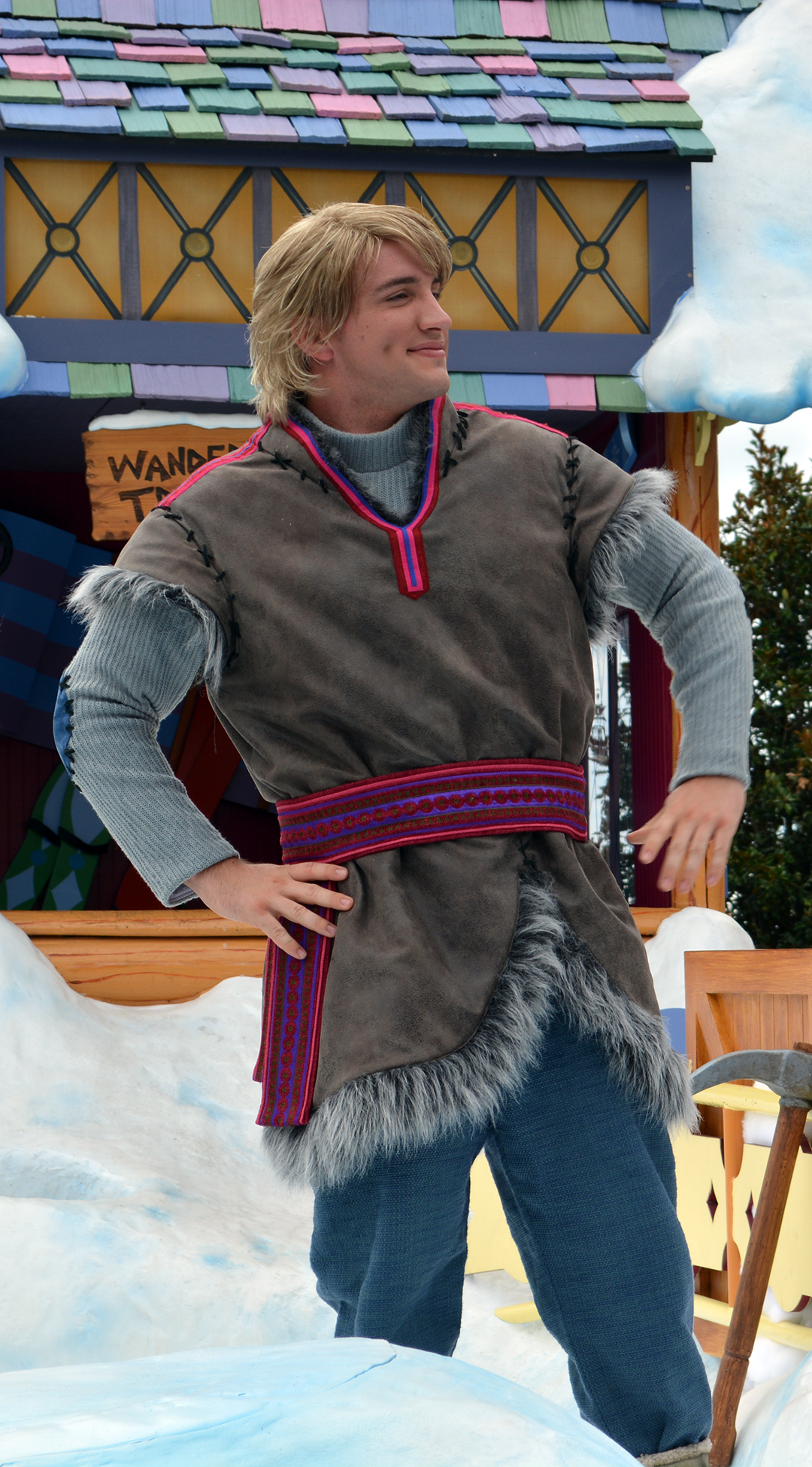 And if that wasn't enough there will be more Frozen fun for families with children ages 3-12. Guests will have the opportunity to interact with Olaf, Anna, Elsa and Kristoff and enjoy summer treats and picnic fare. There will also be live musical performances of some of your favorite Frozen songs such as "Let it Go", "Fixer Upper", and "In Summer".
The hall will be decorated with a canopy of flowers and children will receive an assortment of souvenirs including a picnic blanket, troll plush, and a Nordic-style mandolin. They can then use it to sing along to "Reindeer(s) Are Better Than People" with Kristoff.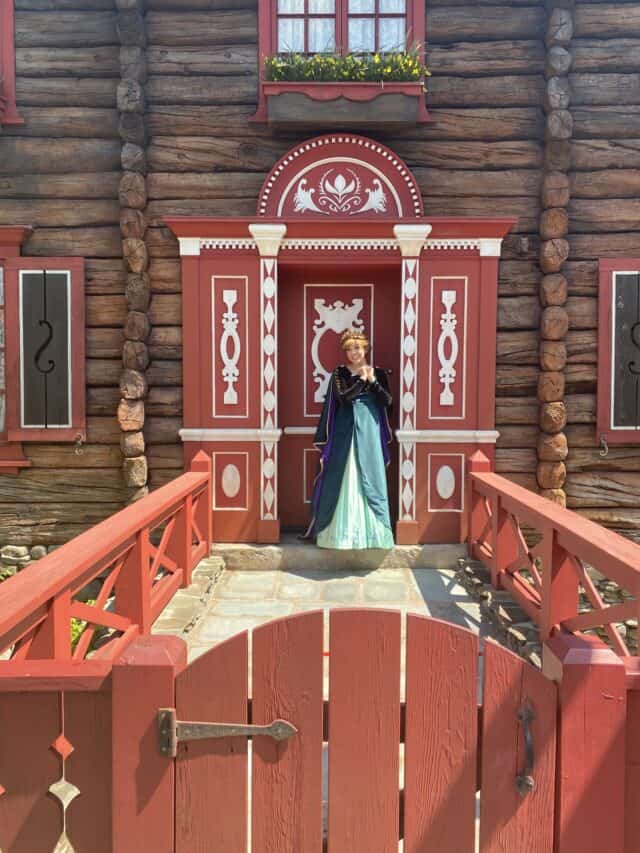 This is a lot more interaction that guests typically get when meeting Anna and Elsa in Epcot and Olaf in Hollywood Studios. Kristoff is also a rare character meet, so this extra interaction with him is very exciting for Frozen fans!
Guests on the Disney Wish will be able to book this amazing new Frozen character experience before their sailing for an additional fee.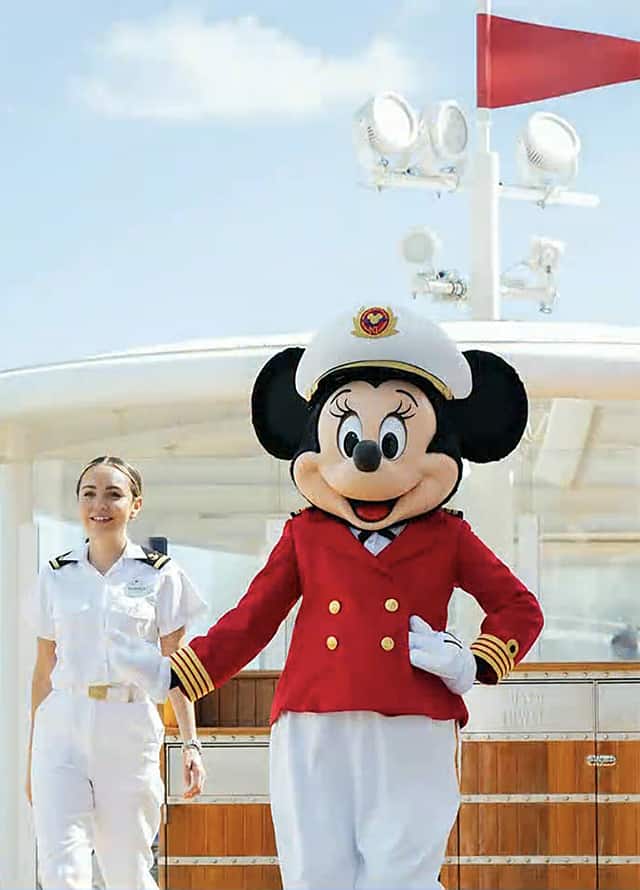 Unfortunately, guests will haver to wait a little longer than anticipated to enjoy all these magical new experiences as the Disney Wish's maiden voyage was postponed from June 9th to July 14th. I can't wait to read reviews of the new ship in July and someday experience it for myself!
Are you planning to sail on the Wish? What do you think of this new Frozen character experience? Comment on the KtP Facebook page and in our friendly Facebook group!
Ashley Beckwith McKellar