I think many people agree that a theme park with no food options is not an enjoyable one! Do not fear, "little piggies", as Miss Rabbit's Diner is not to be missed during your visit to Peppa Pig Theme Park. See the complete menu and the snacks we taste tested during our visit!
Miss Rabbit's Diner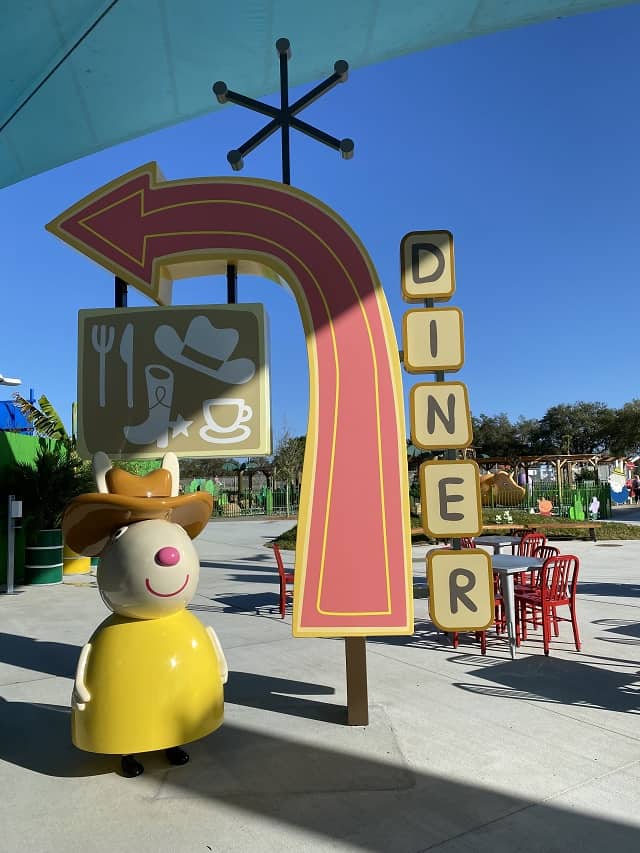 Those who watch the animated children's television series "Peppa Pig" know that Miss Rabbit is a very busy rabbit. She is a rabbit of all trades who holds many jobs!
When it comes to work experience, Miss Rabbit has done it all! Crane operator, rescue helicopter, Christmas tree seller, nurse, recycling center owner…just to name a few! Now, she also runs her very own diner at the brand new Peppa Pig Theme Park in Florida.
Menu Options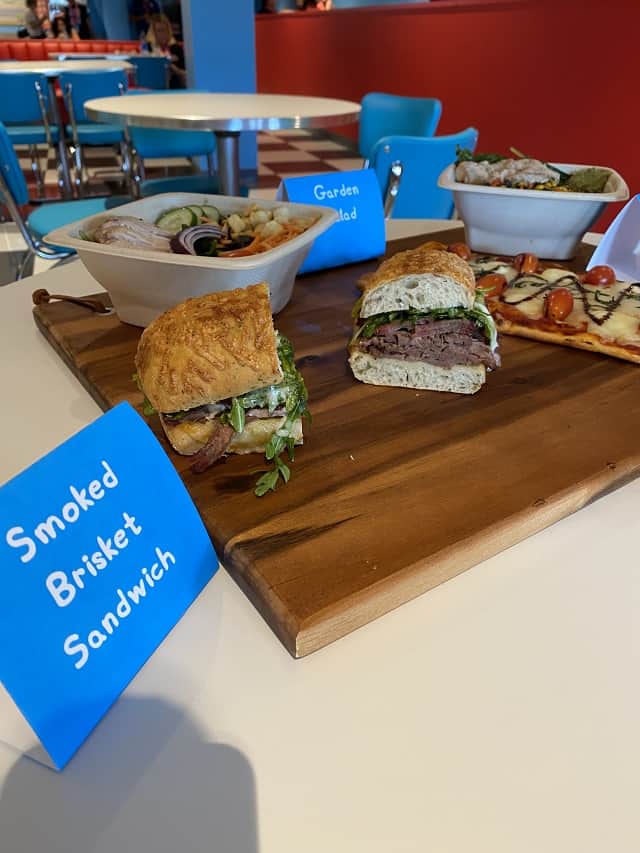 Miss Rabbit offers an array of kid and family-friendly food options at her diner.
The sit-down, quick service has ample indoor and outdoor seating and includes an assortment of menu choices. Options include sandwiches, pizza, and, of course, dessert. All kids meals come with a fresh fruit cup or snack pack and apple juice.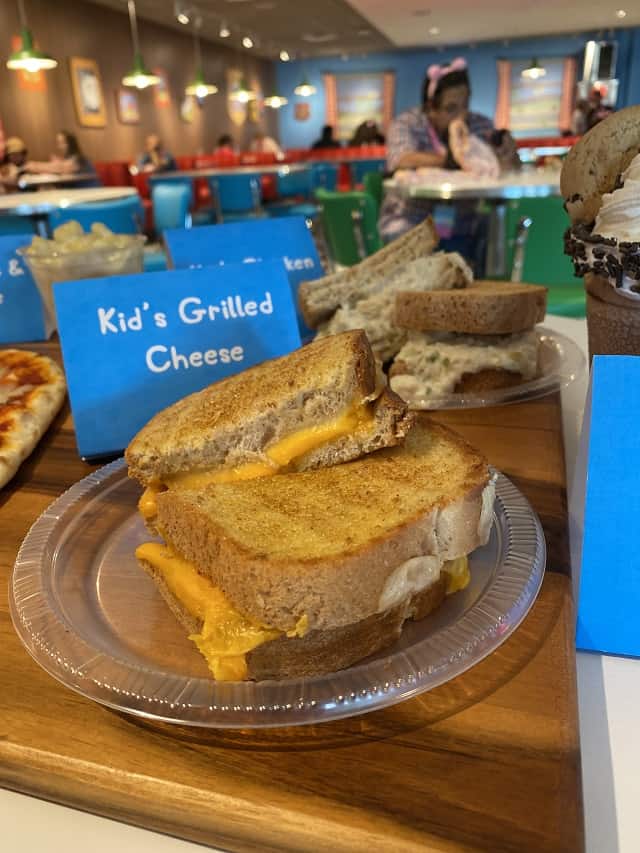 During our visit, we sampled many of the items on the menu, such as the margherita flatbread, the kid's mac-n-cheese and grilled cheese sandwich, and both desserts. My personal favorite was the mac-n-cheese which was really creamy and delicious. It was so good that I sampled it twice!
Muddy Puddle Milkshake and Mud Cup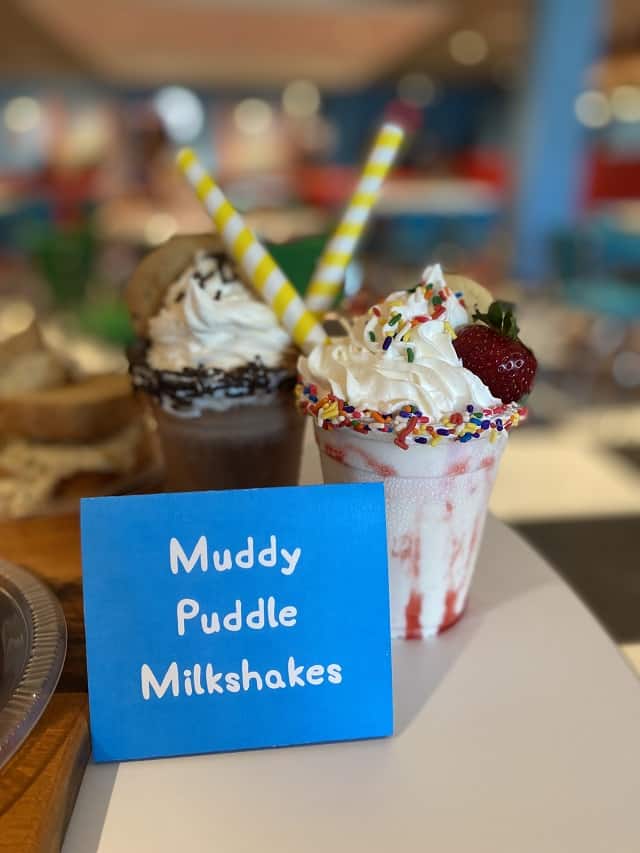 The theme park's signature Muddy Puddle Milkshake is one not to miss, especially on a warm Florida day! The milkshake tower is available in chocolate and strawberry flavors.
My favorite of the two was the strawberry flavor because I am not much of a chocolate fan.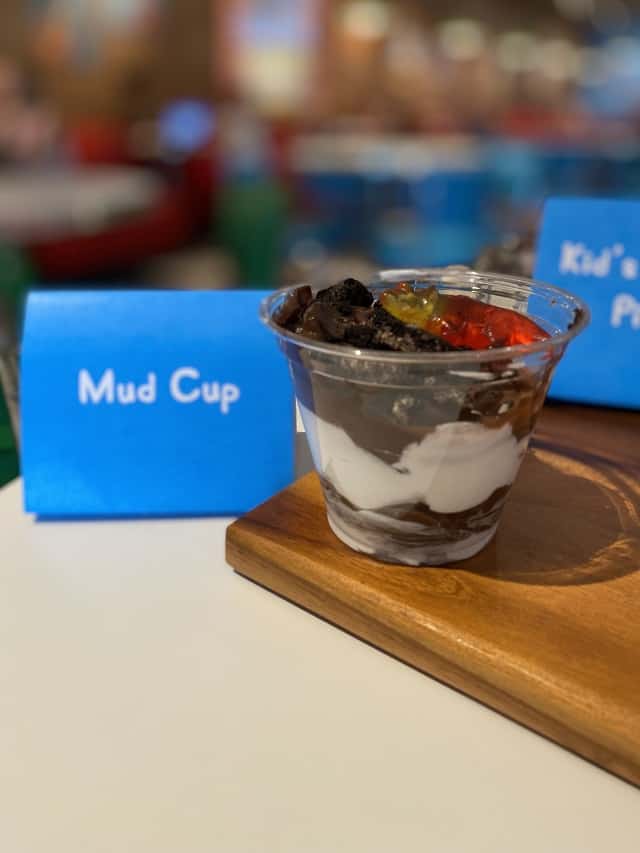 Peppa and George's "Mud Cup" dessert will truly be a kid's hit with its layers of marshmallow, chocolate pudding, Oreo crumbles, and my personal favorite touch, a gummy dinosaur!
George would surely approve!
Seating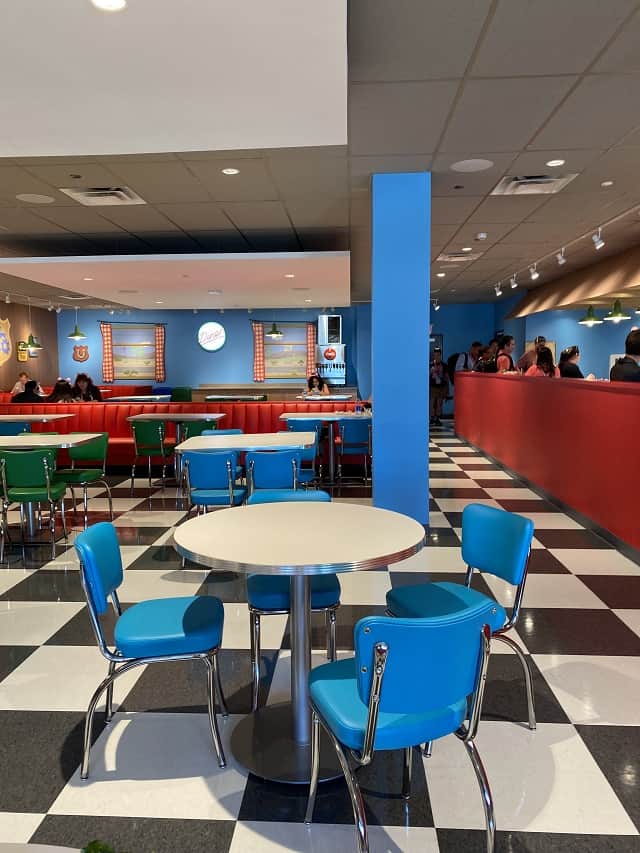 Miss Rabbit's Diner offers booth seating as well as table and chairs inside the spacious, air conditioned diner. It is decorated with many of Peppa's friends and scenes from the television show.
The outdoor seating provides great views of the theme park including Peppa's Pedal Bike Tour and the Pirate Island Sand Play Area. On a beautiful breezy day, seating outside would be ideal to enjoy snacks and lunch. However, I would personally recommend eating inside the diner on a blistery humid day!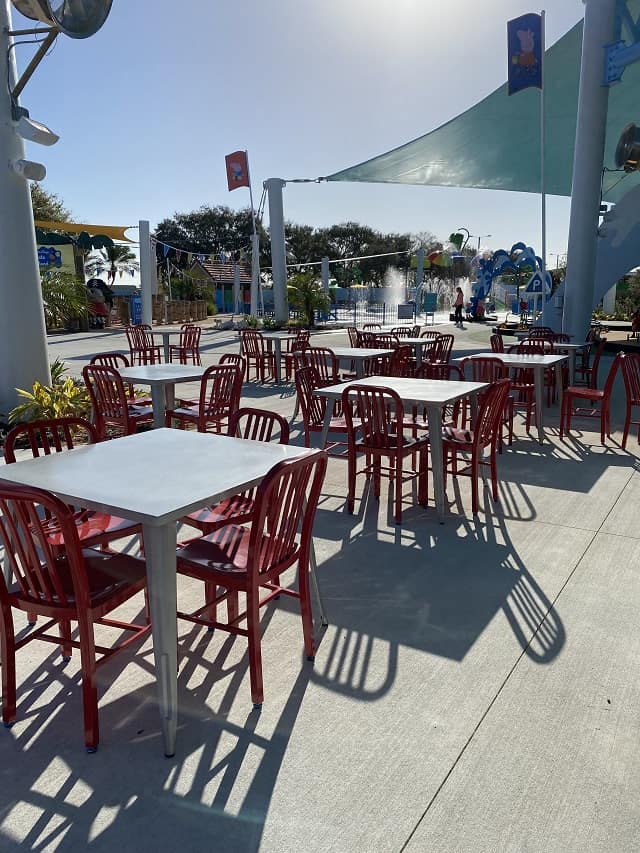 We very much enjoyed eating inside Miss Rabbit's Diner because it was nice to cool off from the warm sun while enjoying a nice lunch and cold beverage. The restaurant is also conveniently located next to the restrooms with a door that connects without having to step outside.
One thing to note is that Jordyn and I were only able to find one electrical outlet in the restaurant. This may be difficult if you are hoping to recharge your electronic devices while eating. The outlet is located in the second booth on the right from the entrance to the restaurant.
Times of operation and the full menu will be available on the Peppa Theme Park phone app beginning opening day.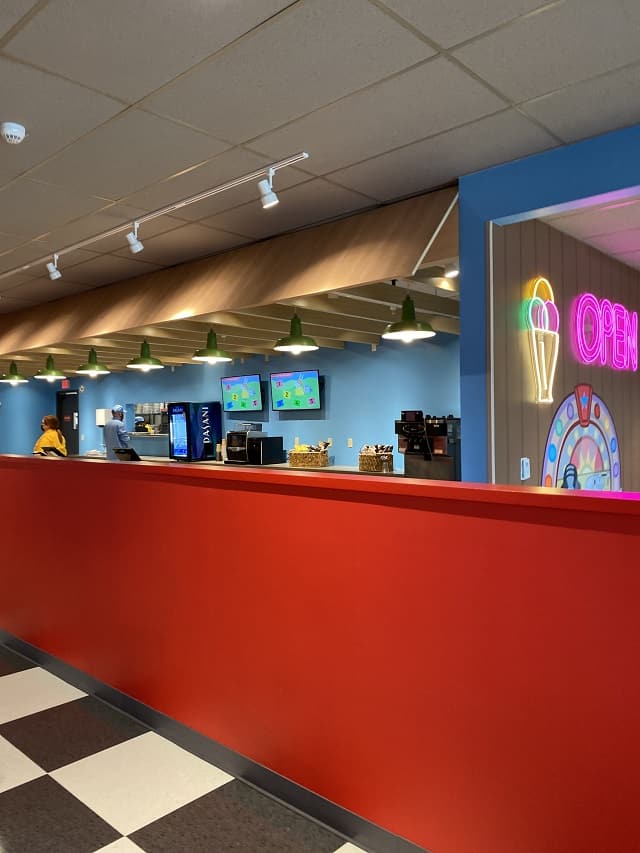 I would like to thank Peppa Pig Theme Park for inviting us out to the Opening Day Media Event! We had an oinktastic day full of muddle puddle's of fun! Peppa Pig's Theme Park opens February, 24, 2022. Visit the official website for more information.
Are you looking forward to visiting Miss Rabbit's Diner to enjoy a Muddy Puddle Milkshake? Tell us about it in the comments below or on our Facebook page.