Have you always wanted to try Whispering Canyon? Check out a dinner review of this dining location that was not magical.
Whispering Canyon Cafe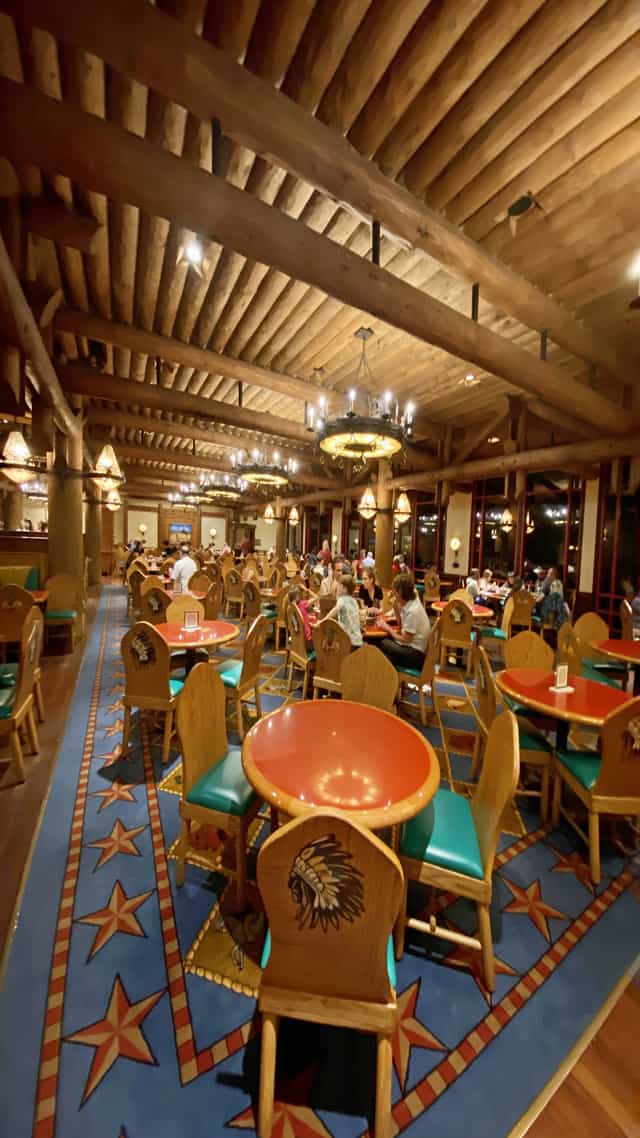 Whispering Canyon Cafe is located inside the main building of Disney's Wilderness Lodge. My (Donna) family booked a dining reservation for Whispering Canyon Cafe to end our first day at Animal Kingdom.
My family really enjoyed looking around this rustic resort. Their favorite part was the oversized rocking chairs and the babbling brook in the resort lobby. We enjoyed exploring as we waited for a notification that our table was ready.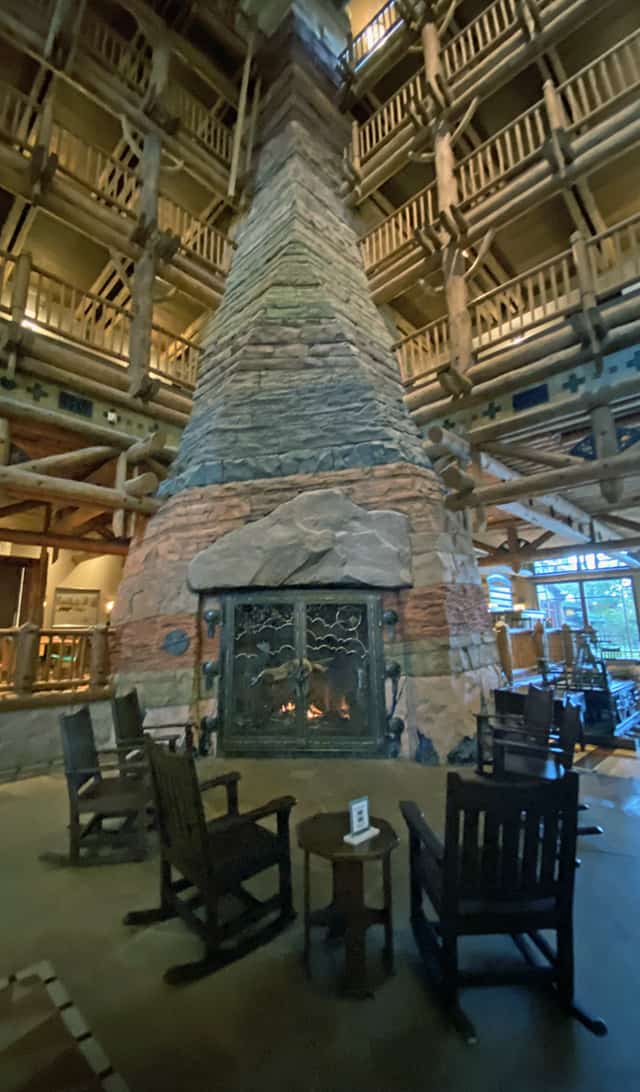 I completely understand that every dining location can have good days and bad days. Fellow KtP writer Susan had a wonderful dining experience at Whispering Canyon Cafe. Be sure to check out her review of this location as well.
It was great to hear her positive experience, but I also wanted to share our less than magical experience to help give a different perspective.
Modified Guest Experience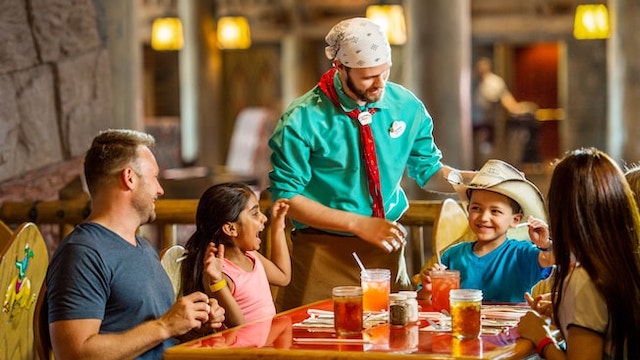 One of the reasons why Whispering Canyon Cafe was on my list of "must try" dining locations was the high-spirited hijinks of the serving staff. We had heard that the experience had been modified.
In the past Guests visiting the Whispering Canyon Cafe could enjoy fun antics when requesting a simple item from a server such as a whole handful of straws thrown on the table when asking for one straw.
Guests requesting a refill may then receive an oversized glass of their beverage that would be large enough to share with the whole family. A simple request for ketchup could result in a whole army of ketchup bottles being delivered to your table.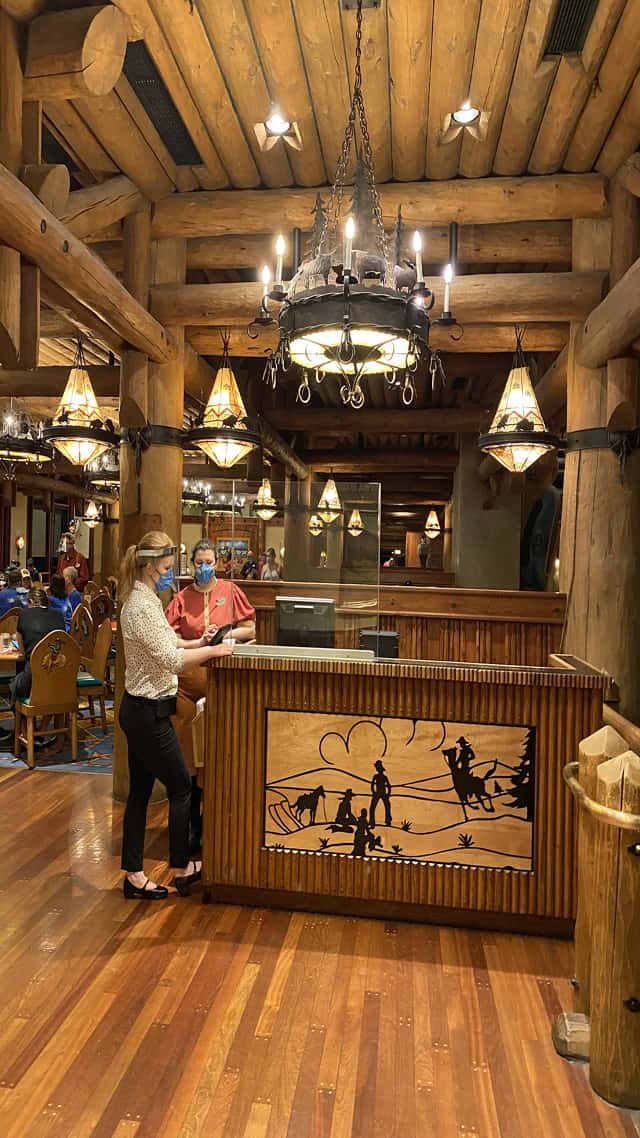 I secretly hoped that we could enjoy a few of these shenanigans. I knew my family would really enjoy it. Unfortunately, we did not experience any shenanigans and our service was quite disappointing.
We spent the majority of our meal without refills. My children requested ketchup, and we had to ask our server and then two other servers to finally receive ketchup for their meals.
Unfortunately, we did not experience any shenanigans and our service was quite disappointing.
It is possible that they did not have enough servers for the night and perhaps that caused poor service, but it was disappointing to have made a dining reservation 60 days in advance for the service that one could expect from counter service dining.
Adult Entrees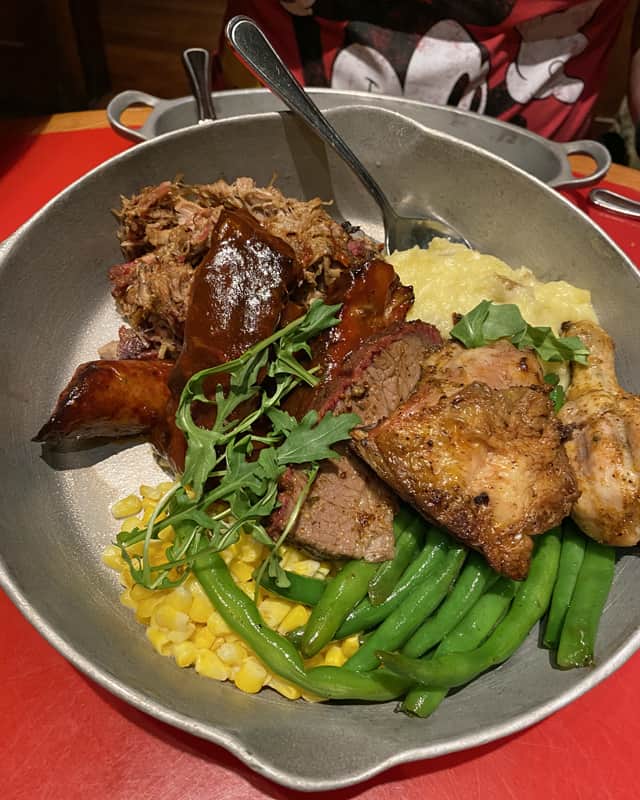 Guests can choose from bottomless skillets and chuck wagon favorites to please the entire gang. Our family dined at dinner, and we chose from the all-you-can-eat skills for dinner. The price for the all-you-can eat skillet meal is $34.00 per person.
My husband chose The Traditional – Oak-smoked Mustard-Barbecued Beef Brisket, Maple-Chipotle Pork Ribs, Slow-smoked Pulled Pork, Citrus-Herb Chicken, Western-style Sausage, Smashed Potatoes, Buttered Corn, Sautéed Green Beans.
The price for the all-you-can eat skillet meal is $34.00 per person.
The vegetables served with this skillet were far superior to the meat served. The Maple-Chipotle Pork Ribs were inedible. The meat was extremely tough and difficult to eat. Both the chicken and the pulled pork were dry and less than appetizing.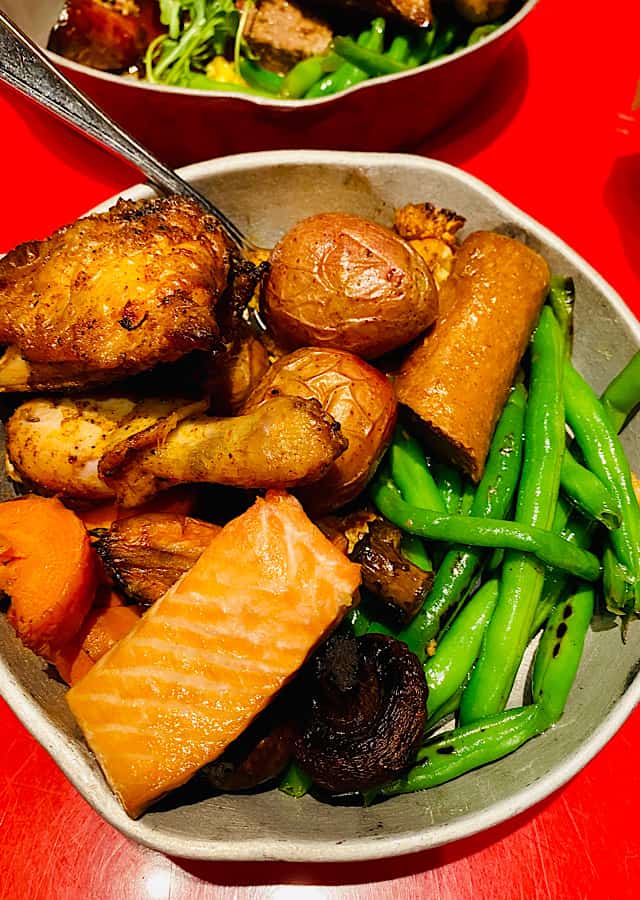 I chose The Land and Sea. This consisted of House-smoked Salmon, Citrus-Herb Chicken, Spicy Vegan Sausage, Charred Portobella, Barbecued Cauliflower, Roasted Potatoes, Sautéed Green Beans, Oven-roasted Carrots.
I was hopeful that this meal may be better than that served to my husband. Unfortunately, that was not the case. Both the salmon and the chicken were quite dry. The oven-roasted carrots were cut quite thick and were not cooked nearly long enough.
Due to the price of this meal, I felt that the quality of food that we received was very disappointing.
We voiced our concerns to our server, and he just laughed it off saying that they have a hard time controlling the temperatures of the meats. Due to the price of this meal, I felt that the quality of food that we received was very disappointing.
Kids' Meals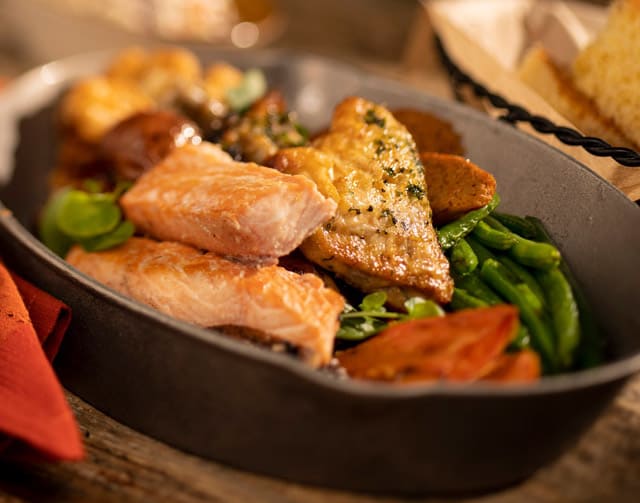 The kid menu offered a smaller version of the bottomless skillet. My older two children ordered the Traditional skillet. Unfortunately, they received the same dry meat that our skillets consisted of.
Our youngest chose the Grilled Chicken Breast. When she finally received the ketchup that she requested she enjoyed her meal. However, I think she could eat just about anything as long as it is drenched in ketchup. She was happy to be able to choose a chocolate chip cookie as a side.
Our older children ate only a small fraction of their meals for $9.00 a piece. I think they could have enjoyed a meal at a counter service location for less than this price, and they would have enjoyed it even more.
Overall Experience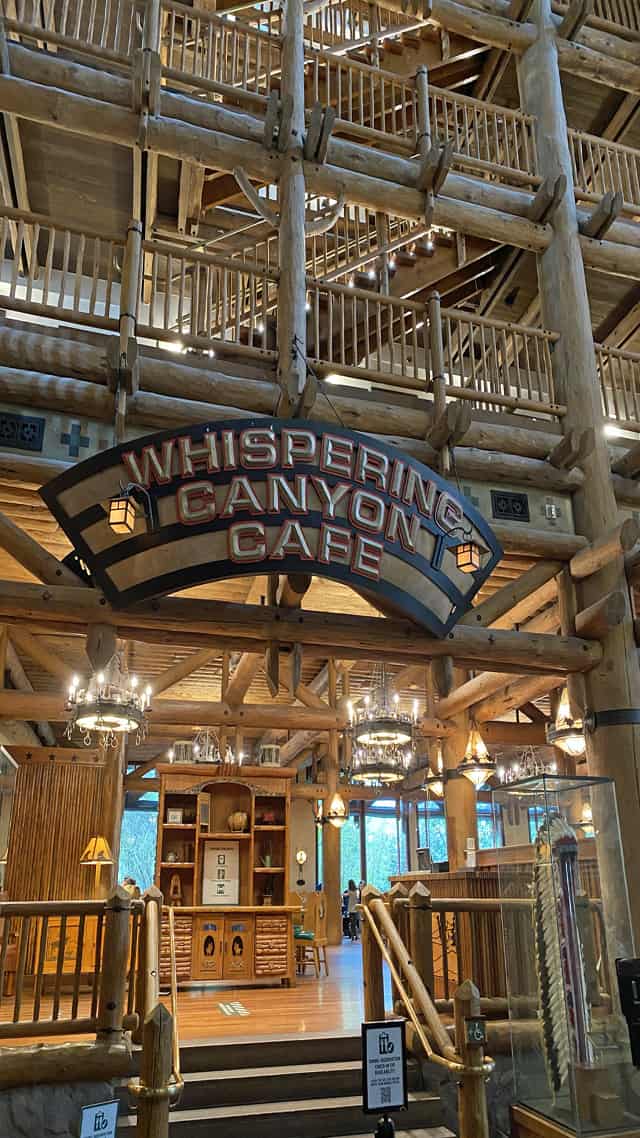 We ate at Whispering Canyon Cafe after our day at Disney's Animal Kingdom. The following day we visited Magic Kingdom and enjoyed Liberty Tree Tavern for dinner. This was a completely different experience.
The meal at Liberty Tree Tavern was absolute perfection. We received exceptional service. We thanked our server repeatedly and shared that the previous night our dining experience had been disappointing. He shared that this was the Magic Kingdom difference.
I know that others have received less than magical dining experiences at Magic Kingdom as well, but this was just the magic we needed at the beginning of our vacation.
Would we try it again?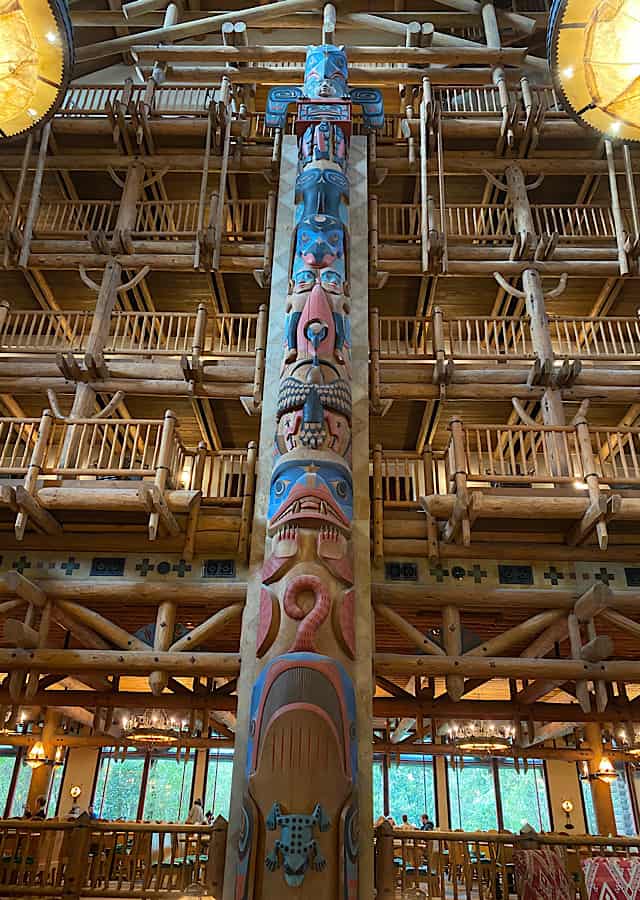 I think in time I would give this dining location another chance. Simply hearing so many other people's positive experiences at Whispering Canyon Cafe gives me hope that a magical experience could be enjoyed during a future trip.
We may wait a little while before we try it again. Hopefully this would allow for a full dining experience filled with good ole shenanigans once again for our whole family.
Have you enjoyed dining at Whispering Canyon Cafe yet? What was your experience? Did your family enjoy any fun shenanigans from the waiting staff? Share your thoughts with us on our Facebook Page.