There are several new guidelines and protocols for checking in and booking cruise activities for current Disney Cruise Line sailings.
Disney Cruise Line And the Pandemic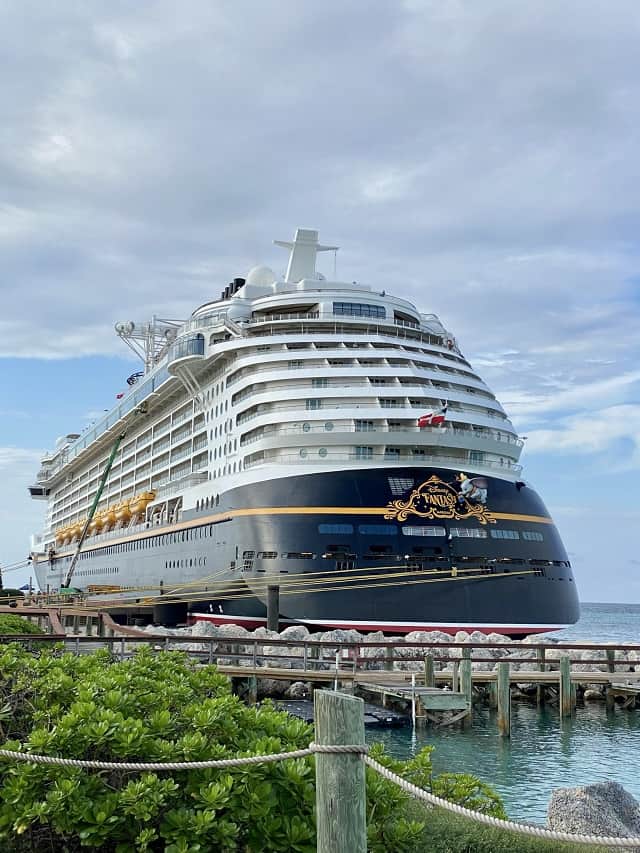 Due to the pandemic, our Christmas sailing on Disney Cruise Line from last year was postponed to this year. I (Marisol) will be writing a series of articles dedicated to planning a Disney Cruise post-Covid sailings, our experience and whether I would sail again soon?
Sailing on the high seas with Mickey Mouse and his friends is quite a magical experience! Pre-pandemic, all four ships adhered to their designated ports of call and itineraries. However, the cruise line industry came to a quick halt due to the infancy of the pandemic at the beginning.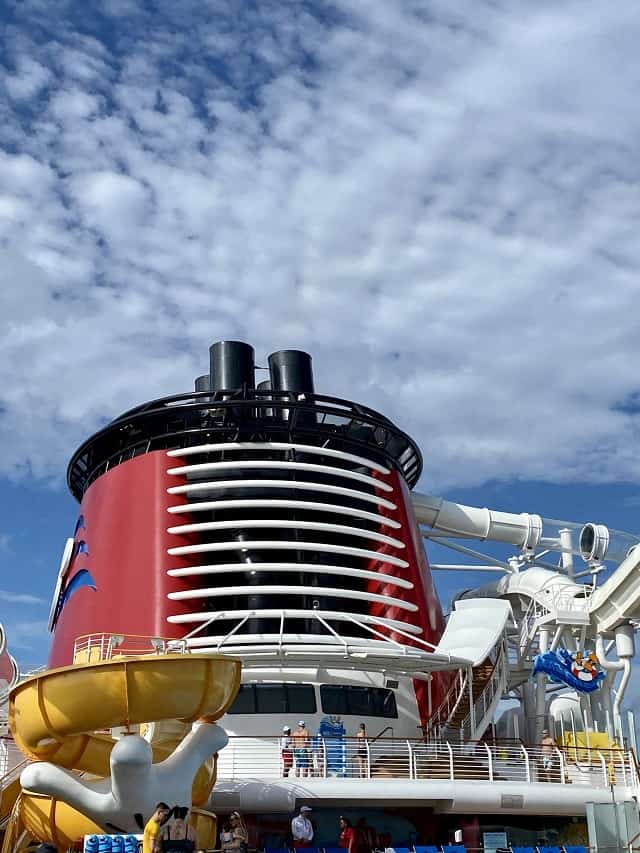 Over a year later, on July 17, 2021, the Disney Dream departed the terminal at Cape Canaveral for its first two day "test sailing," making it the first cruise ship to depart from port with passengers (Disney Cast Members) onboard since the pandemic began.
Within a couple of months after several "test sailings" and "staycation sailings" from the UK on the Disney Magic, Disney Cruise Line was back to sailing on the high seas. However, cruising would look and feel a bit different than before in more ways than one!
CDC Guidelines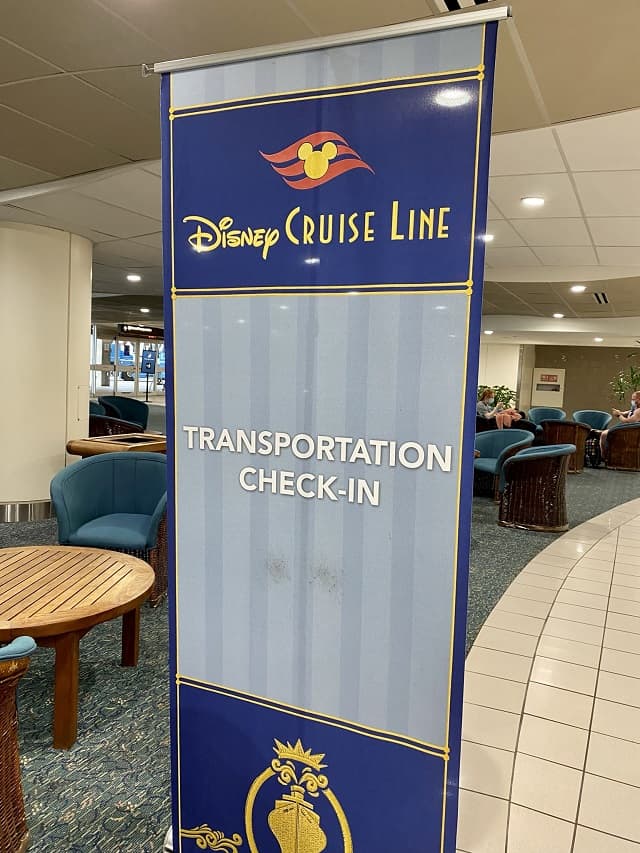 Many changes arose out of the new regulations from the CDC for the cruising industry. Disney Cruise Line additionally came out with many different regulations and requirements that often change on a regular basis.
For our December cruise out of Port Canaveral I received many different emails in relation to the latest guidelines or health and safety measures up until our sailing date.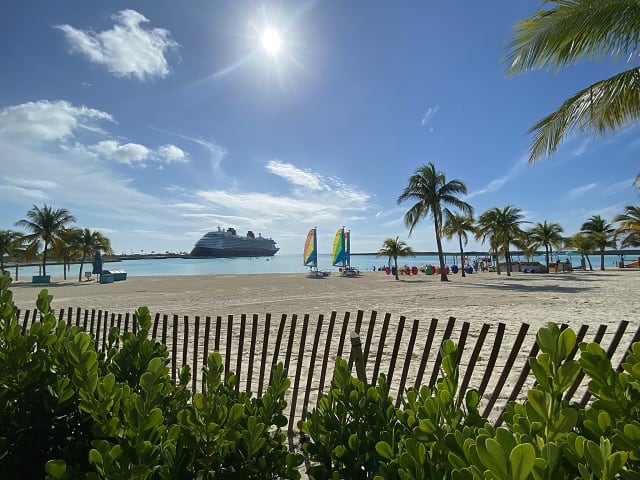 This is the current announcement that is on the Disney Cruise Line website:
Health and safety measures, ports of call and offerings may change at any time without notice. Certain onboard venues, experiences and other offerings will be modified or unavailable, will have limited capacity and will be subject to limited availability, advance reservations or even closure.
Prior to sailing, we had received an email that our youngest child who is 10 years old, would be allowed to sail even though she was not vaccinated. (at the time CDC had not approved the vaccine for her age group)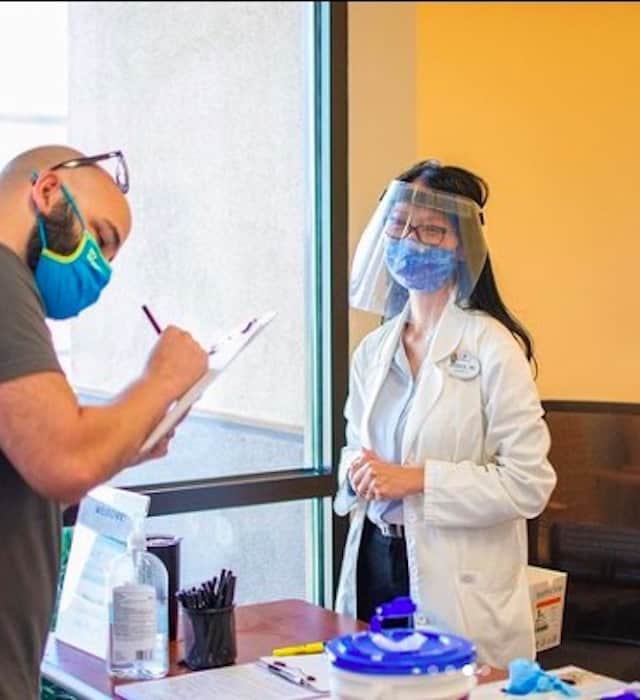 However, at ports of call other than Disney's Castaway Cay, she would not be allowed to leave the ship. This took a turn when the CDC announced that her age group was approved for the vaccine.
We made the decision to vaccinate her at the end of November, and as she was fully vaccinated before our sailing, she was able to leave the ship at different ports of call.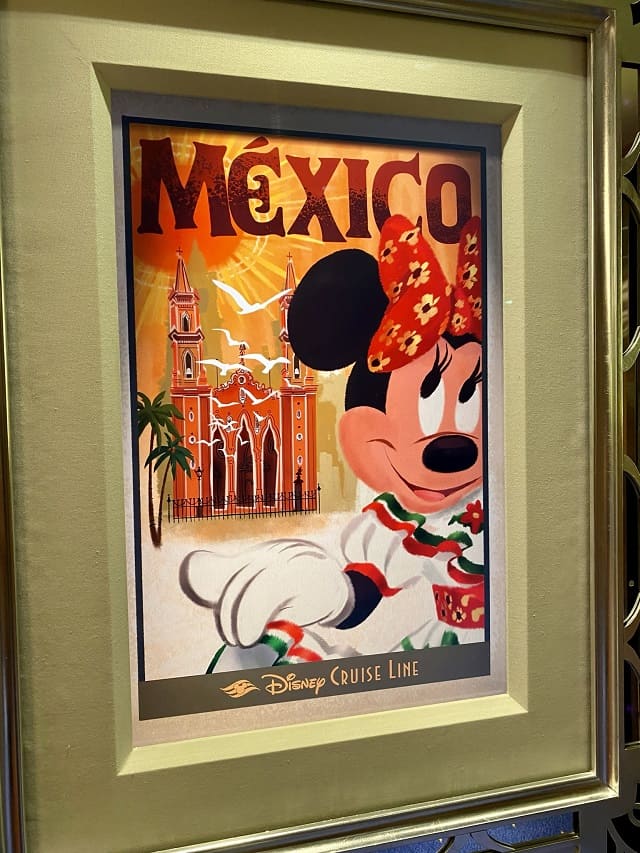 Currently, Disney Cruise Line continues to require all vaccine-eligible Guests (based on US eligibility requirements) to be fully vaccinated against COVID-19, as defined by the US Centers for Disease Control and Prevention (CDC), at the time of sailing. This will be a requirement for all Guests (US and international) ages 5 and up for sailings beginning on or after January 13, 2022.
I highly advise guests who will be sailing soon to regularly check your emails for any updates and correspondence. Also, visit the DCL website for up-to-date guidance.
Online Check In Changes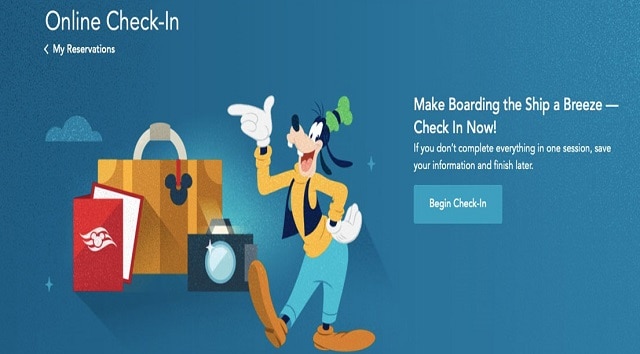 I wish I could say that the changes adapted for sailings after the cruising industry resumed has been smooth sailing. In some aspects it has, but in others it has not.
When a guest has paid in full, they are then able to begin checking in online 30 days prior to sailing. Prior to the pandemic, this was not the case! Upon checking in online, guests can fill out cruise documents, register for cruise activities.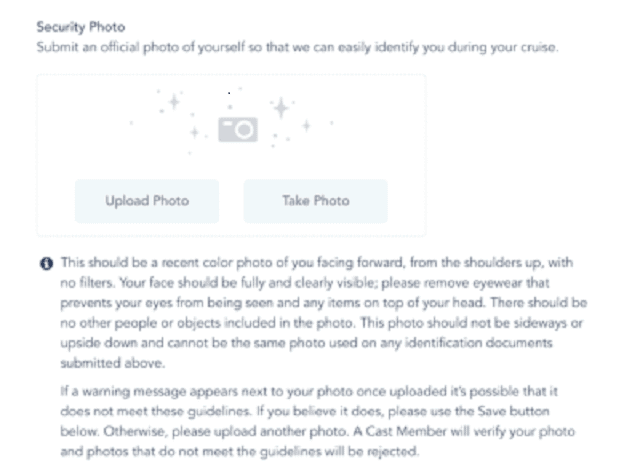 A new step that is required for online check in is uploading your own security photo for each guest that will be sailing. Previously, a picture was taken at the port to use for on-ship security checks such as embarking and disembarking at ports of call and on the morning of debarkation.
They are very strict on what is required of the photo that is being submitted. Therefore, have a clear selfie picture where shoulders and head are looking straight on and no glasses or hats are being worn.
In fact, after completing the check in process, you will receive a notification that the picture is under review and that once cleared the guest will receive an email of clearance.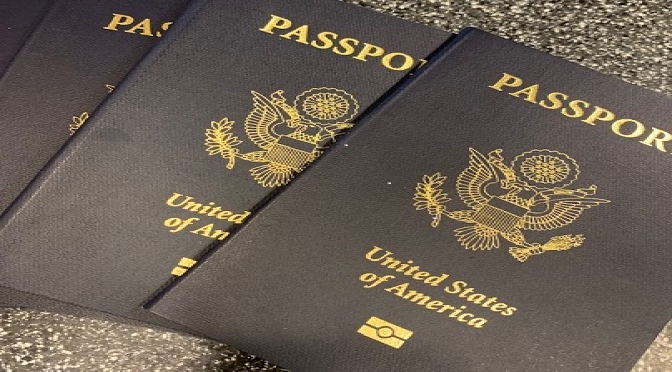 Additionally, the other document that you will scan into online check in will be a passport. Again, this photo will be under review until clearance is provided.
For our sailing, I received an email that all four passport photos had been cleared with the exception of the selfie picture of my husband and myself. I had to resubmit new photos and await the new email that they had been accepted!
Port Arrival Times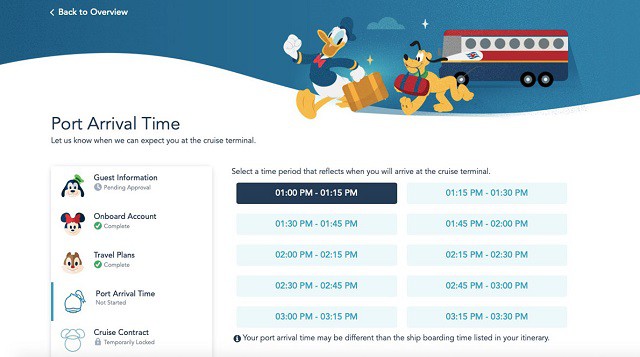 Another change is that guests must pick their own Port Arrival Time at the end of the online check in process.
In the past those that are part of the Platinum Castaway Club Members (those who have sailed with Disney more than 10 times in the past), were excluded from picking a time. However, they must now select one.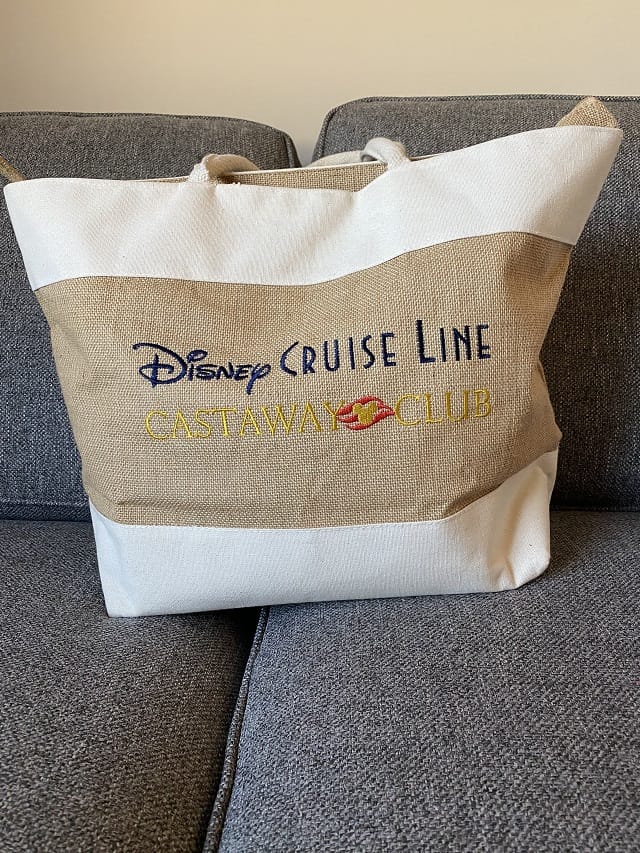 Port Arrival Times are also now enforced and guests must arrive at the designated time that they selected for port arrival. In order to spread out guests from arriving, Disney is enforcing no early arrivals to the port as opposed to the past when guests could potentially arrive prior to their port arrival time.
Guests will be turned away and asked to return at their appropriate time!
Safe Passage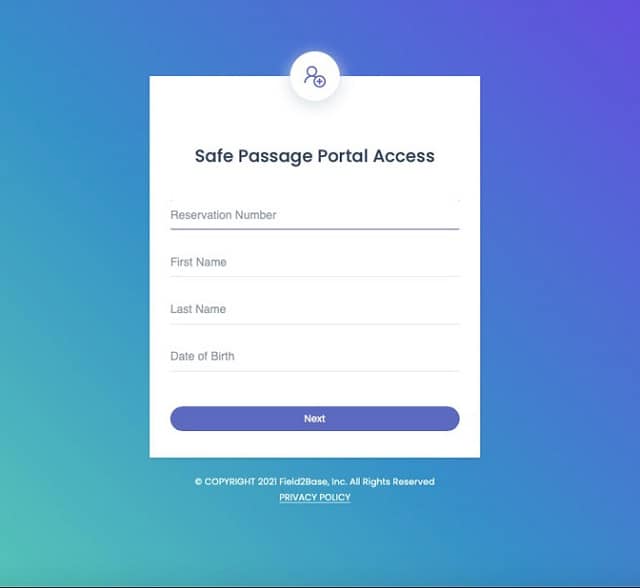 Another significant change to cruising is that all guests ages 12 and over must create an account with Safe Passage, which is a third-party partner for COVID-19 testing and vaccination verification.
For sailings departing from the US, please visit the Safe Passage website by Inspire Diagnostics.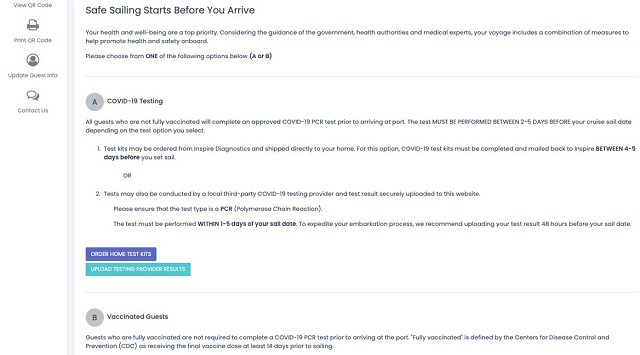 One important thing to note is that the Safe Passage website for the guests particular sailing will open 15 days prior to the sailing date.
After creating an account and linking your sailing reservation, everyone ages 12 and over will need to submit photo of records and details from their vaccination card. Children under 12 will submit a negative PCR test taken between 3 days and 24 hours of sailing.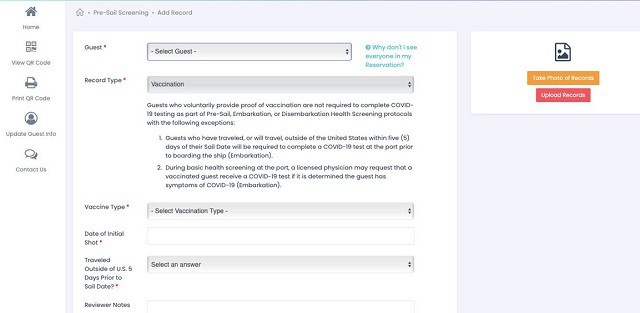 The test should be a NAAT test, rapid PCR test, or lab-based PCR test. Rapid antigen tests are not currently accepted. Disney Cruise Line has secured a special rate of $98.33 per PCR test (which includes a 3.5% processing fee) through their third-party vendor, Inspire Diagnostics. Guests may also obtain their test from any independent testing supplier.
Once these steps have been submitted, they will be reviewed. If approved, guests will receive a "Cleared to Sail" green message.

You need to repeat this for every single guest on your reservation. The Safe Passage website does not always make a clear distinction between who is cleared to sail and who is not. Make sure every single person in your group has completed it and received the clear.
Port Arrival Form

Prior to Covid, guests were asked to sign a cruise contract and to print out the arrival form in case the document was needed at check in.
Presently, you will want to make sure 110% that you print and take the Port Arrival Form as you will utilize it a handful of times before even setting foot on the ship!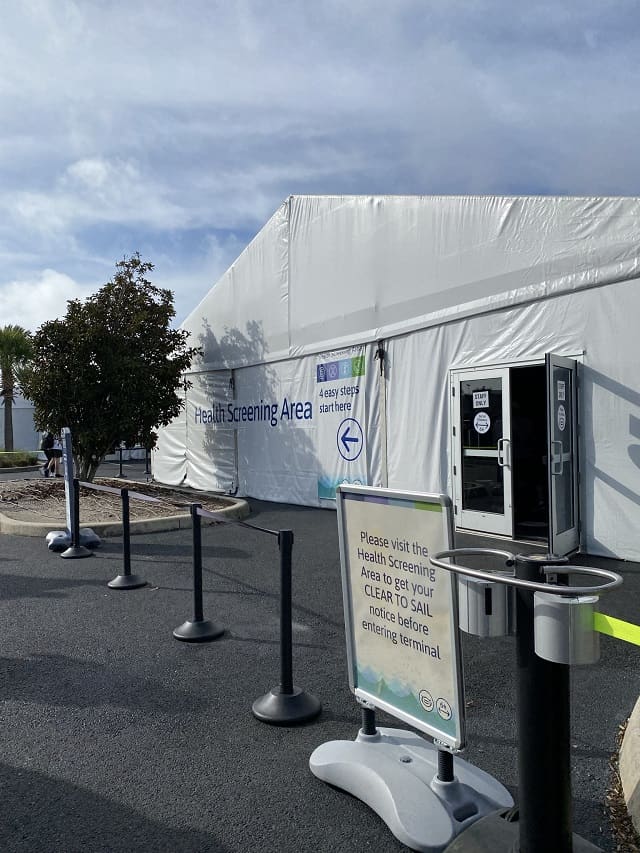 The new port arrival form includes QR codes that will be shown and scanned to be admitted into the cruise terminal. You will also need it when you go into the tents to take the required COVID-19 test (paid for by Disney Cruise Line and administered by Inspire Diagnostics) at the terminal before boarding.
I will go more in depth on our experience with the Covid testing at the port in another article for the series!
Booking Cruise Activities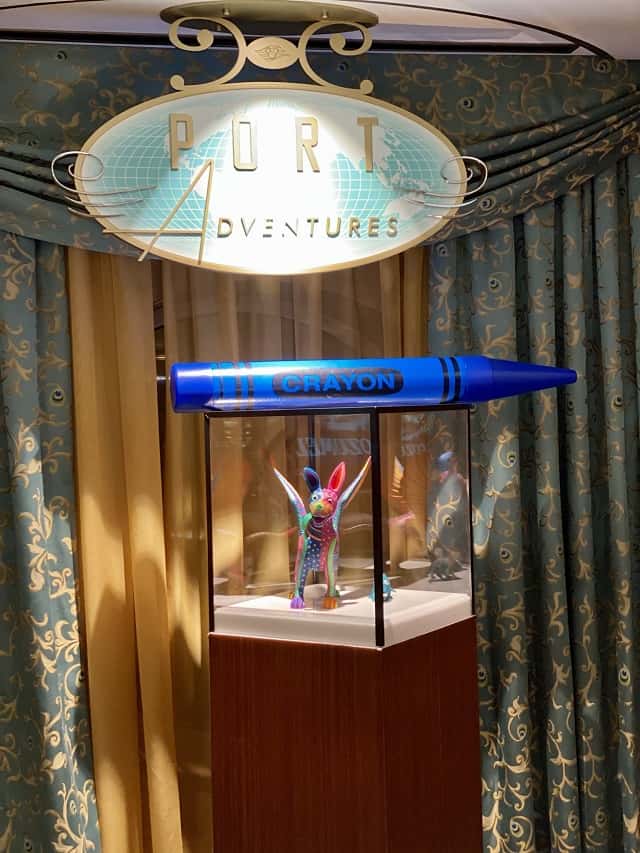 Access to activity planning online corresponds to how many sailings guests have sailed with Disney Cruise line. For example, Castaway Club benefits begin after you complete at least one Disney Cruise Line sailing. The 3 membership levels are based upon the total number of completed eligible cruises:
Silver Castaway – 1 completed cruise
Gold Castaway – 5 completed cruises
Platinum Castaway – 10 completed cruises
Booking online cruise activities include:
specialty adult dining
Character greetings requiring a ticket (temporarily unavailable)
Character dining (temporarily unavailable)
Port Adventures
kids club
Royal Court Royal Tea
spa services
portrait sessions
Bibbidi Bobbidi Boutique and Pirates League
"it's a small world" nursery! (temporarily unavailable)
beverage tasting seminars
golf simulators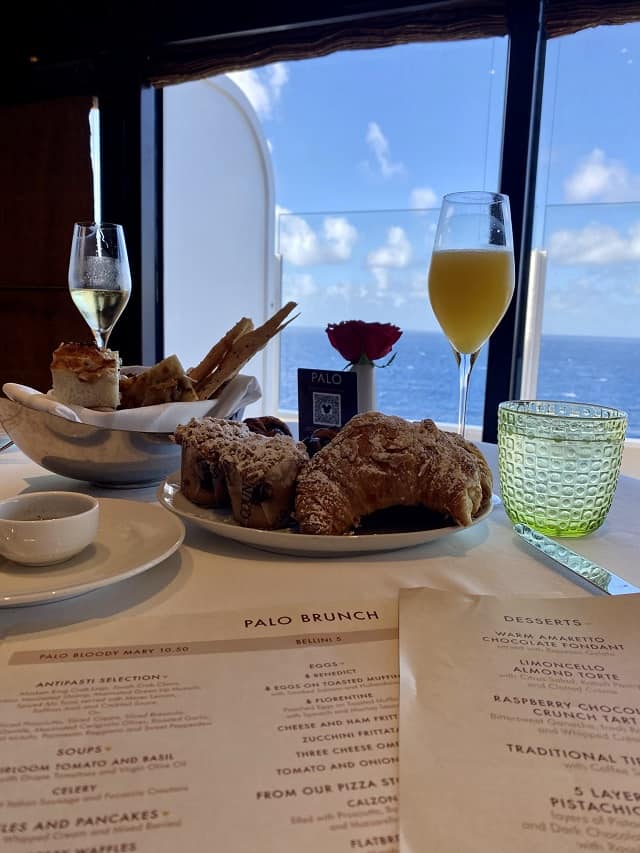 If guests are sailing Concierge, or are a Platinum Castaway Club member, they can book 120 days before sailing. Gold Castaway Club members they can book 105 days before.
If guests are a Silver Castaway Club member, they can book 90 days before sailing. Lastly, if guests have never sailed with Disney before, they can book 75 days before.
There are many benefits to being part of the Disney Cruise Line Membership. You can read more about it HERE.
Booking Kids Club Time Slots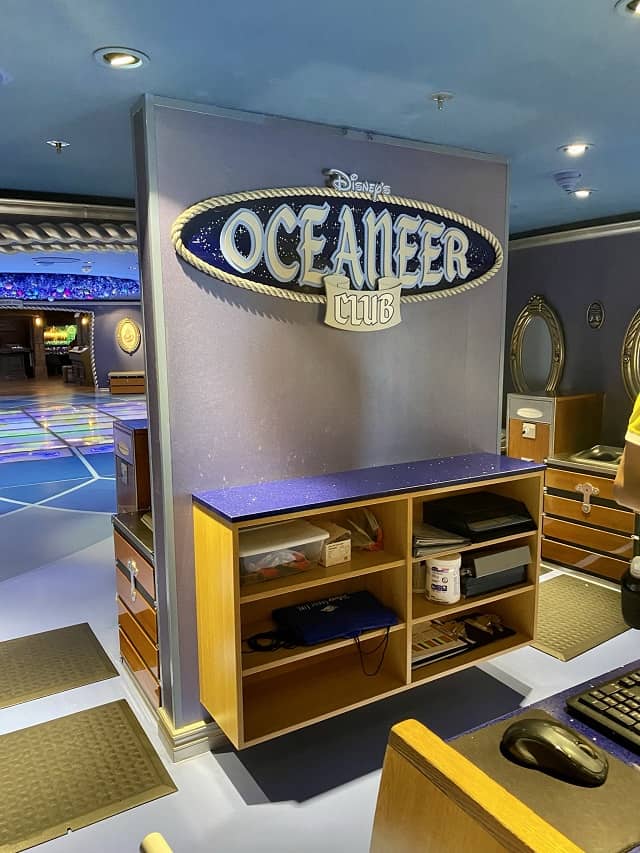 Pre-Covid, kids were welcome to enter the kids club at any point of the day that they were open with parents dropping off and picking up. They could even provide permission for self check in and self check out!
Those days are in the past. DCL has adapted an entirely new way of kids spending time at both the Oceaneer's Club and Lab.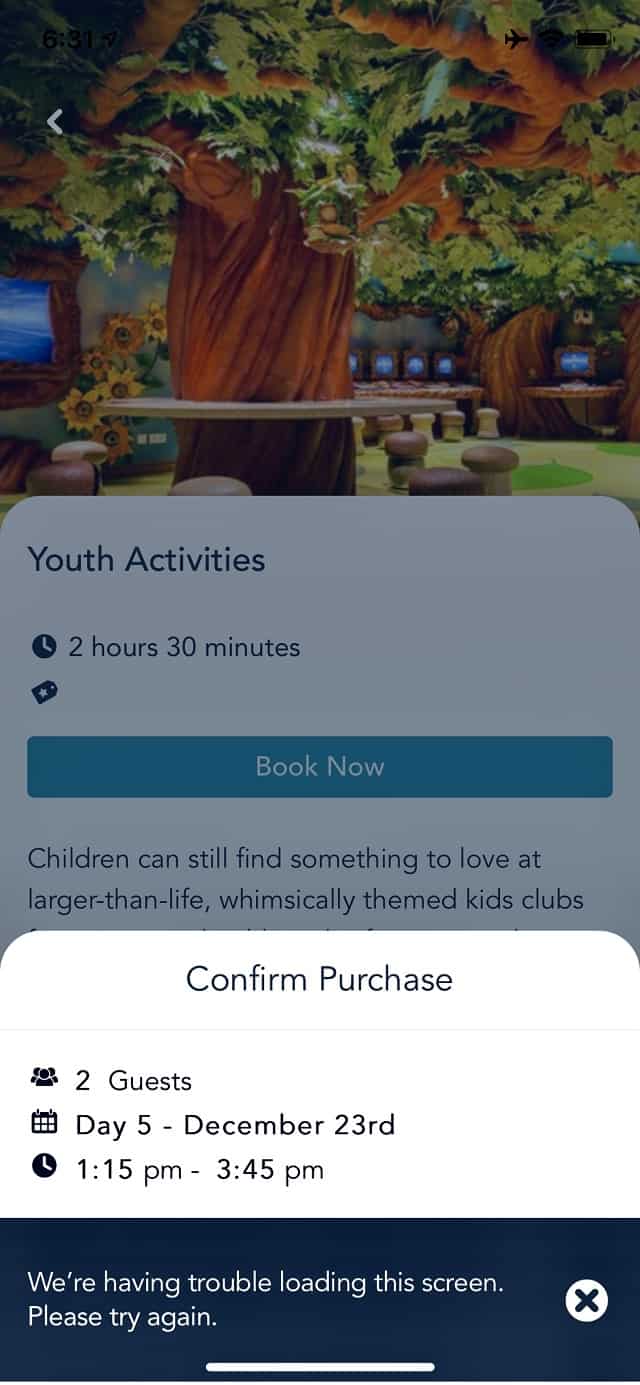 Advanced reservations are now required, and guests can only reserve one time slot per child per day before setting foot on the ship. These reservations will be made at the time of your online activity planning.
Each time slot for the kids club will be for either 1.5 hours or 2.5 hours, depending on the day of the sailing. Once onboard, guests can can sign up for additional spots, assuming there is availability.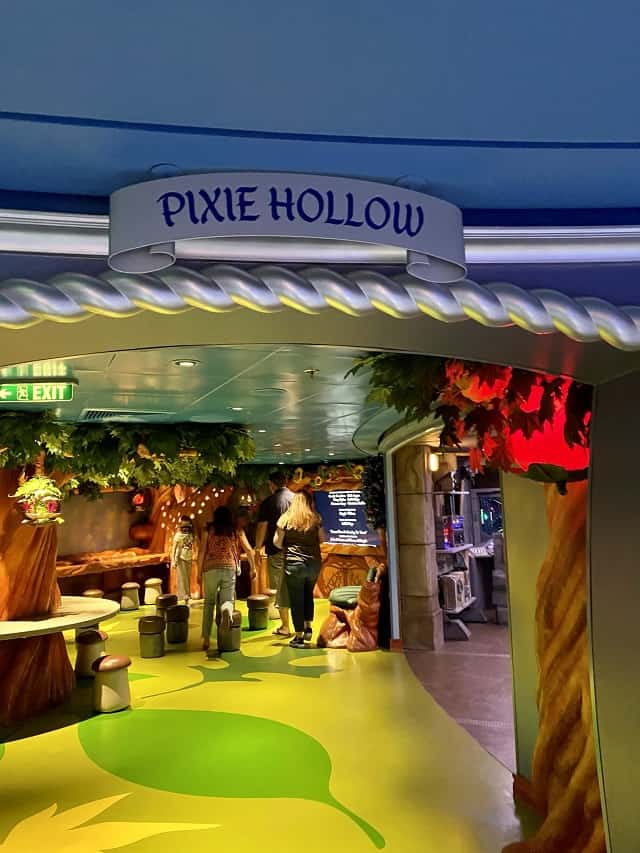 Later in this series I will go more in depth with our personal experience regarding booking slots. My kids will also share their thoughts on the kids club during our recent sailing in December!
Key Takeaways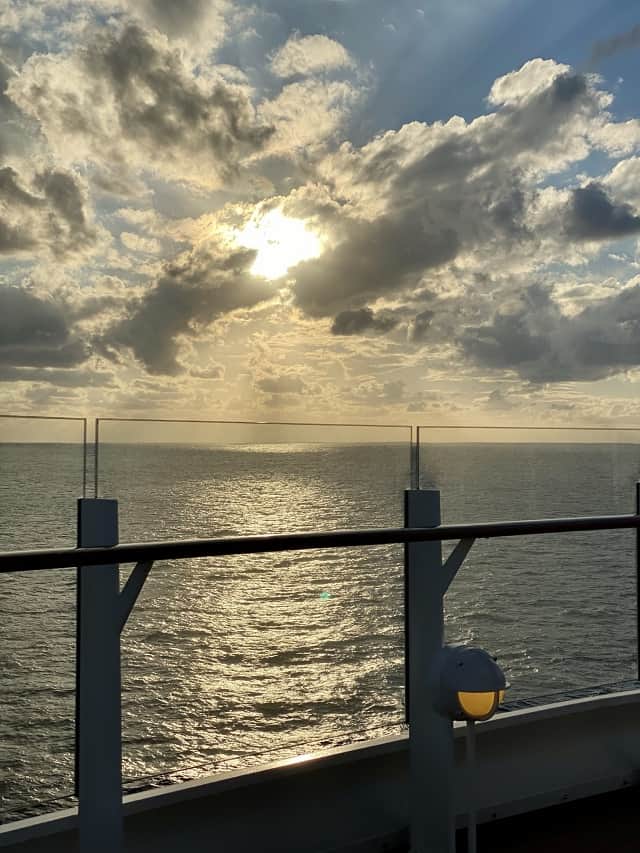 If you are sailing with Disney Cruise Line for the first time, the new guidelines and protocols may sound like a lot of information to take in.
It is also a whirlwind for those guests that have sailed DCL before! We have to learn and adapt to a whole new way of sailing!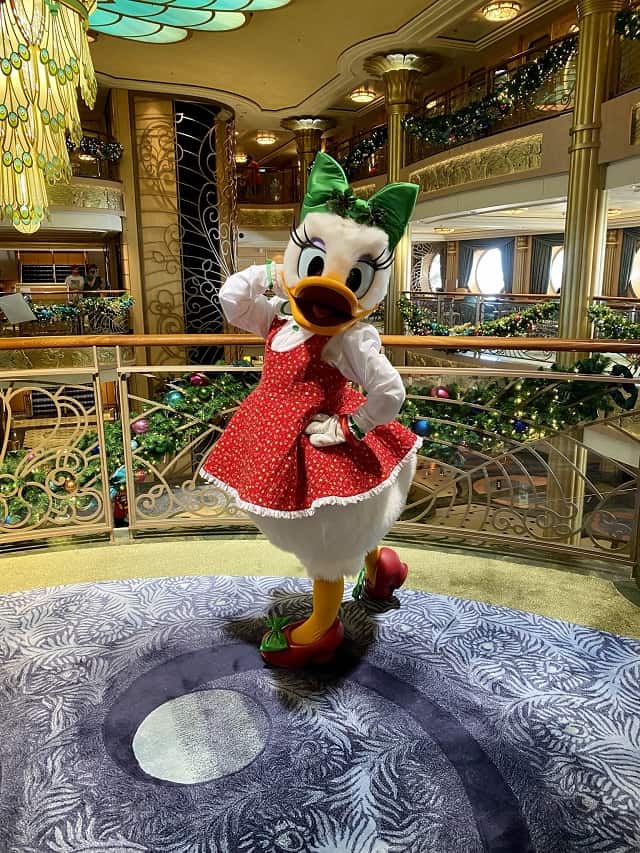 My best piece of advice is to make sure to take the time to read the small print in every email that they send in regards to your sailing.
When cruising first began, many guests did not read the fine print and were not allowed to board the ship! You can read about that fiasco HERE.
Looking back at my personal experience I can feel my heart rate going up as I write this sentence. In all honesty, I wanted to be 110% sure that I was doing everything I needed to do on my end before arrival.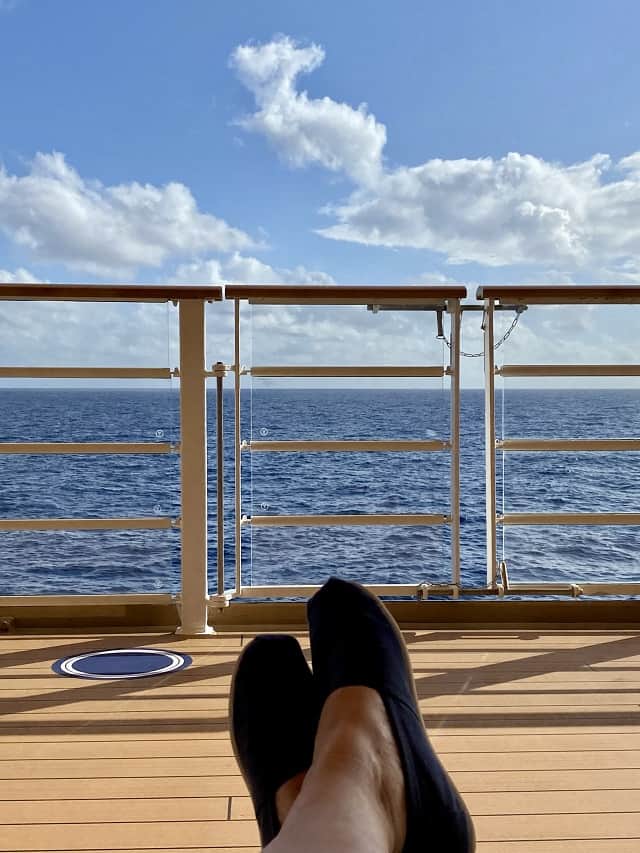 I'm hoping that this information helps guests who are sailing with Disney Cruise line help alleviate stress with preparing for their magical adventure at sea!
We do not know if DCL will go back to its pre-Covid procedures. At the moment all we know is that these are the new guidelines and protocols in place. Have you sailed with DCL lately? What are your thoughts about the new check in process? Let us know in the comments on Facebook and in our Facebook group.