Here's a fun surprise if you are heading to Batuu: a rare character has been spotted roaming around!
Galaxy's Edge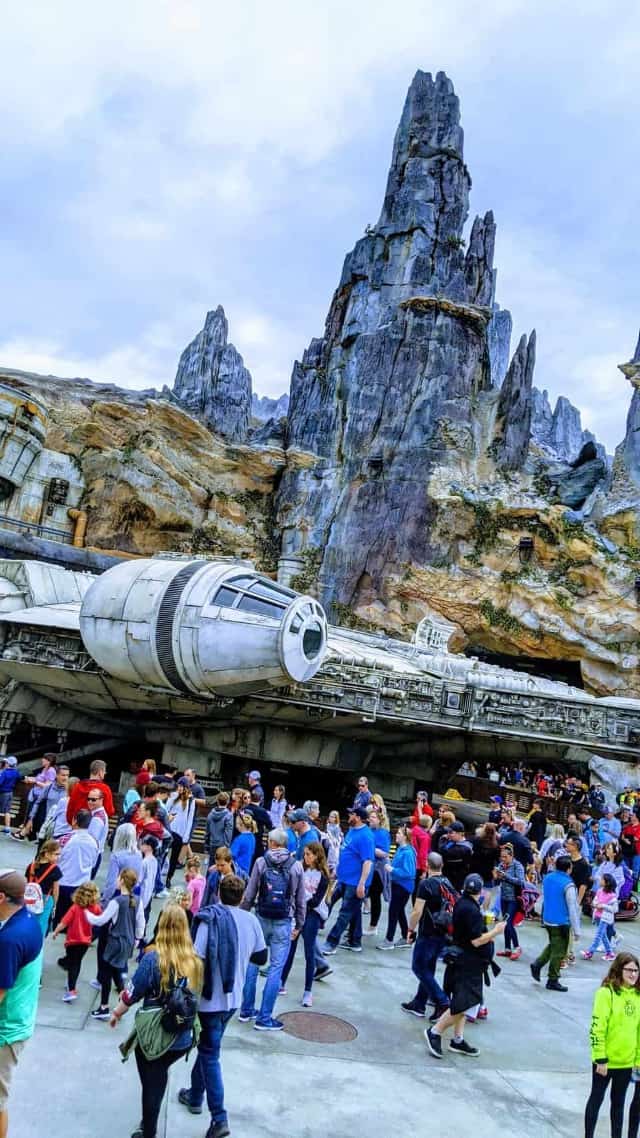 From the hottest attraction to the most immersive theming of any land, Galaxy's Edge has it all.
First, there are two rides. Rise of the Resistance is arguably the most popular ride in any Disney theme park at the moment. Millennium Falcon: Smuggler's Run is an interactive role-playing ride where you fly the fastest hunk of junk to complete your mission.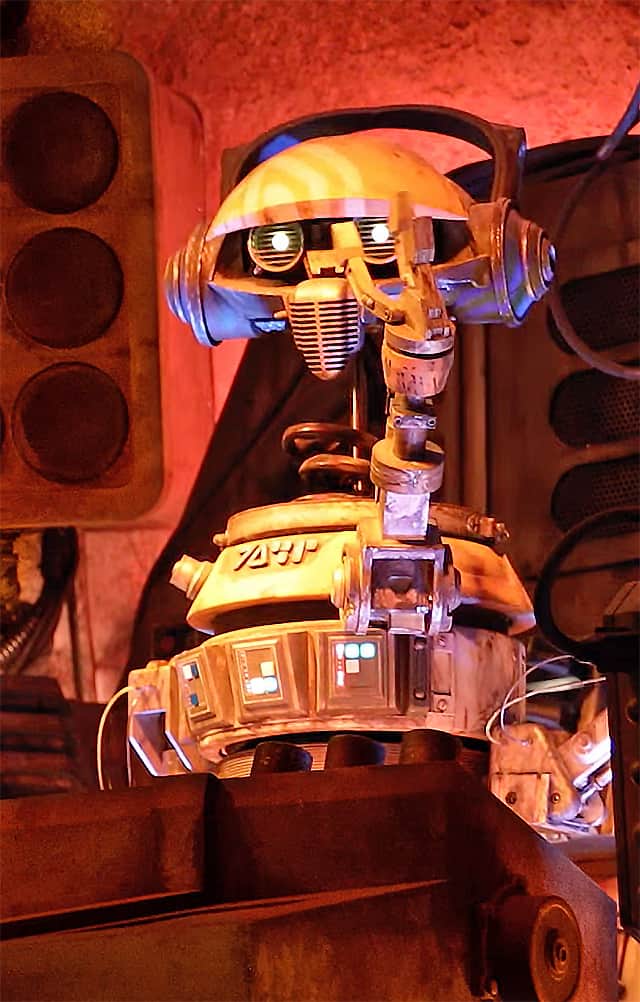 Next, there are the food options. Oga's Cantina is a bar with some interesting food and drink options. See our recent review HERE. Ronto Roasters serves up some interesting dishes like a grilled sausage and roasted pork wrap. Then there's the infamous blue/green milk! Is any trip to Galaxy's Edge complete without one of these?
Finish off your visit with droid or lightsaber building and a trip to a few shops to pick up souvenirs! The theming and experiences here are what set it apart from other lands at Disney Parks.
Rare Character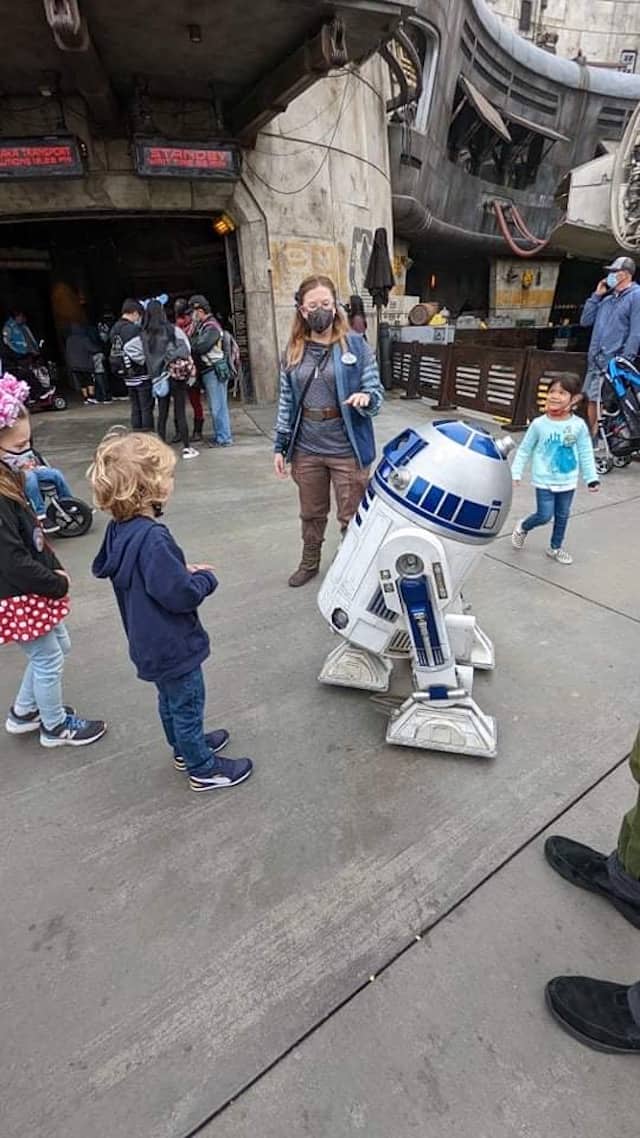 You can also find plenty of characters at Galaxy's Edge, too! Rey, Chewbacca, and even Kylo Ren are out and about posing for photos and talking with Guests. Unfortunately, we can't get too close to them due to physical distancing.
However, Guests are actually getting pretty close to one rare character! R2-D2 is making a surprise appearance at Galaxy's Edge at Disneyland. Kenny the Pirate spotted him roaming around among Guests.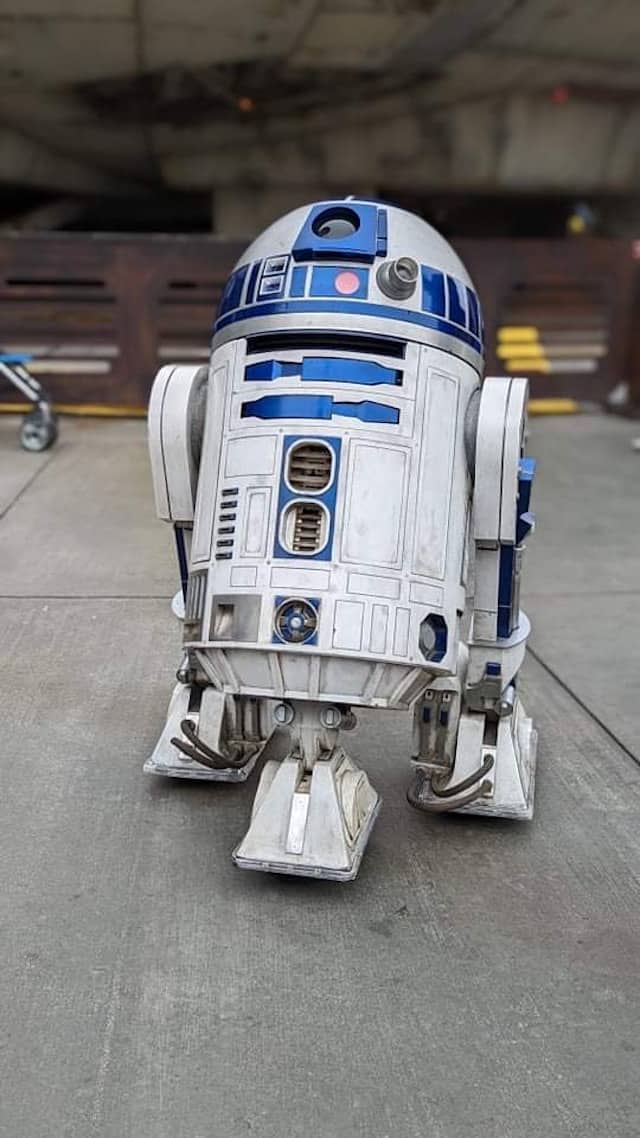 R2-D2 is making a surprise appearance at Galaxy's Edge at Disneyland.
He does not typically do this, so it's an extra special treat for those who get to experience it.
Video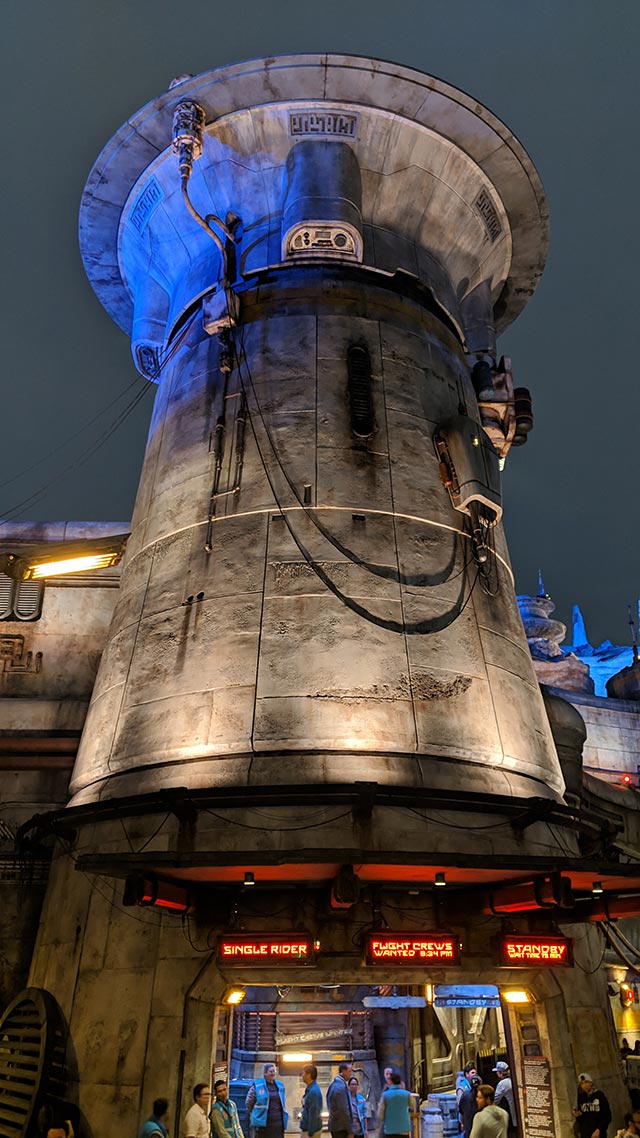 In the video below, Kenny shares he was just sitting in the area when R2-D2 suddenly appeared rolling around with the assistance of Cast Members. Of course, a sizable crowd gathered quickly to catch a peek!
R2-D2 interacted with a younger Guest with the help of the Cast Member. He taught the kid how to move like a droid. How neat for that child! Throughout the rest of the video, you can see the various ways R2-D2 can interact with Guests n Galaxy's Edge. People are even able to get selfies with him!
It surely adds some excitement and life to the land. See the full video below:
How would you interact with R2-D2? Do you hope to see more character appearances like this? Let us know in the comments below and on Facebook.