Avengers Campus at Disney California Adventure allows you to immerse yourself and live out your very own Super Hero dreams. Avengers Campus is a playground for kids of all ages to experience a heroic world like never before. Check out this list of 10 things that you won't want to miss during your next visit to Avengers Campus.
Super Heroes Everywhere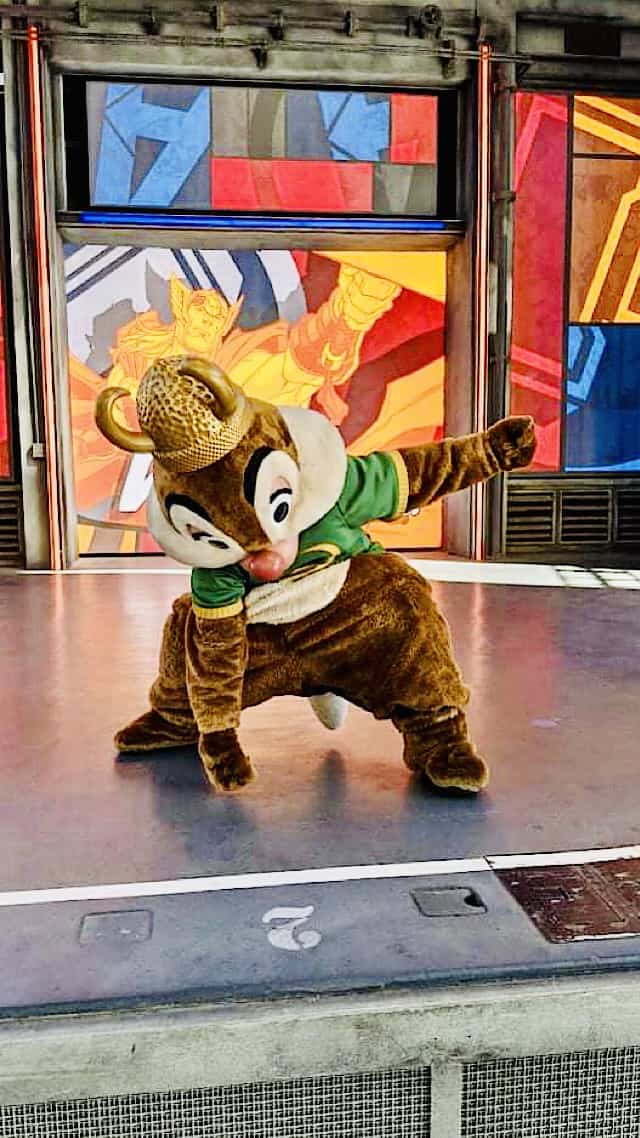 1. Encounter many Super Heroes from across time and space at Avengers Campus. You never know which of Earth's Heroes you may find here!
Be on the lookout for Spider-Man, Iron Man, Captain Marvel, Ant-Man and The Wasp, Black Panther, Thor, Doctor Strange and others. Also, you'll find adorable Disney Avengers such as "Thor" Chip.
Black Panther Training Session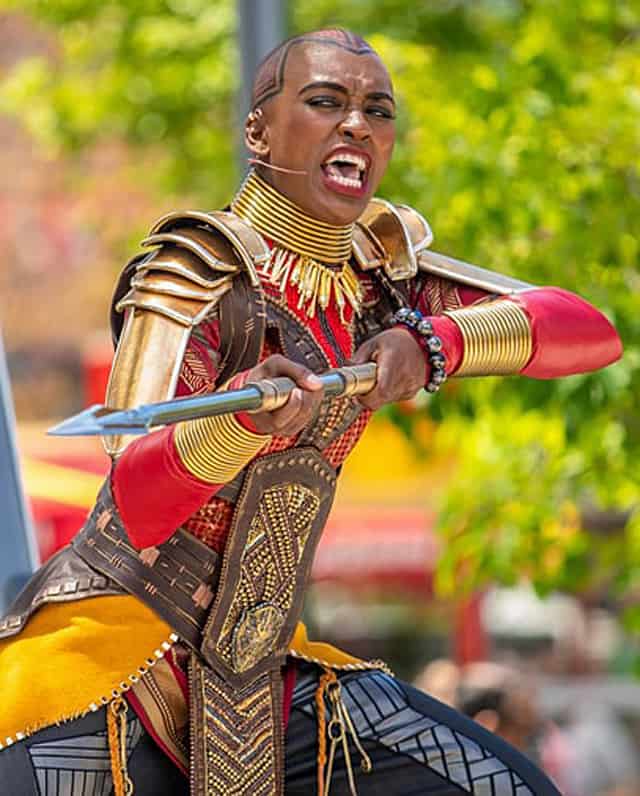 2. Next, join Black Panther's loyal bodyguards in a training session near Avengers Headquarters with The Warriors of Wakanda: The Disciplines of the Dora Milaje. Guests explore the tenets of compassion, strength and courage from Wakanda.
In addition, participants engage in a series of strength and skill exercises. Okoye, the leader of the Dora Milaje, leads this training encounter.
Shawarma Palace
3. Be like the Avengers after the Battle of New York and enjoy delicious sustenance at Shawarma Palace.  
Dig into a hand-held savory wrap filled with chicken shawarma or Impossible™ plant-based falafel.
Spider-Man in Action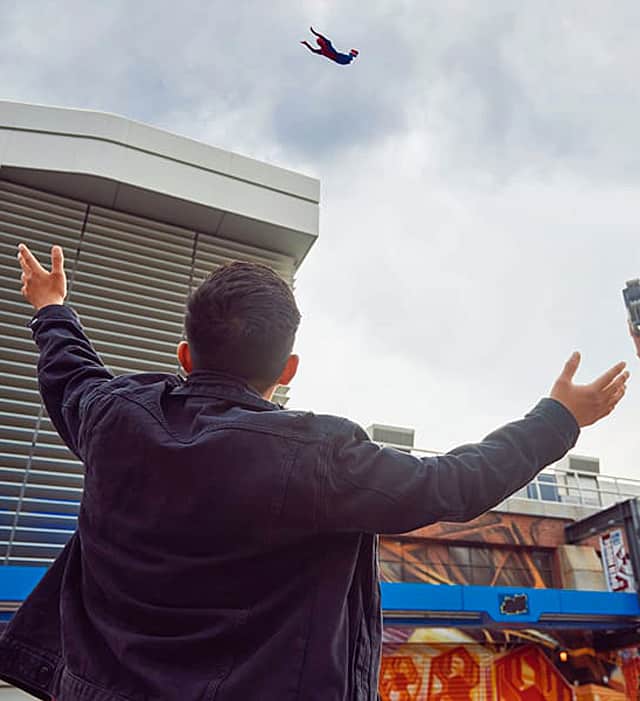 4. Watch The Amazing Spider-Man swing into action high above Avengers Campus with gravity-defying, acrobatic feats! It's so cool to see Spider-Man flip 60 to 65 feet in the air above the rooftop of the WEB building. Afterwards, Spider-Man swings down off the building to ground level to say hello.
Where else can you see Spider-Man flying above rooftops?
Check Character Locator to see when you might be able to see the Amazing Spider-Man next!
Terran Treats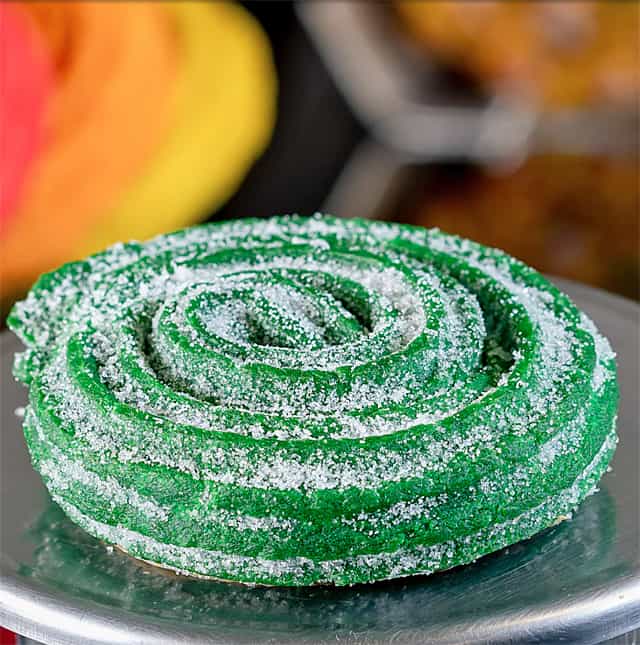 5. Grab a unique snack at Terran Treats. Whether you prefer a spiral churro or a cosmic orb, these intergalactic treats are delicious.
The Collector, Taneleer Tivan, did not limit his collection to lovable misfits. He also picked out this wacky menu at Terran Treats, a food cart near Guardians of the Galaxy – Mission: BREAKOUT! 
Guardians of the Galaxy Attraction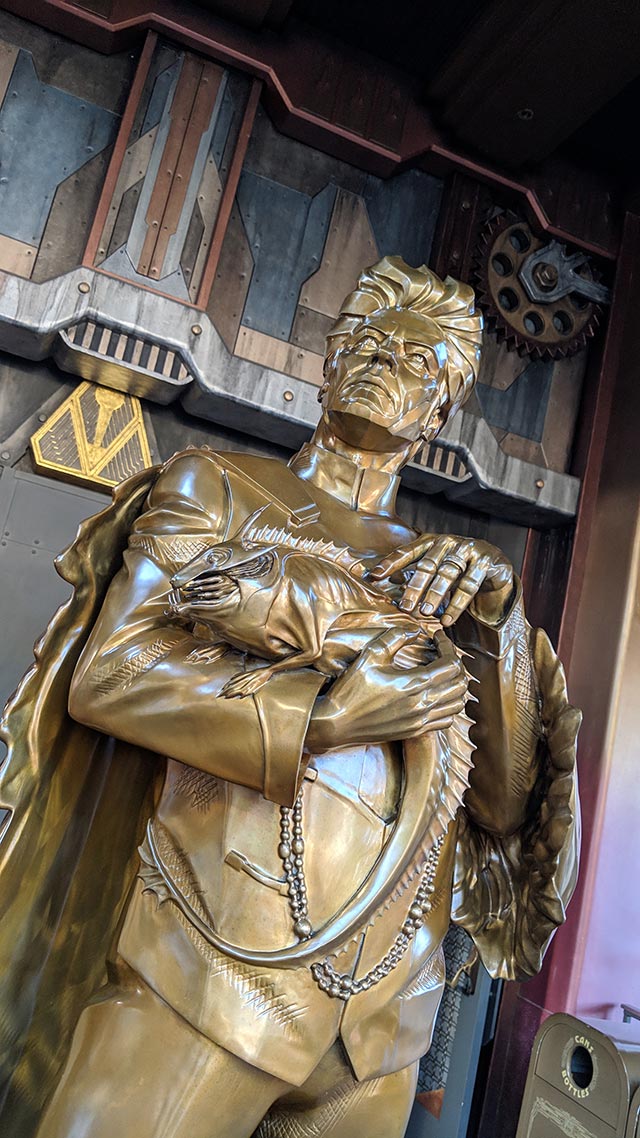 6. Take a thrilling ride on Guardians of the Galaxy – Mission: BREAKOUT! On this wildly popular attraction, guests join Rocket on a mission to rescue the Guardians of the Galaxy from the Collector's fortress. It takes some mayhem, music inspired by the soundtracks from the movies and thrilling free-fall drop sequences for this adventure to break out the Guardians.
Check out Disney+ Behind the Attraction Series to see how Disney Imagineers transformed this attraction from the Tower of Terror to Guardians of the Galaxy – Mission: BREAKOUT!
Mobile Ordering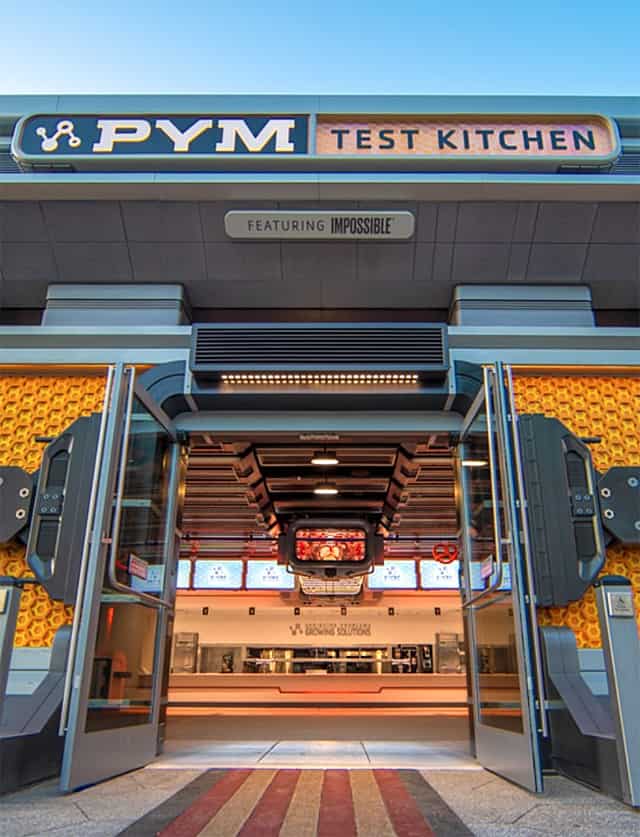 7. Mobile order on the Disneyland app to purchase the Choco Smash CANDY bar from Pym Test Kitchen. Food scientists use Ant-Man and The Wasp's growing and shrinking technology to create super-sized and super-small foods at Pym Test Kitchen featuring Impossible™.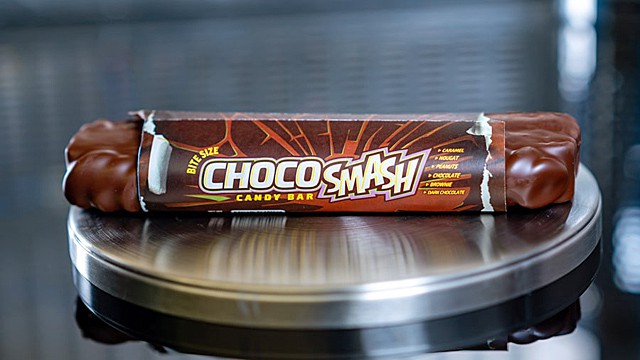 Additional intriguing food and beverage items available at Pym Test Kitchen include the Quantum Pretzel, Proton PB and J Punch and the Not So Little Chicken Sandwich.
Web Slinger Attraction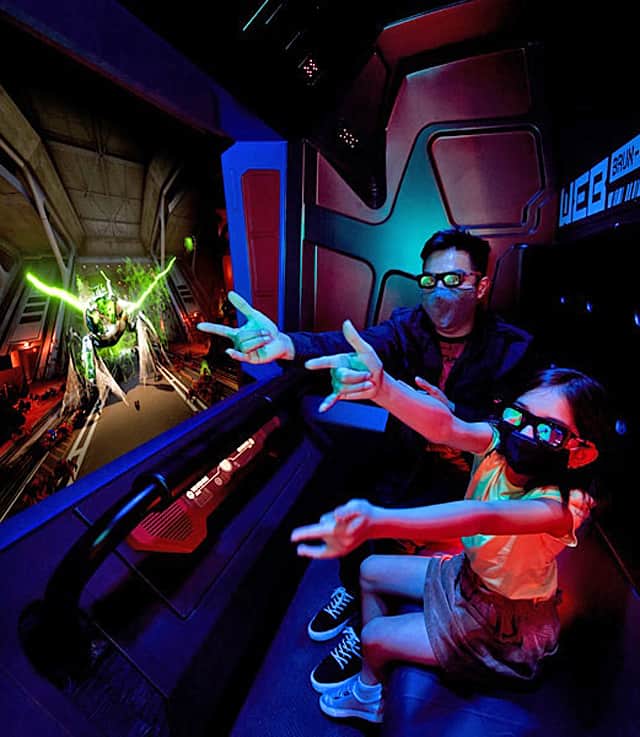 8. Sling webs alongside Spider-Man aboard WEB SLINGERS: A Spider-Man Adventure. This family-friendly attraction is the first Disney ride-through attraction to feature this iconic Super Hero. Your mission: team up with Spidey to help capture Spider-Bots before they wreak havoc on the Campus!
Note: Each guest must have a boarding group to ride WEB SLINGERS: A Spider-Man Adventure.
For more details, read all about this fascinating attraction HERE.
Easter Eggs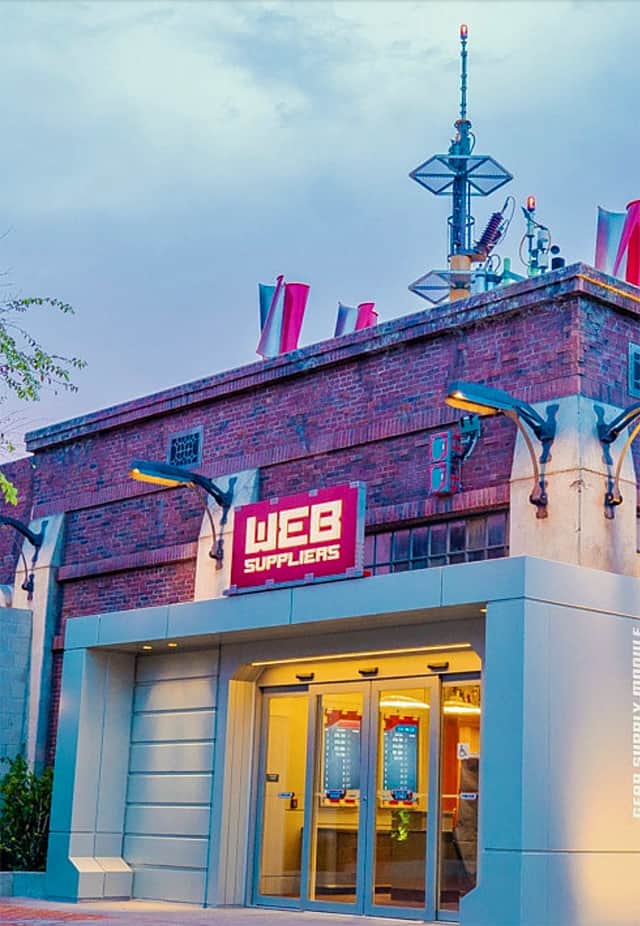 9. Keep your eyes open for "Easter Eggs" throughout Avengers Campus. Super Hero fans will spot many of these hidden gems as they explore the land.
One of many "Easter Eggs" is a secret map of Avengers Campus, which is on the ramp just before boarding the WEB Slinger vehicles.
Web Slinger Souvenir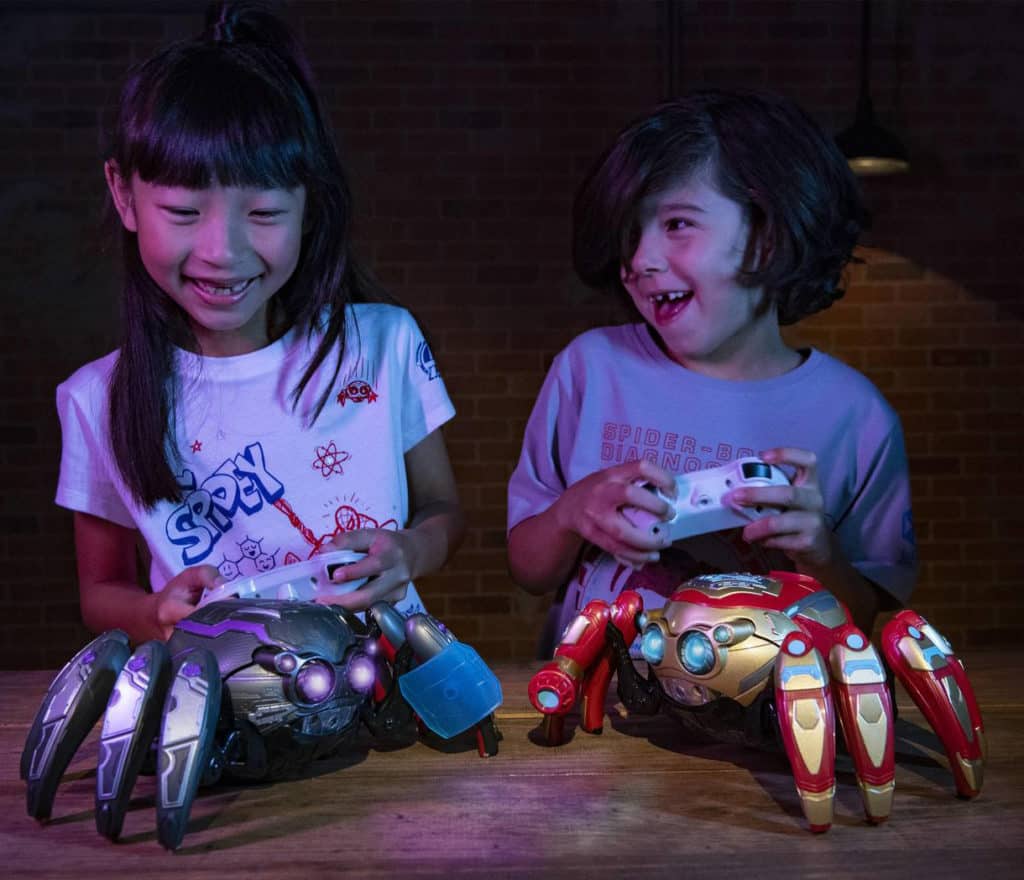 10. Finally, power up your WEB SLINGERS: A Spider-Man Adventure experience with WEB Tech accessories to remember. While wearing the WEB Power Band on the attraction, hidden features will give you customized powers! Also, have you used these WED Power Bands on the attraction? These make great souvenirs!
We recently wrote a complete Avengers Campus Guide HERE. Be sure to check it out to learn insider trips and touring tips.
What are you most excited about at Disneyland's Avengers Campus? Please share your thoughts below or on our KtP Crew page.
Source: Disney Parks Blog
Are you planning a vacation? Reach out to our trusted travel agency sponsor Authorized Disney Vacation Planner
Mouse Class Travel
!