Did you and your loved ones enjoy Encanto? You can now look forward to finding a little bit of the film's magic in Disney World.
Encanto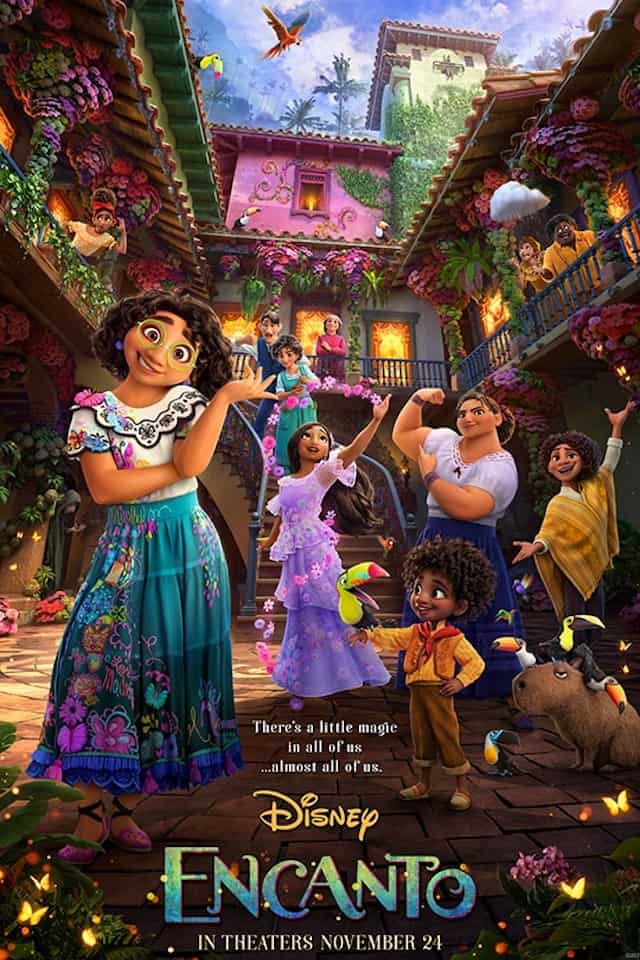 Walt Disney's Latest animated feature Encanto hit theatres in November. Fans flocked to see the gorgeous creation.
If you have not seen the film or caught the previews, Encanto introduces audiences to the Madrigal family. This magical family lives hidden in the mountains of Colombia in a delightful place called Encanto.
The magic of the Encanto blessed every child in the family with a unique gift, except Mirabel. However, she discovers that the magic surrounding the Encanto is in danger and realizes she could be the only hope.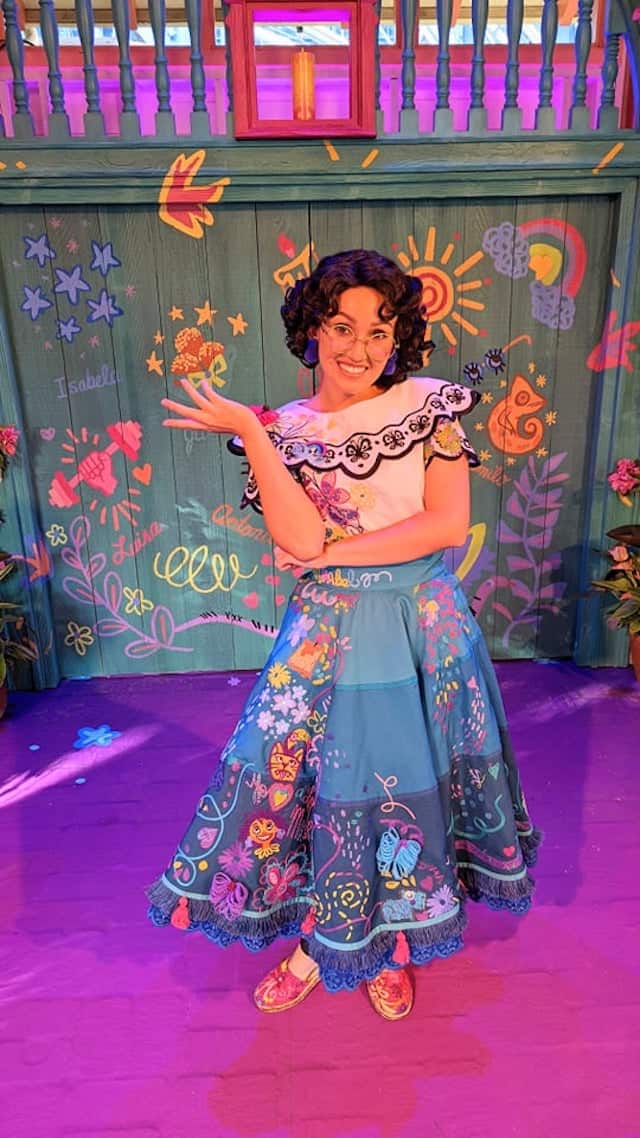 Excitingly, Encanto welcomes back Lin-Manuel Miranda of Hamilton and Moana fame. He created the music behind the story.
Encanto Comes to Disney World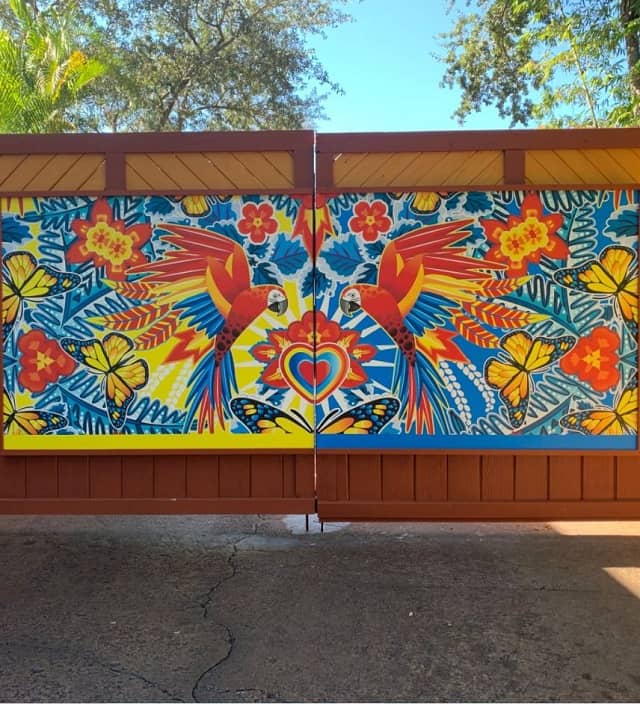 Now, Animal Kingdom is offering guests an opportunity to experience the wildlife and artwork of the place that sets the stage for the film: Colombia. Guests will simply need to venture to Discovery Island for the fun.
According to Disney, you should be sure to snap a photo at the mural designed by Colombian artist, Catalina Estrada. Then, make a stop at the cotton-top tamarins, an endangered primate species native to Colombia. You can also learn how you can help protect this species.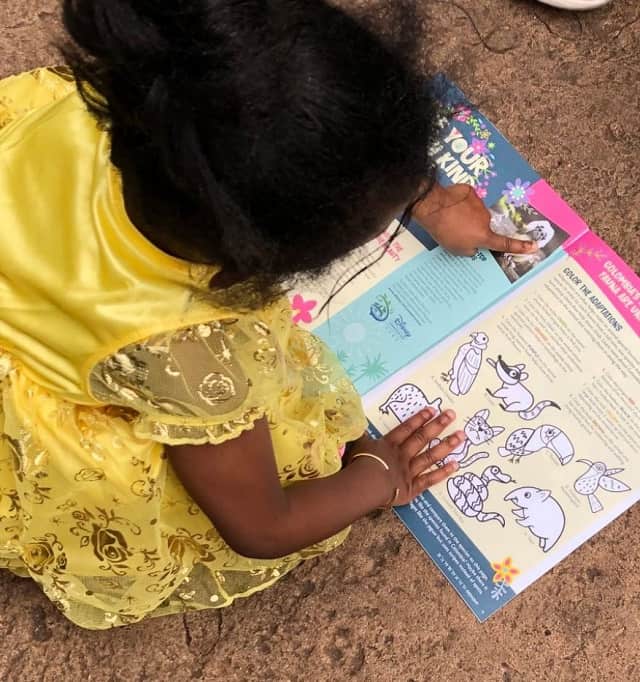 The wall looks like a gorgeous backdrop for a selfie or a family photo. If you find it, snap one to post on our Facebook page!
Additionally, guests can enjoy an Encanto activity packet featuring fun activities for the whole family. It moves beyond coloring to include small projects. Inside you will find you can create a view finder as well as a family tree.
Want More Encanto?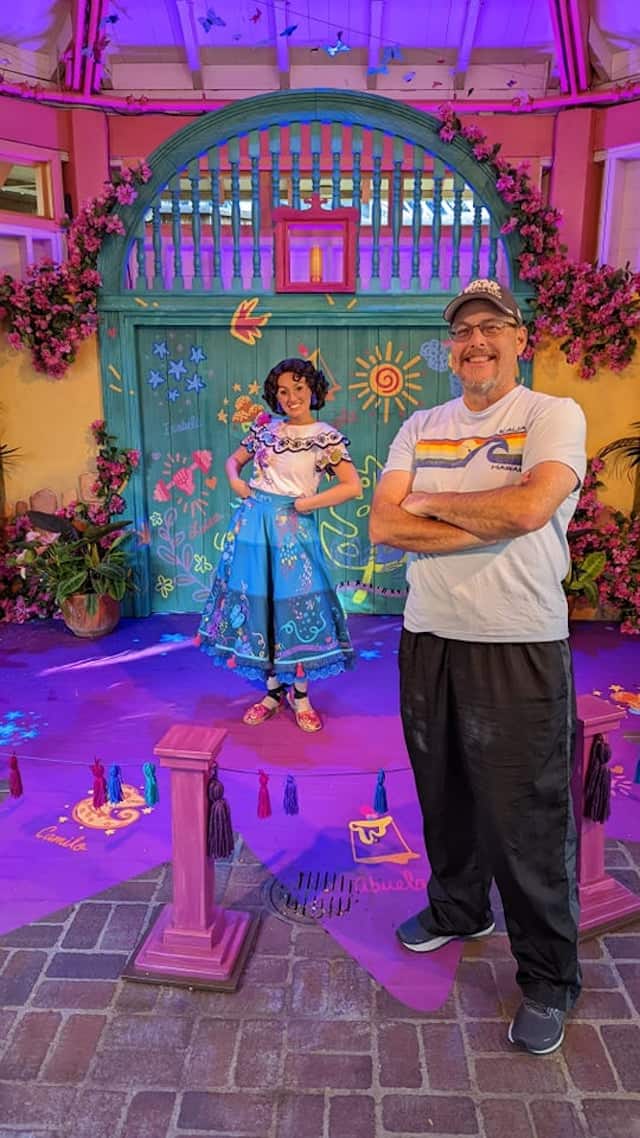 If you want more Encanto, you are in luck. For a limited time, McDonalds is handing out Encanto toys in Happy Meals.
Additionally, Disney+ will make Encanto available for streaming very soon! For all the details, click here.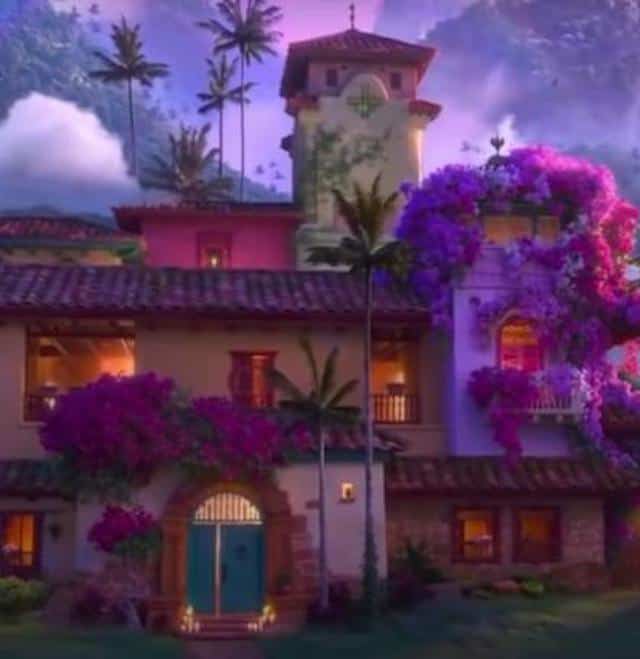 Finally, our pals on the West Coast have the opportunity to meet Maribel! She is meeting in Disneyland for a limited time. However, we are hoping her appearance becomes a regular occurrence. Click here to read more.
Are you excited to see touches of Encanto in the parks? Have you taken a selfie with the new wall? Join the conversation in the comments below and on Facebook.