McDonalds has announced new toys for its iconic Happy Meals. It you love Encanto, you will want to take a look!
Encanto!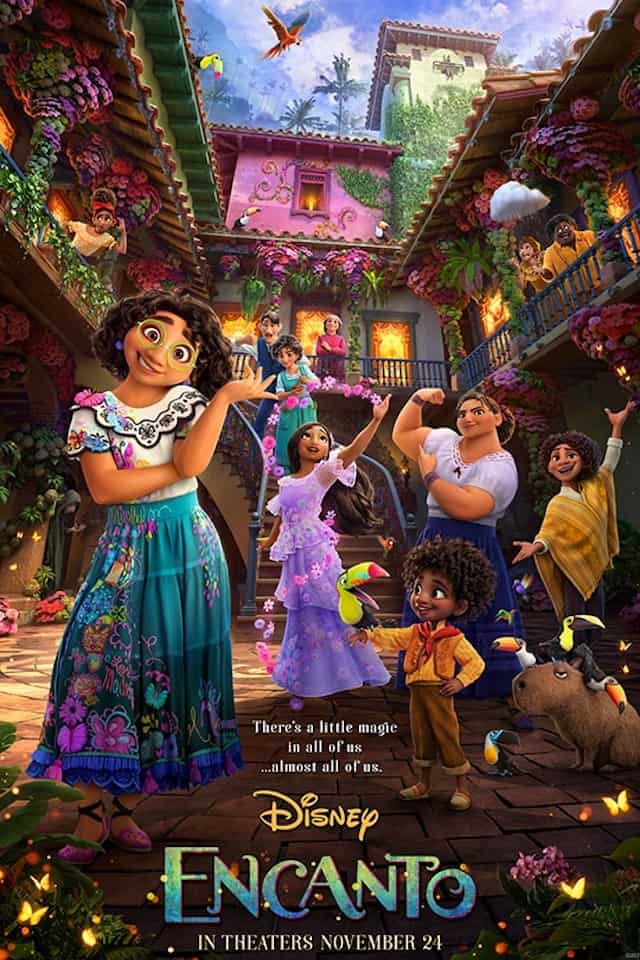 Walt Disney's Latest animated feature Encanto hit theatres in November. Fans flocked to see the gorgeous creation.
If you have not seen the film or caught the previews, Encanto introduces audiences to the Madrigal family. This magical family lives hidden in the mountains of Colombia in a delightful place called Encanto.
The magic of the Encanto blessed every child in the family with a unique gift from super strength to the power to heal, except Mirabel. However, when discovers that the magic surrounding the Encanto is in danger, Mirabel decides that she, the only ordinary Madrigal, might be her family's last hope.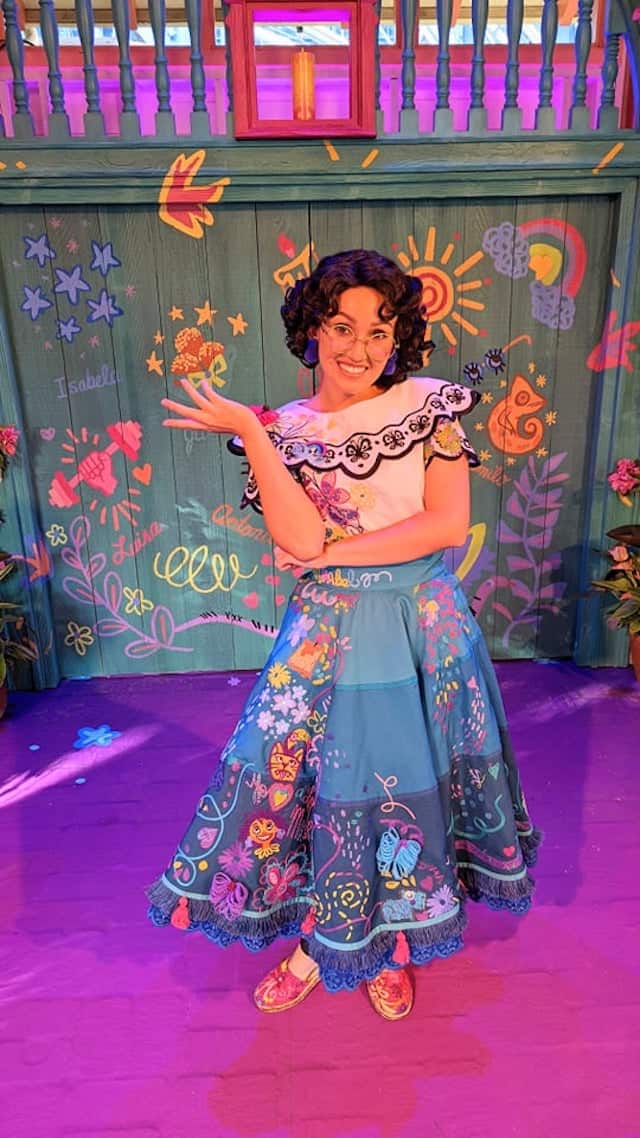 Excitingly, Encanto welcomes back the musical talents of Lin-Manuel Miranda of Hamilton and Moana fame. He created the music behind the story.
This film is also set to hit Disney+ soon! For all the details, head here.
Happy Meals!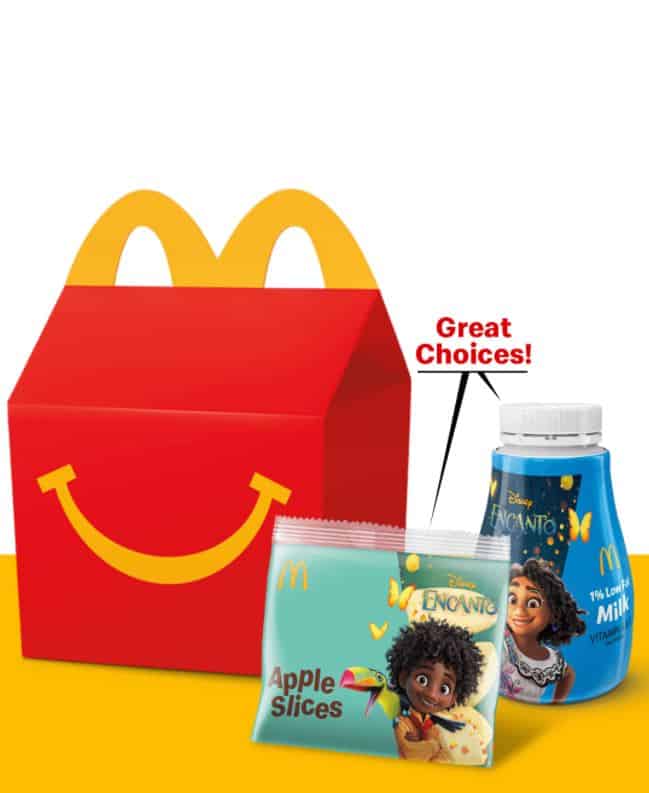 Not only has Encanto dropped into theatres, but soon it will be dropping into a fast food restaurant. McDonalds is going to offer Encanto Happy Meals!
Each Happy Meal includes an entrée with kid-sized World Famous Fries® and apple slices as well as a drink such as 1% Low Fat Milk Jug, reduced sugar* chocolate milk, DASANI® Water or Honest Kids® Appley Ever After® Organic Juice Drink (McDonalds 2021). And to sweeten it, the meals include a toy!
Encanto Toys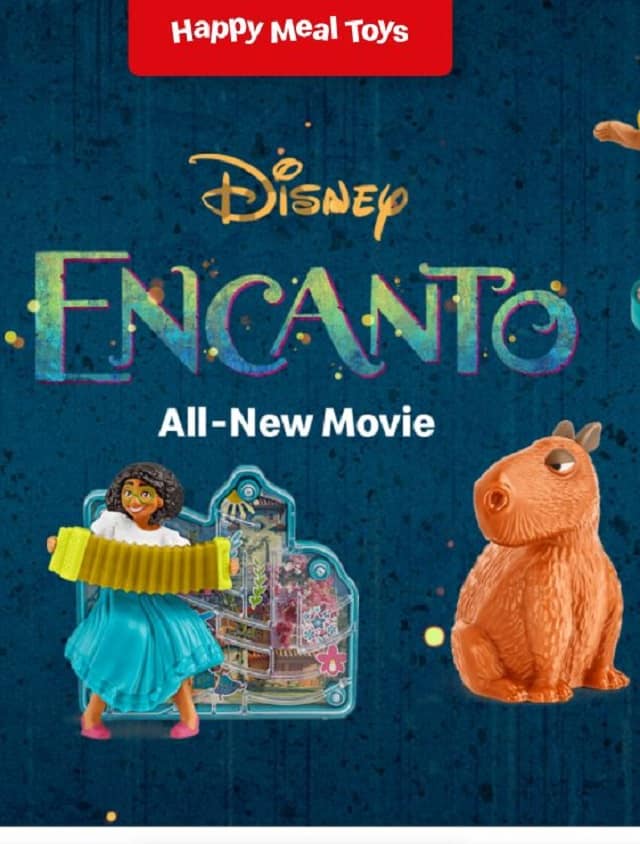 McDonalds plans to release 8 magical Encanto Toys. These special toys are available this holiday season.
You can expect an Encanto toy in your Happy Meal through December 20th or while supplies last. You can collect all 8!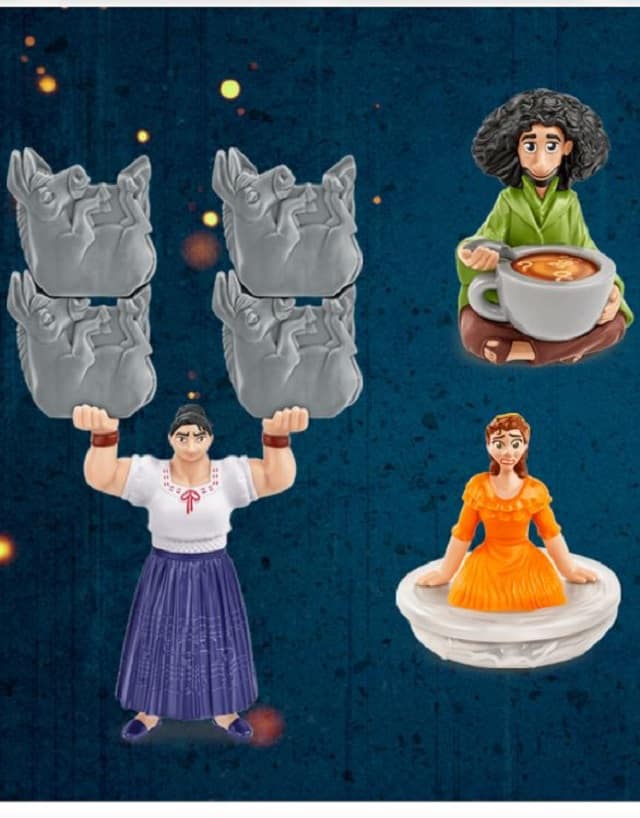 While McDonalds only includes one toy per meal, some McDonalds fans have had luck purchasing additional toys a la carte. This may or may not be an option depending on your local store, but it never hurts to ask.
The toys include a variety of beloved characters from the film! You can collect Mirabel, Isabela, Luisa, Pepa, Antonio, Camilo, Bruno, and a Capybara.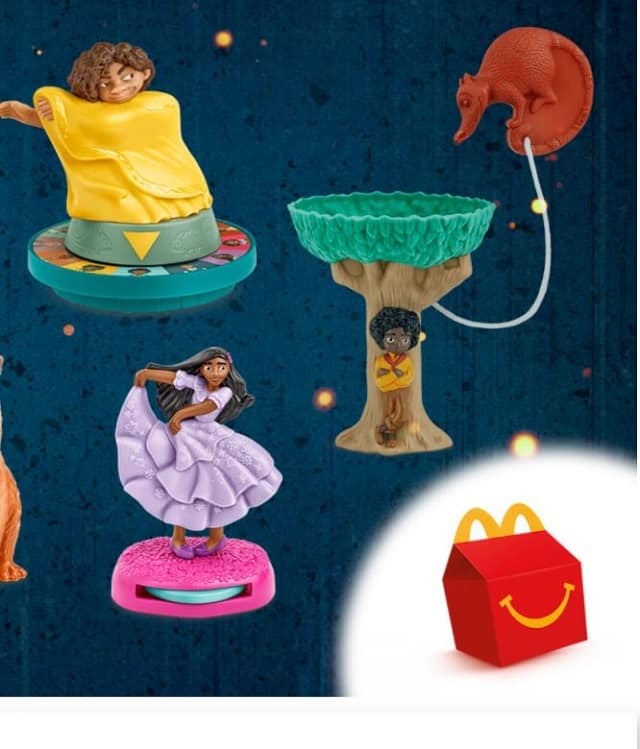 Will you be collecting these toys? Let us know in the comments below or on our Facebook page. Or, keep the conversation going and share them with us in our crew, too!