Have you ever wondered what would happen if a ride breaks down and guests evacuate? Check out details and video of this rather unusual way to evacuate a Disney Parks attraction.
Cast Members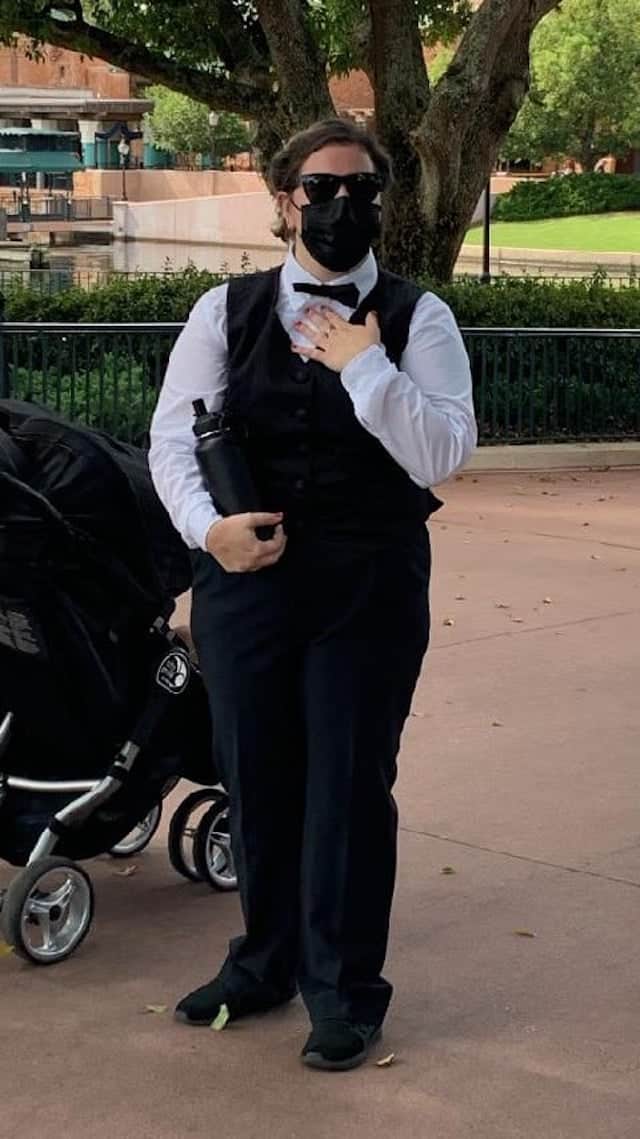 If you've seen an emergency or ride break down, it's very evident that Disney has a plan in place for just about everything. Not only that, but Cast Members move quickly to rectify any given situation. This includes both small and large issues. For example, awhile back, while visiting Epcot, another guest collapsed from the heat.
Then, at least 10 cast members went into action to assist him, while others took over their regular roles. It truly gave me a reassured feeling to know that Disney has a swift plan.
Ride Refurbishments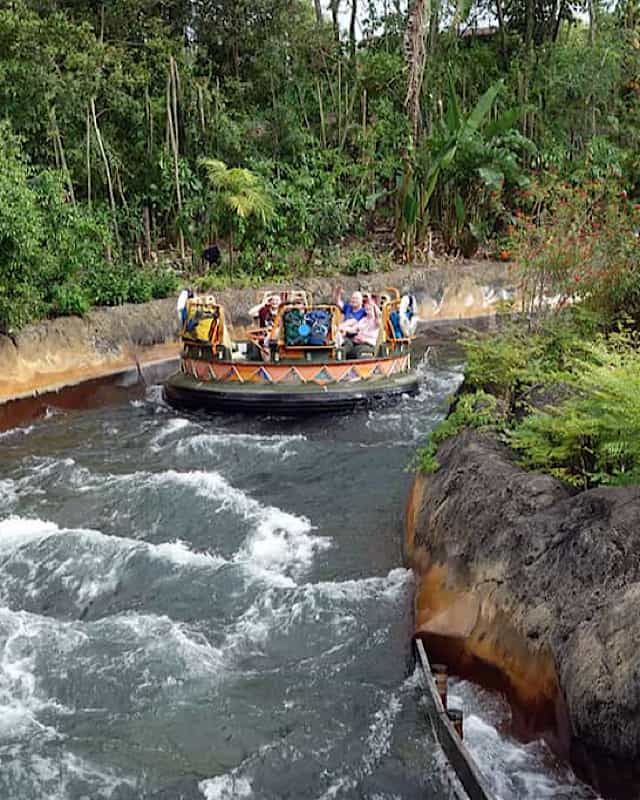 From time to time, Disney schedules refurbishments. Sometimes these refurbishments last longer than expected, as is the case with Kali River Rapids. In these refurbishments, Disney tries to avoid ride malfunctions. However, rides still break down sometimes.
Walking off the Ride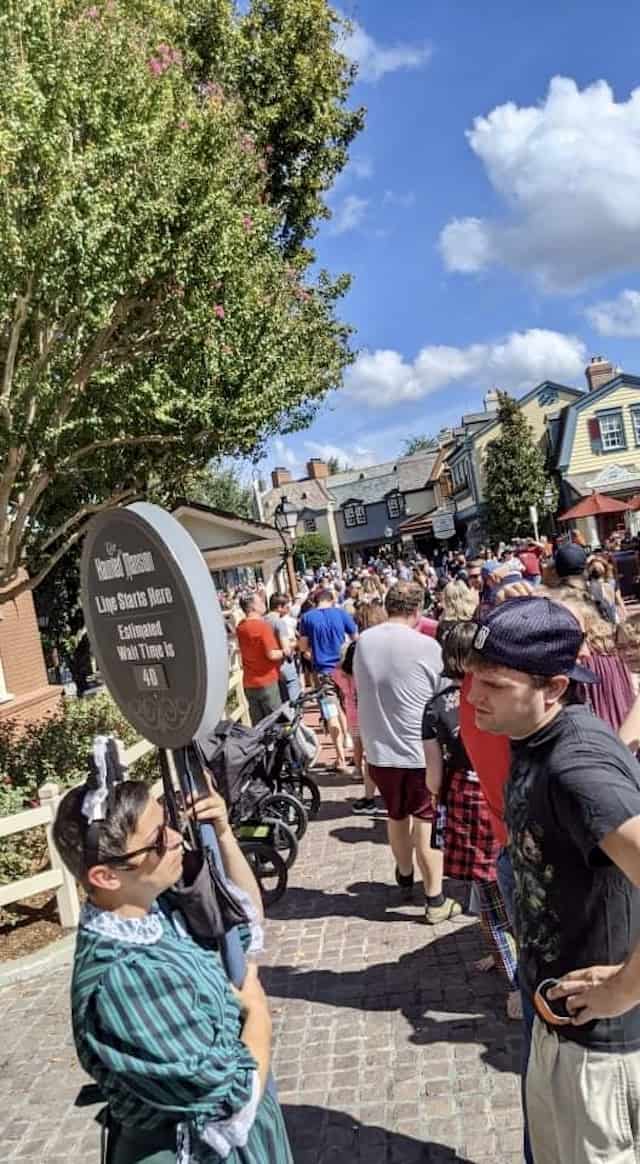 Last summer, I (Susan) was thrilled when Haunted Mansion broke down. (This was on my bucket list – lol.) The cast members graciously allowed me to take pictures. Check out all of my pictures of Haunted Mansion with the lights on HERE. At cast member's instructions, we walked out of the ride. I got to see most of the ride walking by.
Ride Evacuated for Smoke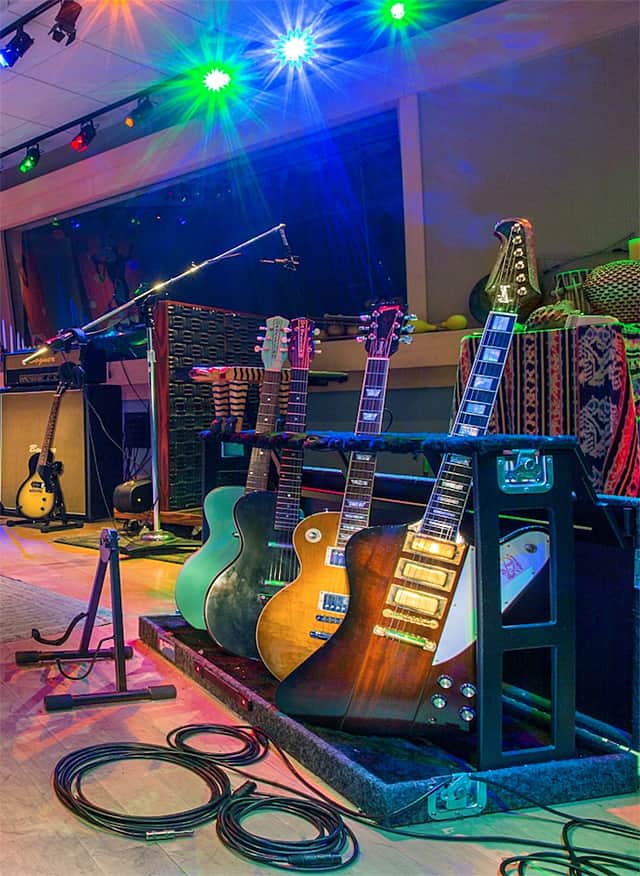 Just a few days ago, guests reported that while riding Rock 'n' Roller Coaster at Disney's Hollywood Studios, a very scary situation occurred. While riding this fan-favorite Roller Coaster, the ride stopped. Guests described hearing the announcement that they should remain seated, because the ride could start up again at any time. Guests saw smoke and possibly fire. Check out all the details on this story HERE.
The Latest Evacuation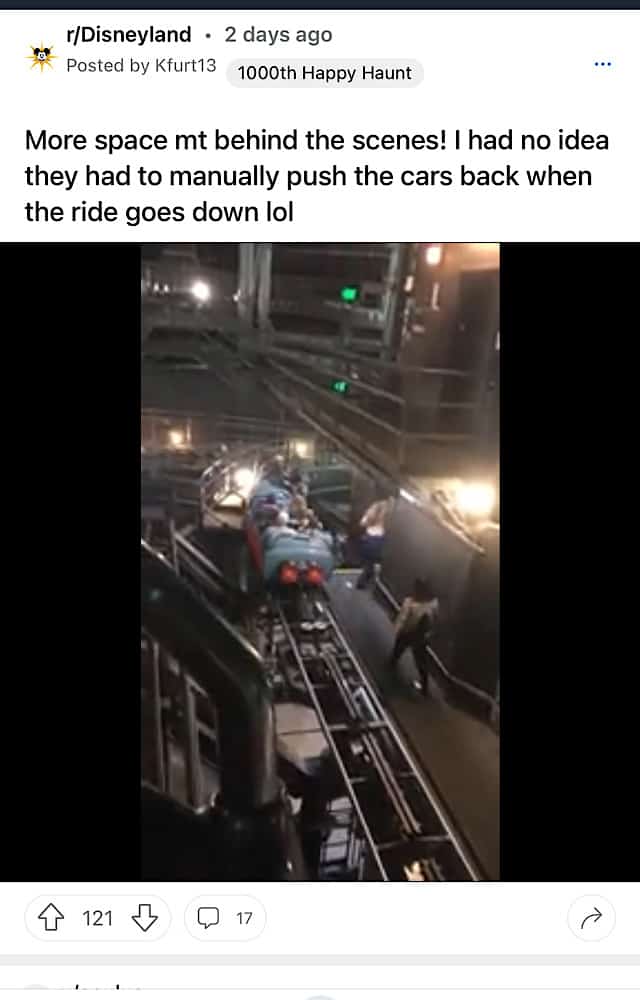 Space Mountain is a thrilling ride for guests of all ages. If you've ever seen it with the lights on, you've noticed that metal seemingly intertwines everywhere. I (Susan) was surprised how close the tracks are to one another.
Disneyland's Space Mountain experienced a recent evacuation! Not only that, but cast members had to push the ride car back to where guests unloaded.
Disneyland's Space Mountain experienced an evacuation where cast members had to push cars!
How would you feel if evacuated from a ride? Would you be excited and or a little excited? Please share your thoughts with us in the comments below, or tell us on Facebook.