Have you seen Disney's dazzling new ears? Getting them on your noggin is going to require some deep pockets.
We've got Ears, say Cheers!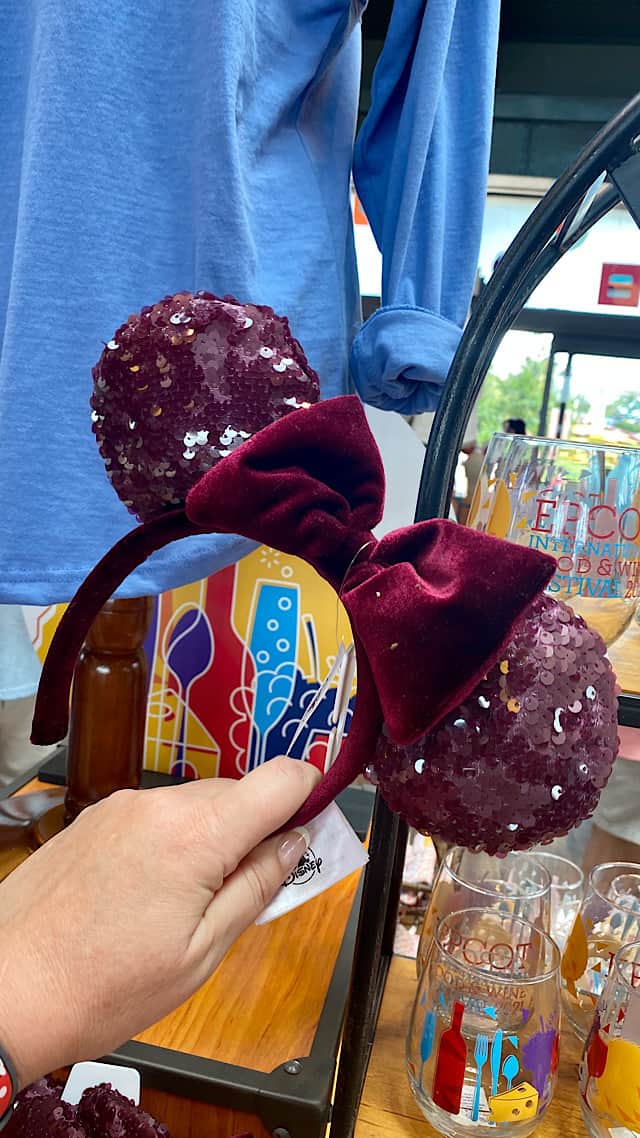 Ear headbands have become one of Disney's most popular souvenirs in recent years. In fact, it is probably impossible to set foot in a Disney park without seeing a rainbow of designs featuring a range of attractions and Disney IP.
Some people are sEARious collectors and own more than they could fit into a suitcase. Others are more casual wearers who keep a pair or two on hand for some fun on park days.
Golden Anniversary Loungefly Ears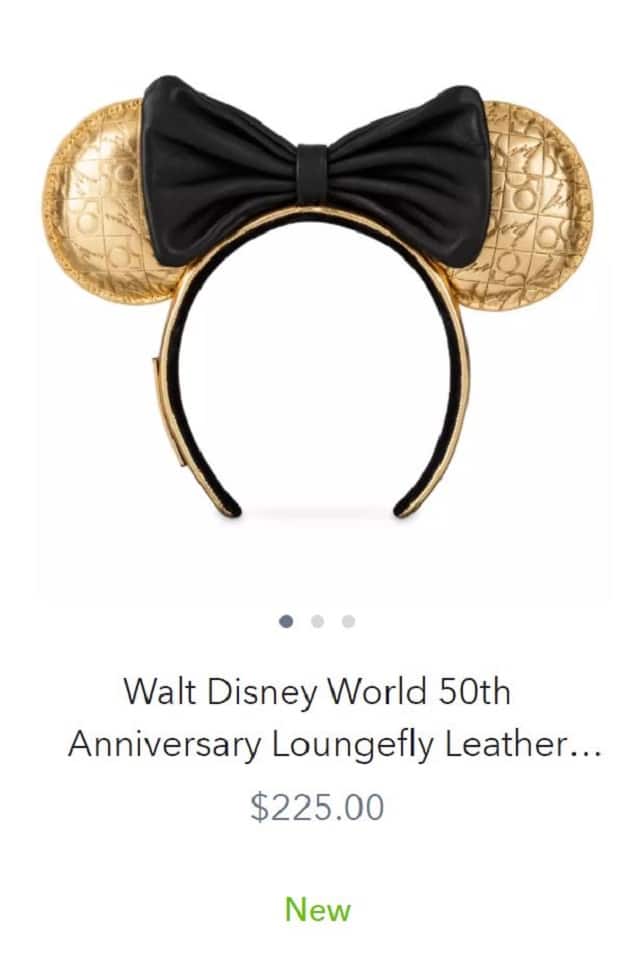 Recently, Disney dropped some new ears onto the site! They are all golden in celebration of Walt Disney World's 50th anniversary, which traditionally is the golden anniversary.
The ears are fancy, and it is reflected in their pricing. First up is a pair of Loungefly golden leather ears.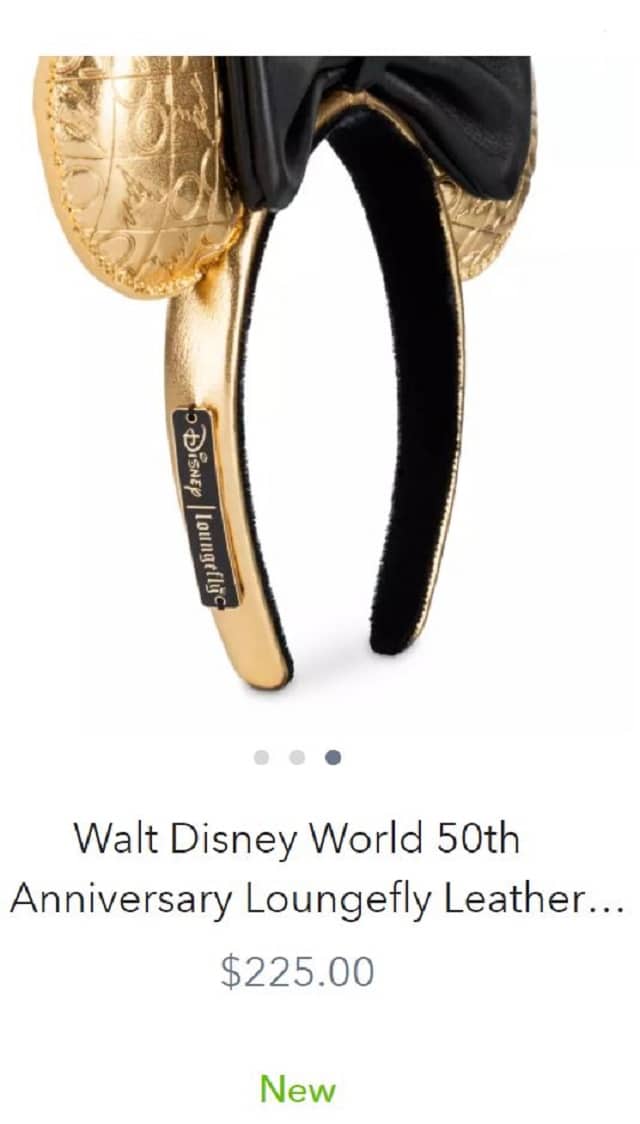 The padded gold leather ears feature an embossed 50th Anniversary pattern. The look is tied together visually with a black leather bow.
This pretty headband comes with a price tag of $225, which seems reasonable compared to the other new offerings.
Bejeweled Ears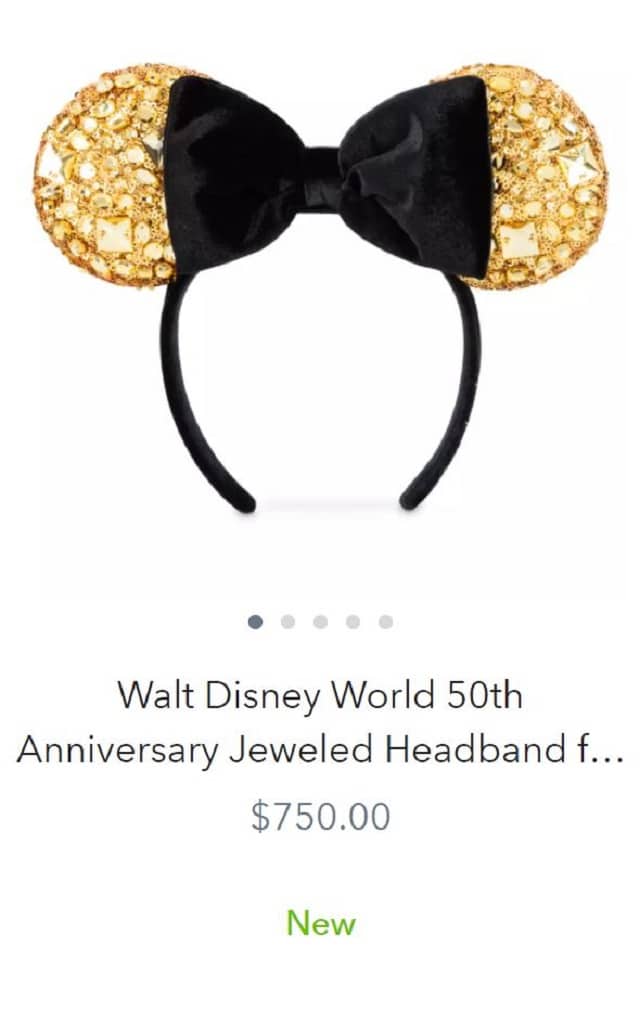 Next up is the Walt Disney World 50th Anniversary Jeweled Headband. They are described being golden sequined ears encrusted with dazzling rhinestones.
A black bow completes the look. But, that's not all!
These limited edition ears are presented in an elegant black, velvet-lined display case. They also include a certificate of verification.
They come at a price of $750. If you buy these beauties, please remember to tuck them away when you hop aboard the thrill rides.
That's Some sEARious Cash
The most expensive pair of all is the Walt Disney World 50th Anniversary Jeweled Ear Hat. Reminiscent of classic Mickey ears, this hat mixes vintage with new and now.
It is lovely to behold; however, owning it may give you mixed emotions. It comes at a cost of $1000!
What does $1000 get you in terms of ears you may ask? The golden hat is encrusted allover with rhinestones and sequins!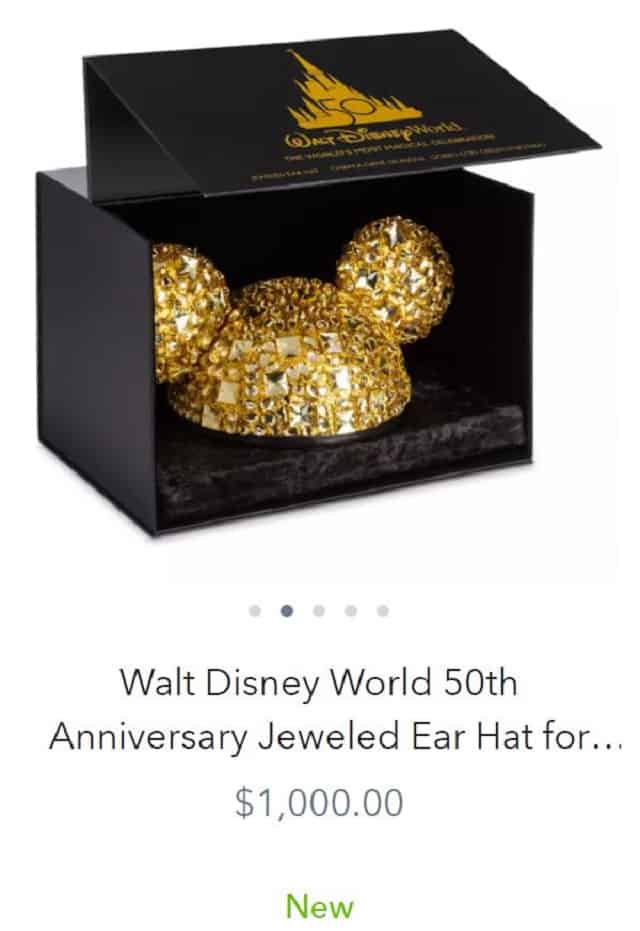 Additionally, it comes in an elegant black, velvet-lined display case to store it in. It also includes a certificate of verification.
I know I could never personally indulge in that kind of a purchase. However, I am sure there is a target audience for these.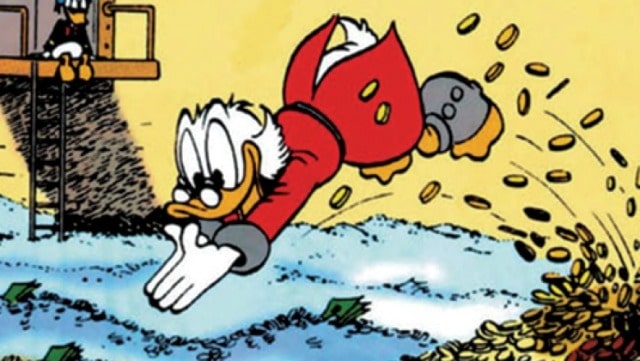 Maybe we will see some high profile Disney fans hitting the parks in them! Perhaps they will pop up in Club 33.
Want More Luxury Disney?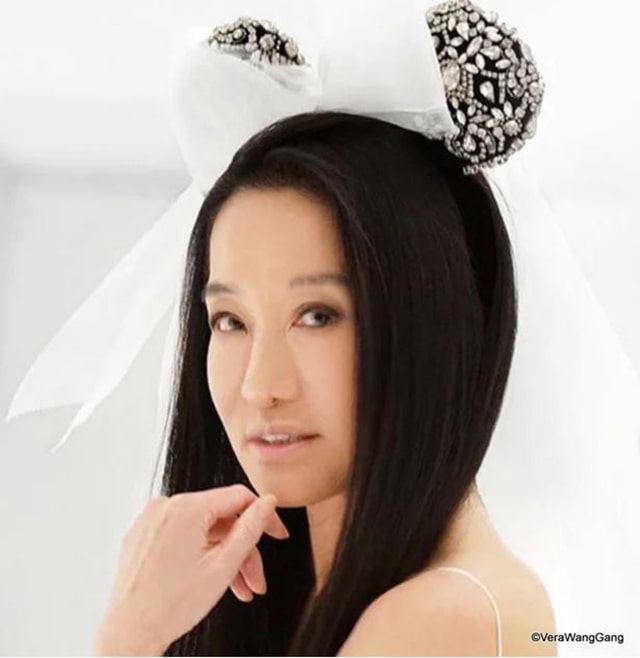 These aren't the only high end ears we have seen lately. A Vera Wang collab recently dropped. You can read about them here.
You can also read about one of Disney's most expensive meals! Head right over here to see it.
Would you spend $1000 for ears? Let us know in the comments below or join the conversation on our Facebook page.