Epcot recently opened a new lounge in the World Showcase to provide some quiet respite for Guests. However, this limited time lounge won't stick around forever! I have provided photos and details about all the great offerings this lounge offers – including free food and beverages!
Florida Blue Lounge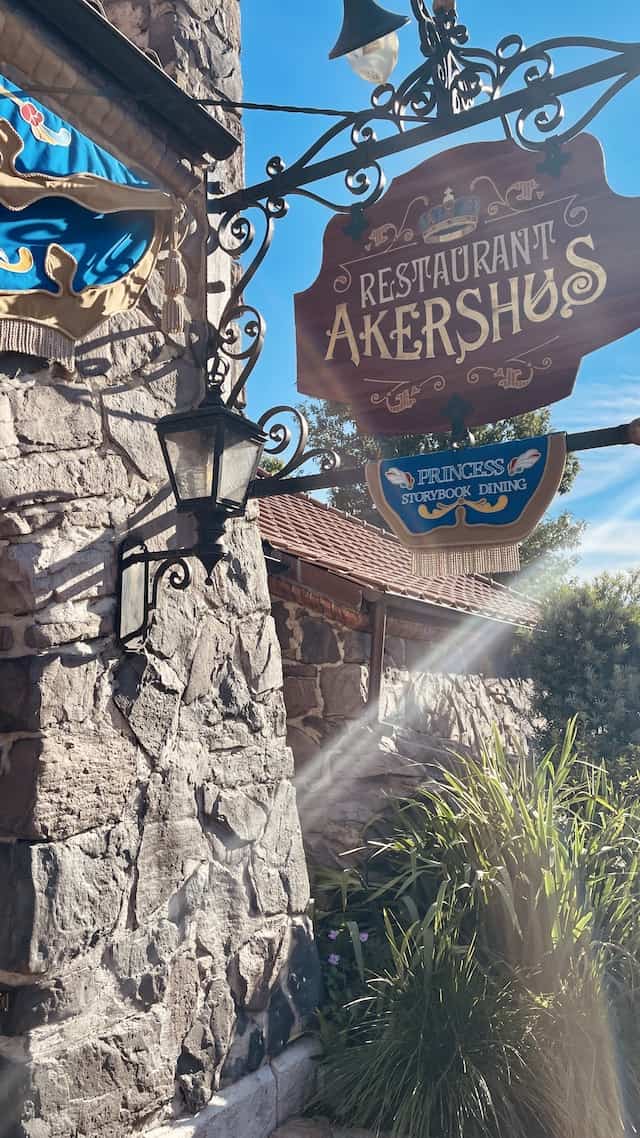 While Akershus dining is currently unavailable, Disney is utilizing the building for other purposes: a quiet lounge Guests can use to escape the hustle and bustle of Epcot. Located in the Norway Pavilion of the World Showcase, the Florida Blue Lounge has temporarily taken over the area.
Florida Blue healthcare members and employees can visit Akershus, enjoy a complimentary snack and beverage, and cool off in the air conditioning. The lounge is open daily from 12 pm to 6 pm until November 20.
Florida Blue is sponsoring the 2021 Epcot Food and Wine Festival, so this is an extra special treat for those who work for the company and do so much for the community.
Passes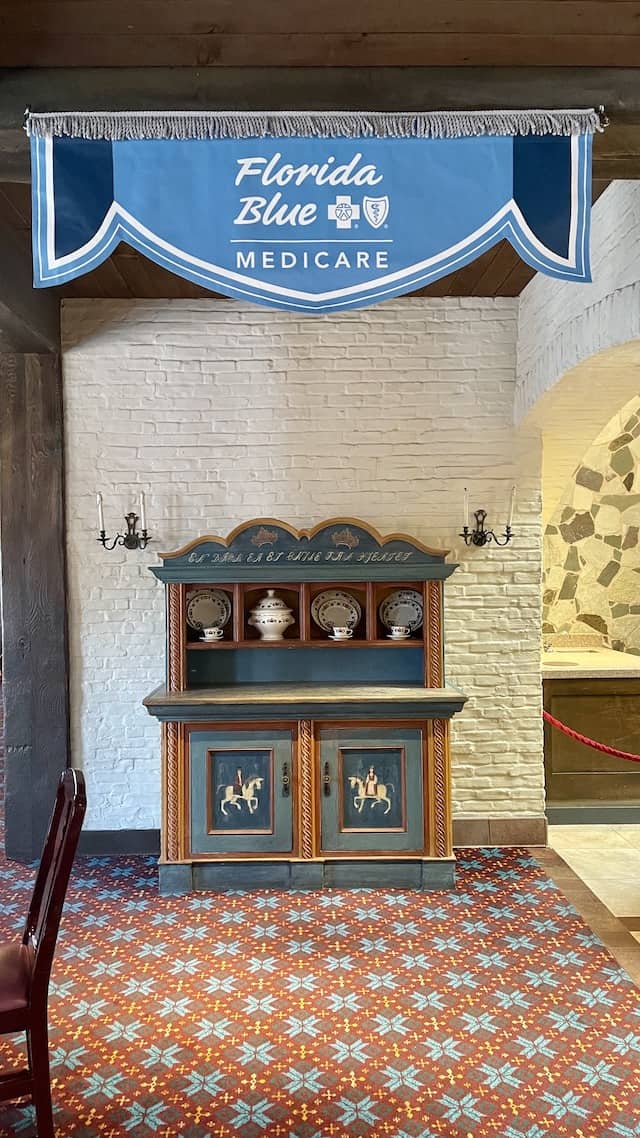 Passes are required in order to enter the Lounge. There will be Cast Members outside Akershus checking to ensure you have a pass. Be sure to follow these steps to get one!
Florida Blue members can get their pass HERE. Not a Florida Blue healthcare member or employee? Do not fret! Pretty much anyone can obtain a pass. Just use the link to register. You must have valid ticket admission and park pass in order to enter the lounge.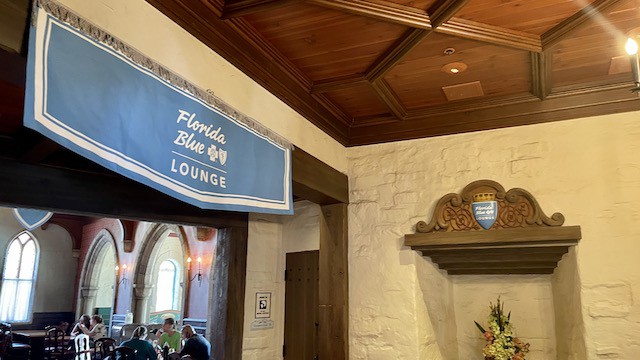 It looks like the website most recently updated to require a bit more work to obtain a pass. I (Monica) most recently used the Lounge during the weekends of September 25 and October 2 and did not need to provide any contact info or reserve my date. However, now it is asking me to provide my contact information and choose my date and time to enter.
This is a small step to take to enjoy this free lounge – definitely worth it! I assume this process was changed because word was getting out and the lounge was becoming more crowded.
I expect if the Lounge were to ever "sell out," it would be during the weekend when more locals come to Epcot to enjoy the festival.
Check in and Seating Processes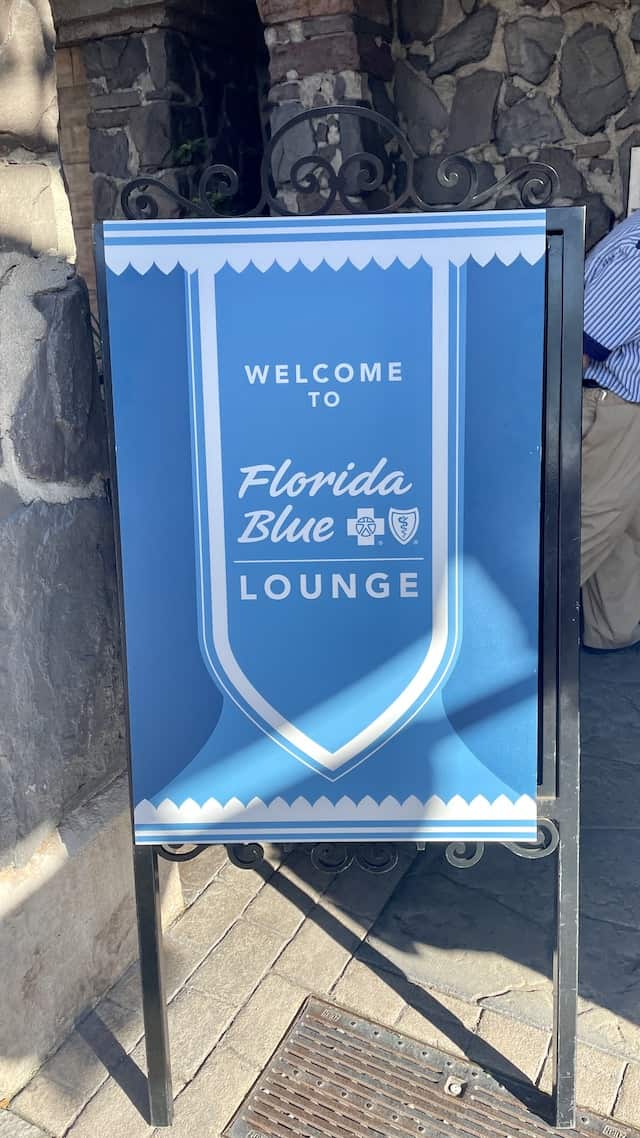 As mentioned above, the Florida Blue Lounge is located in the Norway Pavilion of the World Showcase. The area is a bit congested because the standby line and alternative access entry for Frozen ever After cross in front of the entrance to Akershus.
All you have to do is approach the stand and show the Cast Member your pass. I showed a screenshot of the pass before it required me to sign up and reserve a time, so the process could be a bit different now.
You will be directed inside and told to find a place to sit. There are no Cast Members seating Guests at specific tables, so you are free to move around and find a nice quiet spot to sit.
Food and Beverage Offerings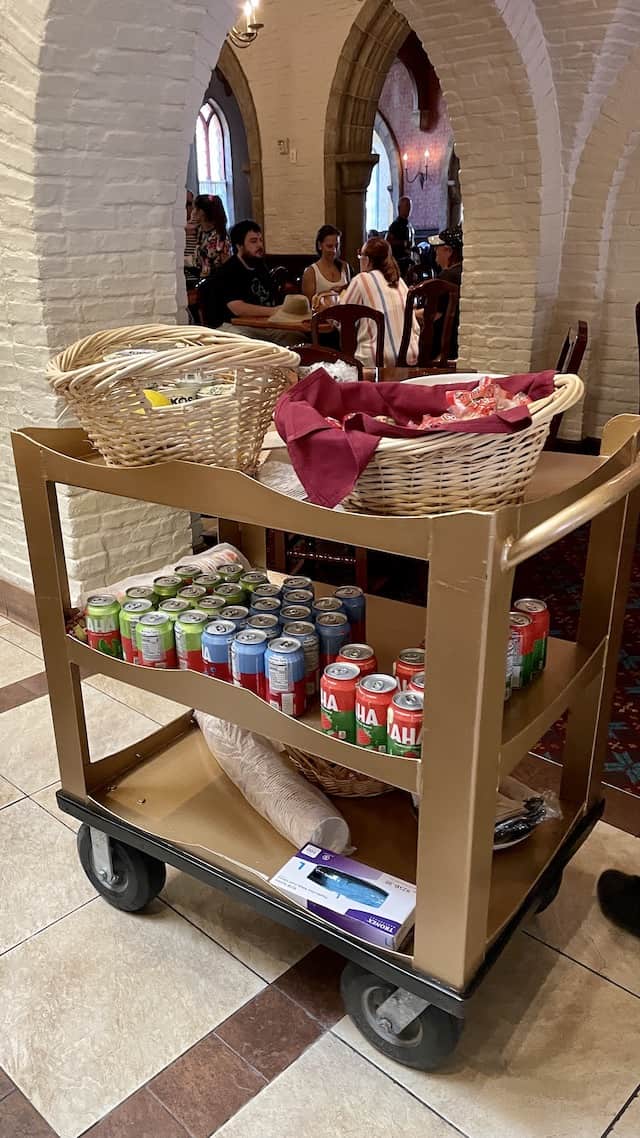 Shortly after being seated, a Cast Member will come around with various food and beverage offerings on a cart. I was presented with various fresh fruits including apples and oranges, greek yogurt, and Babybel cheese. With an emphasis on health, you will not find any junk food at this lounge.
There were three different types of AHA sparkling water: cucumber, watermelon, and blueberry pomegranate. I was told that it was limited to one of the same item per Guest. However, you could take as many different items as you wanted. Additionally, they will not come back around to your table to offer you more food or drinks. Take what you will consume, but don't go crazy.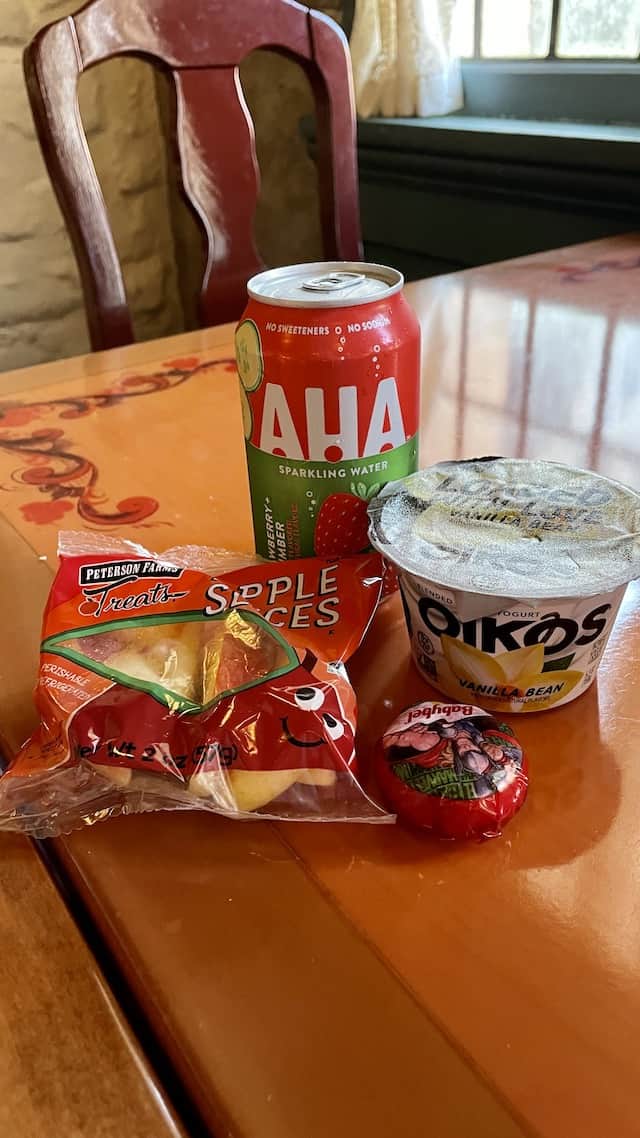 My party also brought outside food and beverages inside from other dining locations in the World Showcase so this is an option as well if you are not interested in the free options.
There is the Kringla Bakeri og Kafe, which serves traditional Norwegian specialties like kringla sweet pretzels, sweet lefse flatbread or the famous school bread. Then, enjoy Viking adult coffee!
Nearby you have a few options in the Mexico and China Pavilions like La Cantina de San Angel and Lotus Blossom Cafe. It would be easy to grab a few things from any quick-service location or festival booth.
Water Station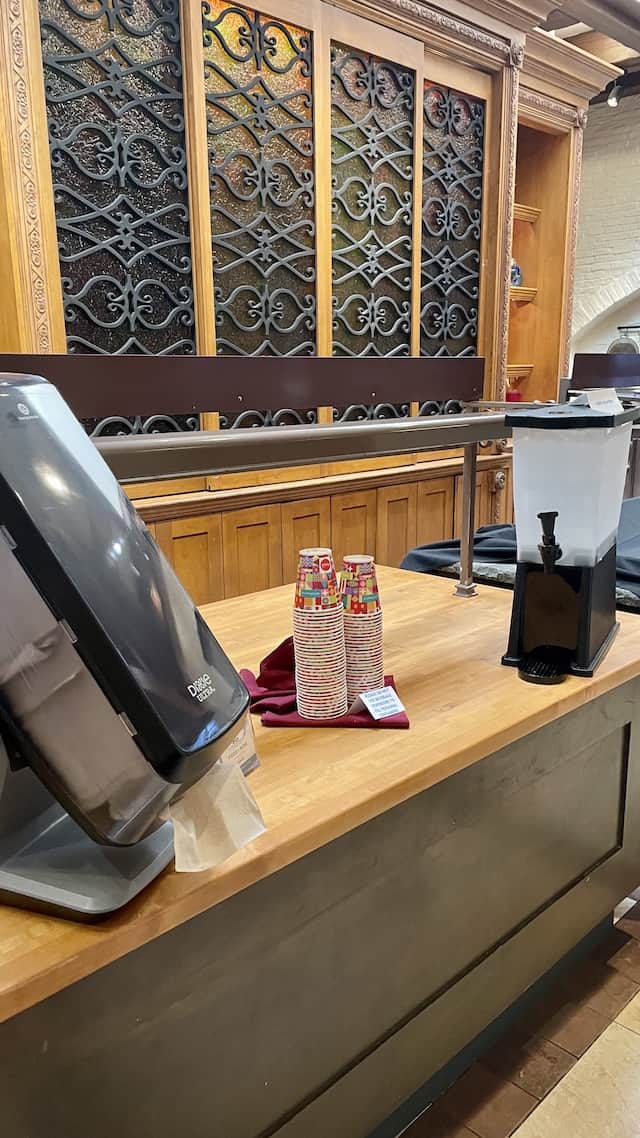 If flavored sparkling water is not your thing, there is a self-serve water station where the buffet area used to be. There are plenty of small cups and giant pitchers. There are also some festival passports to help you plan out your time partaking in the festival offerings.
I found this especially helpful because none of my children cared for the sparkling water. Plus, we focus on hydration when visiting during the hot months (so all of the months), and the water station was a nice offering.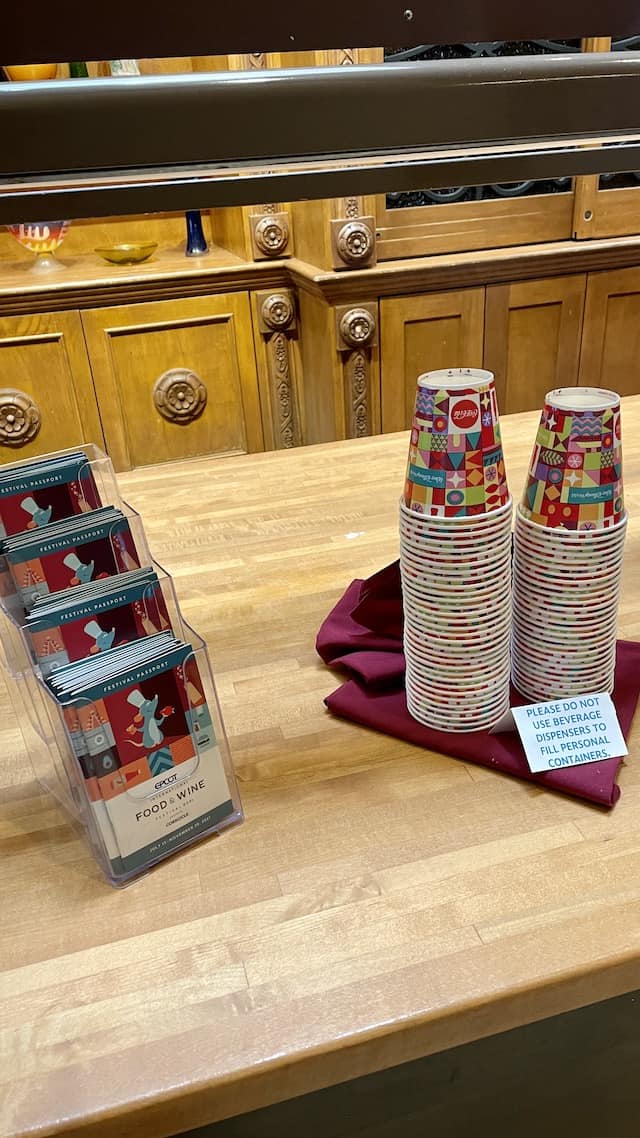 Do note, however, that during busy times, there are not enough Cast Members to hand out food and beverages AND keep those pitchers filled. I had to wait several minutes for the Cast Members to take the pitchers away, refill them, and bring them back. I'm not complaining, but I am just letting you know you may be waiting a bit longer during heavier times.
Atmosphere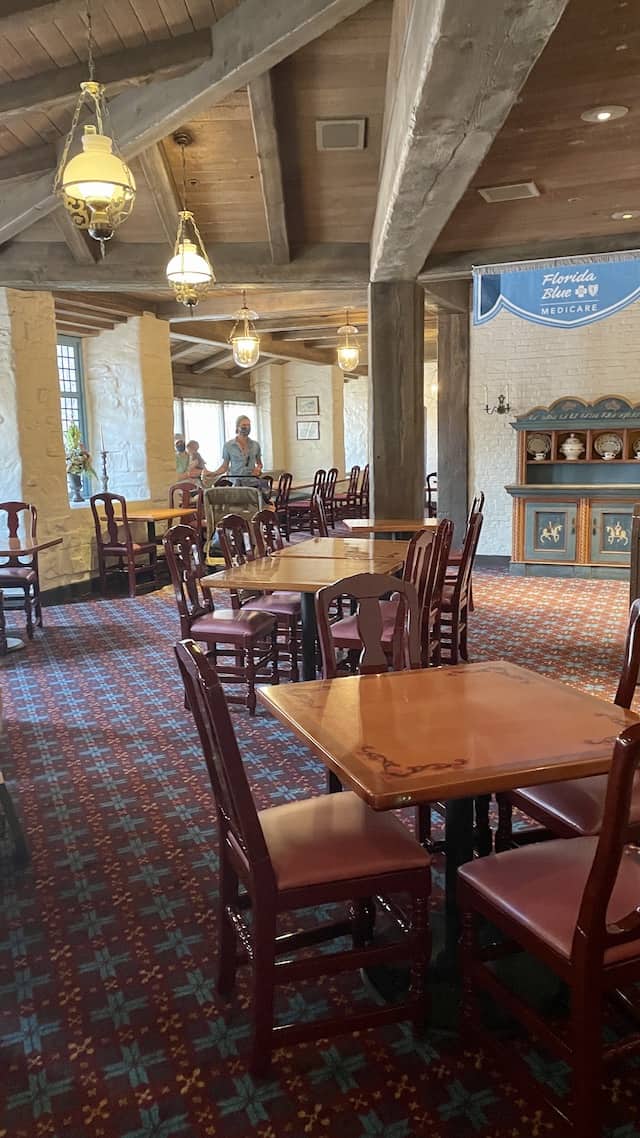 The atmosphere in the Florida Blue Lounge is truly relaxing. When I visited, we had plenty of space around us to stretch out and not worry about bumping into others. There was even room for the double stroller! Everyone visiting seems to value privacy so unless it's very crowded, you can expect that there won't be many people seated around you. This is also good news for those of you who are worried about indoor dining during covid times.
The lighting is dim, it's air conditioned, there is a clean bathroom nearby, and there are free food and drink offerings. What more could you want? In a time when nothing seems free at Disney World, I really appreciated Florida Blue sponsoring this lounge.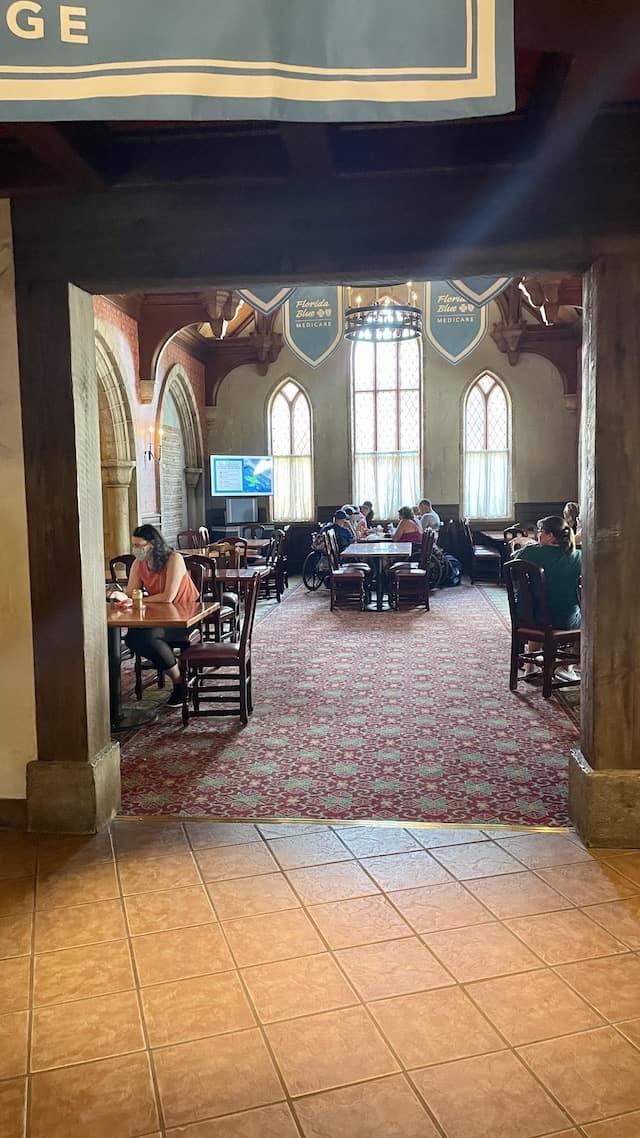 I also enjoyed going inside Akershus because I have never been in before! We are still a ways off from character dining returning, so this was a nice treat to check out a place I had never seen before.
It was enjoyable to take a break from the heat and people in the World Showcase, cool off, and enjoy some light refreshments before heading to our next destination.
Have you visited the Florida Blue Lounge yet? Will you do so before it closes on November 20? Join the conversation in the comments below or on Facebook.