Calling all horse fans. Disney has some beautiful new horses for you to meet!
Horses in the Parks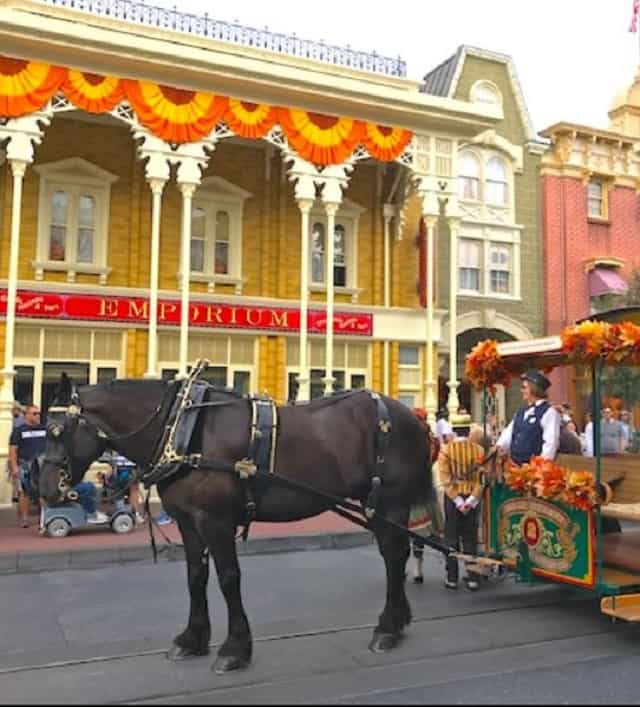 Is there anything like stepping onto Main Street and taking in the sights, sounds, and smells as you make your way towards the castle? The smell of treats cooking and the sight of balloons floating engage the senses.
I (KatieP) don't know about you, but my ears delight in the loop music accompanied by the sound of beating of hooves on Main Street. Since 1955, Disneyland has had delightful horse drawn trolleys to carry guests up and down Main Street.
Coming soon to Disneyland!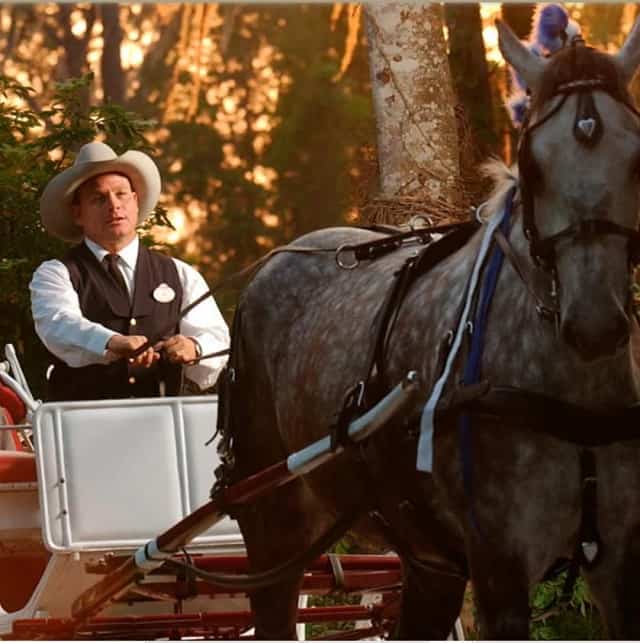 If you have a chance to visit Disneyland, you may be lucky enough to meet Disney's newest equine beauties in person. Disneyland has five new Cast Members joining the team.
These lovely horses will reside at Disney's Circle D Ranch while they train to work in the parks someday. You can meet them all right here!
Dublin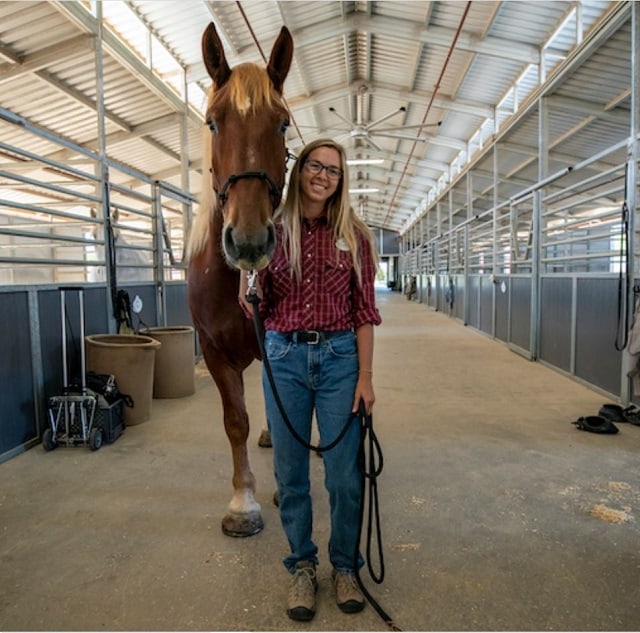 Dublin is a gorgeous Belgian and Percheron cross. I just love his chestnut coat and flaxen mane and tail.
He comes to Circle D from Onterio, California. Part of the reason he was selected was for his affectionate nature.
Champ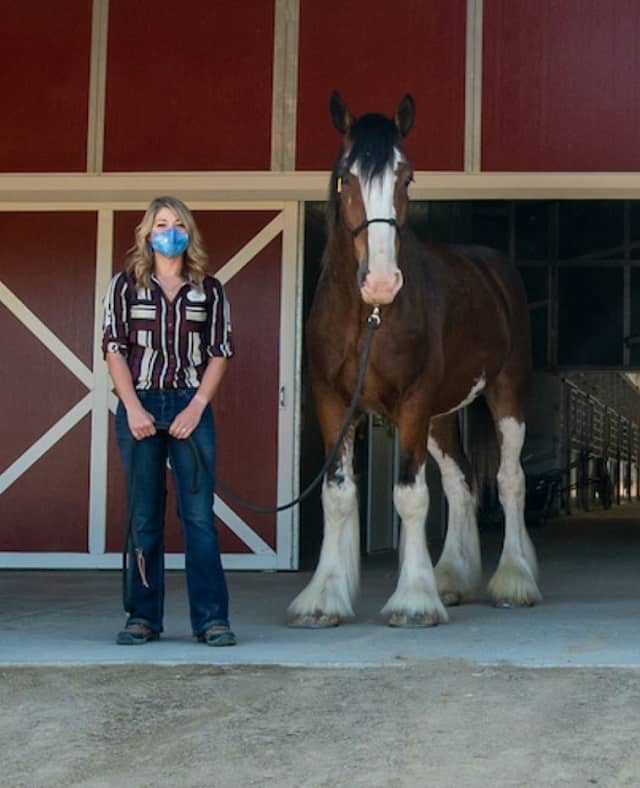 Next, we have Champ. He is a five-year-old Clydesdale from Montana.
As it turns out, Busch Gardens isn't the only theme park with Clydesdales. Disney has a pair, too!
Chip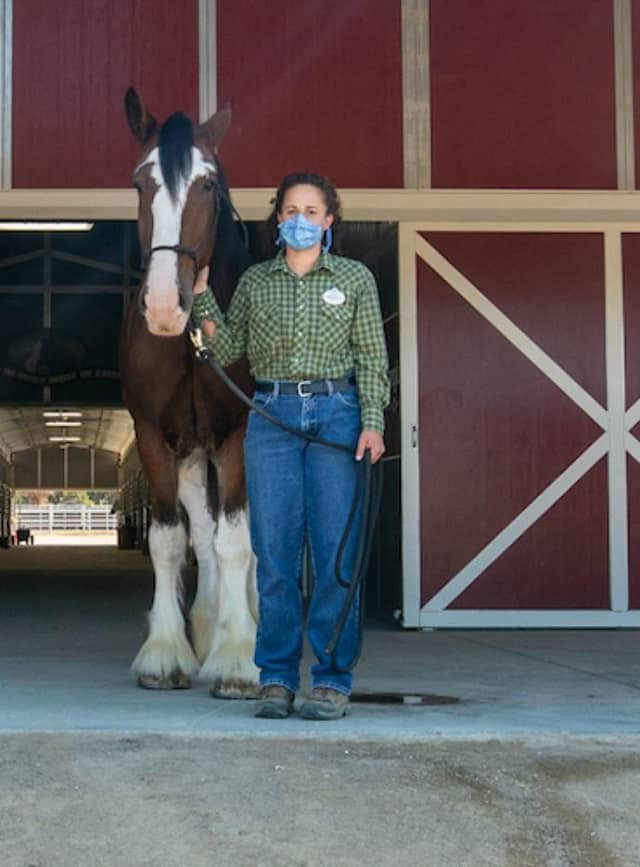 Chip is Champ's half brother. They look strikingly similar down to their markings.
In fact, the look so similar, that the best way to tell them apart is their feet. According to cast members, Chip has some black feathers mixed in with the white feathers on his front right foot.
Lily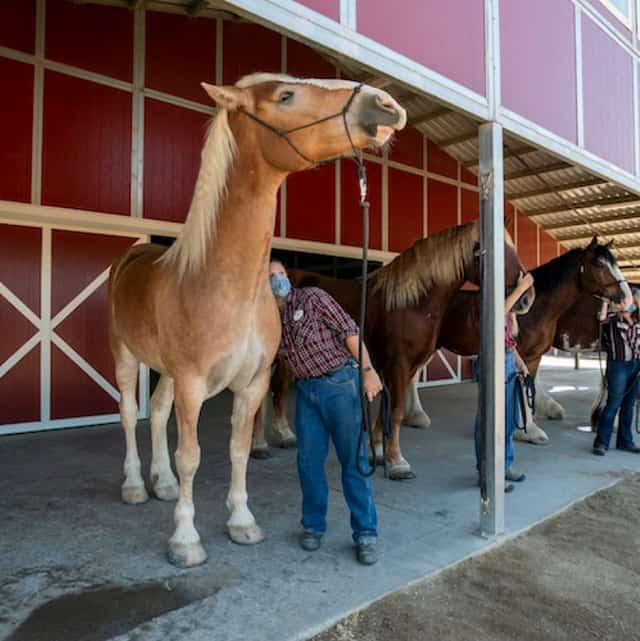 Lily feels like quite an appropriate name for a Disney Equine Cast Member. Don't you agree?
Lily is five years old, and she comes from Ohio. Her handlers say she loves to soak up the spotlight, making her a perfect choice for the team.
Pumpkin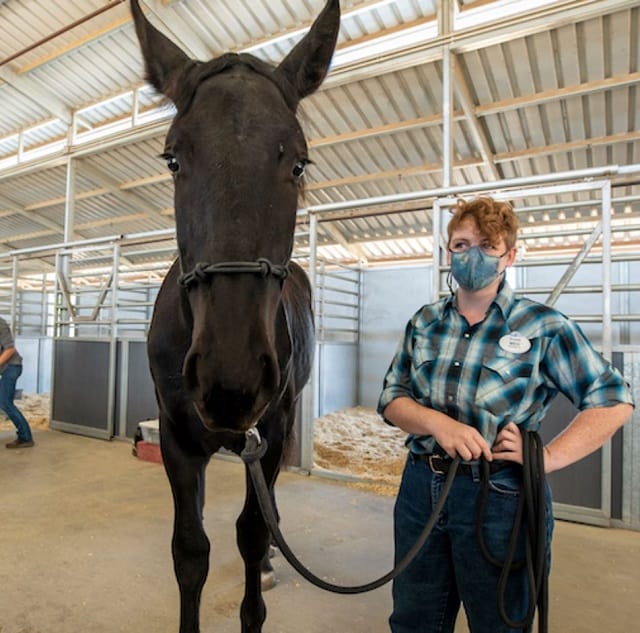 I am hoping that someday I will go to a Disneyland Halloween celebration. And while I am there, I hope I meet Pumpkin. That would just be too perfect.
Pumpkin is Percheron from Tehachapi, California. She is only 1 and a half years old and still a bit of a youngster as it pertains to equine age.
The Job Ahead of Them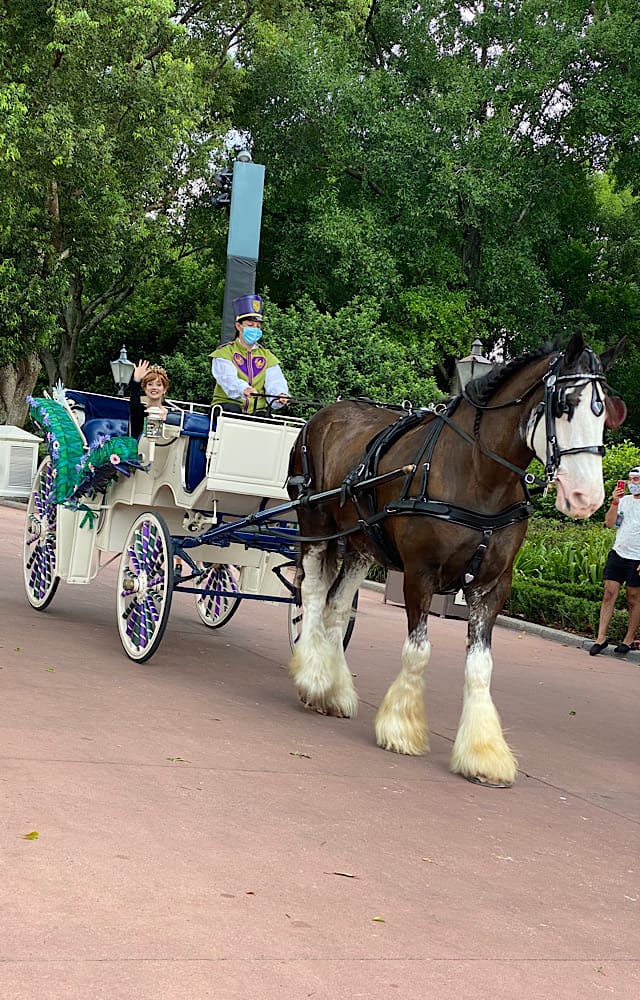 These horses will eventually become part of the Equestrian Cast. They will train until they are ready to pull Disney Land's trolley down Main Street.
The trolley holds up to 24 guests. The horses are strong enough to pull it down the 2/3 a mile stretch.
Have you ever wondered what a work week for a Disney horse looks like? Each horse works 3 hours a day up to 3 days a week before heading out to the pasture.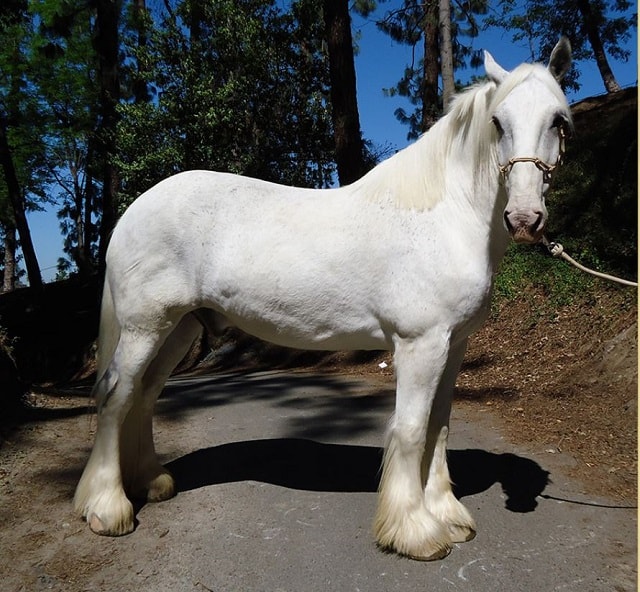 Don't worry. If it is dark or if it is too hot, the trolleys do not run. Disney wants to be sure these are the Happiest Horses on Earth, after all.
According to Disney Parks Blog, there is no specific timeline for these horses to be in the parks. They will train for approximately 6 months to a year until they develop the trust, strength, and responsiveness to commands required for the job.
Do you get excited for new animals in Walt Disney World? Join the conversation in the comments below and on Facebook.
Are you planning a vacation? Reach out to our trusted travel agency sponsor Authorized Disney Vacation Planner
Mouse Class Travel
!