Who is excited for all of the new restaurants coming to Disney World in just weeks? If you're gearing up to try Steakhouse 71, you'll want to have a look at the pricing details for the new restaurant.
Steakhouse 71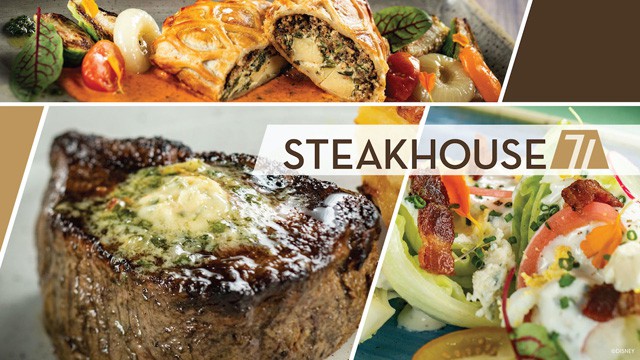 Disney is cooking up new experiences for "the world's most magical celebration!"
A brand new restaurant is coming to Disney's Contemporary Resort in honor of this magical milestone, and we are here for it!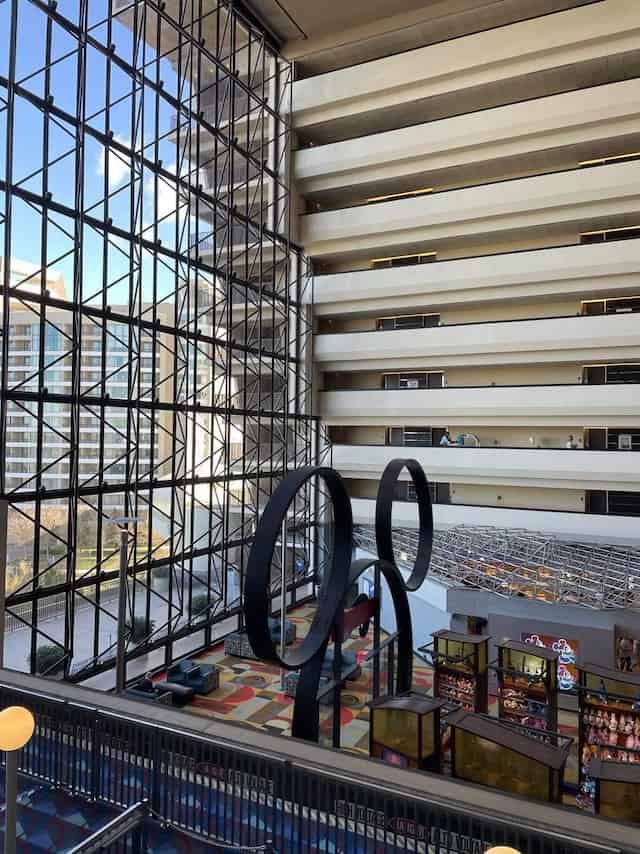 Steakhouse 71 will be a "casual dining concept." The new restaurant takes its name from Disney's Contemporary Resort's opening year-you guessed it, 1971!
Steakhouse 71 will open on October 1, the 50th anniversary of Walt Disney World!
Menu and pricing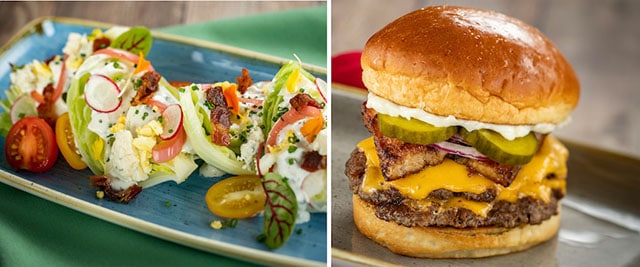 The chefs here created a terrific dinner menu with all the hallmarks of a family-friendly steakhouse, and offerings at breakfast and lunch are unique and delicious.
They even give a nod to Walt Disney with contemporary spins on some of his favorite foods.
Breakfast
Breakfast starts with some delicious appetizers which range from $7 to $10 each. There are also some outstanding entree options available for Guests, ranging from $10 for Avocado Toast, all the way through $21 for the Steak and Eggs.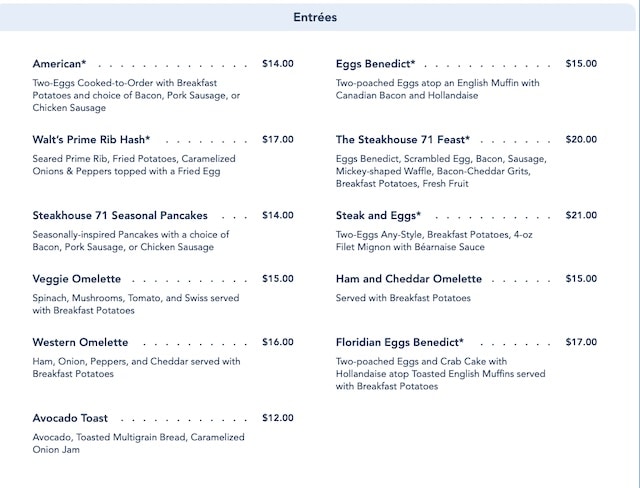 For an additional $5, you can add extra sides to your meal! They have more potatoes, bacon, sausage, or grits available to add.
There are even some delightful nonalcoholic drinks and "wake up calls" that range from $7 to $19!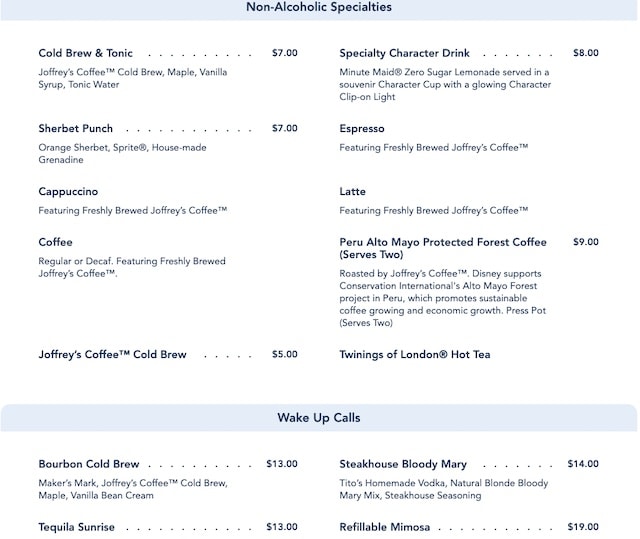 Lunch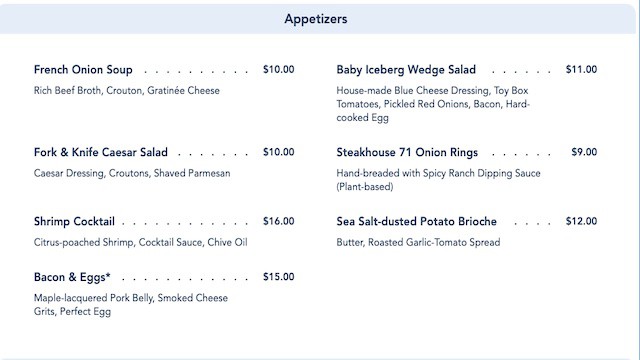 Lunch is available for a mid-day treat as well! Appetizers, including French Onion Soup and Bacon & Eggs range from $9 to $16.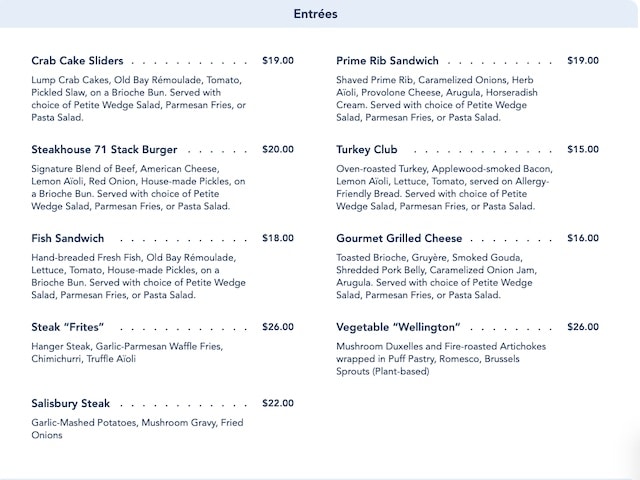 Entree pricing is similar to breakfast, with pricing ranging from $16 to $26. You can try the Steakhouse 71 Stack Burger, Turkey Club, or even the Gourmet Grilled Cheese!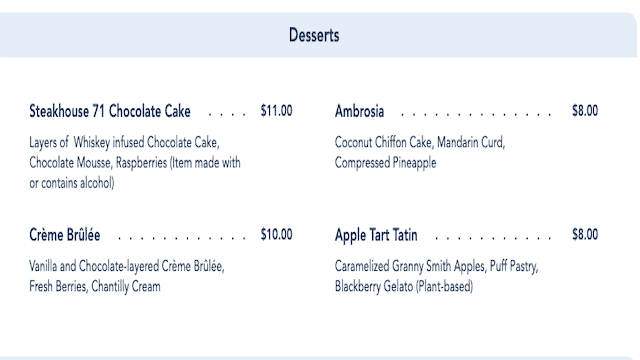 And what's a meal without desserts? I can't wait to try the Steakhouse 71 Chocolate Cake myself! Desserts range from $8 to $11.
There are also several alcoholic and nonalcoholic drinks to choose from.
Dinner
Steakhouse 71 offers the exact same appetizers for lunch and dinner, much to our delight! We can't wait to try the Steakhouse 71 Onion Rings!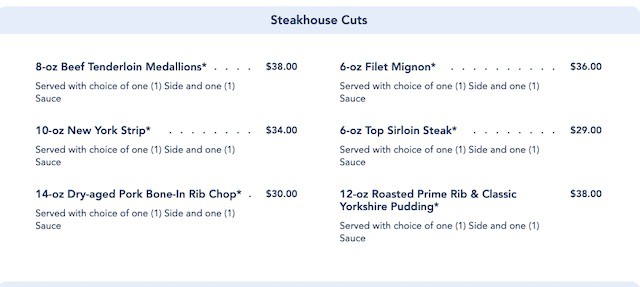 Dinner's Steakhouse Cuts sound delicious, and will range from $29 for the 6 oz Top Sirloin Steak to $38 for the 8 oz Beef Tenderloin Medallions or 12 oz Roasted Prime Rib & Classic Yorkshire Pudding.

If you're in the mood for something other than steak, there are several dishes available that range from $24 to $30.
The dessert menu is the same as the lunch dessert menu, and desserts share the same pricing.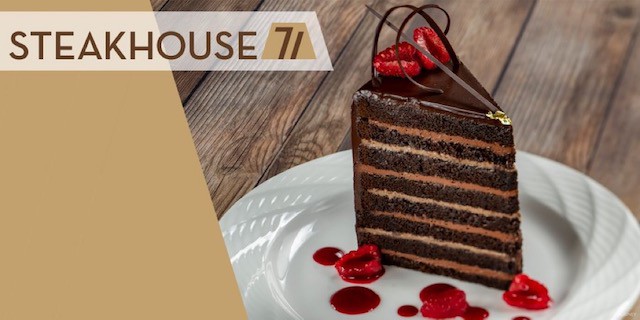 The menus also list several allergy friendly options, so it sounds like there is really something for everyone here!
Will you be trying Steakhouse 71 next time you are in Disney World? Let us know on Kenny the Pirate's Facebook page, or join our crew and continue the discussion!