Last Spring we were introduced to an amazing new line of merchandise designed by artist Jerrod Maruyama. Today the same popular pattern was released on Dooney and Bourke purses! Check out which styles are available and what other merchandise is available in this collection.
Jerrod Maruyama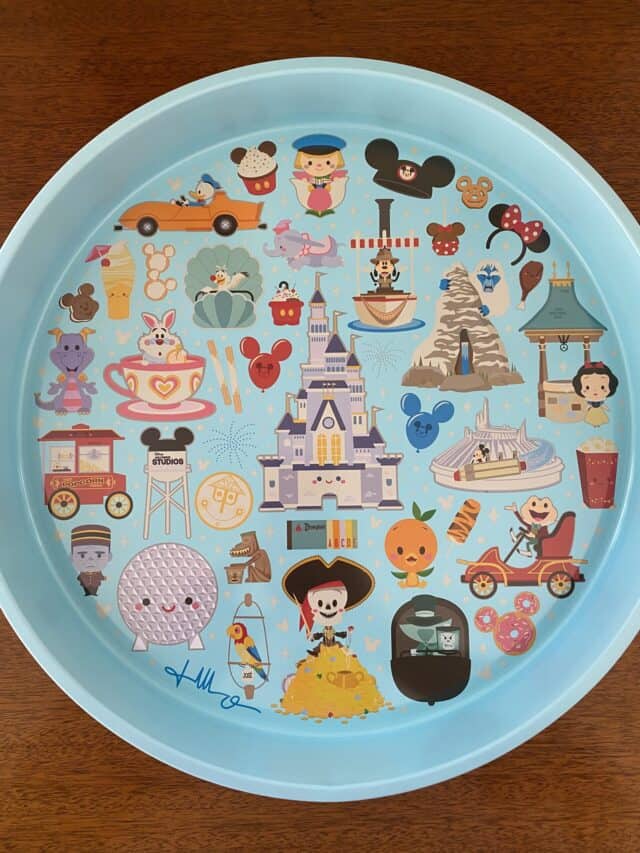 The Disney Parks line by Jerrod Maruyama features a whimsical design celebrating some of the favorite icons and characters from Walt Disney World and Disneyland. Some highlights are the castle, Matterhorn, Figment, Orange Bird, Spaceship Earth, Mr Toad, Space Mountain, a Tiki Room bird, the Hatbox Ghost in a doom buggy and various Disney snacks.
Pictured above is the aluminum tray from the collection.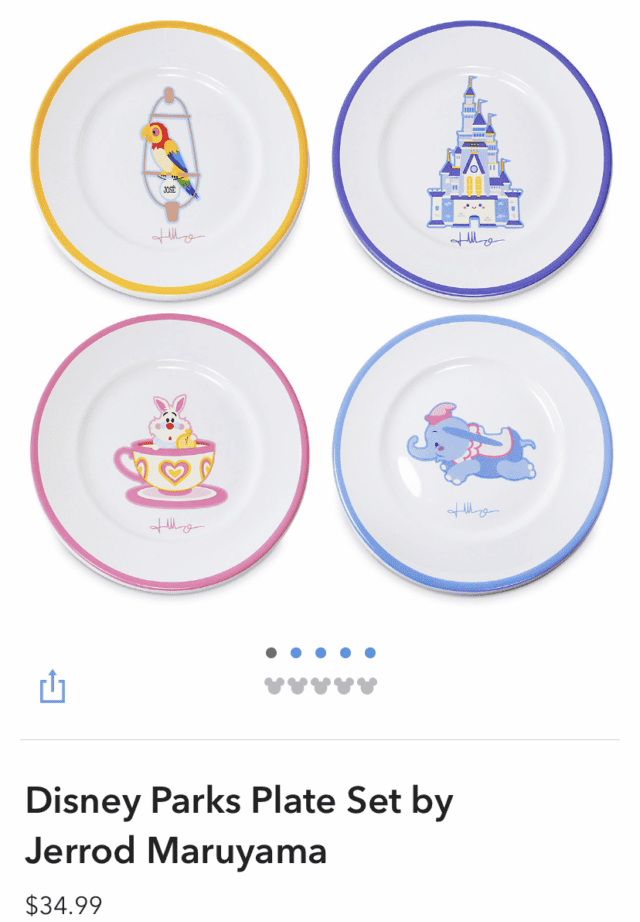 This set of four plates features a castle, a Tiki Room bird, a Dumbo ride vehicle, and the White Rabbit in a teacup.
Some of my (Ashley) favorite items in the collection are these planters in the form of a Dumbo ride vehicle and the White Rabbit in a teacup. So cute!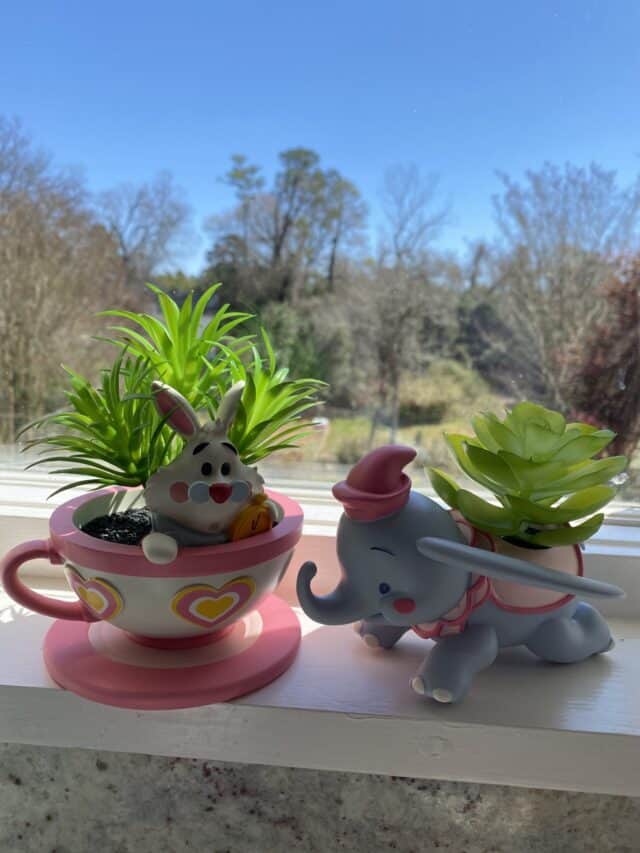 Another favorite piece is this adorable mug with matching coaster.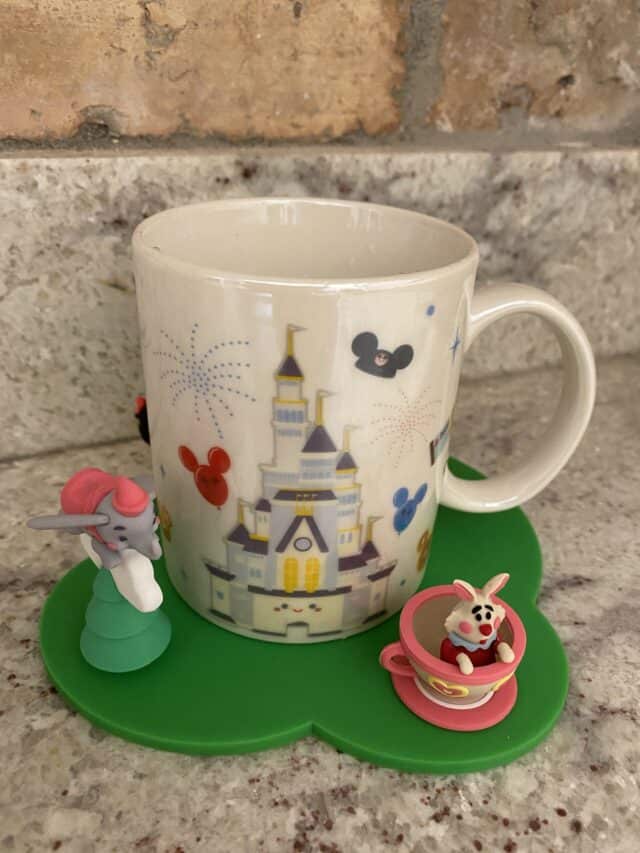 Other items available include water bottles, bowls, coasters, a journal and pen, a lunch box, an ear hat shaped pillow, a blanket and a cake pan.
Many of these items are now sold out on shopDisney but may still be available in the parks!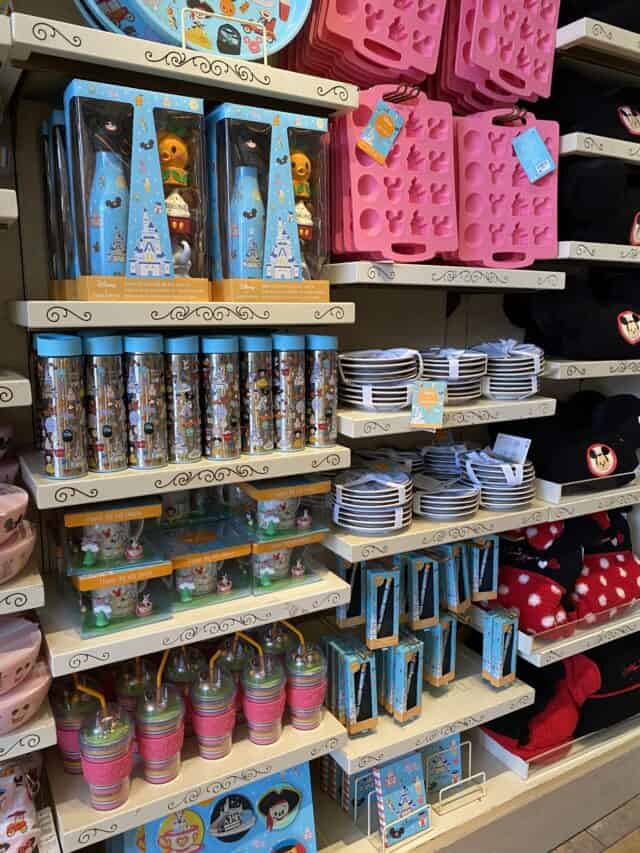 And now we have this adorable pattern available on Disney Dooneys which is great news for Disney purse collectors like myself!
The largest item is the tote, which is available on shopDisney for $318.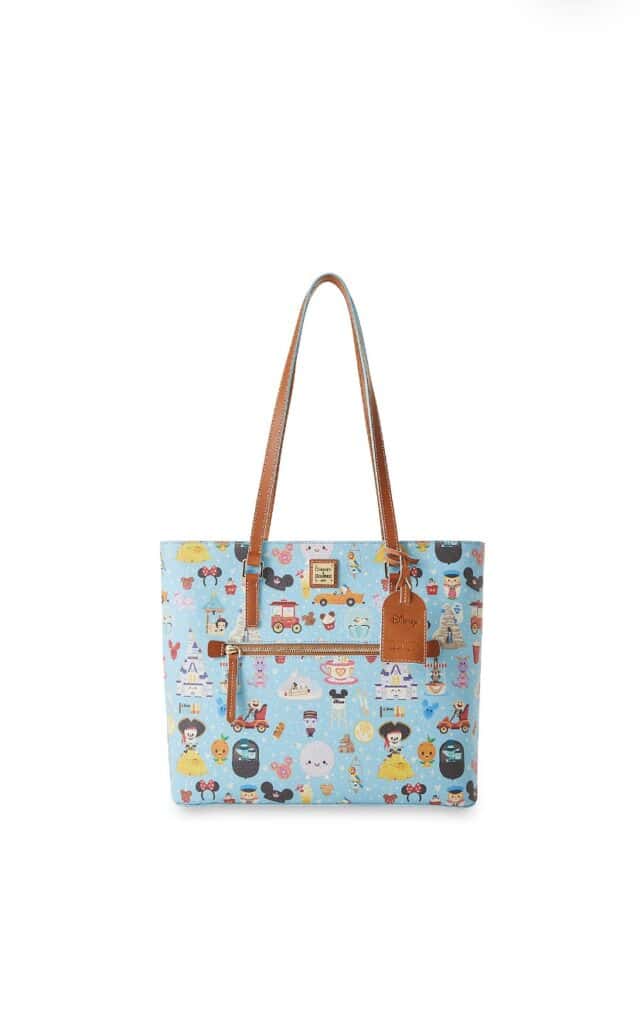 There is a large "zip zip" satchel for $268. All bags in this collection have a blue background (similar to that found on the tray, water bottle, and journal) and brown leather trim.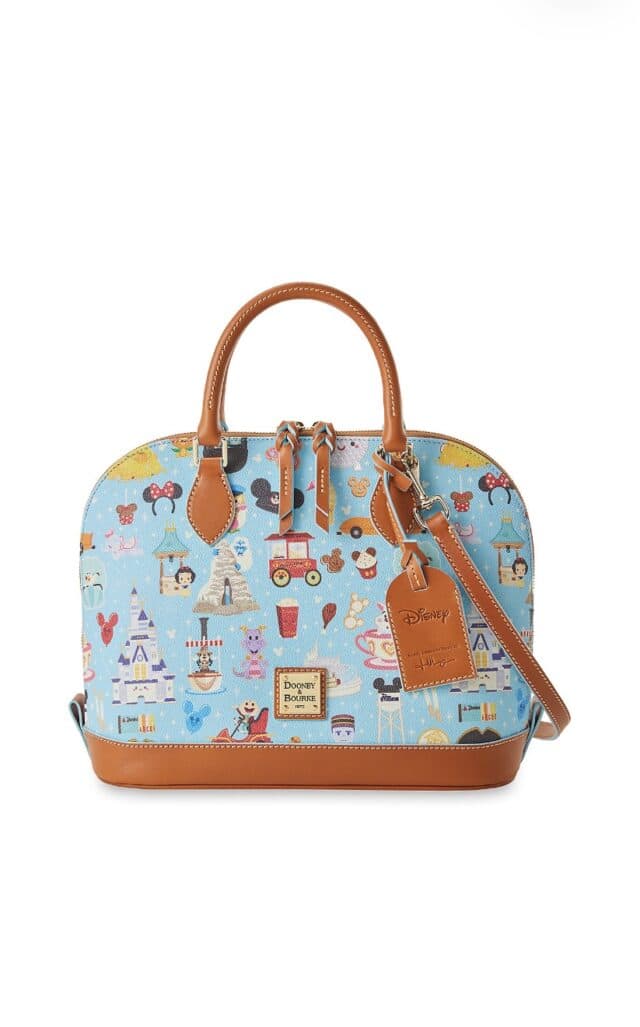 I love this adorable crossbody bag available for $198. Personally I think this pattern goes best on a small and cute bag, although finding good pattern placement on smaller bags is more difficult especially when buying online.
If a particular placement is important to you it is a good idea to try and buy in person or through a shopper.
This satchel is an Annual Passholder exclusive available for AP holders only for $198. I love this one too!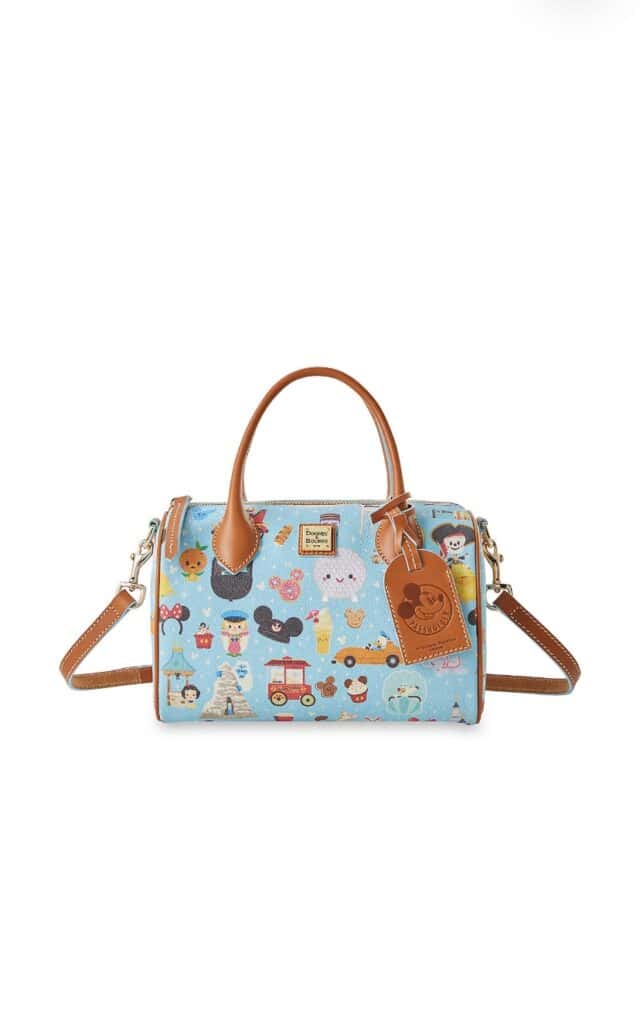 And finally there is a mini backpack available for $268. This makes for a great park bag because it keeps your hands free.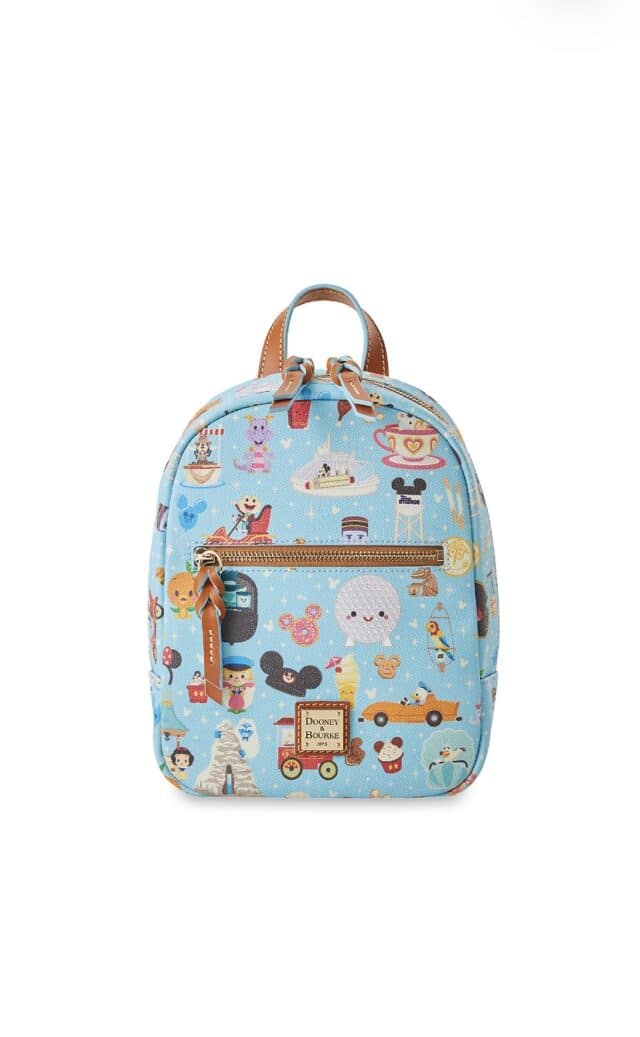 I have a large Disney purse collection which you can see highlights of here. I LOVE this Jerrod Maruyama collection, so when I saw it was coming out on a Dooney I knew I had to add it to my collection! The problem is it comes in so many cute styles that it was hard to narrow it down to one!
What do you think of the new Jerrod Maruyama Dooney? Which style is your favorite? Comment on Facebook and let us know your thoughts.
Ashley Beckwith McKellar
Follow me on Instagram: @disneyparksmom