Happily Ever After has been delayed tonight at Disney's Magic Kingdom. Read on for details.
The Happily Ever After fireworks show ends soon, but today, guests are waiting a little longer to see it. Hopefully anyone who came to see it one last time will still get that chance!
Fireworks Delayed
Tonight's Happily Ever After show, set for 8:15 p.m., has been delayed. This may be due to weather in the immediate area.
Disney tends to be understandably cautious about lightning in the area (up to a 15 mile radius).
The My Disney Experience App currently doesn't show wait times for the Magic Kingdom for our team, but unofficial twitter account @WDWstats shows that a number of the outdoor attractions remain closed at this time.
The show may possibly end up being canceled due to weather, as the forecast for the area shows a chance of thunderstorms until 11pm this evening, long after the 9p.m. closing time.
The NOAA also indicates that strong winds with gusts up to 50 mph are occurring in the Orlando area this evening.
"Gusty winds could knock down tree limbs and blow around unsecured objects"

NOAA Special Weather Statement
We know guests will be disappointed if the show is canceled, but not even Disney can control the weather. Hopefully everyone in the area remains safe, even if not entertained by the beautiful show.
More Fireworks News
Happily Ever After will take its final bow on September 29, 2021. The new Enchantment show for the Disney World 50th will take its place on October 1, 2021.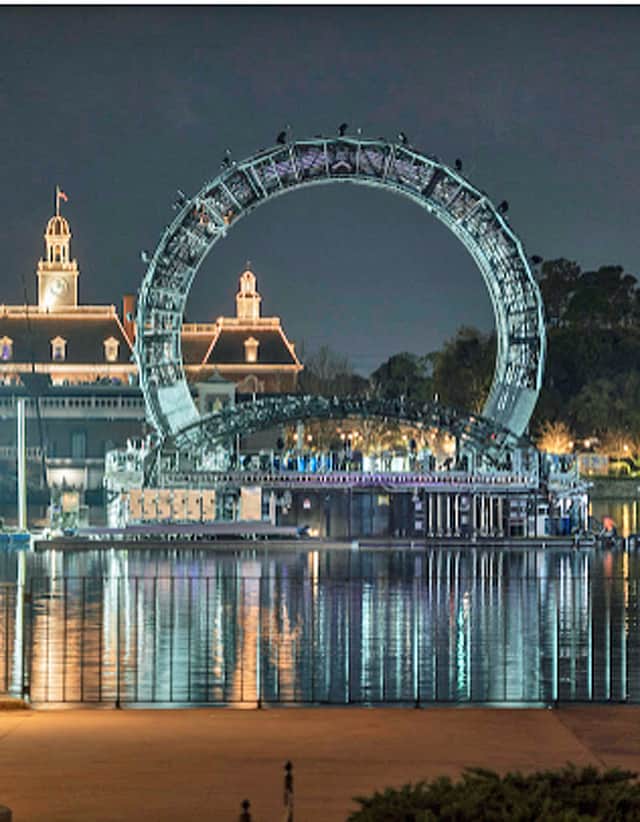 Similarly, over at Epcot, Epcot Forever will end September 28, 2021 to make way for the new Harmonious show.
Have you ever missed out on a favorite Disney show or attraction because of weather? Let us know in the comments on Facebook.
Rebecca W Davis