One of the ways to continue experiencing the magic after vacations is to cook up the magic at home! Disney is releasing a brand new cookbook to help novices do just that.
50th Celebration Includes Food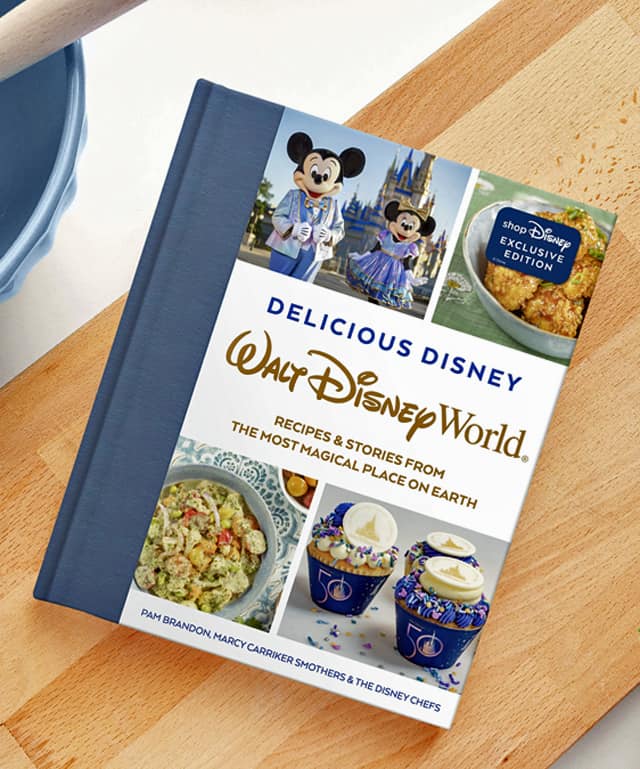 As Disney World gears up for its 50th Anniversary, they are celebrating all of the things that make Walt Disney World special. Like many, I'm (Susan) so happy that food is a part of this experience.
This fall, Disney releases a brand new cookbook: "Delicious Disney: Recipes & Stories from the Most Magical Place on Earth." Written by Pam Brandon, Marcy Carriker Smothers, and The Disney Chefs, these recipes allow home chefs to create culinary delights from Walt Disney World past and present in your own kitchen! 
If you're interested in spooky recipes, check out Disney's Halloween cookbook here.
Cap'n Jack's Restaurant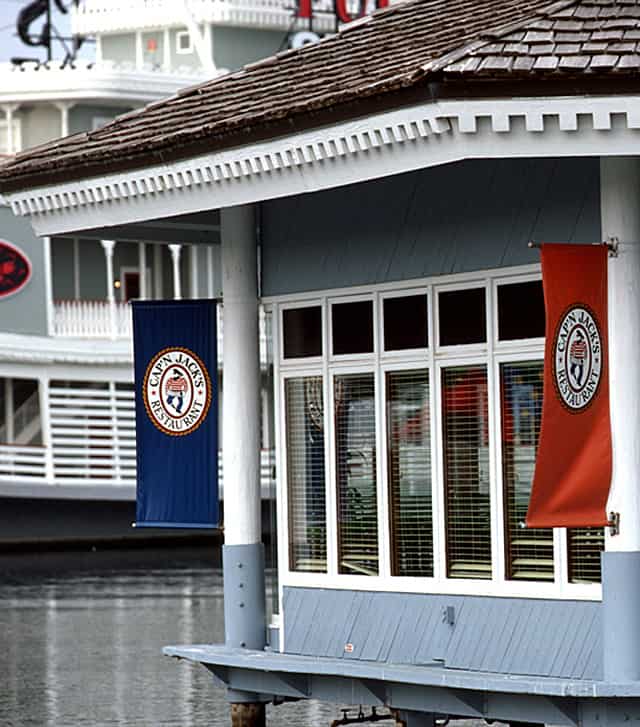 Today, Disney shares a sneak peek from Cap'n Jack's Restaurant. This lovely location served amazing seafood in a beautiful waterfront setting at Disney Springs until 2013.
No meal at Cap'n Jack's was complete without feasting from the oyster bar, which included Cap'n Jack's Clam Dip.
CAP'N JACK'S CLAM DIP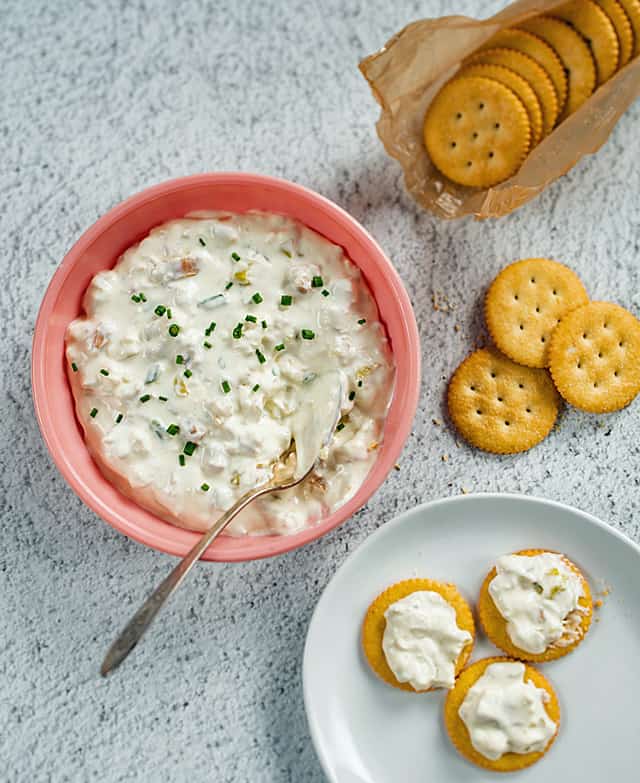 Makes 2 Cups
1 cup canned minced clams, drained
8 ounces cream cheese, softened
3/4 cup sour cream
4 Greek pepperoncini, finely minced
2 teaspoons fish bouillon
1 tablespoon chopped chives, more for garnish
1 teaspoon seasoning salt, more to taste
2 dashes favorite hot sauce
Crackers, for serving
1. Mix together all ingredients in a medium bowl. Refrigerate until ready to serve.
2. Serve chilled with crackers.
Love how easy this recipe is to make! Never heard of fish bouillon though. Have you?
Printable Recipe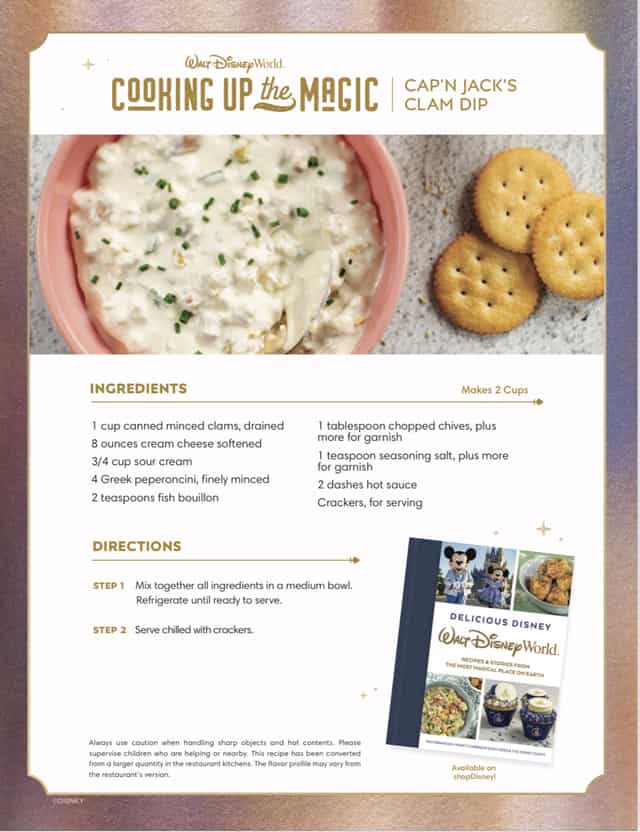 Click here for a print-at-home version of these recipes!
"Delicious Disney: Recipes & Stories from the Most Magical Place on Earth" will be available exclusively at shopDisney.com and Walt Disney World beginning September 28, 2021.
If you're a seafood lover like me (Susan), I hope you'll try this easy recipe. We would love to hear your thoughts and let us know if you plan to make it at home. Please comment below or on our KtP Facebook Page.