Being bad has never tasted so good! Today I will be sharing Insight Edition's newest cookbook. It owns up to its name of being a devilishly delicious cookbook as its very own name implies. Join me as I share with you a couple of recipes from the book for you to try at home as you patiently wait for your copy to arrive!
Insight Editions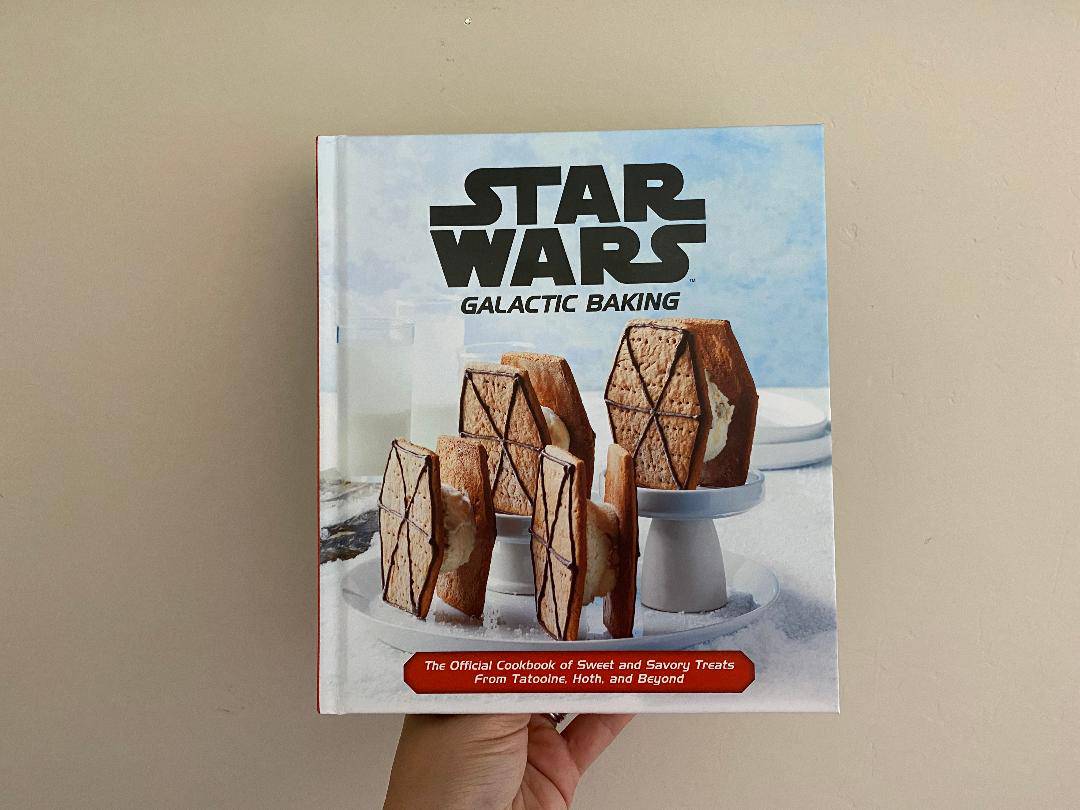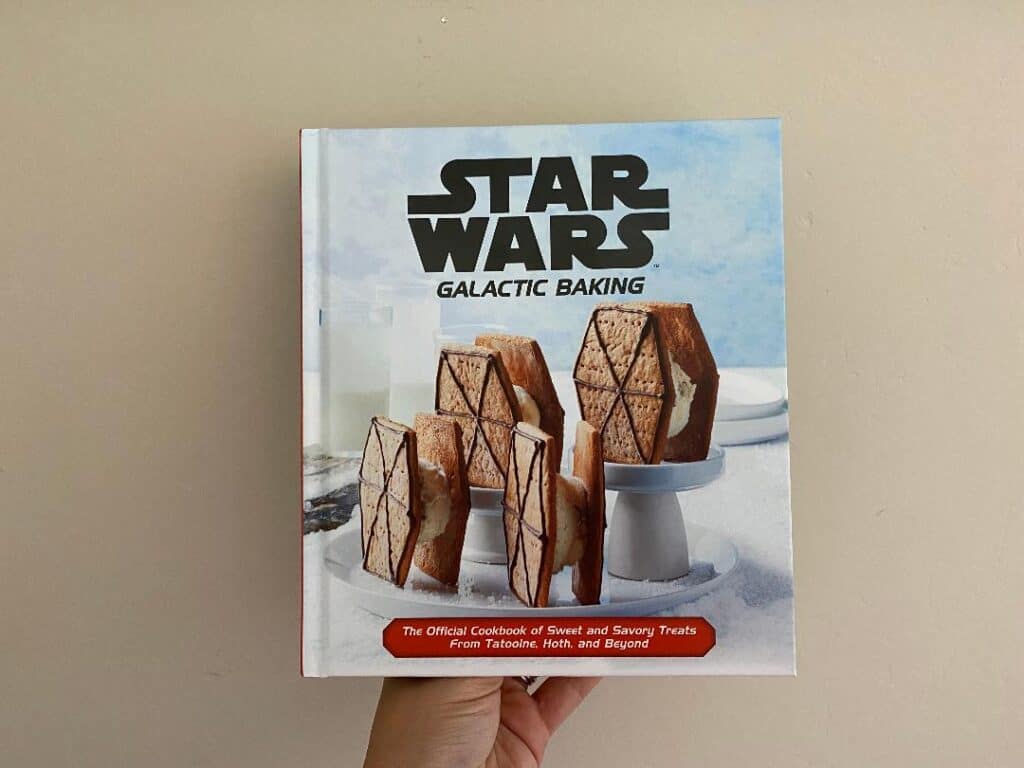 I have had the pleasure of reviewing a couple of Insight Edition's cookbooks inspired by Disney films and franchises.
I was very excited when our friends at Insight Editions first gifted me with an advanced copy of their cookbook featuring one of Marvel's favorite superheroes: Deadpool.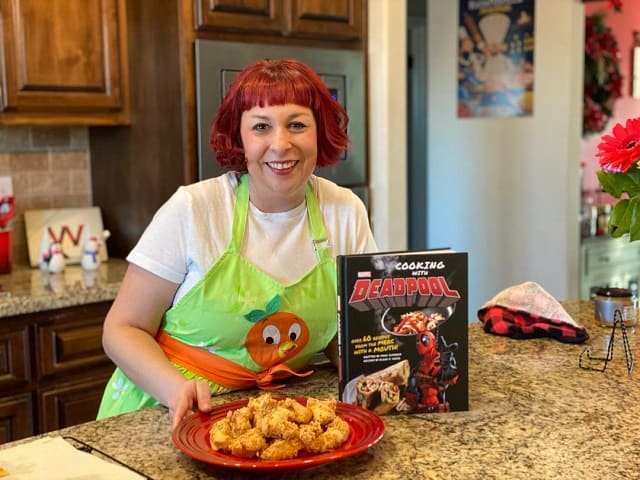 This was my first cookbook review complete with a video of me cooking one of the recipes in my very own kitchen! You can read more about it HERE.
I was very excited when our friends at Insight Editions gifted me with yet another advanced copy of their newest cookbook featuring Star Wars.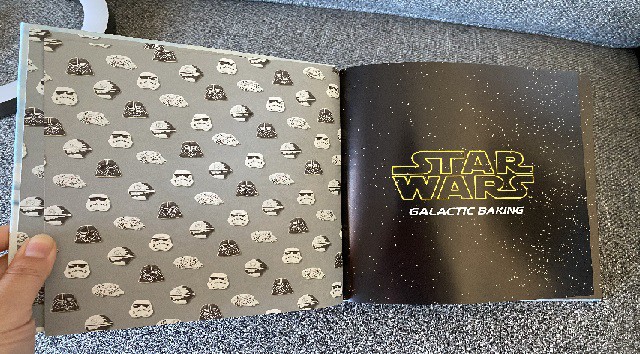 Star Wars: Galactic Baking: The Official Cookbook of Sweet and Savory Treats from Tatooine, Hoth, and Beyond is perfect as it surrounds itself with baking treats!
You can read more about this great Star Wars Cookbook HERE.
Disney Villain's Devilishly Delicious Cookbook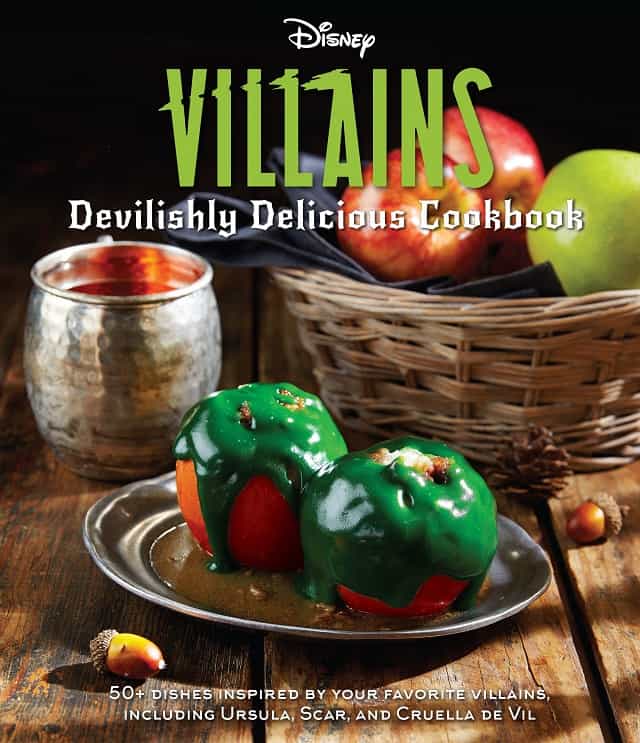 Insight Edition's Disney Villains introduces the first cookbook of diabolically delicious Disney treats inspired by your favorite villains including Gaston, Tamatoa, Scar, Ursula, Lady Tremaine, Madam Mimm and many others!
Being bad has never tasted so good as The Disney Villain's Cookbook features over 50 delectable and easy-to-follow recipes.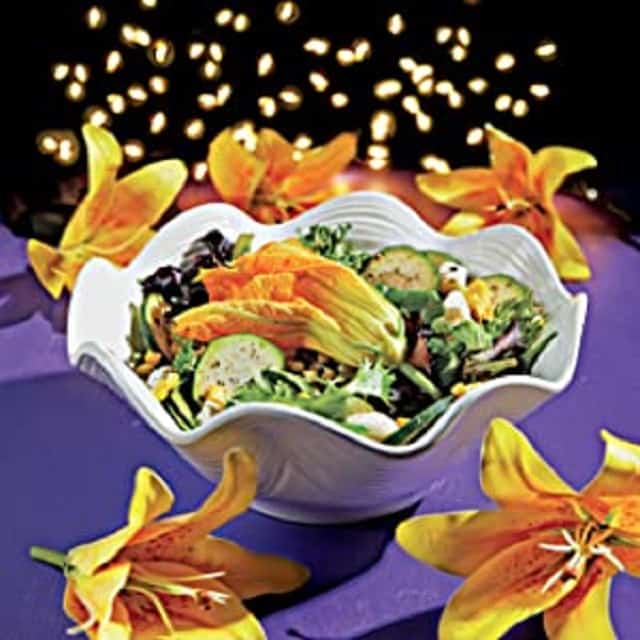 From bewitching appetizers to delectable mains to decadent desserts, this cookbook offers Disney Villain-themed treats for every meal and occasion.
The 128 page cookbook features full-color photography, suggestions for alternate ingredients and a variety of recipes from easy to complex for every taste and skill level.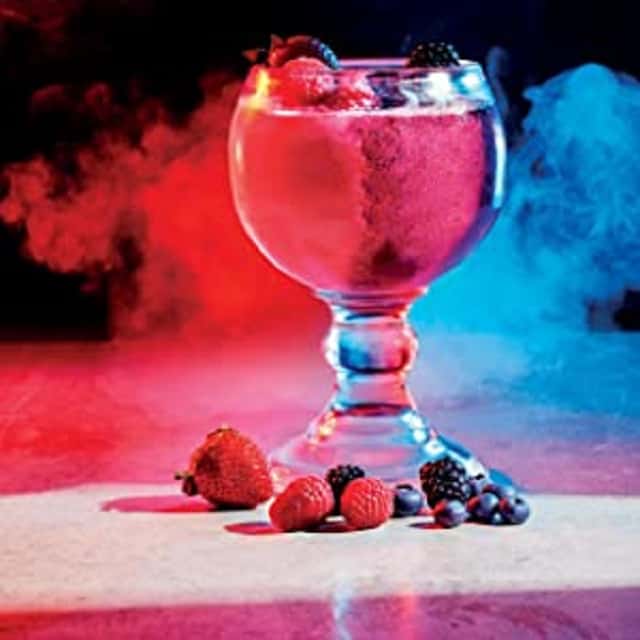 Your favorite Disney Villains even make an appearance as they provide tips and tricks on their recipes.
The Disney Villains Cookbook is a cookbook designed for all ages. If you are a fan of the many different Disney villains then this cookbook is for you!
Recipes Included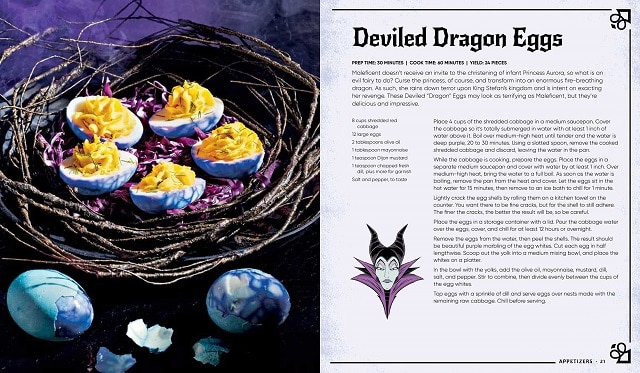 Recipes inside the cookbook include appetizers, main courses and, of course, no meal is complete without it- dessert!
Some recipes include:
Ursula's Poor Unfortunate Rolls
Cruella De Vil's Dalmatian Pancakes with Strawberry Compote
Gaston's Dozen Egg Breakfast
The Queen of Hearts' Croquet Croquettes
Maleficent's Spinning Wheel Potatoes
Dr. Facilier's Friends on the Other Side Gumbo
How awesome does Tamatoa's Bioluminescent Diversion cake look? This is a great cake to make at home!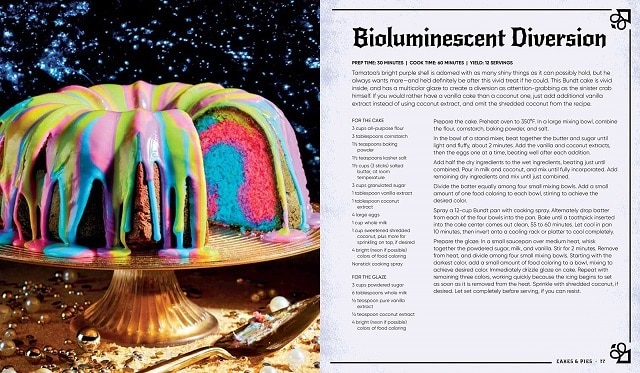 In the mood for a British pot pie? How about the Huntsman's Pie inspired by the Queen herself from Snow White. The Queen herself came up with the recipe herself.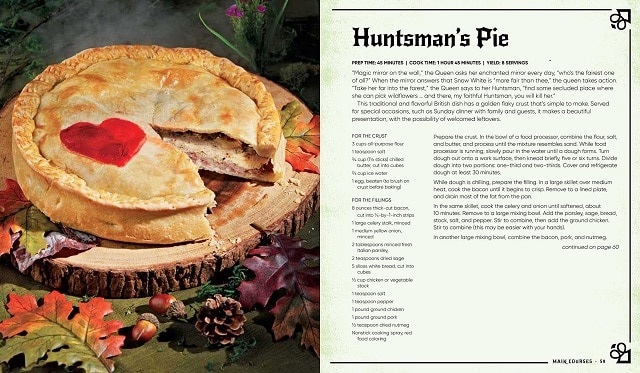 And last but not least are you in the mood for some Poor Unfortunate Rolls? The purple frosting on this cinnamon roll screams out Ursula!
The fluorescent purple frosting just screams "sea witch," doesn't it?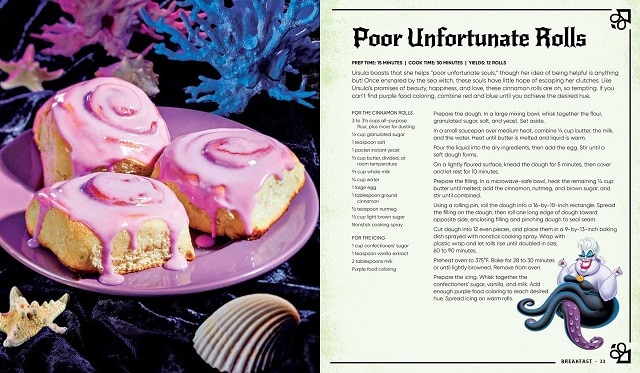 What Did I Make?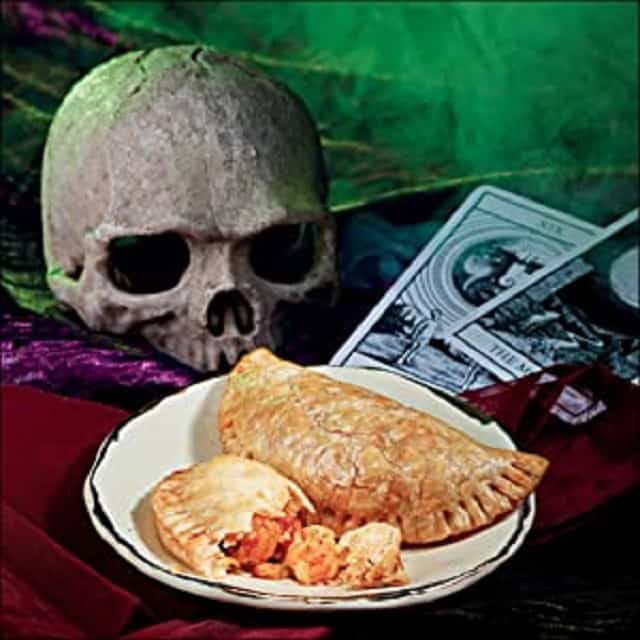 I have to say that I was very excited to receive this cookbook as our family are big fans of the villains. What I loved the most is that the traditional villains that are always represented such as Ursula and Magnificent were included.
However, I very much appreciated that so many other villains that never receive full attention and the spotlight are included with their own recipes in this cookbook.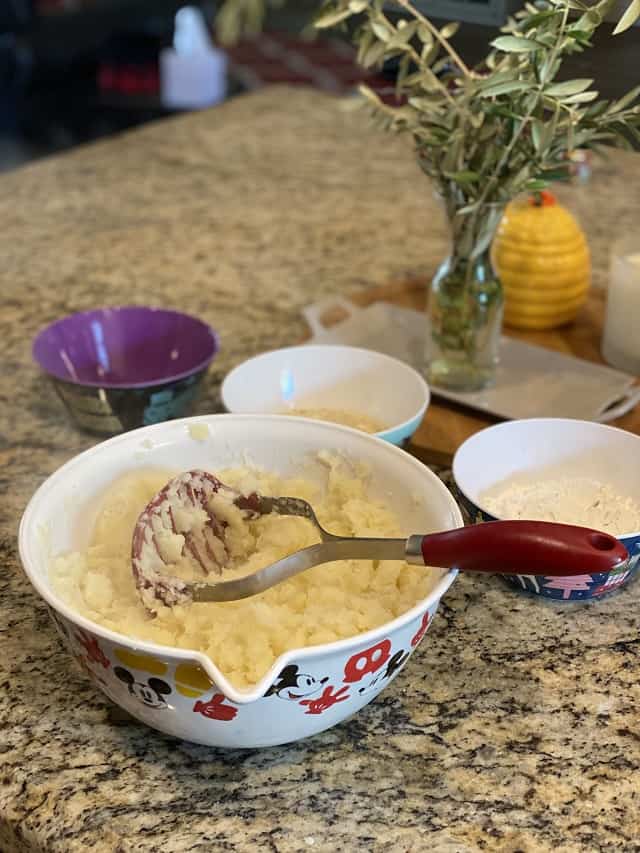 For example, one of the recipes that we made at home was inspired by the Queen of Hearts from Alice in Wonderland!
The film is one of our family favorites, and we found it appropriate to try this recipe together in the our kitchen.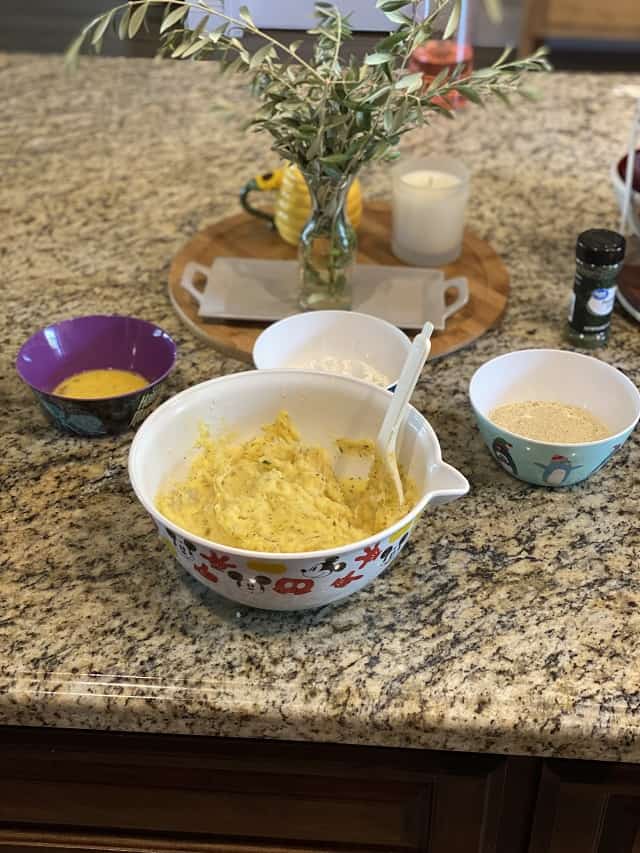 For our first recipe the girls and I decided to make Croquet Croquettes. These croquettes make a delicious side or snack.
It was not too difficult to make. Instead of frying them we baked them in the oven so that they would be a bit healthier and less messy!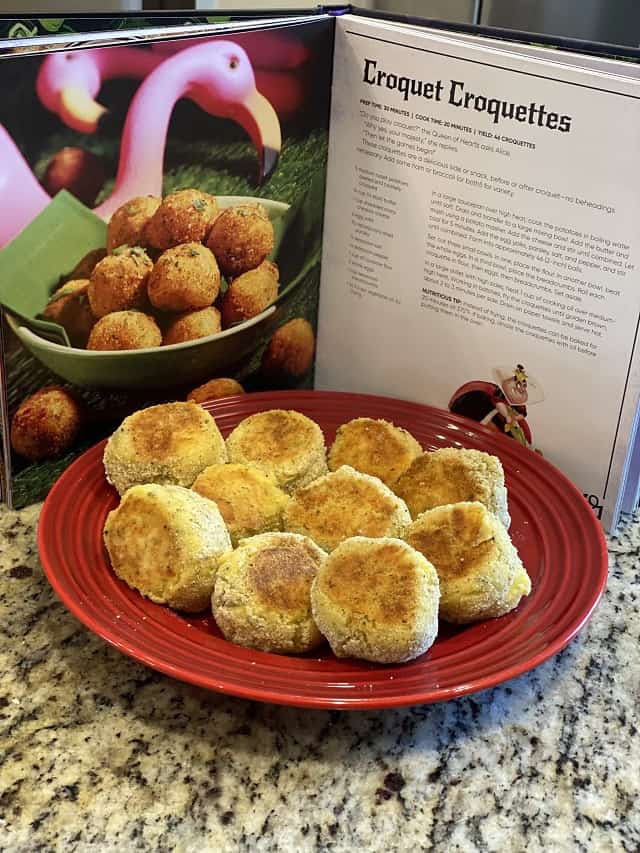 It was a fun twist on traditional mashed potatoes as it was warm and gooey with the melted cheese and potatoes on the inside but with a crispy texture on the outside.
The girls, and even my own husband, enjoyed eating them!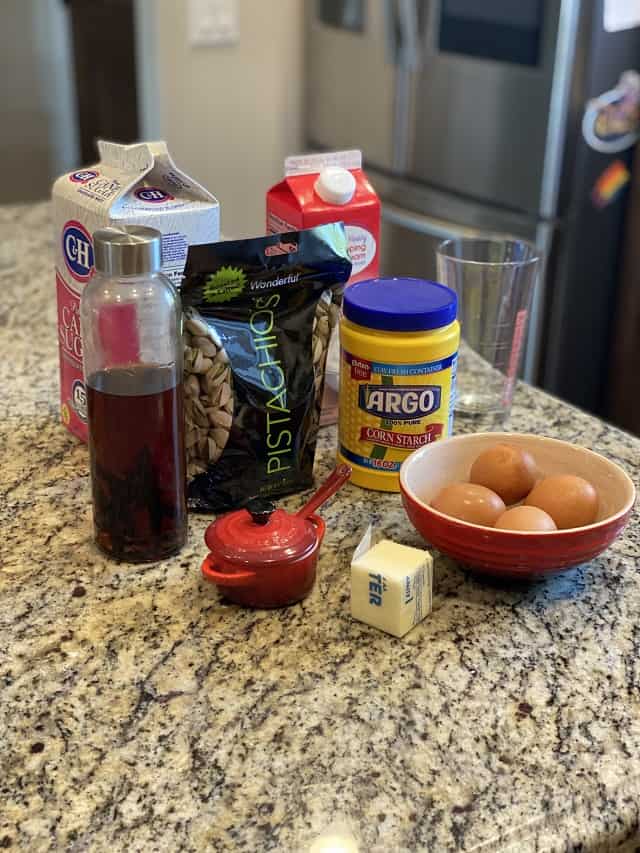 The second recipe we made was inspired by Maleficent Mistress of All Evil Trifle. I have to admit that I had never made homemade pistachio pudding before!
Of the three different parts of the trifle, the pistachio pudding was definitely the hardest to do as it had to thicken into a pudding. It also had to set for four hours.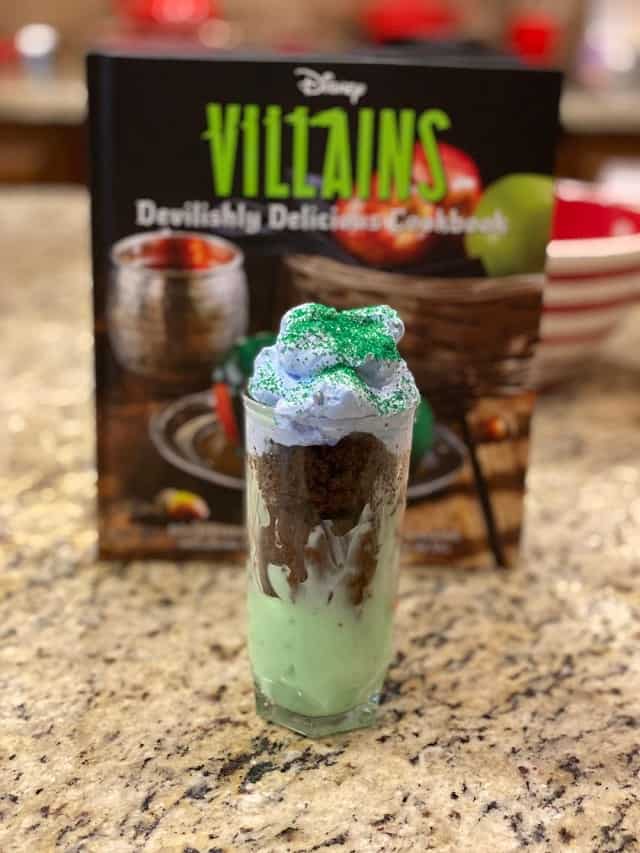 Therefore, we had to build the trifle the following day as I had started the pudding in the evening.
All in all, this was a fun treat to make. I would definitely recommend using clear tall glasses if served individually, or use a trifle dish that allows for the many different layers.
About the Author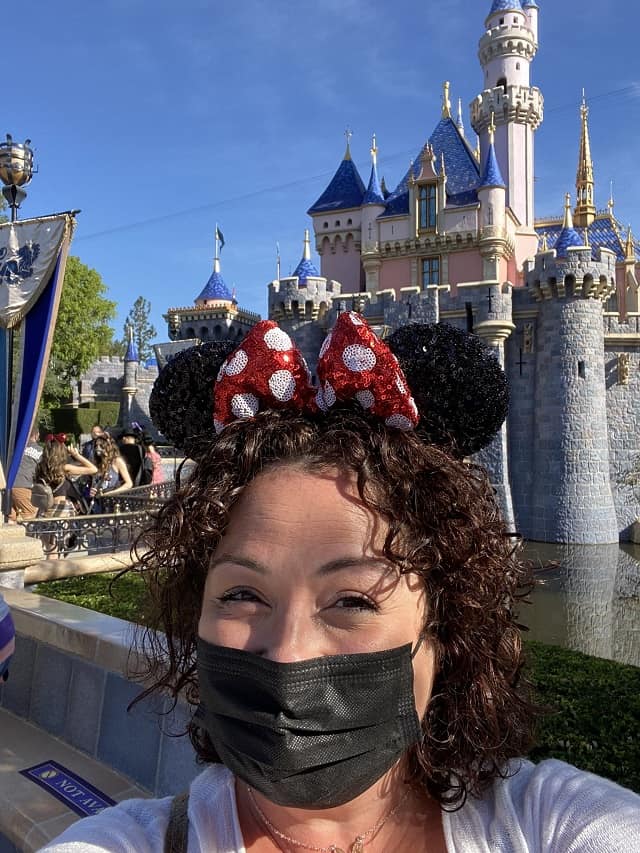 Julie Tremaine is a food and travel writer whose work has appeared in outlets such as Forbes, Bloomberg Next, Yahoo!, Yankee Magazine, and Providence Monthly where she was executive editor and creative director.
Read more of her writing at Travel-Sip-Repeat.com.
Where To Purchase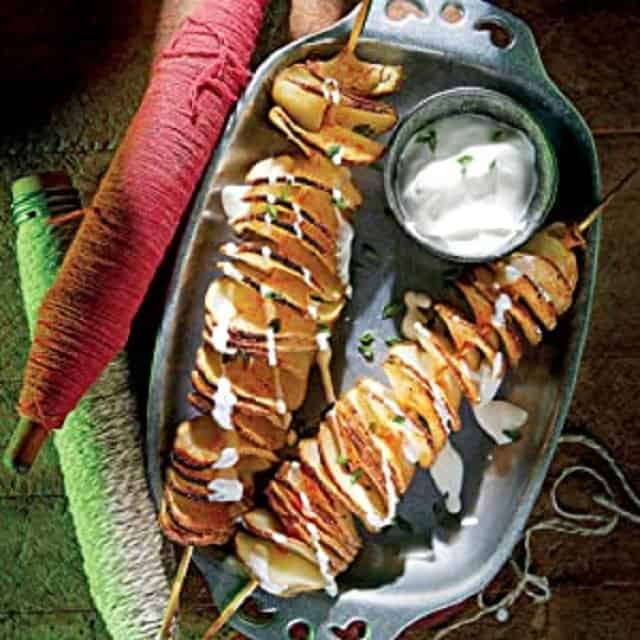 Disney Villains: Devilishly Delicious Cookbook is now available to purchase on Amazon and anywhere that books are sold. The cookbook retails for $19.99 but at the moment it is on sale for $17.71.
Make sure to visit our friends at Insight Editions as they have a wide range assortment of journals, cookbooks and so much more!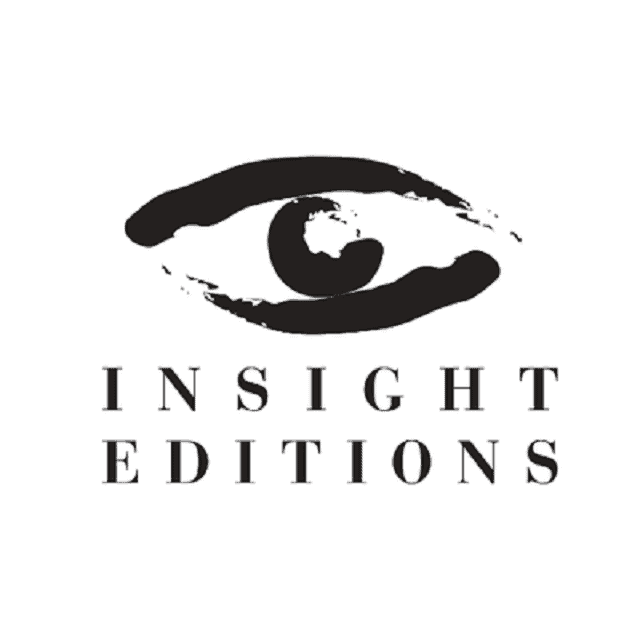 Stay tuned as I have another cookbook review coming very soon and just in time for Halloween… because it was "simply meant to be…"
Will you be purchasing a copy of the cookbook? Which of your favorite Disney Villain would you like to see represented through an inspired recipe? Let us know in the comments on Facebook and in our Facebook group.