Calling all Marvel Deadpool fans! Join this superhero on his adventures as he takes you through his version of cooking in the culinary world! I'll be sharing my review of the cookbook as well as sharing an exclusive cooking segment of me making one of the recipes in my very own kitchen!
Cookbooks Galore!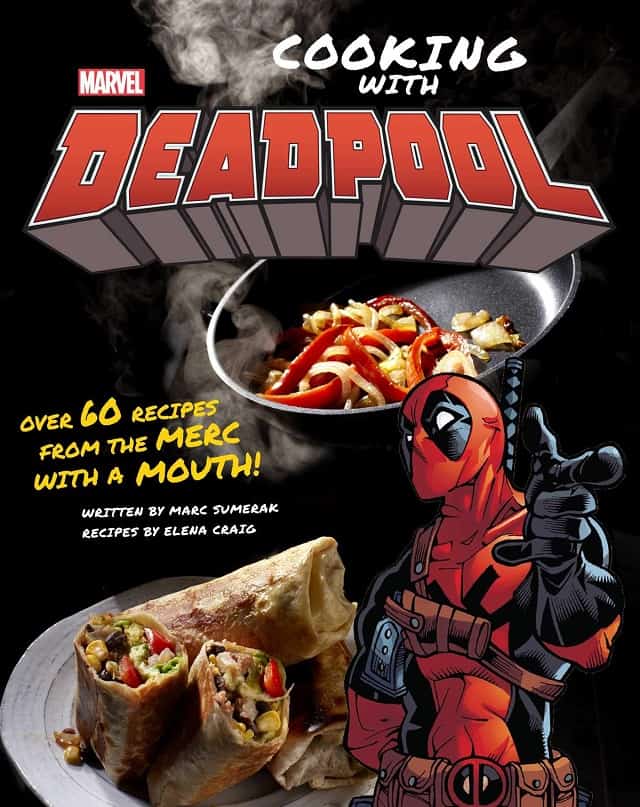 I was very excited when our friends at Insight Editions gifted me with an advanced copy of their newest cookbook featuring one of Marvel's favorite superheroes: Deadpool.
In fact, I actually giggled as Deadpool himself narrates the entire cookbook including his introduction where he notes:
"If I really wanted to up my game, I needed to be like every other B-list celebrity and write my own cookbook! I figure if professional wrestlers and talk show hosts can convince you to fork over a bunch of dough to learn how to make their mom's mac and cheese, then you must be easy targets, right?"
It's true though, right?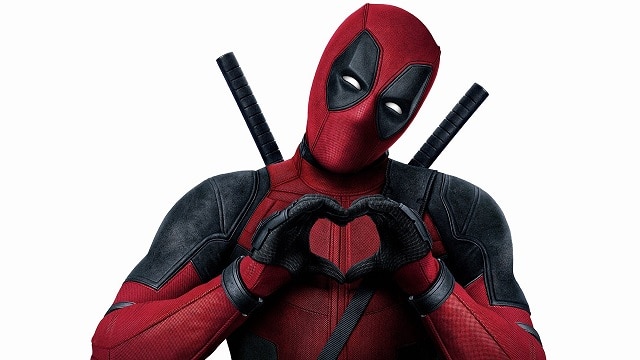 Deadpool's character is certainly unforgettable as he emulates a certain style with his witty and foulmouthed humor throughout his films. Therefore, it comes with no surprise that his cookbook is the complete opposite of what we would come to know as traditional.
There are recipes that we are quite accustomed to eating, however, Deadpool presents them in a whole different way where he showcases himself and the recipes.
Who is Deadpool?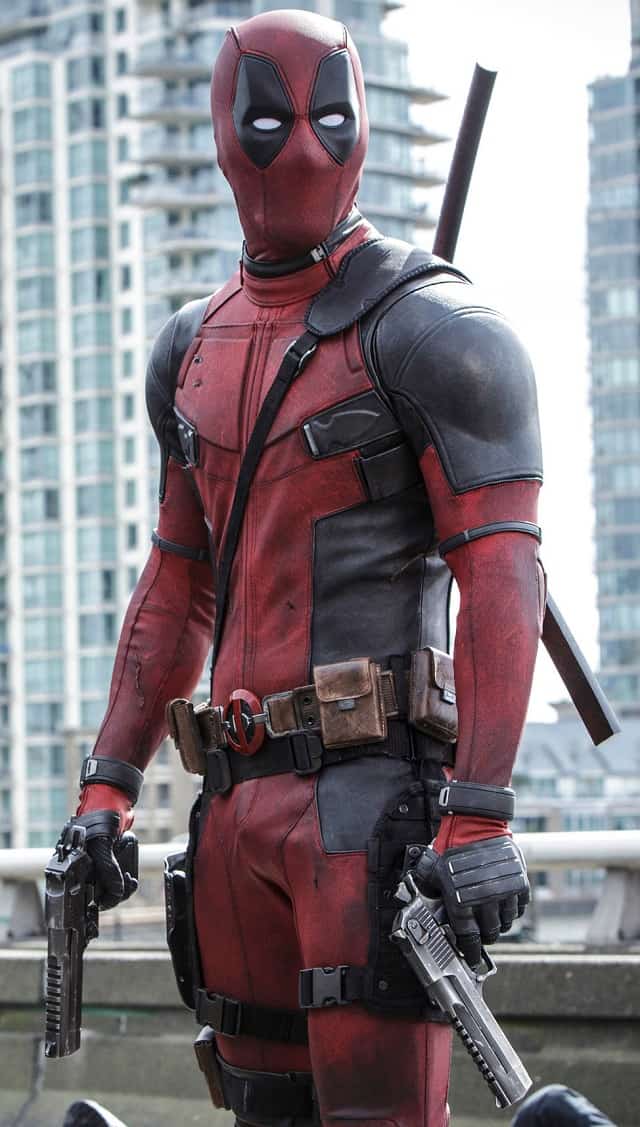 For those not familiar with the superhero, here is a quick rundown of facts about who he is and why you should know him!
Deadpool is a fictional character appearing in American comic books published by Marvel Comics. Created by writer Fabian Nicieza and artist/writer Rob Liefeld, the character first appeared in The New Mutants #98 (cover-dated February 1991).
Deadpool's real name is Wade Winston Wilson.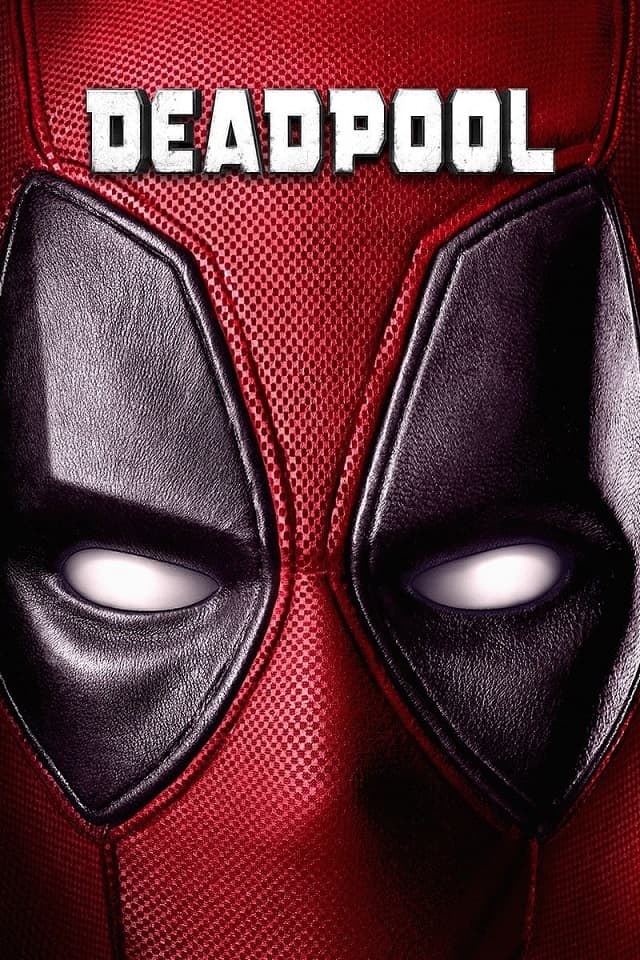 He is a former Special Forces operative who now works as a disfigured mercenary who possesses the ability of regeneration and physical prowess as a superhuman.
He is well known and referred to as "Merc with a Mouth" because he talks and jokes constantly. Many fans would conclude that he is known to be quite humorous in his demeanor and in his gags.
Deadpool's primary power is an accelerated healing factor.
Deadpool's Love of Food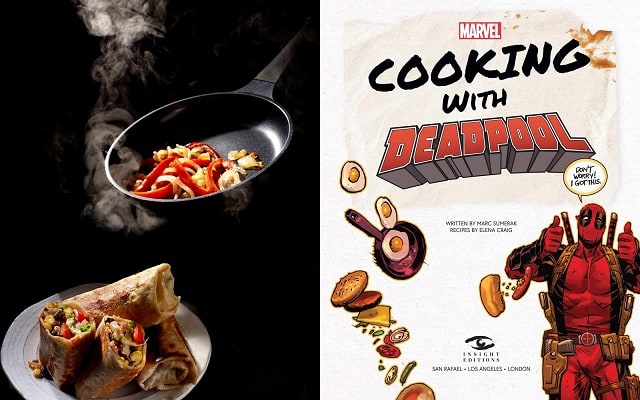 To be honest, it is quite wonderful to hear of a superhero who very much enjoys the art of eating. Deadpool certainly does not let his fans down.
In fact his favorite food is none other than chimichangas!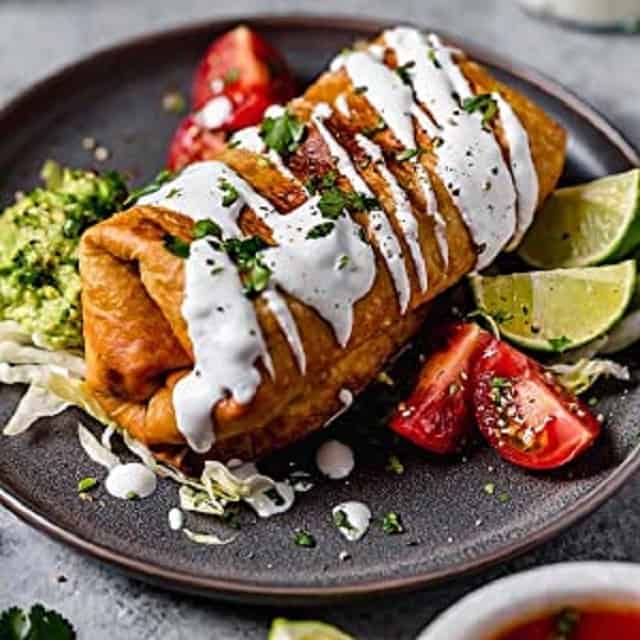 His love for this fried burrito is so strong that he seeks revenge against Ultimates for destroying his favorite chimichanga restaurant!
I mean, wouldn't you do the same?
Another favorite would be his love for tacos. Everyday is Taco Tuesday for this superhero.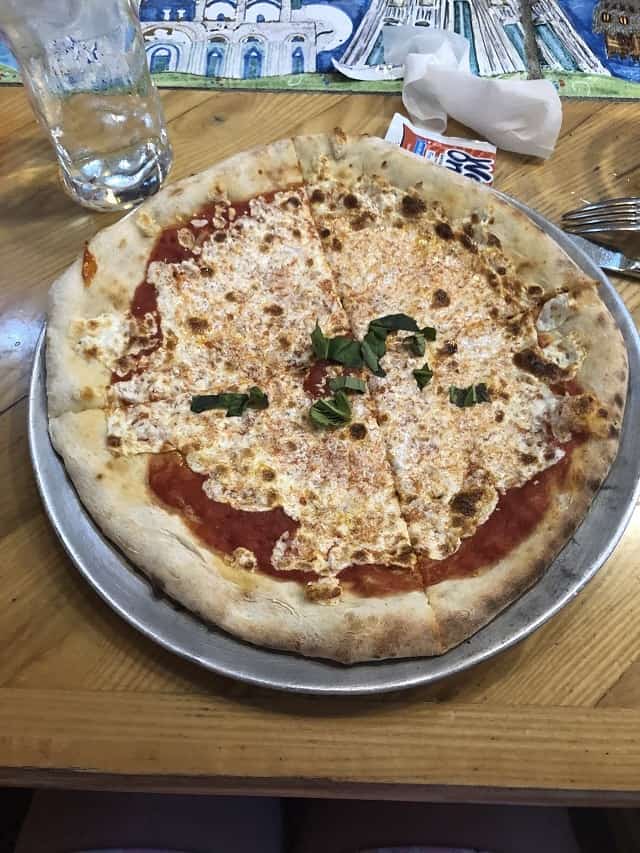 Pizza is also one not to be missed! How about a burger? Sure, as long as it does not include pickles!
However, the most important meal of the day?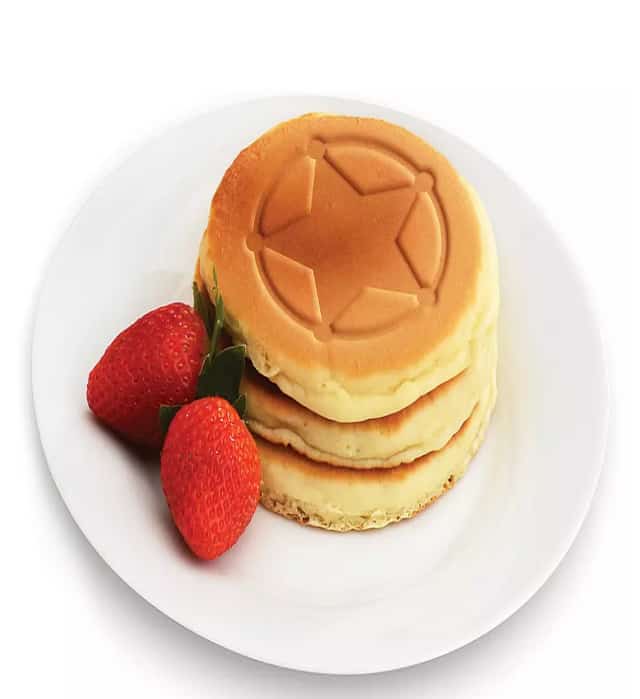 Deadpool knows that breakfast can not be complete without his love of pancakes!
Ironically enough, you'd think with his food choices, there would be the issue of clogging his arteries! But do not fret, because as mentioned before his ability to heal must also include the food he digests!
Initial Thoughts Before Hitting the Kitchen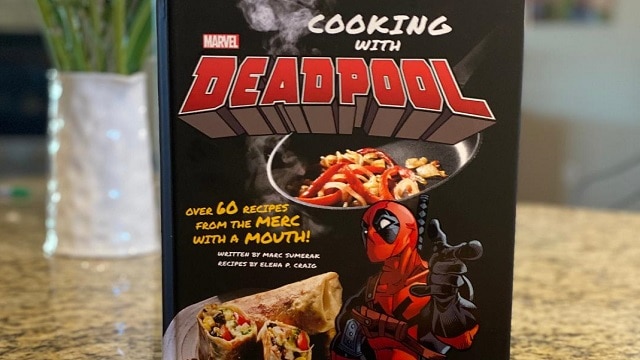 From the moment that I took the cookbook out of the mailer, I was very impressed.
There's something about the black cover with the pop of red and black from the title and a photo of Deadpool himself.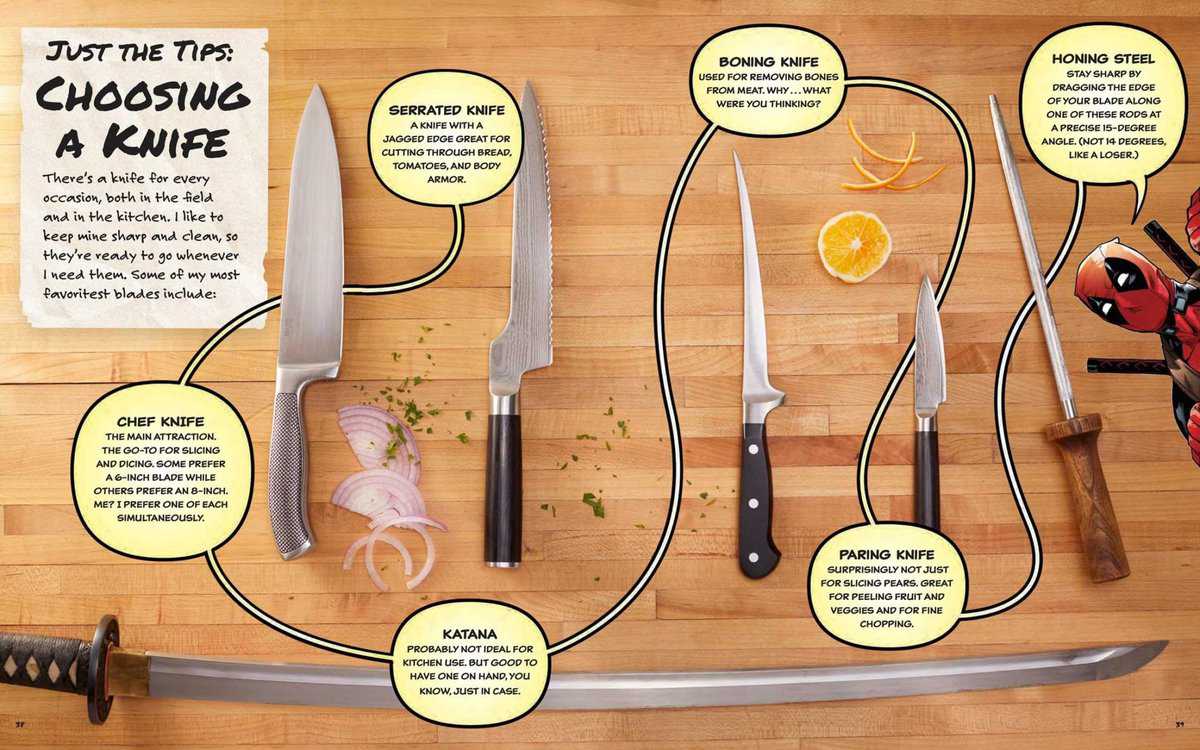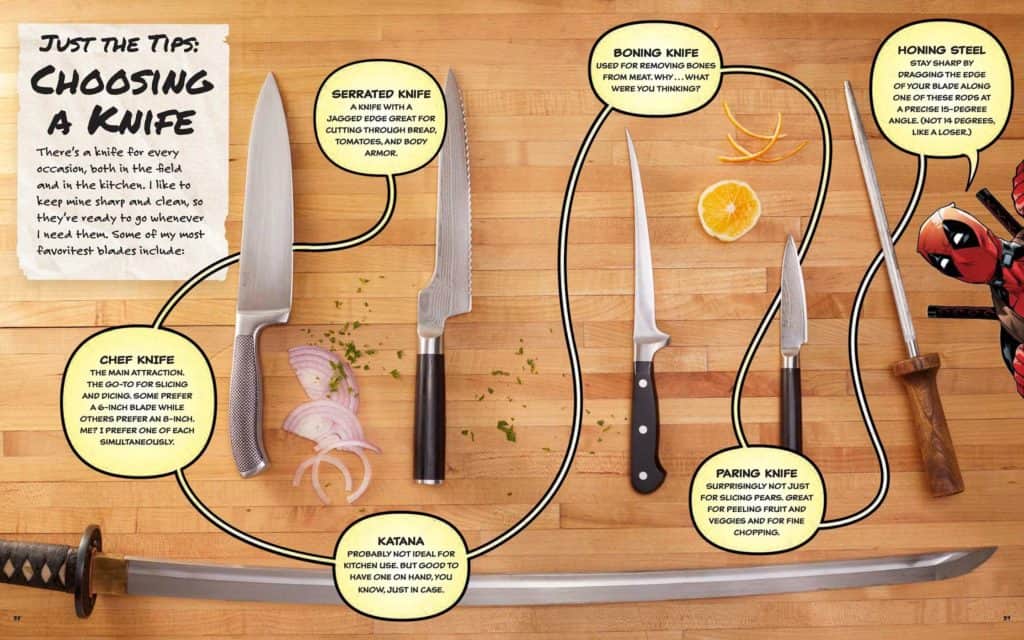 It felt like it was out of a comic book, and I could not wait to see what was waiting for me inside the pages.
Remember how I mentioned the comic book feel? Well, it continues from the first to the last page as Deadpool himself narrates and interjects his portrait throughout.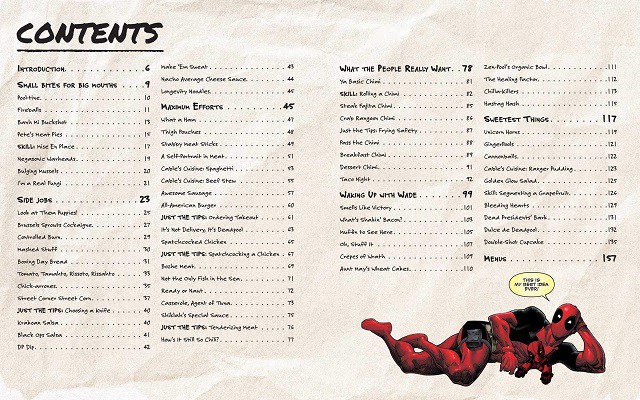 In fact, I read the entire cookbook and his commentary on tips and tricks and his introduction to each recipe even before I started making my list of "to make recipes."
The cookbook includes over 60 recipes. They are broken into different sections.
Small Bites for Big Mouths
Side Jobs
Maximum Efforts
What the People Really Want
Waking Up with Wade
Sweetest Things
Just The Tips (Breaking down different methods such as: Spatchcocking a Chicken)
Quite the Julia Child, isn't he? She would be quite proud of Deadpool and his helpful tips in the kitchen!
Putting My Culinary Skills To the Test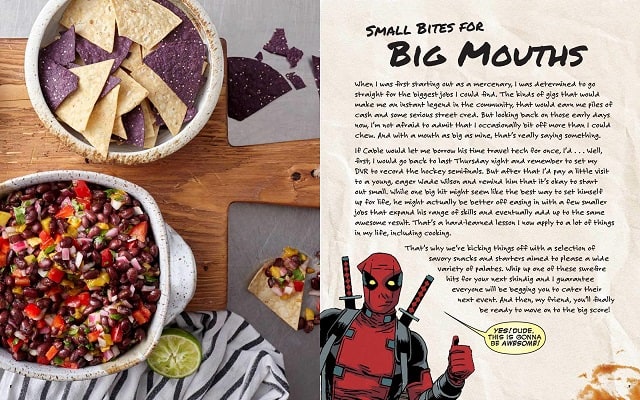 Now, what would be the first recipe for me to produce from my kitchen from the cookbook?
There are so many choices, but I had to start somewhere! I know that Deadpool would have liked for me to have began with one of six different chimichanga recipes, but Pete's Meat Pies was the request from the family household.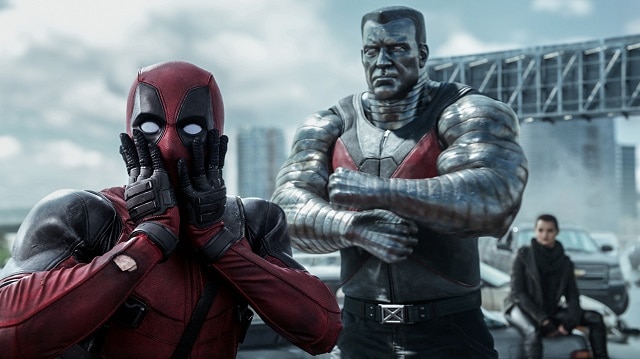 Pete's Meat Pies is an ode to Deadpool's friend, Piotr known as Colossus who is known for his massive metallic muscles. However, his perfection of cooking his mother's piroshki is his real hidden talent.
Pirozhki are Russian and Ukrainian baked or fried yeast-leavened boat-shaped buns with a variety of fillings. Pirozhki are a popular street food and comfort food in Russia.
I have to admit, I have never made piroshki in my life, so I was in for a real treat!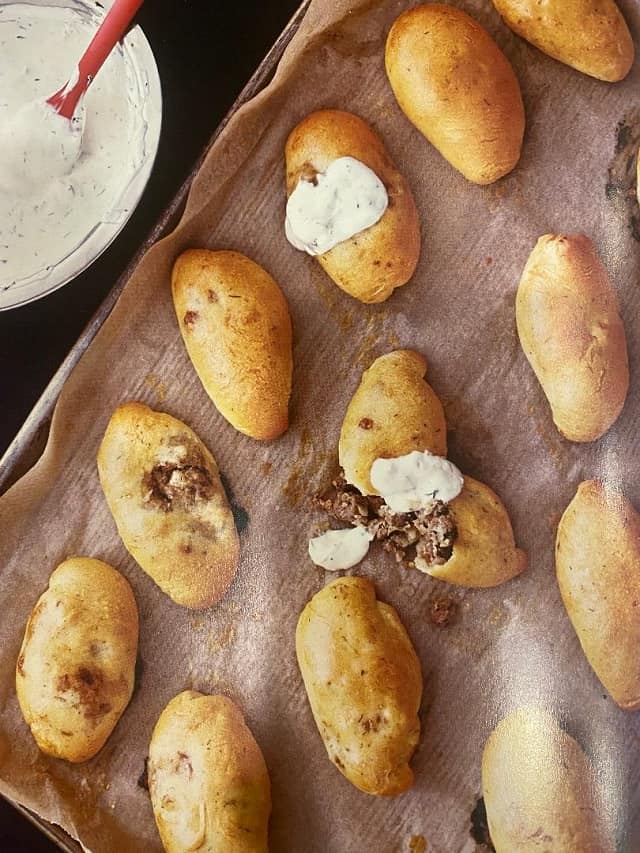 Now, I do not consider myself at Julia Child's or my favorite Ina Garten's stature when cooking, but I'm also not too bad at it.
Have I ever pretended that I have my own cooking channel and talk out loud in the kitchen while prepping a meal as I'm engaging my audience? Oh wait, am I the only one?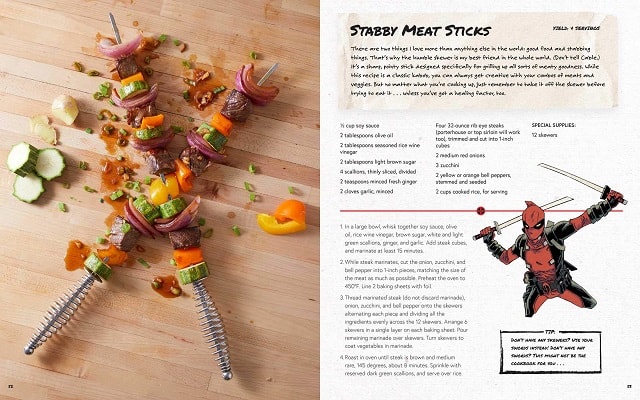 Well, aren't you in for a treat! Join me as I present the first episode of: "Cookbook Recipes Unscripted in Real-time: Making Chick-arrones"
They turned out quite delicious looking didn't they?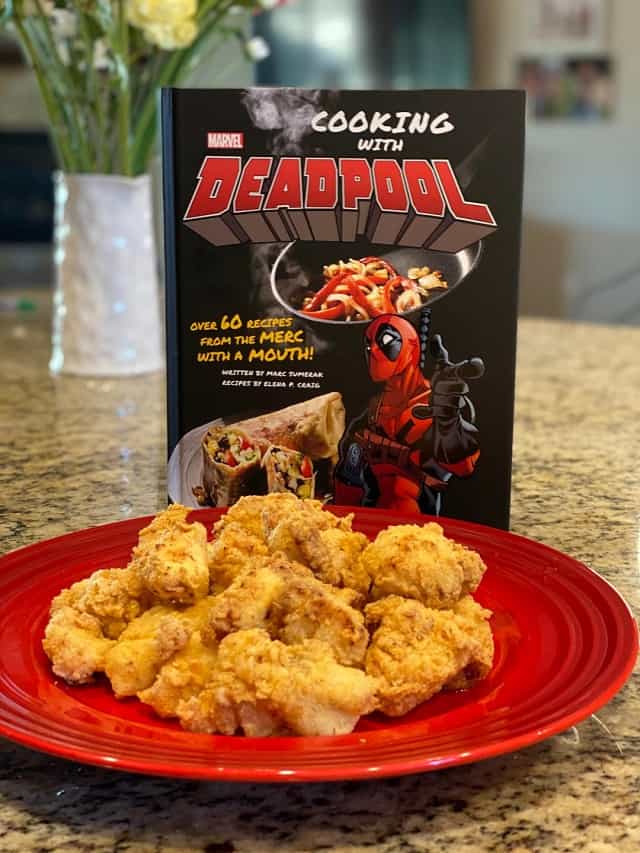 Here is the recipe from the cookbook for you to try at home!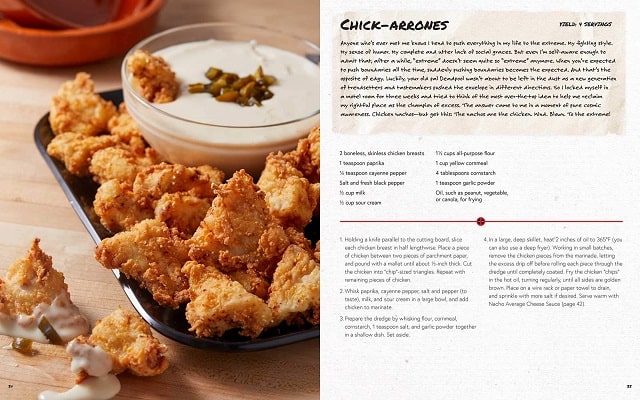 Cooking With Deadpool will be released on February 2nd. Pre-order your own copy HERE.
It makes a wonderful Valentine's Day gift for that Deadpool fan in your life!
Make sure to visit our friends at Insight Editions as they have a wide range assortment of journals, cookbooks and so much more!
Will you be purchasing a copy of the cookbook? Did I make Ina proud? Let us know in the comments on Facebook and in our Facebook group.
Are you planning a vacation? Reach out to our trusted travel agency sponsor Authorized Disney Vacation Planner
Mouse Class Travel
!