Have you ever wondered how your favorite Disney princesses would live in the real world? Check out these neat photos that showcase the newly imagined homes of Elsa, Ariel, and more.
Princess Makeovers
Have you ever watched Frozen or The Little Mermaid and wondered what our favorite princesses' homes would look like today? Would Elsa have a modern ice palace? Is Ariel's home still under the sea or did she decide to buy on land?
Money.co.uk has reimagined some of our favorite Princesses homes if we took away the magic and gave them a mortgage instead! Complete with interior stylings and a monthly mortgage estimate, let's take a look.
Ariel, The Little Mermaid – An underwater paradise with a fun and colourful vibe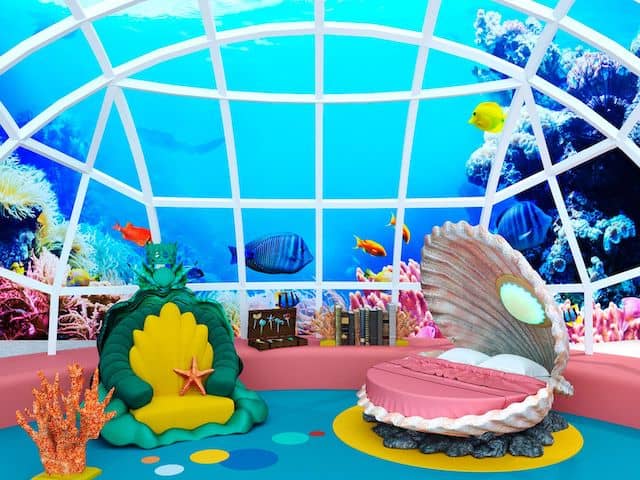 What better way to fall asleep than in her very own little clamshell where she's the pearl at the center? Complete with a scalloped armchair to relax in while she watches her ocean friends swim by, this is the perfect pad for our favorite aquatic princess.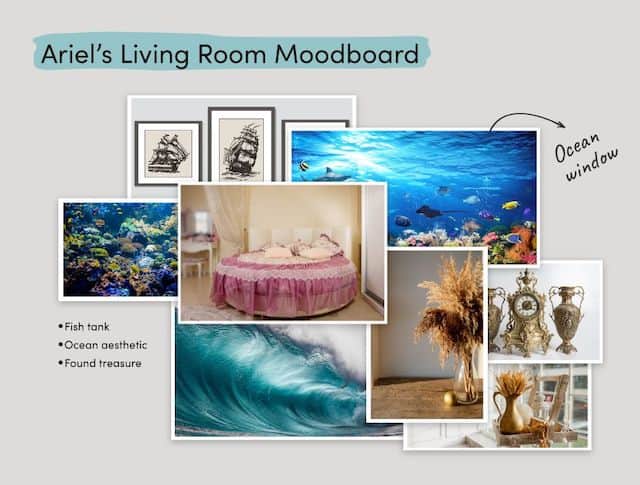 Property expert and A Place In The Sun presenter, Laura Hamilton comments:
"The Disney inspired little mermaid room is a clever design to make every aquatic princess feel like they are in their own little bubble under the sea. The graphic on the ceiling and walls can be recreated using an underwater theme wallpaper and eBay actually provides some well priced options. The bed and chair would need to be bespoke made and going to a prop designer would be a good place to start. They would be quite costly and I'm guessing between £3,500 and £5,000 each."
That's $4,751 to $6,787 USD! Ariel is going to need to find a lot more treasures to fund that home!
Elsa, Frozen – Cool and tranquil with awe-inspiring mountain views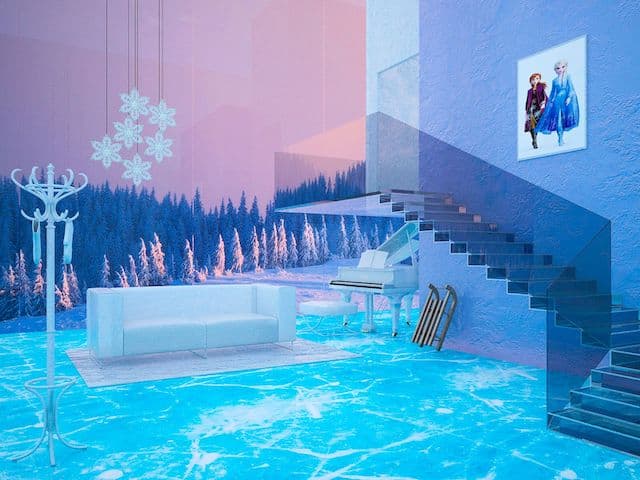 The Queen of cool needs somewhere stylish to get a little peace and quiet, and this icy abode with a spectacular view is the perfect place. Her minimalist style and decor provide a tranquil retreat where she can escape from the pressures of her royal duties, while enjoying the mountain views of her kingdom.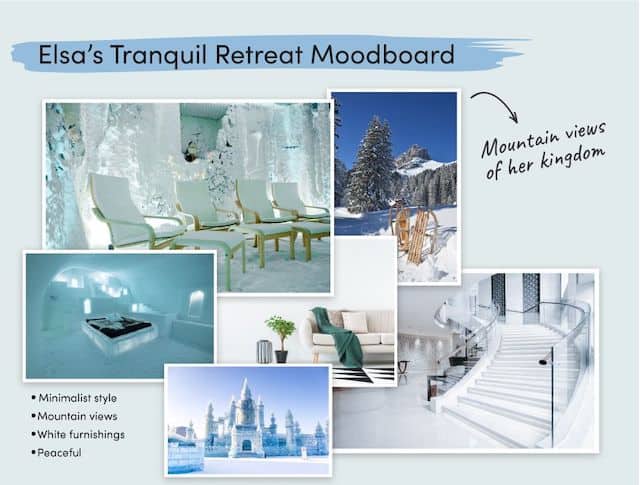 Lucy Coleman, Interior Designer at Lucy Coleman Designcomments:
"This minimalist modern style would make for a very chic apartment in the mountains. But it wouldn't just be the views you're paying for. The predominantly glass design wouldn't leave much change from £12,000."
$16,290 a month?! With a view of the mountains I would expect nothing less.
Jasmine,  Aladdin – A plush and luxurious boudoir fit for a princess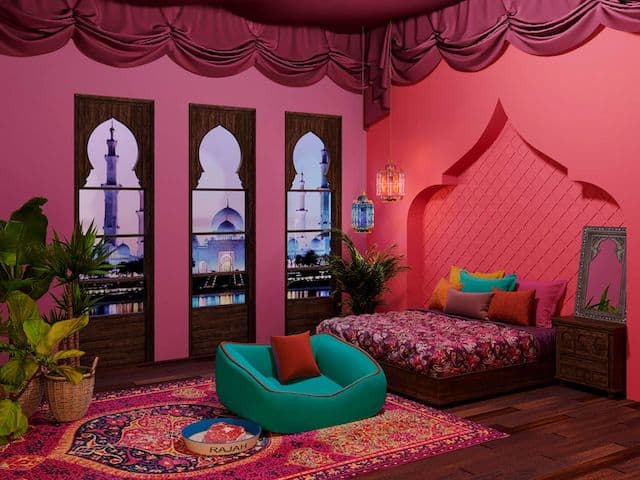 Jasmine is used to living in the lap of luxury, so it's only right that she should have a luxurious bedroom with all the finest furnishings. With rich colors and heaps of soft fabrics such as silk, there is something truly regal about this room.
Property expert and A Place In The Sun presenter, Laura Hamilton comments:
"Polish plaster on the walls also known as Tadelakt (and something that can be used in a wet room) would create the desired look. There are a number of companies across the UK that do it and it's worth getting three quotes for a price comparison.
"A wallpaper mural is a great way of creating the view out of the window and faux plants are definitely the best option in a child's bedroom.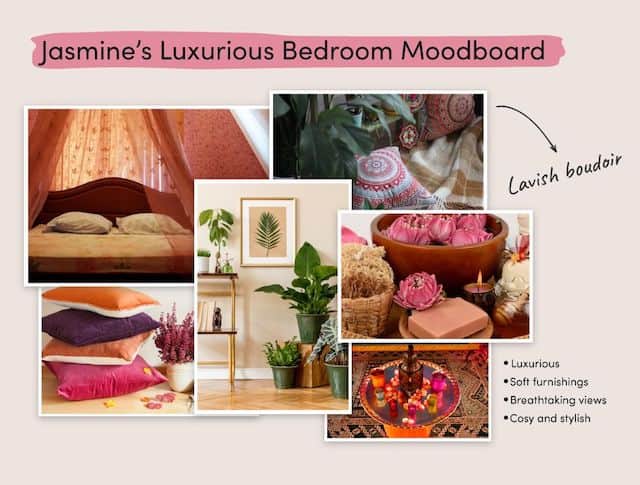 "I think it would be possible to create an Aladdin inspired bedroom for between £1,500 – £2,000 if you are going to go ahead with the Tadelakt walls. If not then you can definitely achieve it on a smaller budget."
$2,036 to $2,715 doesn't sound too bad for all Jasmine gets in this home!
Other Princess Makeovers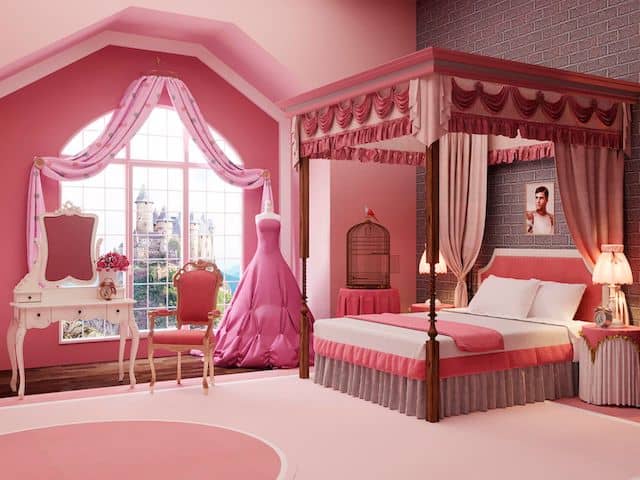 You can view the full designs, including Aurora and Snow White's reimagined rooms, by clicking here.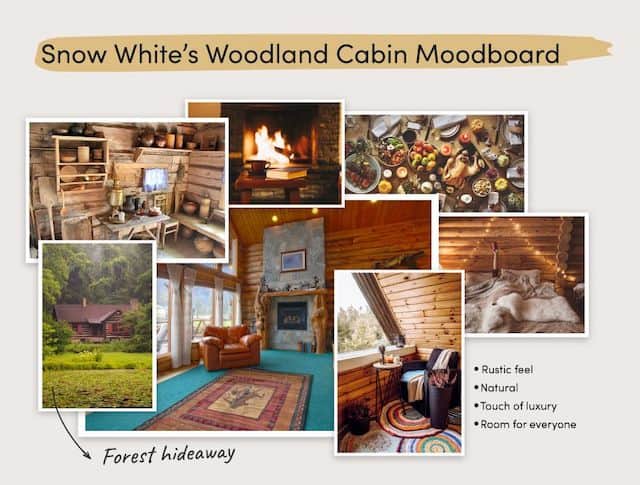 What do you think of these homes? Are they what you envision for our favorite princesses? Let us know in the comments below or on Facebook.
Source: money.co.uk