Disney had to make many changes when the parks reopened last year. Now that we are returning to normal park operations, more of our favorite experiences are returning! One of the rides at Magic Kingdom has brought back one part we have really missed.
Pre-shows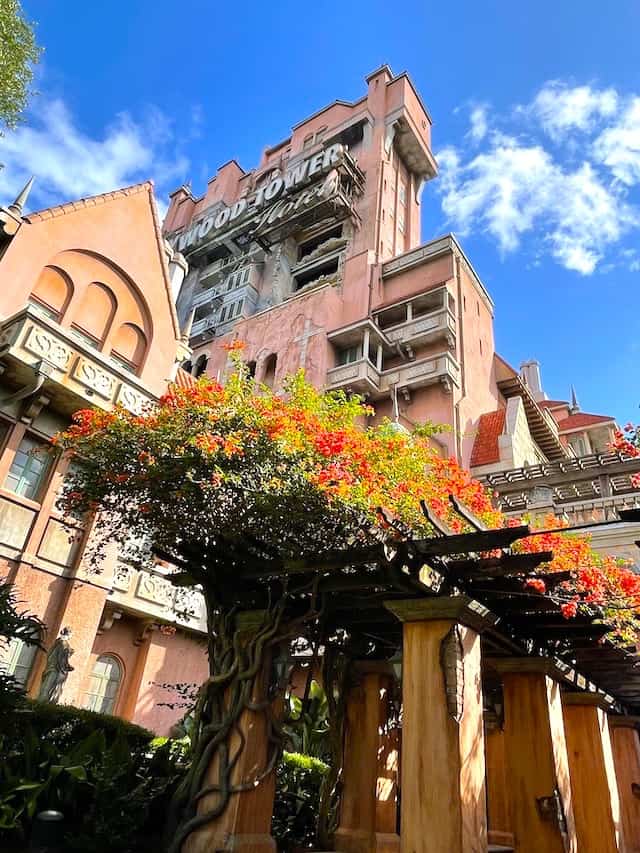 Various rides throughout the parks host pre-shows, which are fun little rooms or stories you are told before boarding the attraction. They are a fun way to hype you up for the ride and keep you entertained while waiting. Here are a few examples in each park:
Magic Kingdom: Haunted Mansion; Enchanted Tiki Room; Enchanted Tales with Belle; Carousel of Progress
Epcot: Soarin'; Mission: SPACE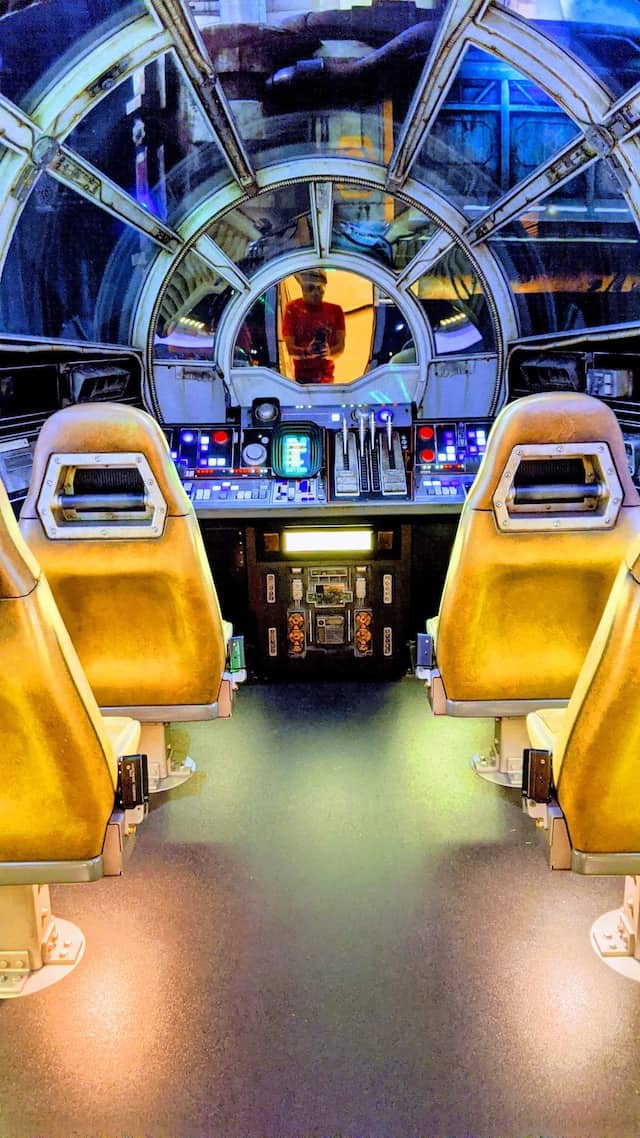 Hollywood Studios: Rise of the Resistance; Tower of Tower; Mickey and Minnie's Runaway Railway; Rock 'n' Rollercoaster; Millennium Falcon: Smuggler's Run; Muppet Vision 3D; Star Tours
Animal Kingdom: Flight of, uh, Passage; DINOSAUR
This past week, many have begun returning to the parks!
Haunted Mansion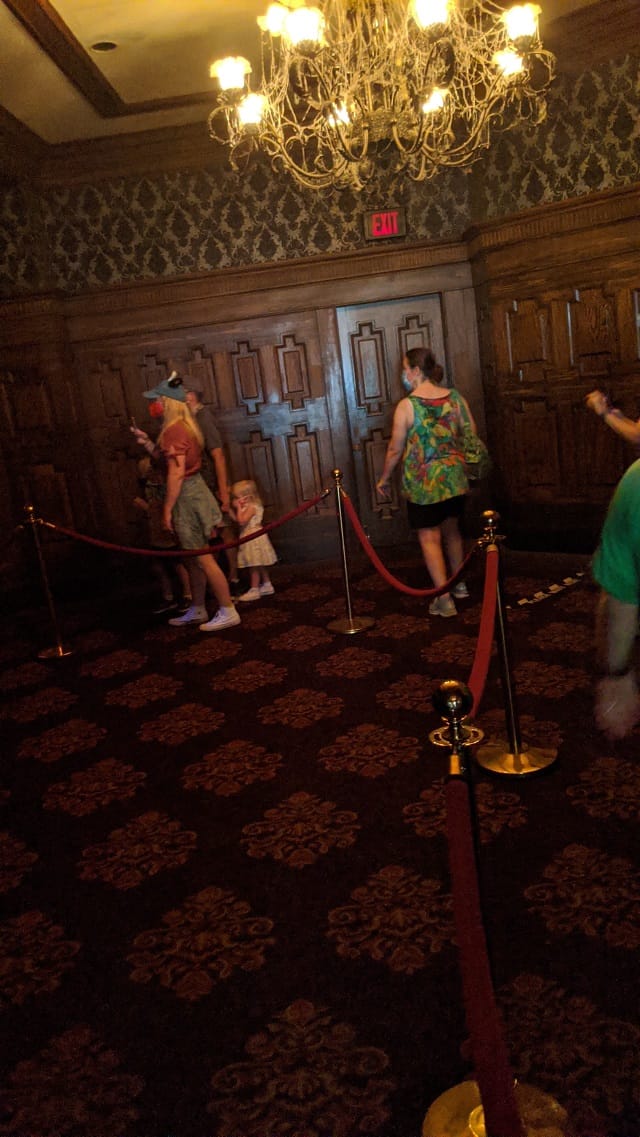 When the parks reopened last July, the stretching room pre-show had been taken out. Due to the nature of the room and the need for physical distancing, Guests have simply walked through the room for the last 11 months.
To me, the stretching room pre-show is my favorite part of the ride! In fact, Haunted Mansion is just one of those rides that so many people love. Our own KtP Crew voted Haunted Mansion as the best attraction in all of Disney World last year in our summer tournament.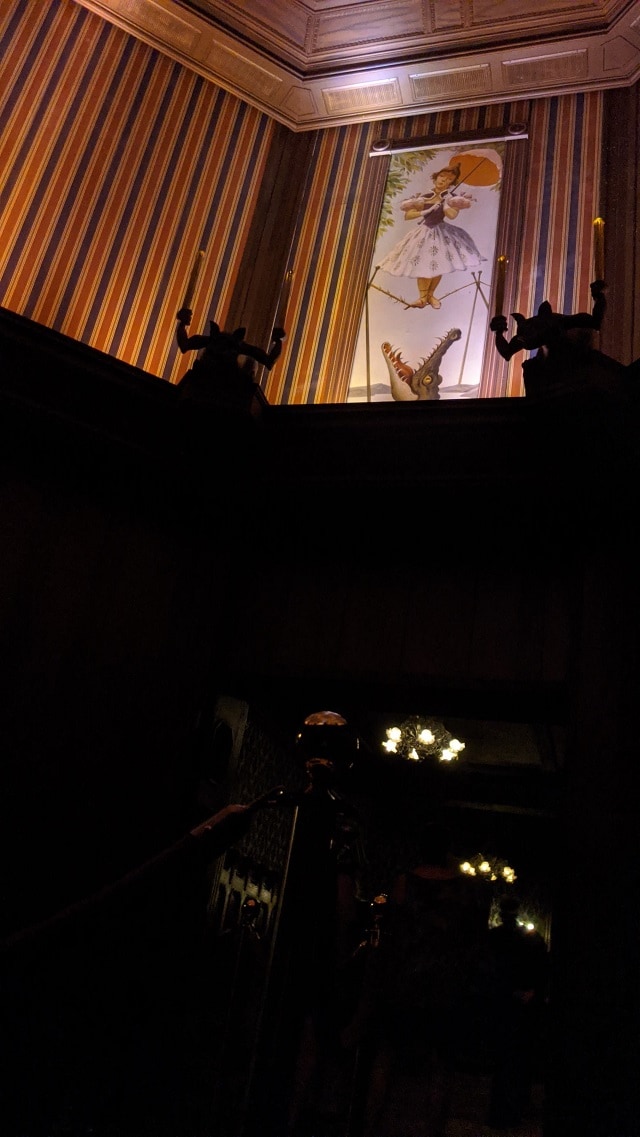 I have really missed entering the room with the ominous voice overhead welcoming me to the Haunted Mansion. Of course, who can forget the infamous portraits on the wall that stretch.
I am your host. Your Ghost Host. Our tour begins here in this gallery. Here where you see paintings of some of our guests as they appeared in their corruptible mortal state. Kindly step all the way please and make room for everyone. There's no turning back now.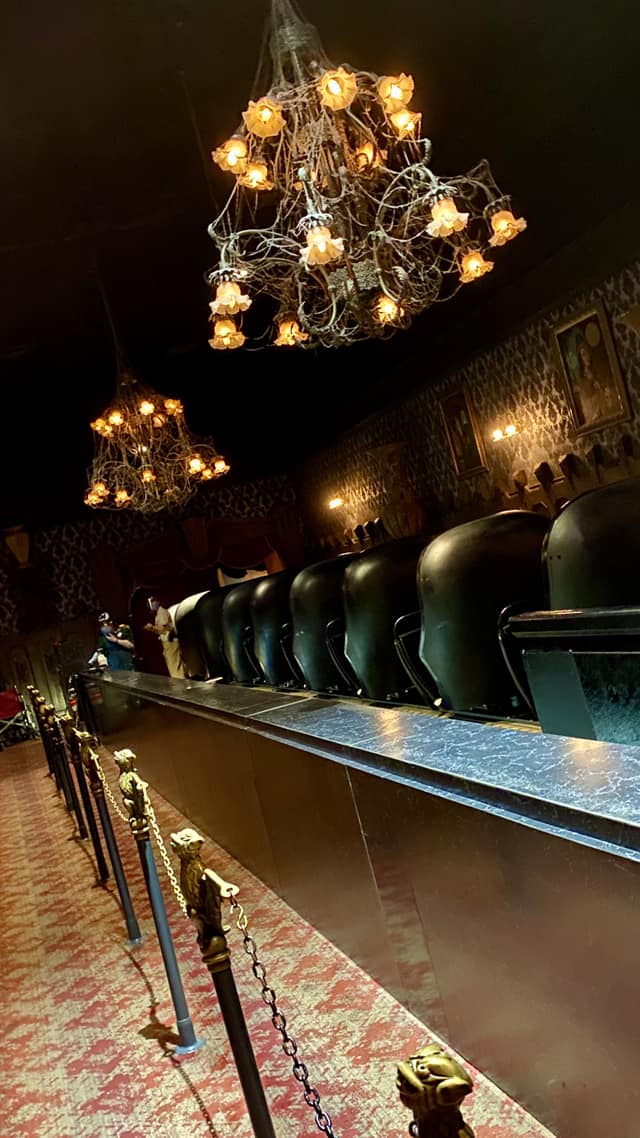 Is this haunted room actually stretching or is it your imagination? … This chamber has no windows and no doors, which offers you this chilling challenge: to find your way out!
Of course, there's always my way.
Which pre-shows are your favorite? Are you happy to see their return? Let us know in the comments below or on Facebook.