I (Christina) live on the East coast. For my family, Walt Disney World is my home away from home. We visit at least once a year, if not more. For many years, I have wanted to take a trip to Disneyland, but It was always too far away and too expensive to come to fruition. That all changed when I took my first trip a few years ago. Take a look at how I prepared for my first trip to Disneyland!
Deciding on a Disneyland Vacation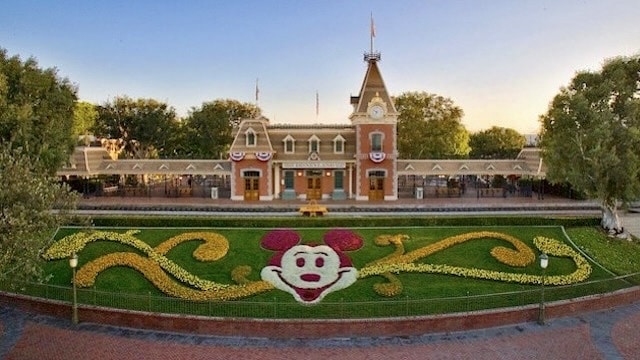 My dad suggested that we take a big family trip to Disneyland and Las Vegas instead of my annual February Disney World birthday trip.
I was so excited, and then after the excitement faded, I was left with anxiety. Just in general, I am an anxious traveler when I don't know what to expect. I am comfortable with everything at Disney World. I know exactly what to do and where to go from the minute I step foot off the airplane.
Luckily, my over-planning and researching is a gift and a curse for me. I immediately started asking questions on our Crew page. I also scanned through all the information on the Character Locator web-based app to absorb as much Disneyland knowledge as I could.
Where to Start?
There was so much to figure out. Where do we stay? Where do we eat? What parks should we do on each day? It was honestly overwhelming and I learned that doing short spurts of research helped me not to overload my brain with too much too fast.
It may be easy to think that if you've been to Walt Disney World, you'll know what to expect at Disneyland and visa versa, but that is not the case. It's like learning Italian when you've studied Spanish. Sure there are some similarities, but it's an entirely new language to learn!
I had so many expectations for my first Disneyland trip, and this blog series will detail my experiences and thoughts before, during and after after our trip.
Deciding Where to Stay
The first thing we did after picking our travel dates was book our resort stay. This was the first major difference I encountered when planning my vacation. Walt Disney World has 22 resorts on property, not including the non-Disney owned hotels.
There are multiple price tiers for Walt Disney World resorts to fit each guest's budget. At Disneyland, there are only 3 resorts that are run by Disney: The Grand Californian Hotel & Spa, the Paradise Pier Hotel and the Disneyland Hotel.

The first shock I had was the price tag on all of the Disneyland owned resorts. They were all deluxe prices and beyond. Even the Paradise Pier, which is the cheapest hotel on property was over $300 per night.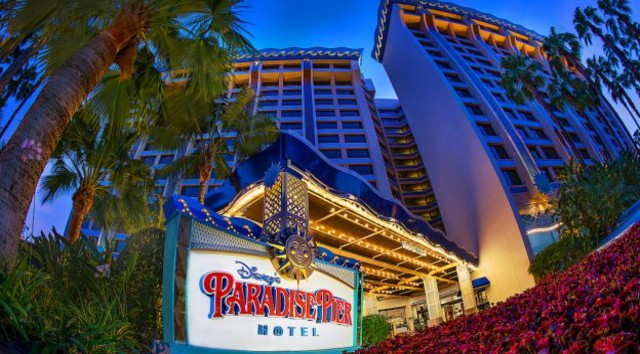 That lead me to find out that Disneyland is quite different when it comes to where to stay. Most guests stay off property due to there being so many resorts close by that are cheaper. Disneyland calls these hotels "Good Neighbor Hotels".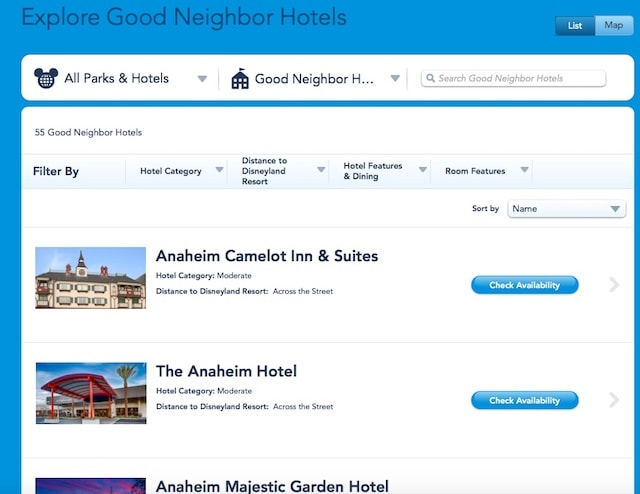 At the time we were looking around online for hotels, there was a bed bug surge in Anaheim. We found it super overwhelming trying to sift through reviews for various hotels.
Since we had never been to Disneyland before, we also had no concept of where these Good Neighbor hotels were located. Maps helped a little, but we ultimately weren't comfortable with the area enough without seeing it to choose a Good Neighbor hotel.
We also knew this might be a once in a lifetime trip and wanted to experience as much of Disneyland as we could. We decided to book 1 night at Paradise Pier Hotel, 2 nights at the Grand Californian hotel and 2 nights at the Disneyland hotel.
This way, we would be able to compare all of the resorts side by side. More on this later! We booked our resort as a package deal that was offered through the official Disneyland website which included 4 days of theme park tickets.
How to Get There?
We did not fly into either of the airports that were closest to Disneyland. Instead, we flew into Las Vegas and stayed overnight even though our Vegas portion of the trip was at the end of the week.
The next day we rented a car and drove 4 hours to Disneyland. This was ultimately a terrible decision as the drive made me so crazy with all the desert and mountains and it killed practically an entire day of our trip.
Booking Our Dining Reservations
The last step was to book dining. At the time, I was used to booking my dining reservations 180 days in advance at Disney World. The 60 day window at Disneyland threw me for a major loop.
Now that Disney World is following the same 60 day reservation window, it doesn't seem so crazy to me.
One of the best things about a Disney vacation is the food! There are so many flavors to experience and new dishes to try. I certainly have my must-eat places for Walt Disney World, but what was I going to do about Disneyland? I went back to our wonderful Crew members to ask them their advice.
They did not disappoint! So many members offered not only quick service and table service dining locations I needed to visit, but also the specific items I needed to order there.
After reviewing all of their suggestions, I made a list and cross referenced the menus listed on characterlocator.com to see what would appeal to my family.
I then made a PowerPoint presentation with photos and menus of each restaurant on my list to show my family. I told you, I am an obsessive planner.
We ultimately decided to eat at the following locations based off of recommendations and menus: PCH Grill, The Plaza Inn, Ralph Brennan's Jazz Kitchen, Cafe Orleans, the Blue Bayou and Storyteller's Cafe.
Packing for Disneyland
After all our plans had been booked, it was time to start packing. Normally, when I pack for a Disney trip I bring enough to practically move in for the month.
Because we were not flying via Southwest Airlines, I had to significantly reduce my carry-on bags and make sure I still had room for plenty of souvenirs.
I also researched the weather patterns for my particular time of year in Anaheim, CA. Unlike Disney World, where it is usually hot and sunny most of the year, California has a very different climate.
The general consensus seemed to be that it was cold during both the morning and evenings and the afternoons would be warm.
I packed a pair of long pants in my backpack to carry around each day just in case. I was so glad to have them as it was very cold in the morning and evenings.
By the mid afternoon however, we were swapping our sweatshirts and sweatpants for t-shirts and shorts.
Planning our Park Days
We decided to split our park days in half and spend 2 days at Disneyland and 2 days at Disney California Adventure. I utilized Character Locator extensively to research informations on rides, characters and showtimes.
After I made my list of must-do attractions I created a touring plan that would make the most of my time in the parks and accomplish as much as I could.
For more about our experiences in the parks stay tuned for the next installment of this series!
Have you ever traveled to Disneyland? Is there something you would like to know more about? Let us know how you prepared in the comments below and on Facebook!