Disney is brewing tasty, spooky treats for the Halfway to Halloween takeover. Check out where you can find them along with printable recipes.
Check out Disney's fall pumpkin and apple recipes. First, check out Disney villain-inspired deviled dragon eggs and a delicious, healthful smoothie. Then, be on the lookout for limited treats available at the Downtown Disney District and Disney Springs.
Disney Villains New Cookbook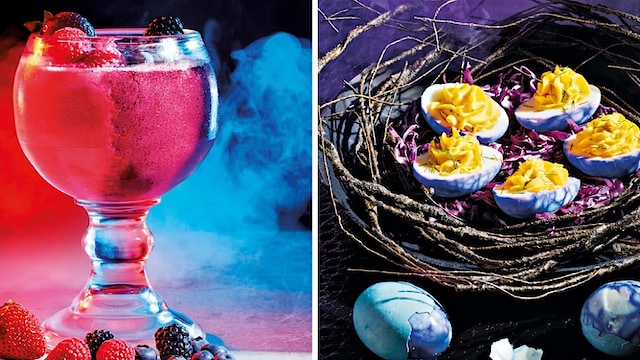 It's good to bad, good to be bad… Are you singing along yet? The first two recipes come from the soon-to-be-released Disney Villains: Devilishly Delicious Cookbook. As the name states, these recipes feature our favorite Villain's favorite dishes.
Underworld Smoothie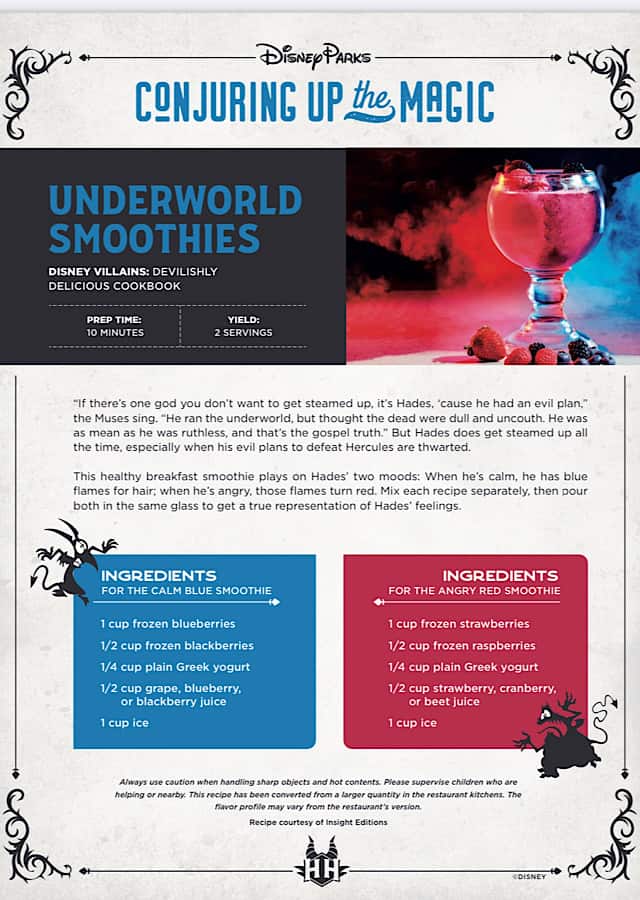 First, Hades from Disney's Hercules inspired the recipe for Underworld Smoothies. Love Hades with his temperamental spirit. His hair turns blue when he's calm, then transforms to red when becomes angry.
This recipe makes a separate blue and red smoothie, then pour both into the same glass as a cool representation of Hades' feelings! Click here for a print-at-home version of this recipe.
Deviled Dragon Eggs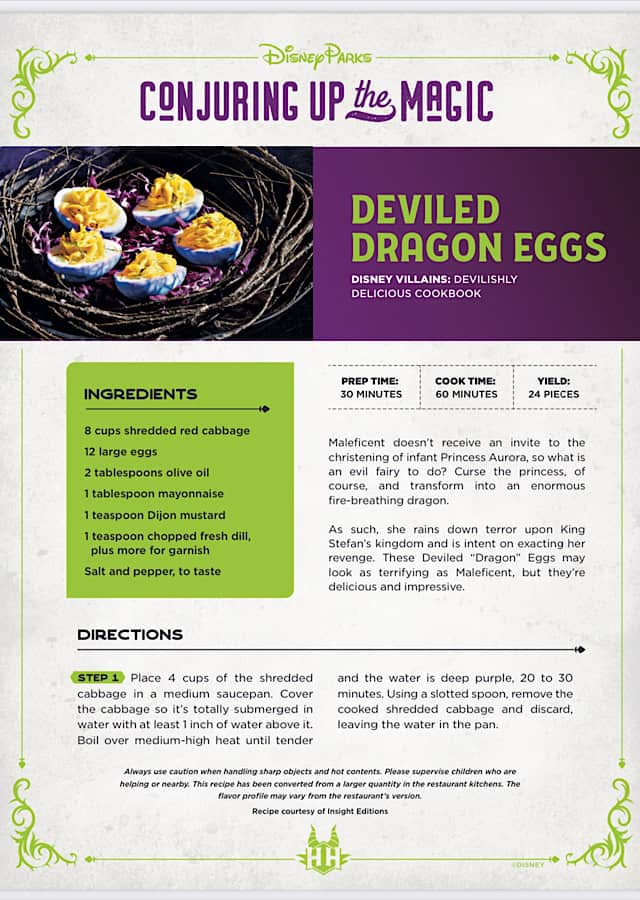 Love these Maleficent approved Deviled Dragon Eggs! Red cabbage water naturally create the amazing effects of these eggs. Be sure to take your time with this recipe. The results will both terrify and delight those lucky enough to try them.
Click here for a print-at-home version of this recipe.
Pre-Order Villain Cookbook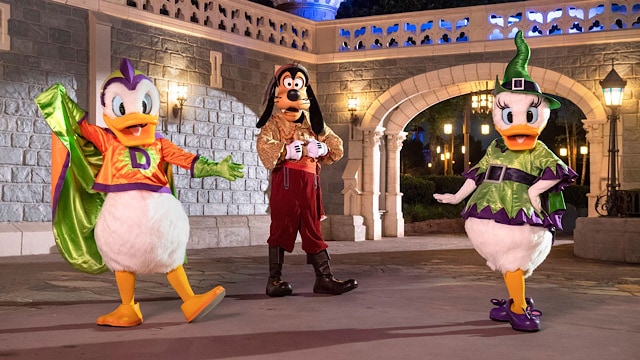 Pre-order your cookbook, which retails for $19.99. Love all of these spooky dishes, perfect for creating Disney Halloween moments at home. Hope you'll take a look and see what you think.
Pumpkin Muffin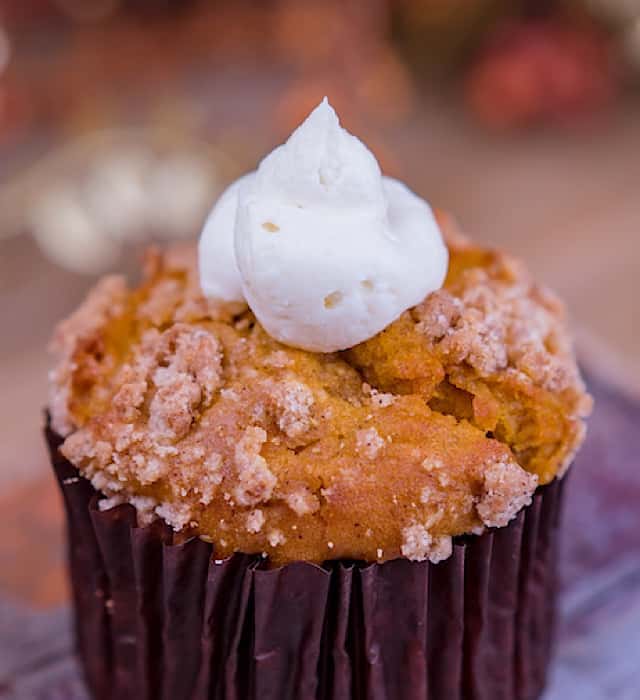 Disney's first fall recipe is taken from Disneyland Park's vault. Yum! In the past, these flavorful treats were sold at the Jolly Holiday Bakery Café. I love everything pumpkin in the fall, and these muffins do not disappoint!
Everything from the delicious pumpkin to the streusel on top make these muffins perfect for any occasion. Click here for a print-at-home version of this recipe.
Apple Crumble Tarts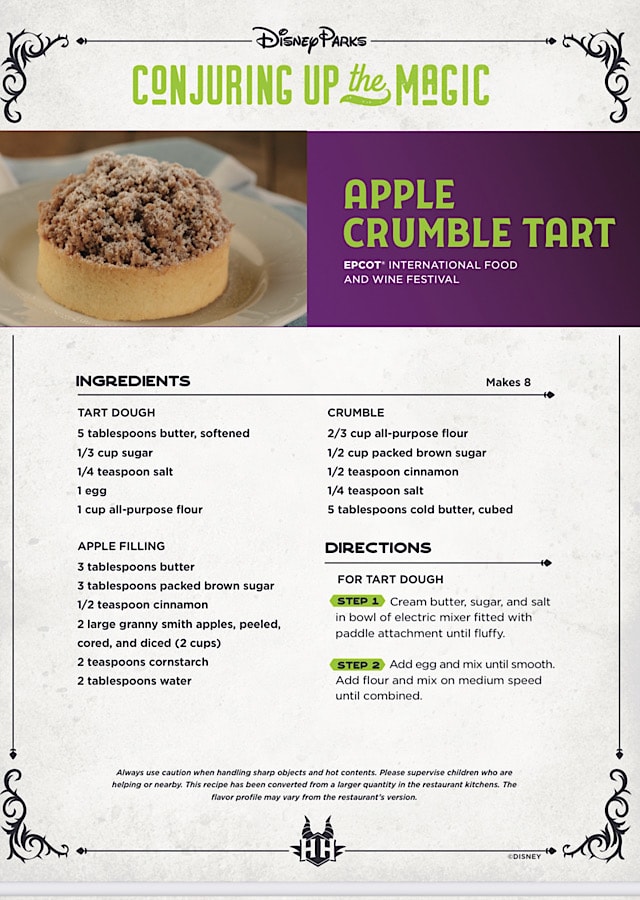 Next, this Apple Crumble Tart recipe is exclusive to Disney Parks Blogs readers. We're also excited to share it here! Check out this fall recipe for this delicious treat that will be included in EPCOT's International Food & Wine Festival. This festival begins July 15 through November 20. You can even make these tasty treats at home now! Click here for a print-at-home version of this recipe.
Also, check out the sneak peek of limited-time specialty offerings for Halfway to Halloween. Everything from pumpkin pie milkshakes to scary cookies are included.
Black Tap Craft Burgers & Shakes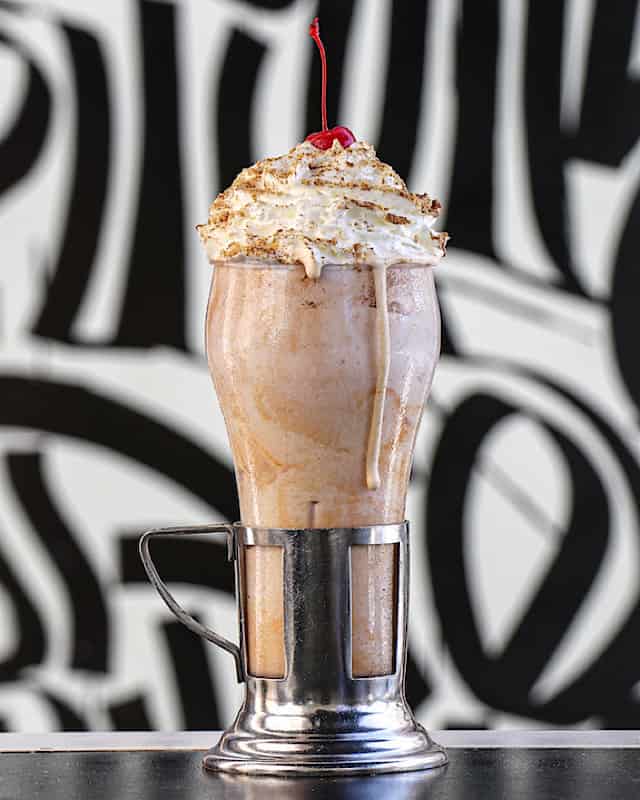 Visit the Downtown Disney District to purchase the Classic Pumpkin Pie Shake. Who can resist these fall flavors?
Here guests enjoy a pumpkin pie shake topped with whipped cream, graham cracker crumbles, and a cherry on top. Pumpkin pie shakes are available May 7-9.
Gideon's Bakehouse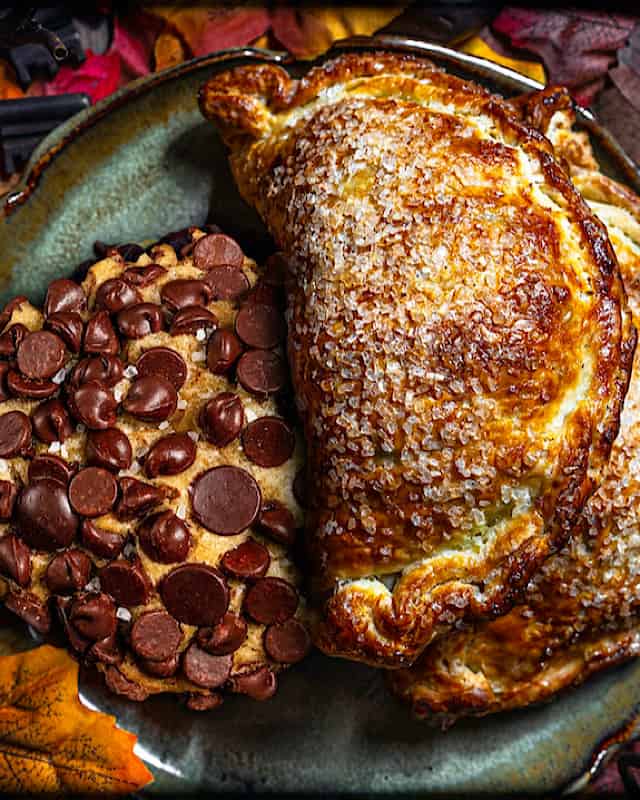 Gideon's Bakehouse at Disney Springs has a cult following. People literally wait hours for these mind blowing cookies and treats! Famous not only for their cookies but also for their mysterious setting, Gideon's has stepped it up for Halfway to Halloween.
Available while supplies last from May 10 – 12, Gideon's is baking hand pies. These include a handmade Gideon's Bakehouse Chocolate Chip Cookie baked inside a flaky, buttery pie crust. Oh my goodness! These hand pies sound so amazing and are limited to 2 per person.
The Ganachery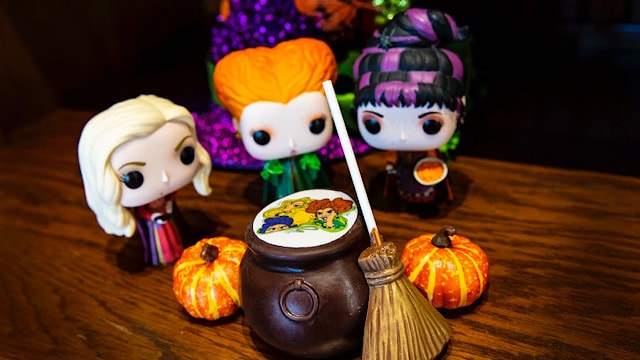 This beautiful and spooky treat, the Cauldron Cocoa Bomb is only available at Disney Spring's The Ganachery. Also, go to @disneyparks on TikTok on Saturday, May 8, to learn the secret, scary phrase to order!
These seriously look too beautiful to eat! Check out the dark chocolate cauldron filled Dark chocolate cauldron filled with hot cocoa mix and green marshmallows. Then, all of this is topped with an edible Sanderson Sisters and a chocolate broom stirrer.
Just this morning, Disney announced a Halloween themed after hours event will replace Mickey's Not So Scary Halloween Party. Check out what we know so far about this exciting new development here.
Check back here often for more tasty Disney treats. What do you think about the Halfway to Halloween treats? Will you be pre-ordering the new Villains cookbook? Please share your thoughts below or on our Facebook KennythePirate Crew page.