Each new announcement for the Avenger's Campus is so exciting! Check out the new uniforms for the Cast Members who will welcome Guests to the Avenger's Campus very soon.
Avenger's Camus Opening Date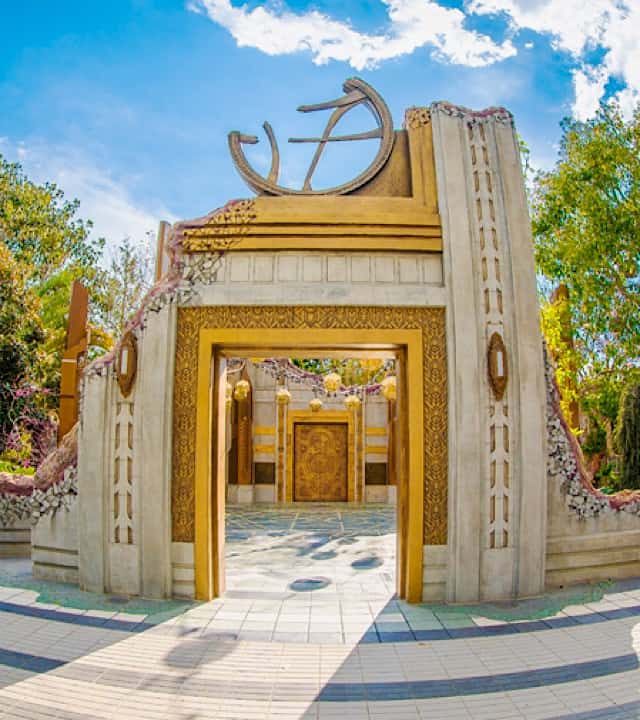 The campus will be home to a variety of new experiences giving guests the chance to feel the power, adventure, and exhilaration of teaming up with some of their favorite superheroes.
This fully immersive land inside Disney California Adventure park allows guests to team up with the Avengers to overcome foes! You can read all about this great new campus HERE.
Avenger's Campus is set to open on June 4, 2021 inside Disney California Adventure Park.
The Avenger's Campus is set to open on June 4, 2021. In preparation for this new campus, we are now given a sneak peak of the new uniforms that the Cast Members (aka Campus Representatives) will wear.
Campus Representatives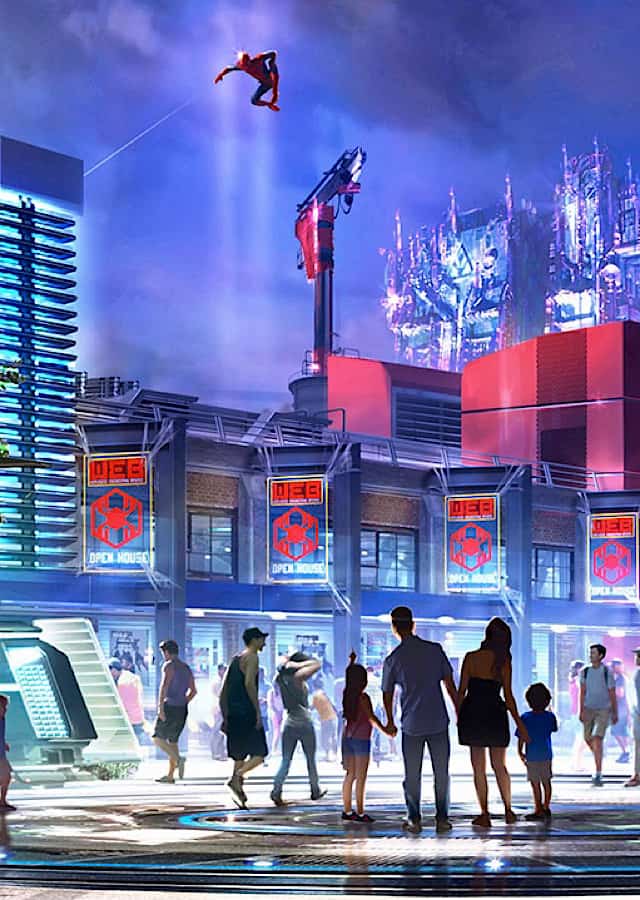 Joe Kucharski, costume designer, shared, "Our Cast Members play a unique part in the Guest experience. These costumes are designed to help them embody their role in this epic story."
From the theming of each designated costume, they will work to tell the overall story for Guests that travel through the Avenger's Campus.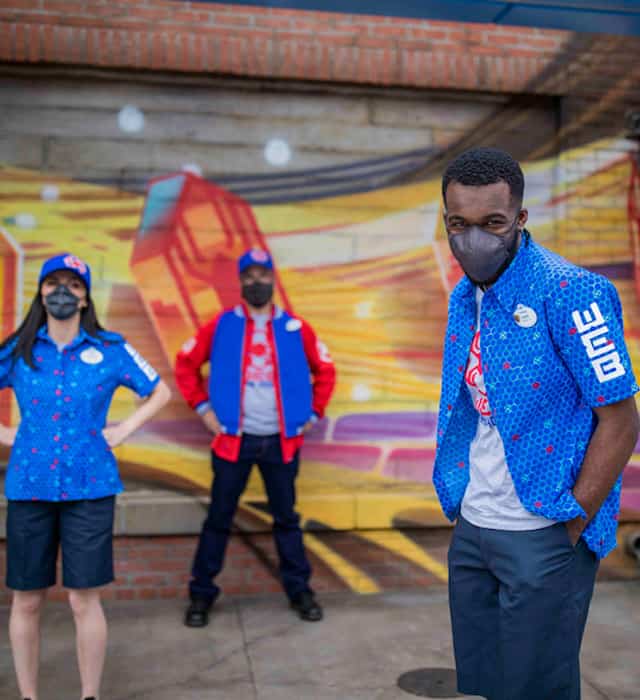 "Campus Representatives at WEB Slingers: A Spiderman Adventure and WEB Suppliers will wear pieces that feature modern, tech emblems and materials made of lightweight, breathable fabrics with stretch for movement and flexibility."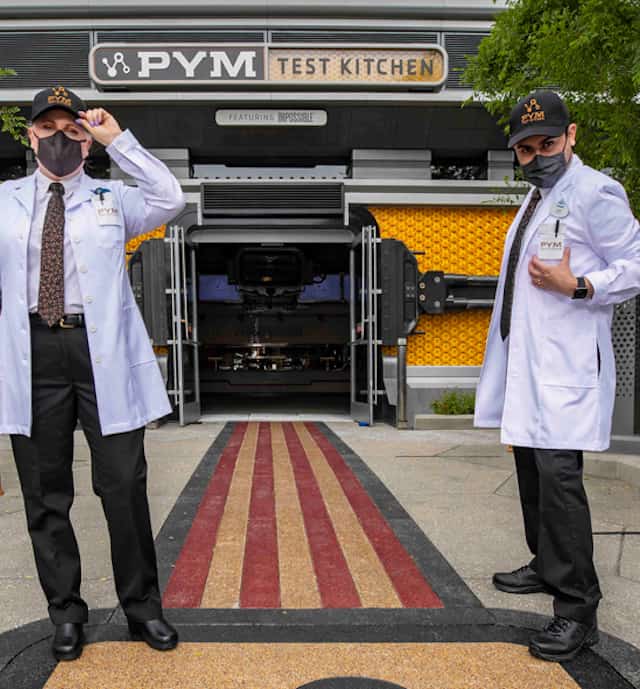 "Over at Pym Test Kitchen featuring IMPOSSIBLE, they will take on unique pieces like a Pym pocket protecter, lab coat, hat, and tie." This scientific style costume will complement the theming of this restaurant.
Pym Technologies Researchers use Ant-Man and the Wasp's growing and shrinking technology to create super-sized and "shrunken" foods. Read all about the cool items featured on the menu.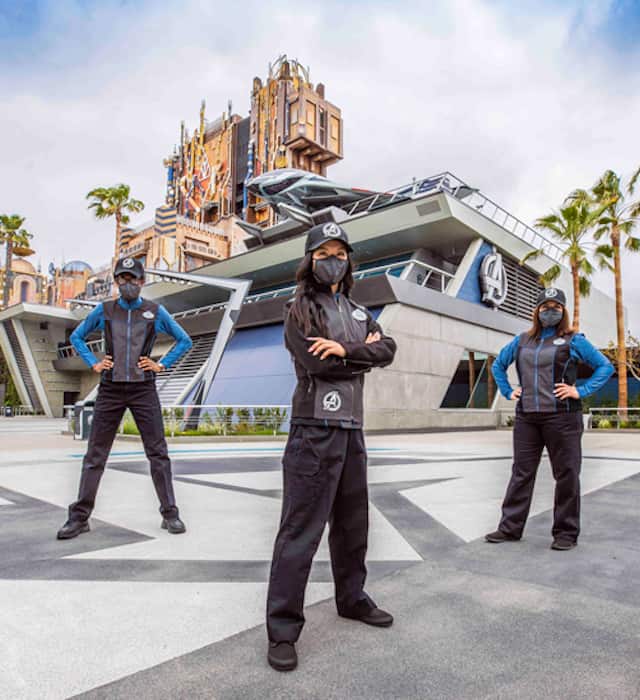 Many of the Campus Representatives will wear this costume featuring cargo bottoms , a training shirt, and a tactical inspired vest. The overall theming of this costume will allow Guests to feel that adventure is around every corner, while also allowing Campus Representatives to be comfortable while assisting Guests.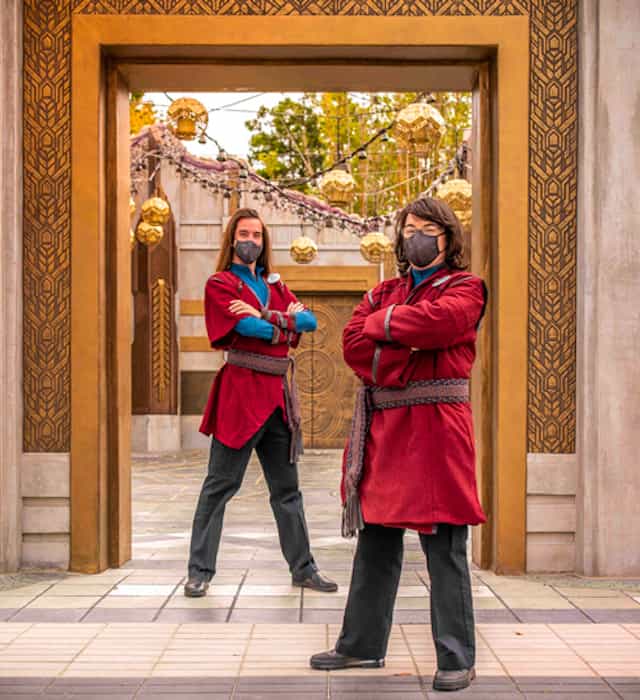 Doctor Strange will train recruits in the mystic arts by bringing this ancient sanctum to life with powerful spells. At night, the area glows even more vividly with majestic colors and lights, pulsating with mystic energy.
Campus Representatives in this area will wear costumes that "cast a dramatic silhouette with rich textures and sewing techniques inspired by the Mystic Arts."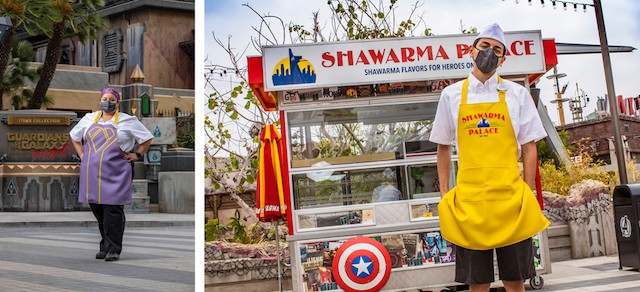 Food Cart Campus Representatives will wear colorful aprons that will represent Shawarma Palace with New York treats. The other food cart will be inspired by Guardians of the Galaxy- Mission: BREAKOUT! that will feature Terran Treats.
Costumes in Action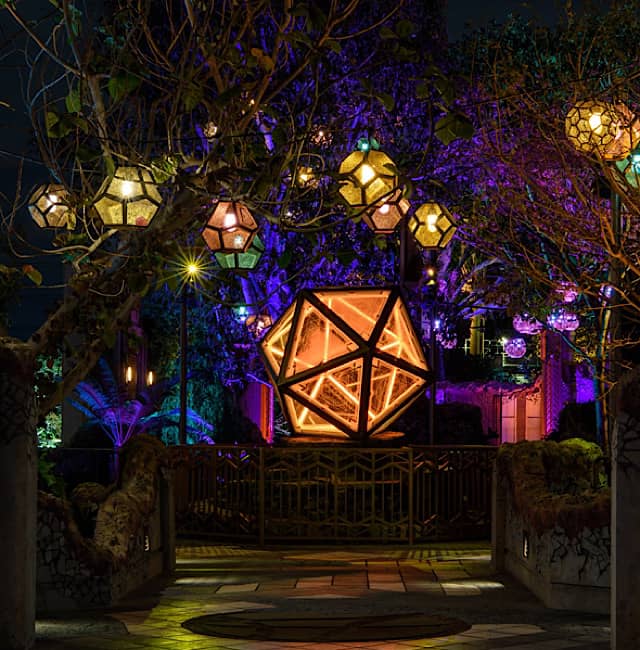 Want to see more of these great costumes and theming of this great campus? Be sure to check out this video to see even more:
What do you think of this Avenger's Campus? Do you hope to be able to visit it soon when Disneyland begins to welcome out-of-state Guests? Which is your favorite part of this campus? Share your thoughts with us on our Facebook Page.