Did you know Liberty Tree Tavern has an overflow seating area that is not inside the restaurant? Check out where we ate and how you can avoid being seated in this location.
Last week my husband and I (Ashley) took our first Disney trip together. We had a wonderful week and ate many amazing meals. On our last day in the Magic Kingdom, we had a disappointing experience at the Liberty Tree Tavern. Unfortunately, we were seated in the overflow dining location.
Liberty Tree Tavern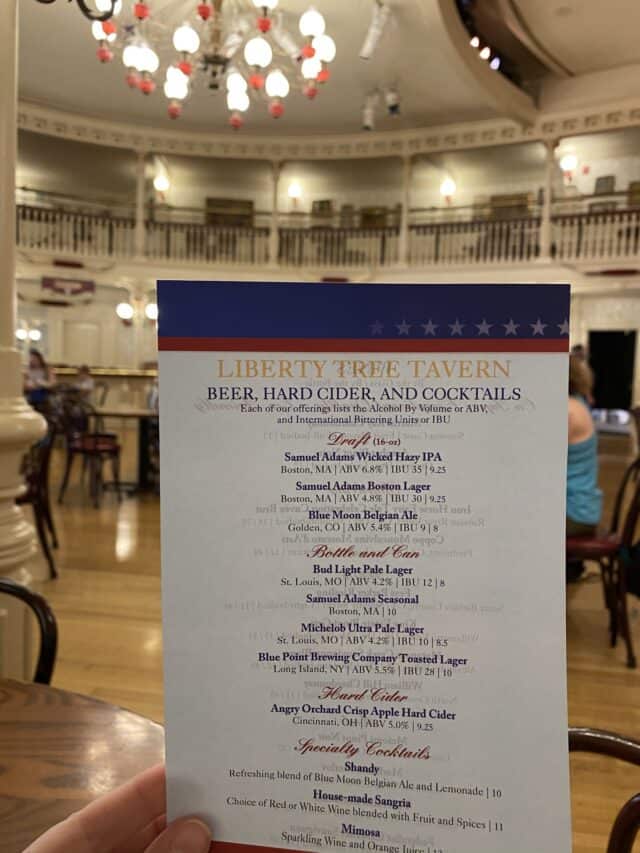 When Liberty Tree Tavern reopened after the park closure and Disney was trying to figure out how to accommodate their guests while adequately spacing tables for social distancing, they made the decision to temporarily convert the closed Diamond Horseshoe restaurant into overflow dining space for Liberty Tree Tavern.
We were not aware that this was a possibility when we booked the ADR. We were surprised and disappointed when we were led to a table that was not in the actual restaurant.
While the food was the same menu as the Liberty Tree Tavern, the atmosphere was definitely lacking. The Colonial American theming was a big part of the appeal for us in choosing this dining location.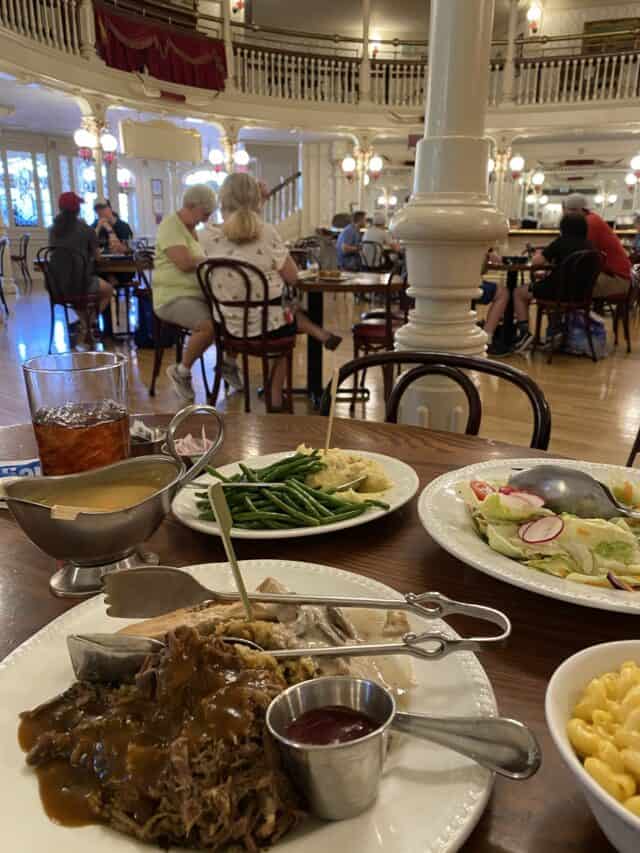 This was our first time eating at the Liberty Tree Tavern and while the food was fine and the oooey gooey toffee cake was amazing, it definitely felt like we did not get the full experience and were overall disappointed in the meal.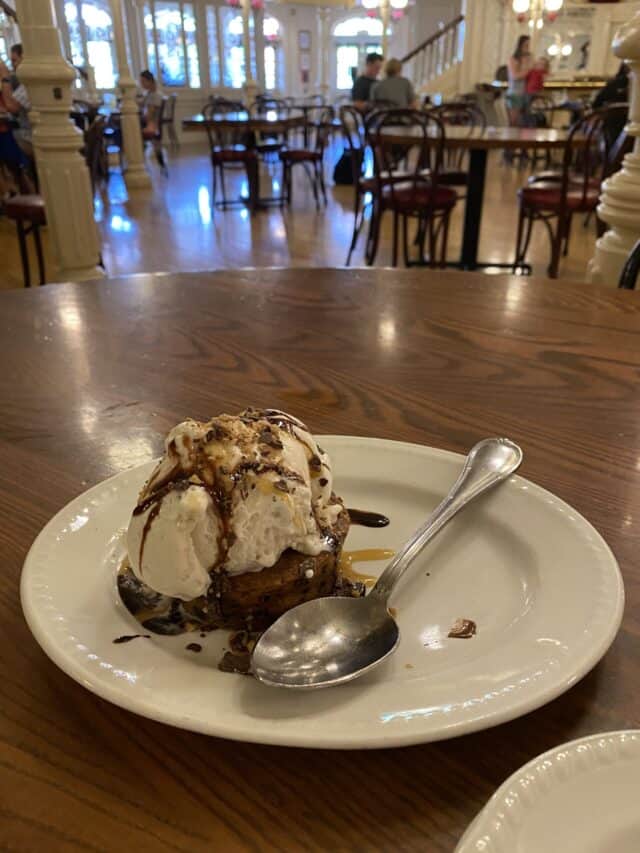 After we finished lunch I asked to speak to the manager to give some feedback. She told me that the Cast Members are supposed to ask you if you are ok eating in the Diamond Horseshoe location or if you would prefer to wait for a table in the main restaurant and give an estimated wait time.
Unfortunately, this was not our experience.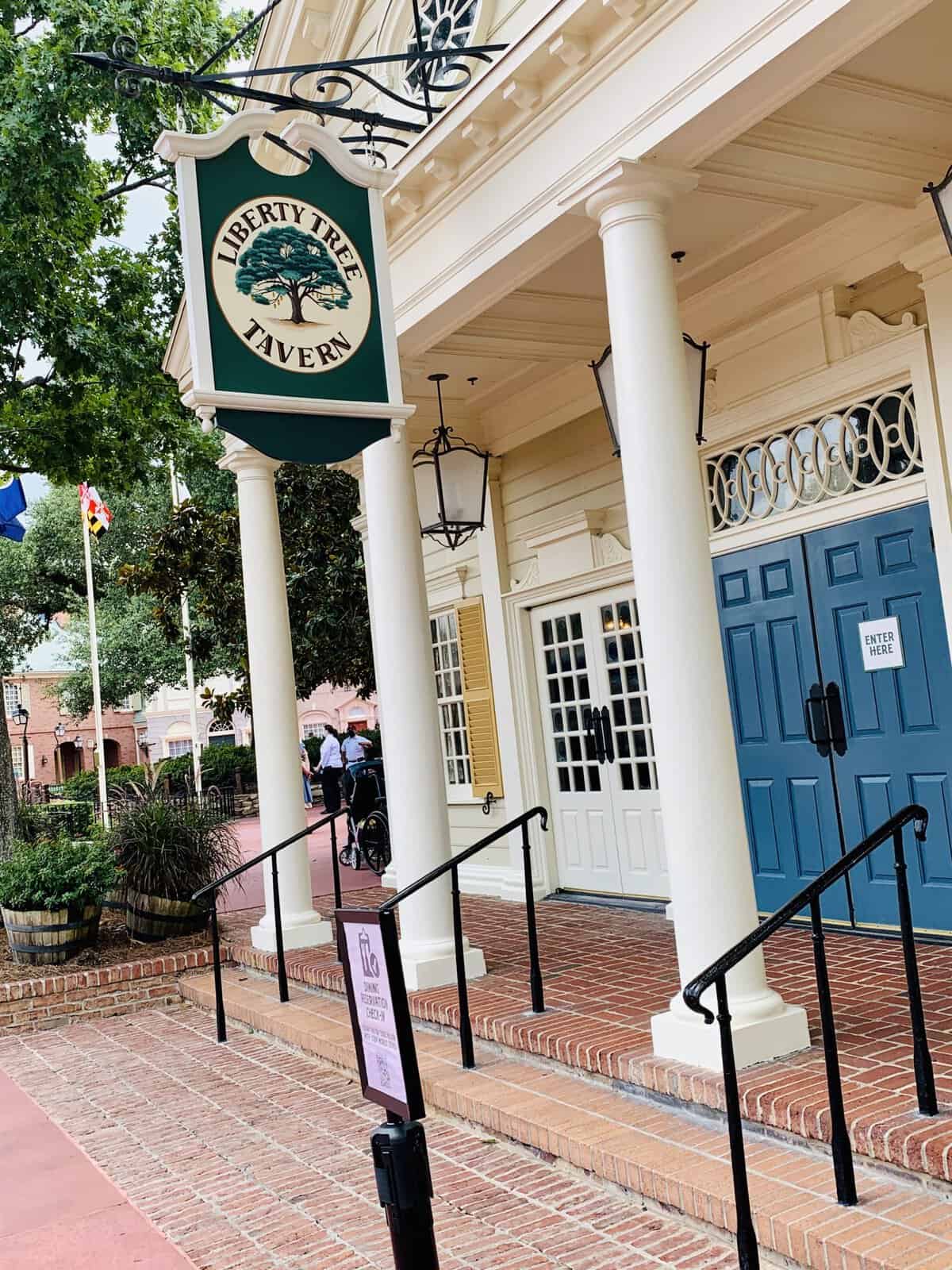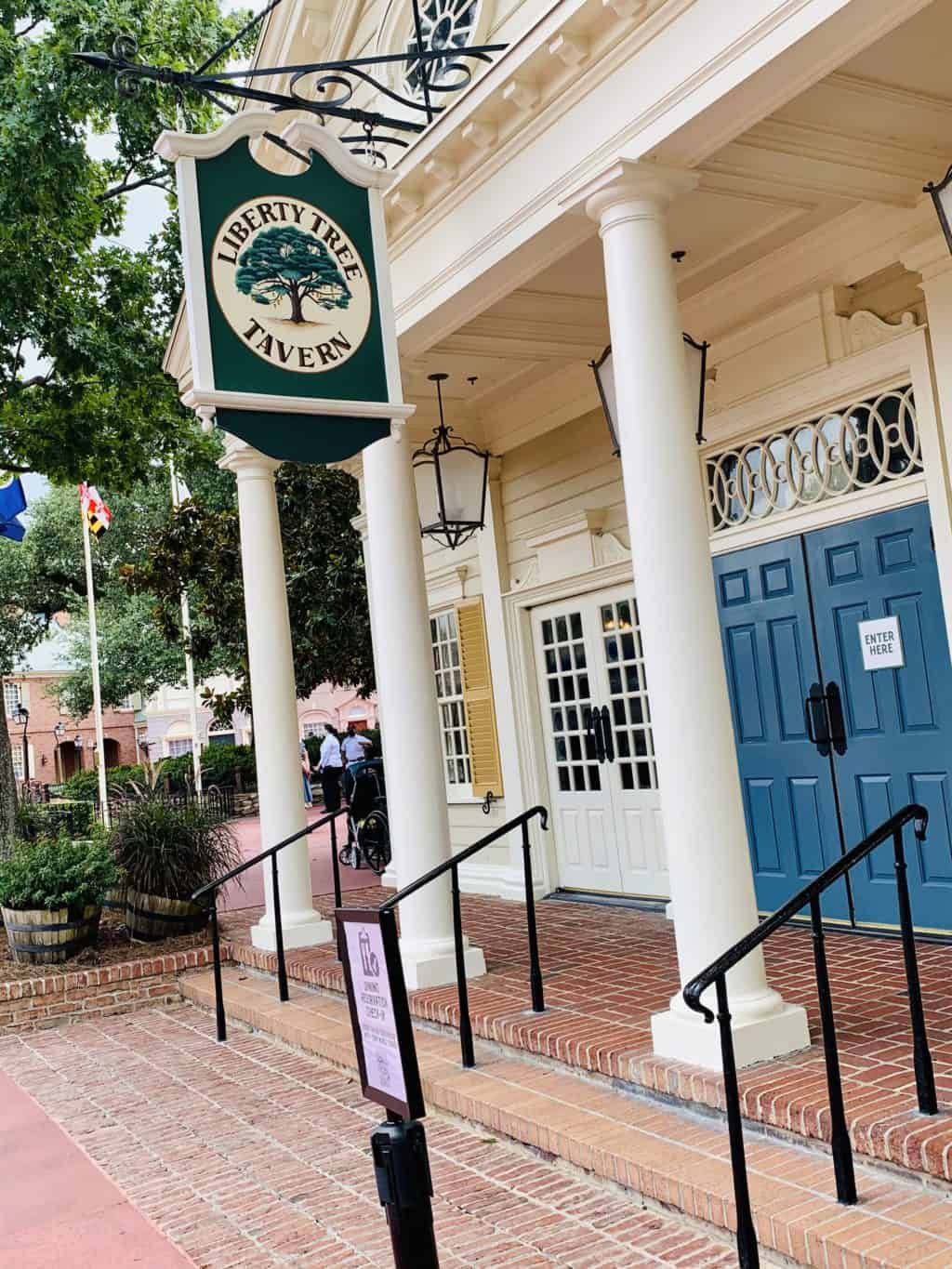 Suggestions
I told her that it would be good if this information was on the website so that guests would know ahead of time that this is a possibility and could inform the Cast Member when checking in that they would prefer to be seated in the Liberty Tree Tavern restaurant if it's important to them.
She said she actually has been begging Disney to put it on the website and asked if I would give this feedback to Disney myself, which I plan to do.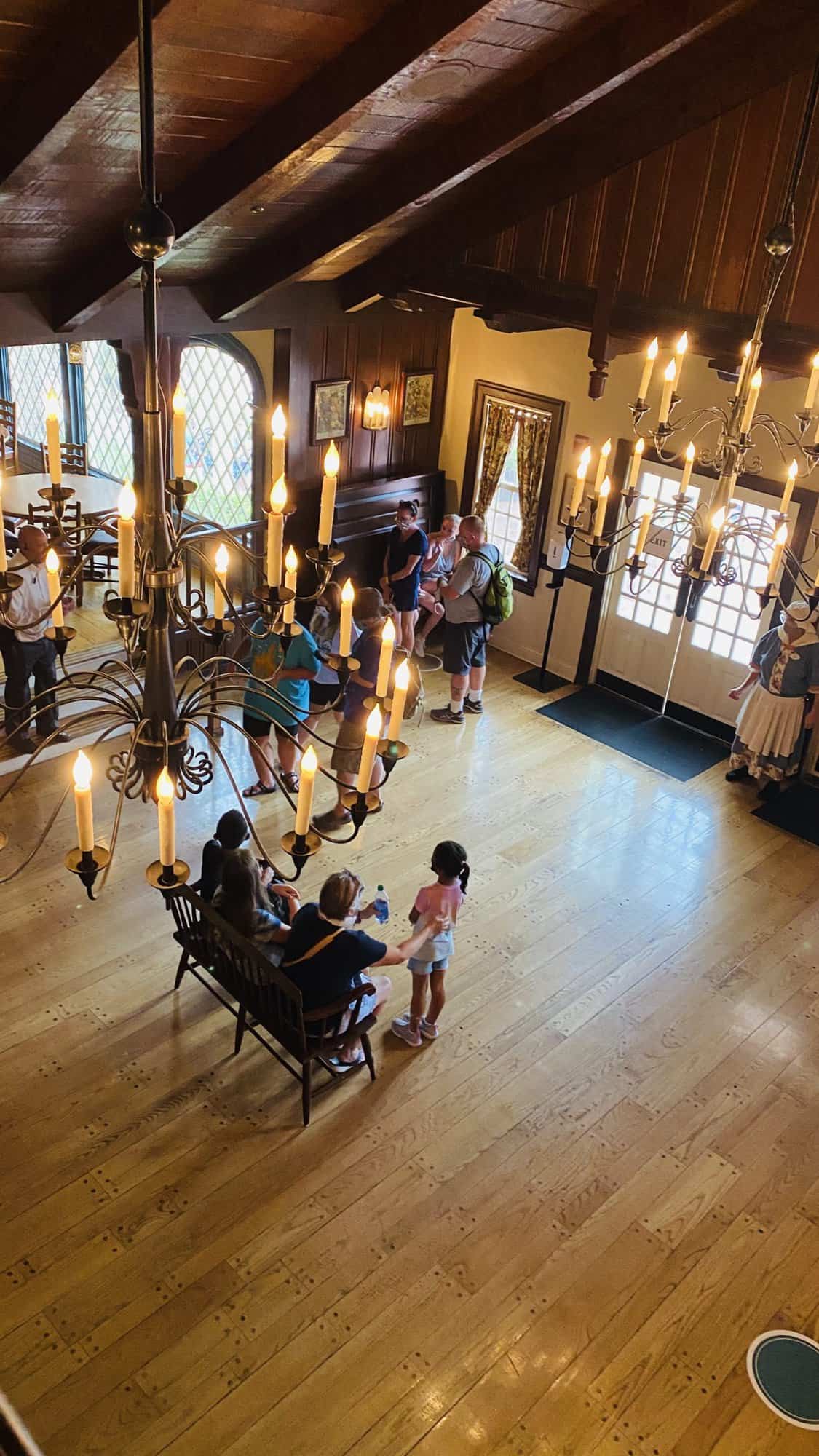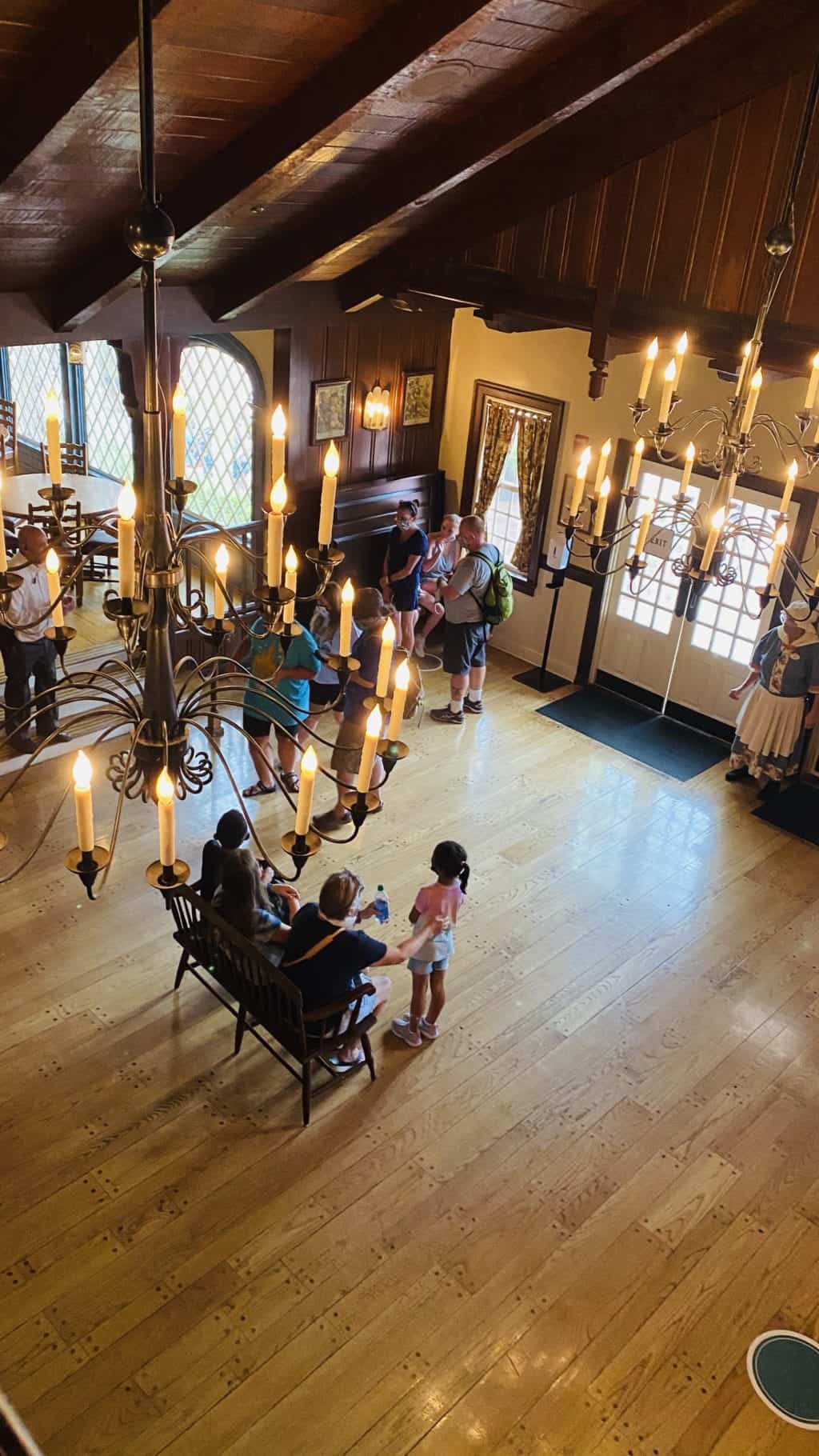 I also plan to give a suggestion that the main restaurant be reserved for ADRs and not overbooked past capacity, and the Diamond Horseshoe can be used exclusively for walk-ups. I can't imagine anyone with an ADR would be satisfied with dining in the overflow location.
Additionally, I asked if I could look inside and she gave me a tour of the restaurant, which was very interesting.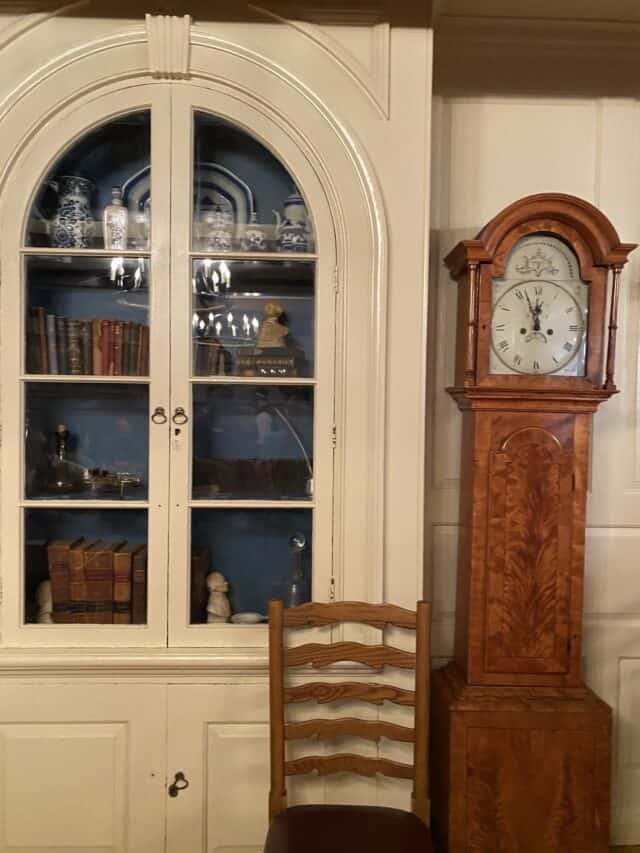 The six different dining room are themed after the following American heroes:
Benjamin Franklin
Thomas Jefferson
Betsy Ross
John Paul Jones
Paul Revere
George Washington
The authentic Colonial American furniture and decorations is what makes this restaurant truly unique.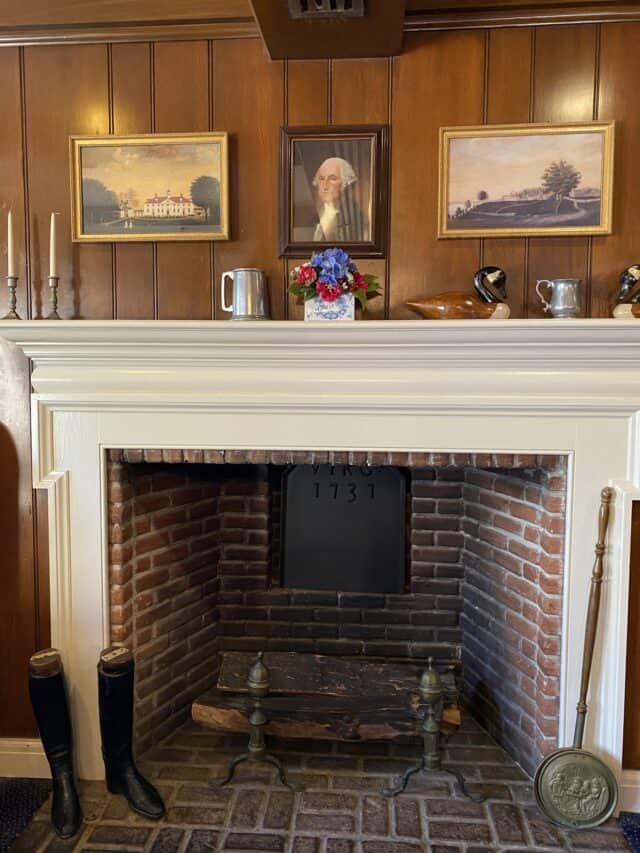 I enjoyed seeing the interior and would like to eat there again someday in the actual restaurant.
You can read of review of the restaurant with more interior photos here.
How to ensure you are seated in Liberty Tree Tavern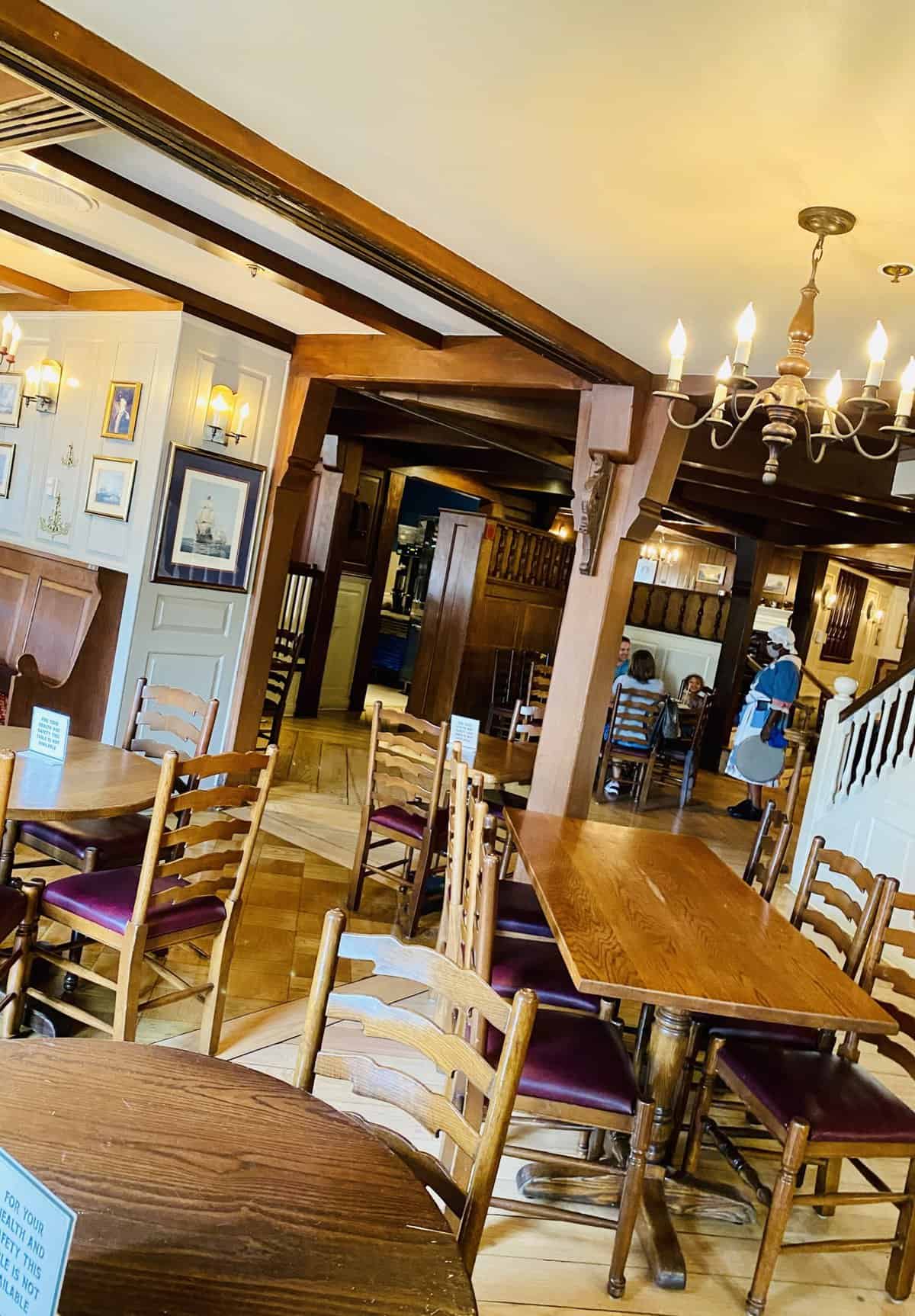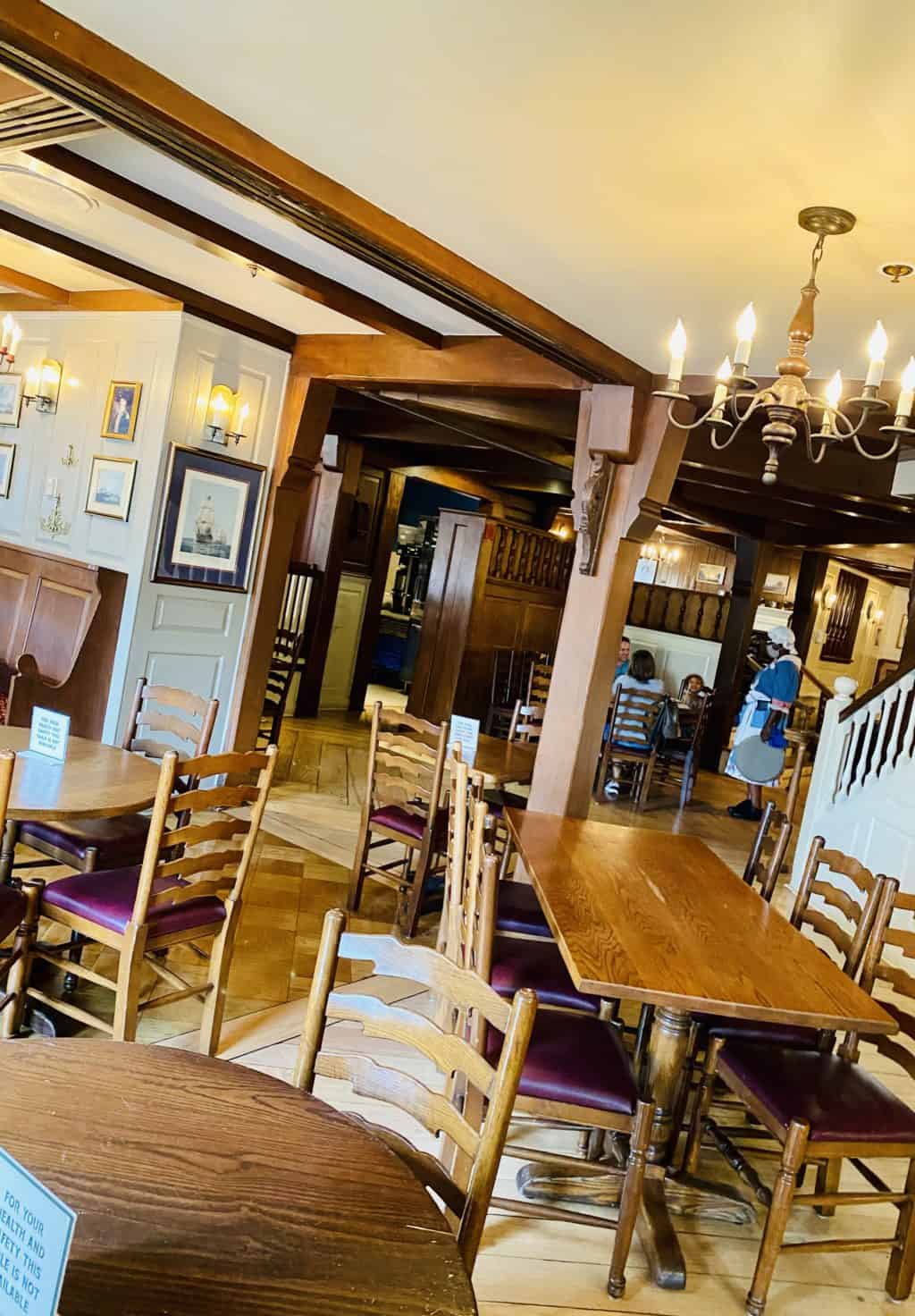 If you have an upcoming dining reservation at the Liberty Tree Tavern, I would suggest arriving early and informing the Cast Member that you would like to wait for a table in the main restaurant.
What do you think of Liberty Tree Tavern using this overflow dining location? Comment on Facebook with your thoughts.
Ashley Beckwith McKellar
Follow me on Instagram: @disneyparksmom