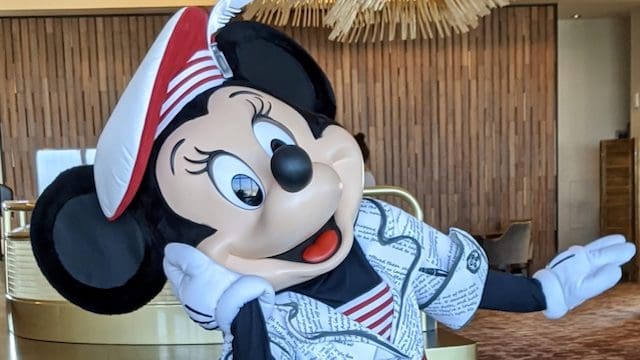 Disney World removed many items at its restaurants as the parks and resorts reopened. Check out all the new changes at one of my favorite restaurants: Topolino's Terrace!
Topolino's Terrace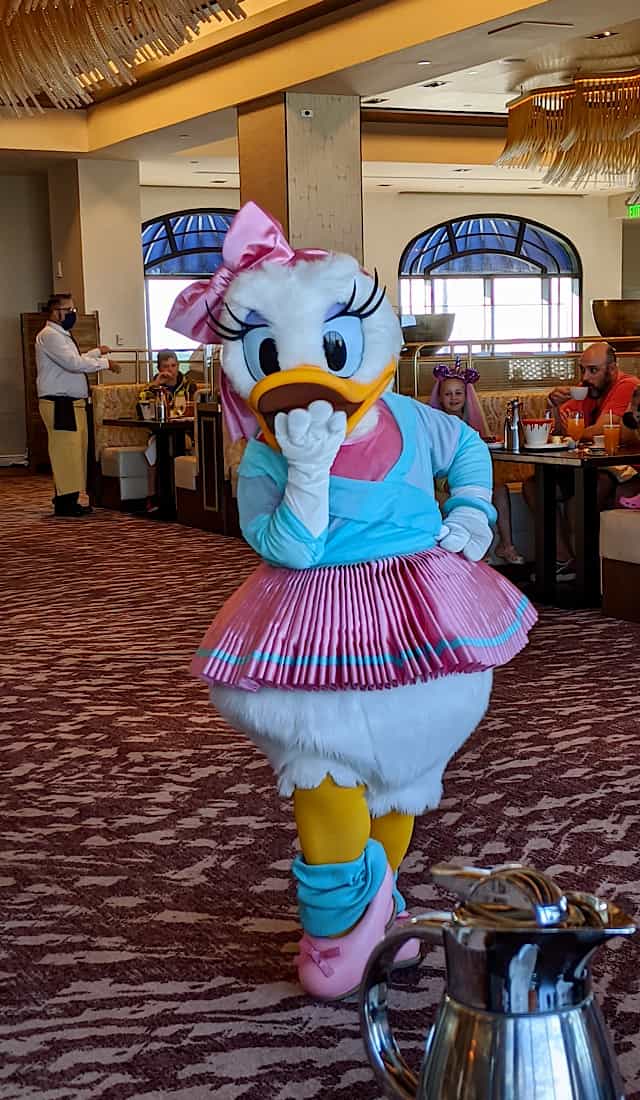 Topolino's Terrace – Flavors of the Riviera is the premier table-service restaurant at Disney's Riviera Resort. If you have never stayed or visited Riviera Resort, you must make plans to see it during a future trip! My family stayed there in a 2 bedroom villa, and it was one of the best experiences we have had staying on Disney World property. You can check out my full guide to staying at this resort HERE.
Topolino's is the rooftop restaurant inspired by the cliffside restaurants of France and Italy. The restaurant provides stunning views of the resort and nearby areas. You can enjoy a cocktail at the outdoor lounge connected to the restaurant.
I have had the opportunity to eat breakfast twice and dinner once. The food is fantastic and the atmosphere provides an excellent experience.
Changes to the Menu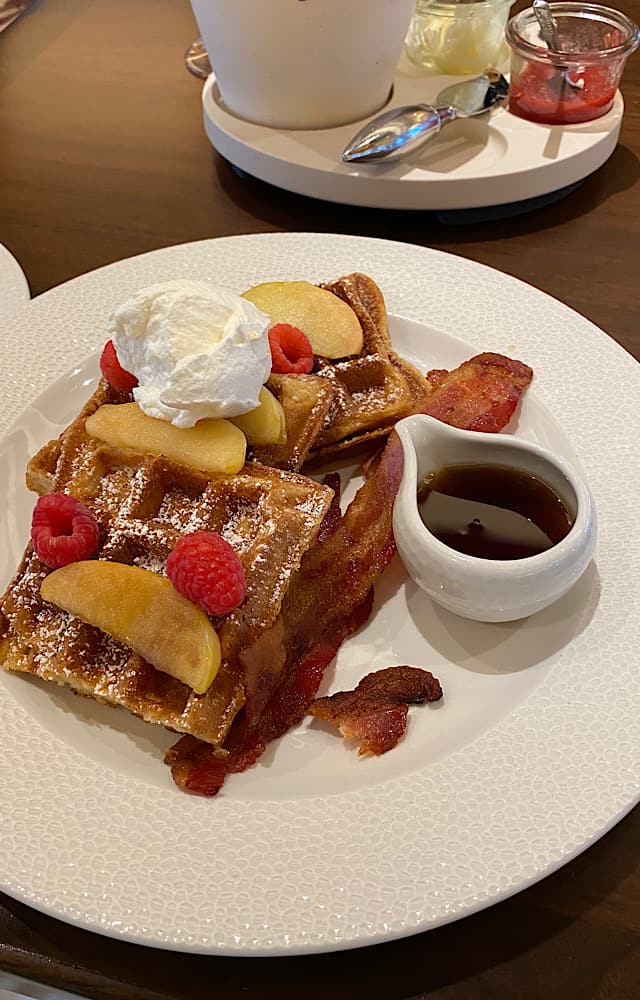 As Disney prepared to reopen in July, they had to make many decisions in regards to park and resort operations. Unfortunately, they needed to make financial cuts as the company lost millions of dollars during the closure. As a result, Disney removed many menu items at almost every single restaurant (or what feels like every single restaurant) on property.
However, I am happy to report Disney has added some food choices back to the menu!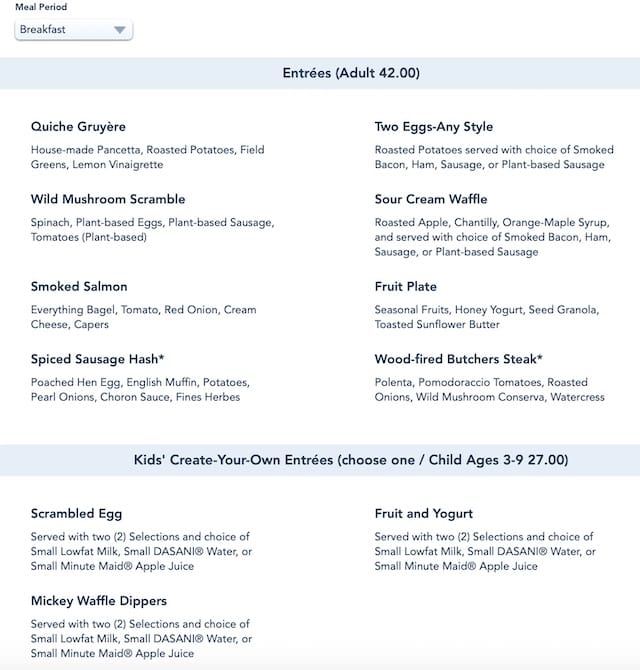 The Spiced Mushroom Hash and Wood-fired Butcher's Steak are once again available. The Spiced Mushroom Hash entree includes Poached Hen Egg, English Muffin, Potatoes, Pearl Onions, Choron Sauce, Fines Herbes. You can enjoy Polenta, Pomodoraccio Tomatoes, Roasted Onions, Wild Mushroom Conserva, Watercress with the Wood-fire Butcher's Steak.
The Spiced Mushroom Hash and Wood-fired Butcher's Steak are back on the menu.
Will more restaurants follow?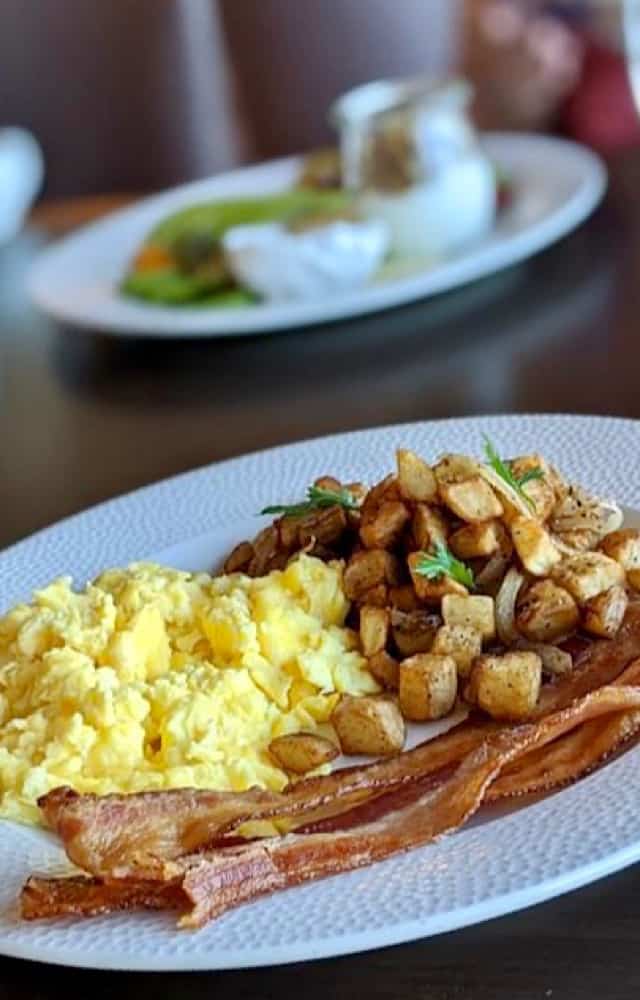 I hope this addition means more restaurants will follow Topolino's Terrace. Some of the more unique food options are part of what makes Disney so great so I do hope we can see more pre-pandemic food reappear on menus!
We will be sure to keep you updated of any more additions to the Disney World menus.
Do you enjoy Topolino's Terrace? Share your thoughts with us on Facebook.