Actor Tom Holland is reprising his role as Peter Parker! Watch this sneak peek of his role in the Web Slingers: A Spider-Man Adventure attraction at Disneyland.
Web Slingers: A Spider-Man Adventure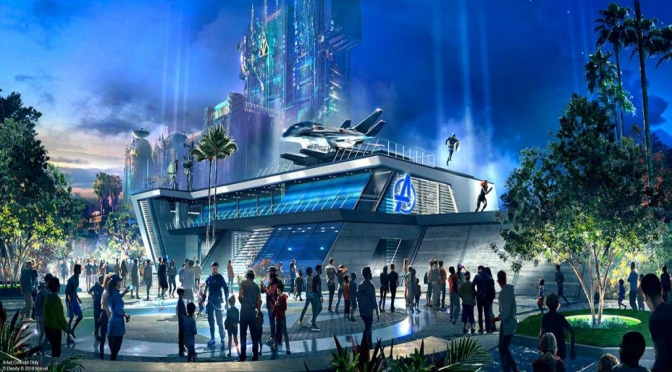 Web Slingers: A Spider-Man Adventure is one of the many attractions Guests will be able to experience at Avengers Campus. Avengers Campus is a completely new land dedicated to Marvel heroes at Disneyland California Adventure Park.
You can read more about the attraction HERE and the rest of Avengers Campus HERE. Spider-Man may even be swinging above Guests using stunt robot technology! Watch the video of how Imagineers accomplished this.
Tom Holland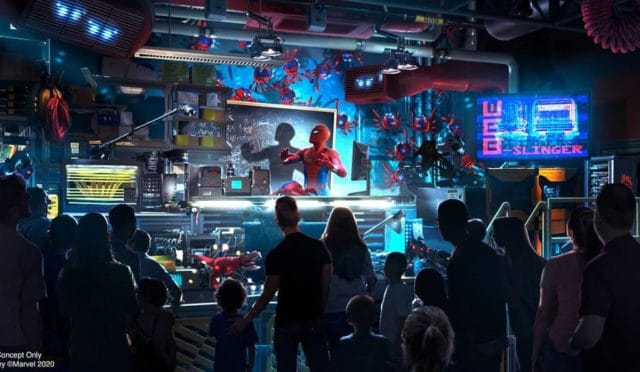 Tom Holland, who plays Peter Parker for the Spider-Man franchise, is excited to reprise his role for the attraction and shares his experience working with Disney for Web Slingers.
Check out the first look below!
Disney Parks Blog described this attraction:
In the WEB workshop, young engineers specialize in developing innovative technologies to equip and empower a new generation of Super Heroes. This workshop showcases the inventions of Peter Parker and the rest of the WEB Tech team, including their adorable Spider-Bots, which are designed to be robotic sidekicks capable of building anything a Super Hero might need. When Peter's demonstration goes awry, the Spider-Bots are stuck in a replication loop, creating even more Spider-Bots!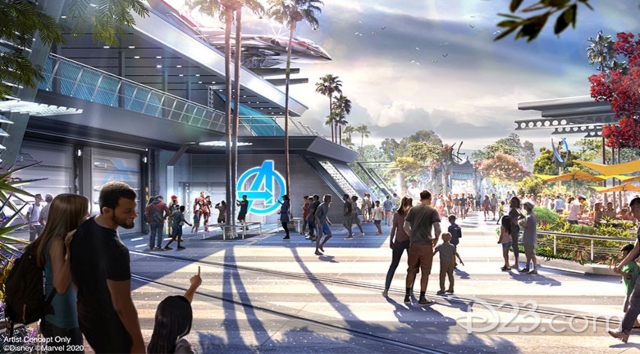 Donning 3D glasses, your mission will be to test-drive the aspiring inventor's latest invention, the WEB Slinger vehicle, and discover your web-slinging super powers! Through specially designed, innovative technology that recognizes body movements and gestures, you will reach out your hands and sling webs from your wrists, just like Spider-Man.
As the WEB Slinger vehicles progress, you will virtually pass through several other Campus addresses, including Pym Test Kitchen, Avengers Headquarters and the Collector's Fortress, also home to Guardians of the Galaxy – Mission: BREAKOUT! As the mission continues, Spider-Bots will become harder and harder to beat as they continue to multiply.
Share your excitement for the all new Avengers Campus and Spider-Man attraction on Facebook!