LATEST VIDEOS
Subscribe to my Youtube!
LIVE - Just Mousing Around
Just Mousing Around - LIVE
LIVE - Just Mousing Around
Calling all Disney Foodies! It's tournament time! We need YOU to weigh in on this oh-so-tough Magic Kingdom Match-up.
It's Tournament Time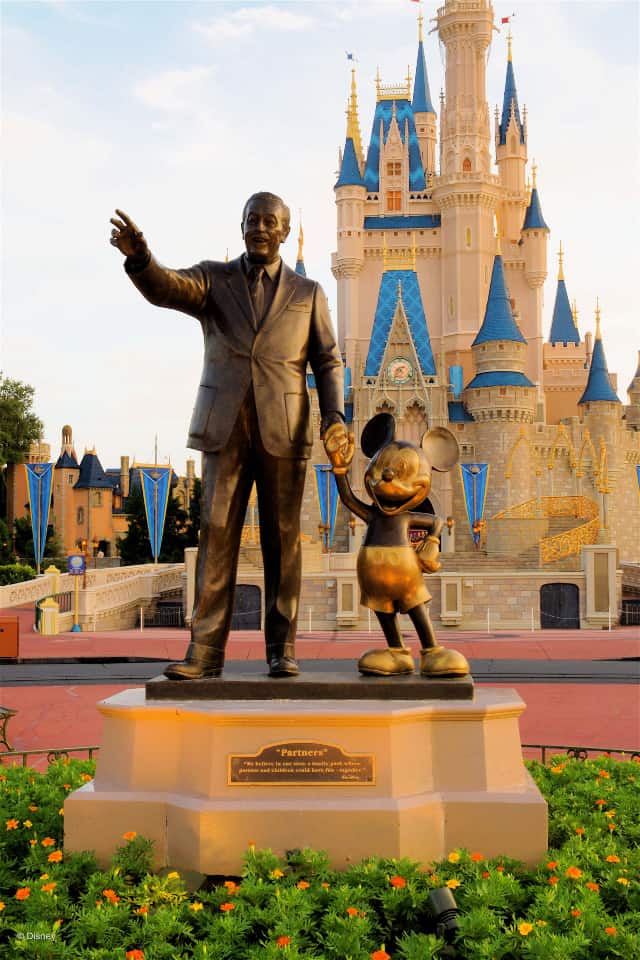 Ahoy, Crew! Get excited! Today you will see which restaurant won yesterday's Animal Kingdom match-up: Flame Tree Barbeque or Rainforest Cafe (as if you don't already know!)
Then, we are going to continue the challenge of crowning the Kenny the Pirate Crew's favorite Walt Disney World Restaurant! Today's challenge takes us back to the Magic Kingdom. And, and you can vote at the bottom of this post!
Yesterday's Results: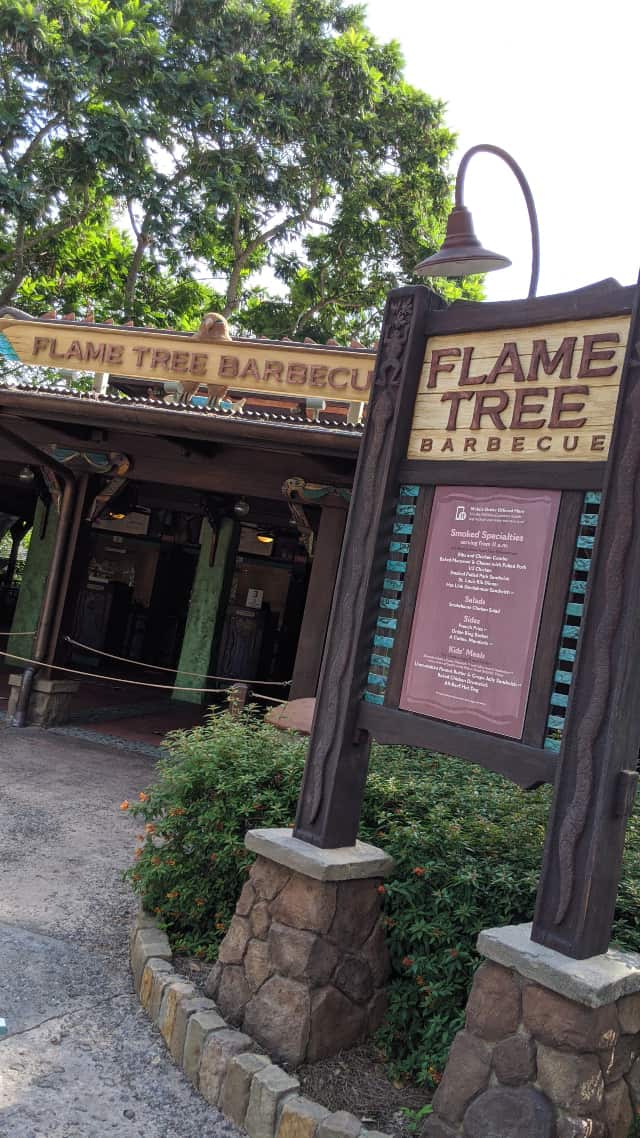 Yesterday's competition took us to Disney's Animal Kingdom Your vote determined the winner of our matchup between Flame Tree Barbecue and Rainforest Cafe-or as I like to call it, Rainforest CaFAKE since it is a chain restaurant and not uniquely Disney, but I digress.
Well, food fans, your votes are in! It is probably little surprise to most of you that Flame Tree Barbecue is advancing to the Sweet Sixteen. Rainforest Cafe is, meanwhile, knocked out of the tournament.
While I have personally not tried Flame Tree Barbecue, I have tried Rainforest Cafe. So, these results make sense to me.

To our Rainforest Cafe fans enduring this roasting, we are sorry. (We're looking at you, Johnny Utah!). But mostly, we are sorry that you haven't eaten anywhere better in Disney. There are superior eateries around WDW, we promise!
My tournament co-writer Rebecca predicted that there are some Disney quick service places that would hold their own, and it looks like that prediction is holding true as Flame Tree joins yesterday's winner, quick service French Restaurant Les Halles, in Le winner's bracket!
Only time and your votes will tell whether it will be up against Sanna or Harambe Market in the Sweet 16! Feel free to follow along with the bracket as things heat up, or you can print a blank one right here:
Today's Match-up: Be Our Guest and Liberty Tree Tavern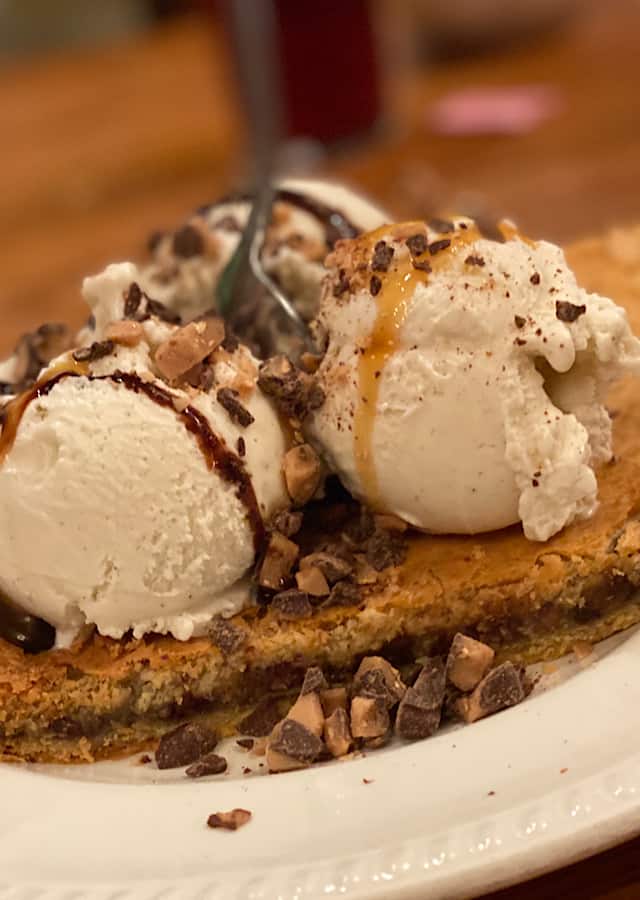 Magic Kingdom has several beloved table service restaurants. Countless guests have made warm memories of dining in the middle of the magic. Today's game is a toughy as it pairs up Be Our Guest and Liberty Tree Tavern.
These are two fan favorite eateries, and I imagine this will be our closest vote yet! If you already know you winner, feel free to skip on down to the poll at the bottom of the post, but if you need a refresher or just love reading and reminiscing about Disney food (guilty), we have a breakdown of the contenders for you.
Liberty Tree Tavern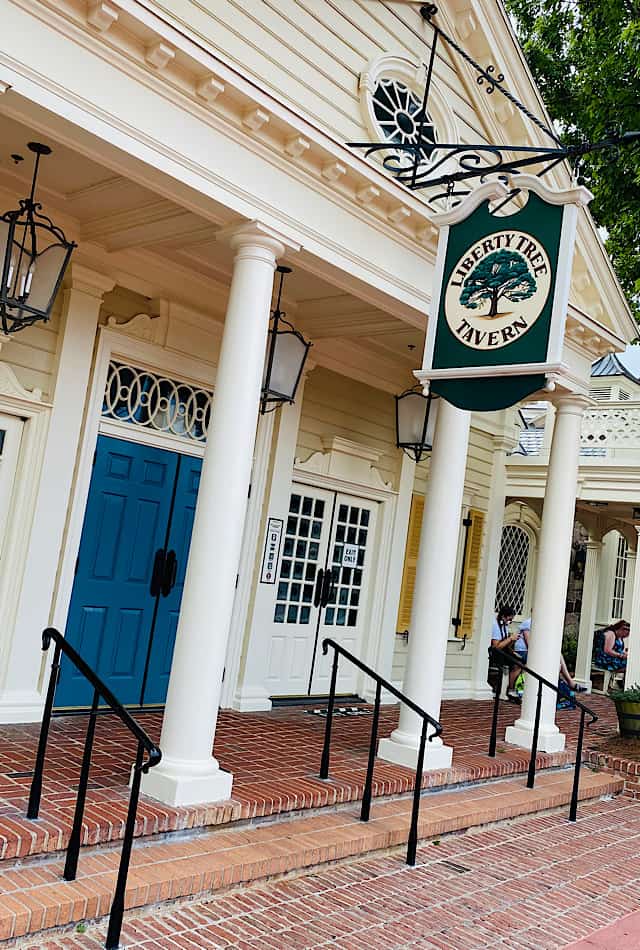 Liberty Tree Tavern is a Magic Kingdom staple. Located in Liberty Square, this restaurant offers unique theming and typically serves up consistently good food.
Guests who dine here step out of the bustle of a theme park and into one of six historically themed rooms in a colonial-style inn. Here they can find a full fall harvest in Colonial Williamsburg.
If you were on Family Feud and the category were "theme you would find in a restaurant in Central Florida," you probably wouldn't instinctively shout "a fall harvest!" But, here we are! You may actually find that it works so beautifully that after dining here, you will wonder why all theme parks don't offer fall-harvest-themed dining.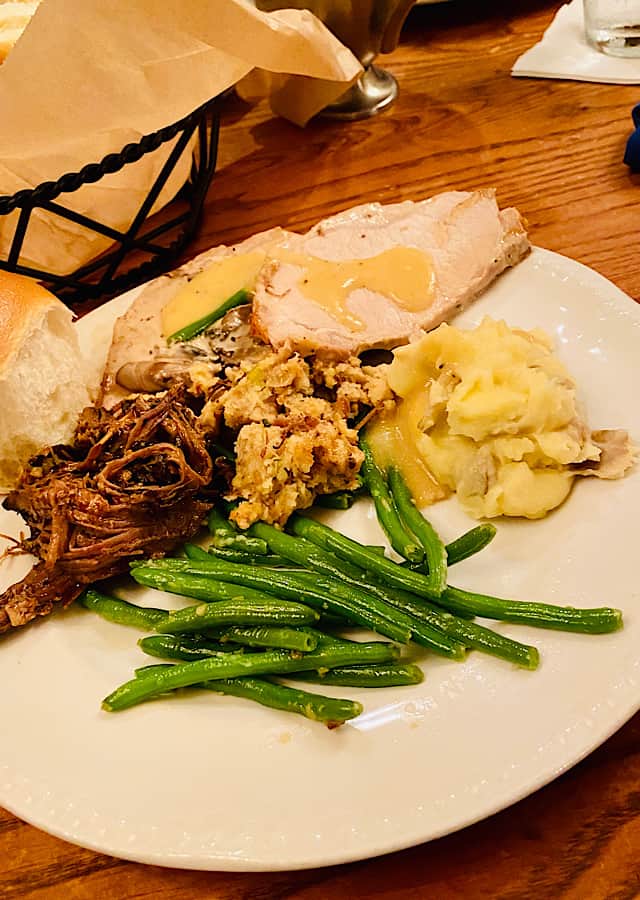 The family style restaurant serves up platters of Thanksgiving-style fare. Roasted turkey breast, pot roast, carved pork, green beans, macaroni and cheese, and mashed potatoes adorn the platter. And the desserts have a tendency to leave guests craving them until the next trip.
Liberty Tree Tavern has been, for the most part, consistently good as of late (be sure to let us know in the comments if you disagree). While many Disney World restaurants hit highs and lows more frequently than the thermometer in Florida's so called "winters," this restaurant is typically steady in its quality. For a full review click here.
Be Our Guest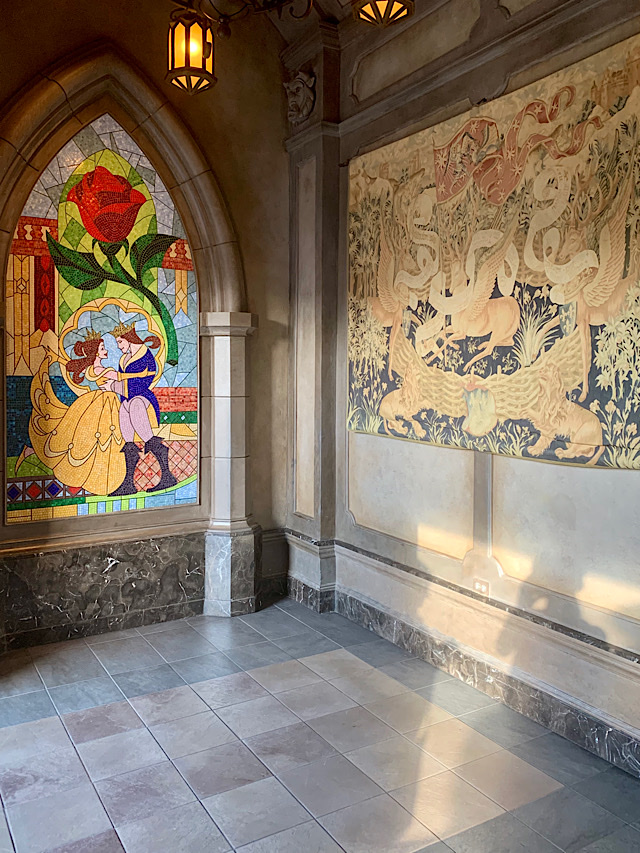 Speaking of consistency. The consistency of Magic Kingdom's Be Our Guest is often hotly debated in the Disney community. Many of you consider it a must do, but others of you are less than enchanted.
Regardless of your opinions on the food, we can probably agree the atmosphere is hard to beat. Even if the food doesn't put a spell on you, the venue probably will. Be Our Guest is tucked away in New Fantasyland within Beast's castle.
And the inside is majestic. Guests can enjoy the mystery of the stormy West Wing, the grandiose of the gorgeously appointed Ballroom, or the respite of the quiet Castle Gallery. And during dinner, they may even catch a glimpse of the Beast himself!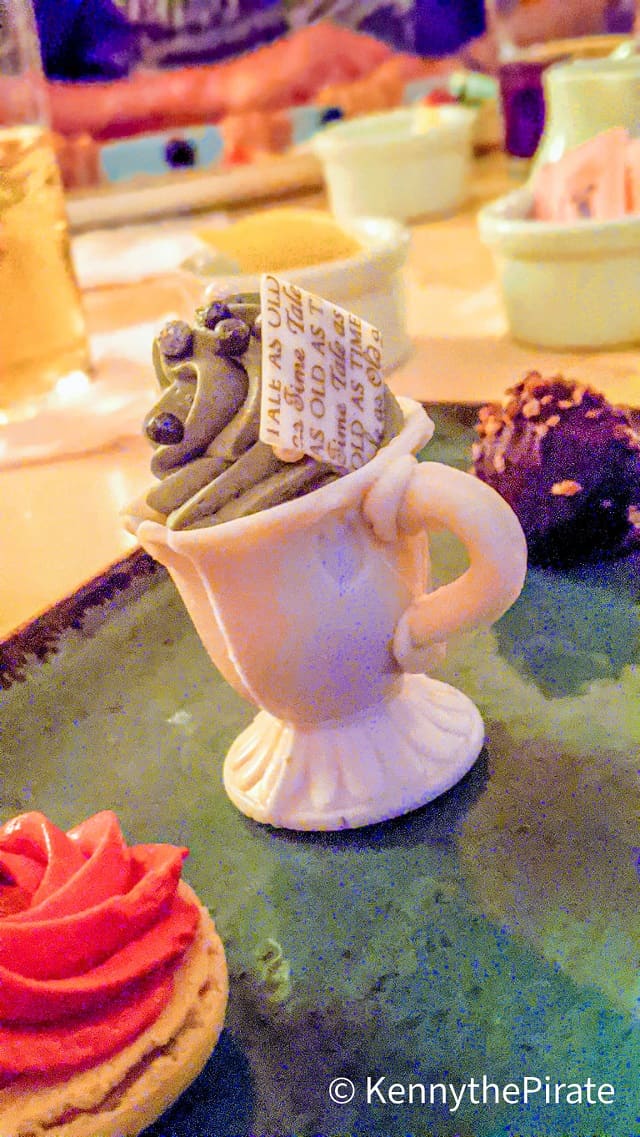 The castle offers a three course prix-fixe menu with choices like fillet, salmon, scallops, and chicken. The meal begins with French Onion Soup, Charcuterie, or salad and ends with a trio of dessert including the Grey Stuff!
While the restaurant used to be quick service by day and signature dining by night, it currently serves lunch and dinner offering only the three course meal for both. You can read a full review (pre-pandemic) right here.
VOTE HERE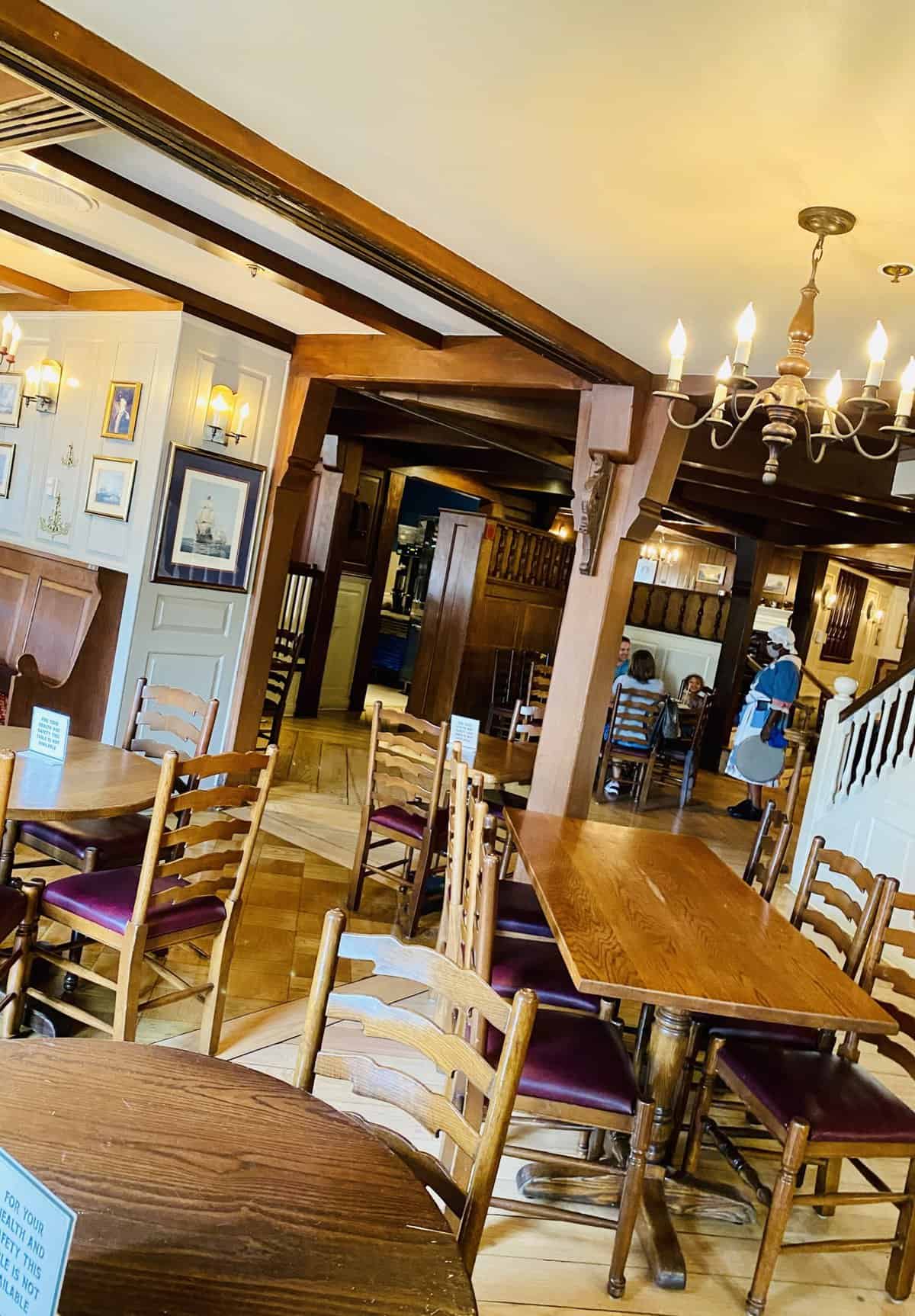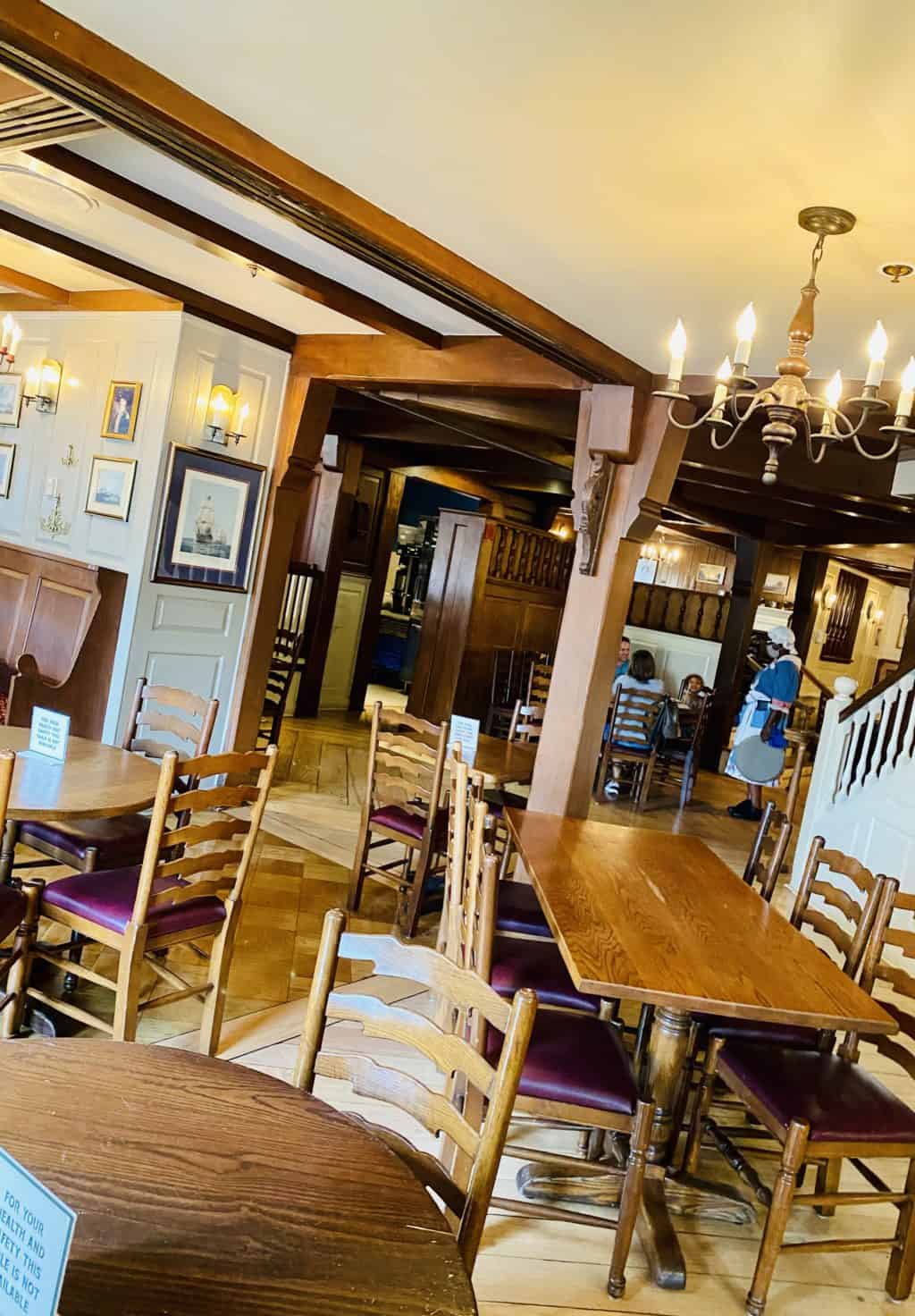 This match up brings us some of the finest Disney has to offer in terms of fantasy and history. So which will it be: fine dining and an enchanted castle or comfort food and a walk back in time to the early years of our nation? Cast your vote for Be Our Guest or Liberty Tree Tavern now!
You never know what may happen in one of our reader tournaments. The KtP Crew is full of surprises. You like what you like unapologetically, and we love you for it!
If you have multiple members of the family who want to vote separately, you can do that! Simply exit the article after casting your vote and then reopen it and scroll back to the poll. It should be ready for a second person to vote.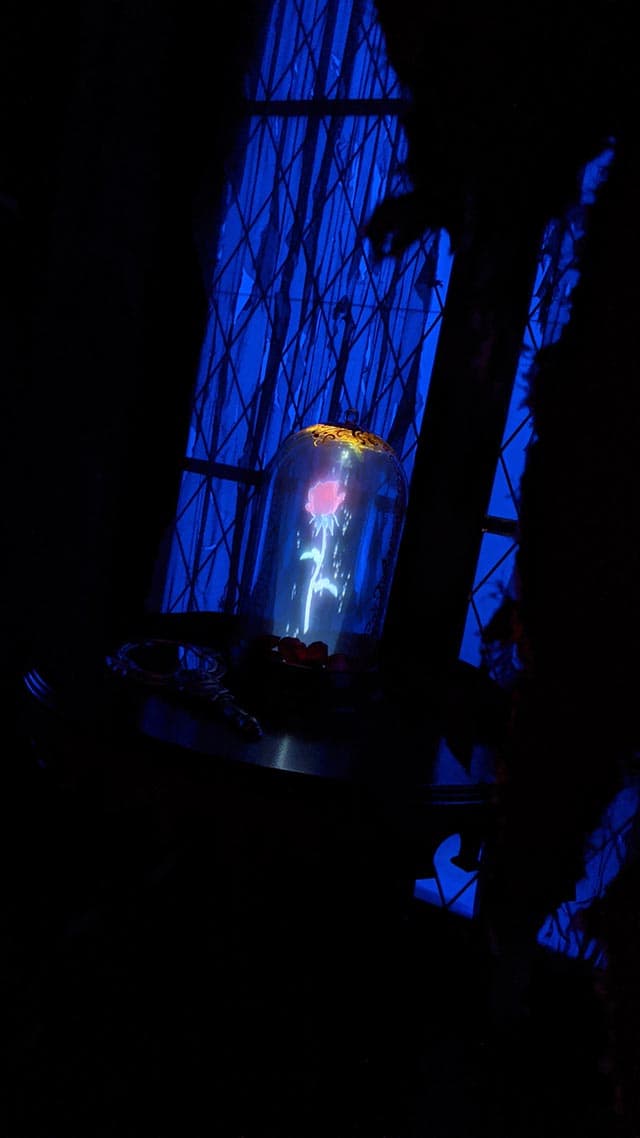 Polling will remain open until 6 a.m. tomorrow. Then we will know which restaurant will move on to face Cinderella's Royal Table in the Sweet Sixteen! Will it be a tale or Princess vs Beast or Princes vs History Lesson? We shall soon find out!
We will reveal the winner of this round in our post for the next round in the Tournament! You will be able to both see which location won this round and vote in the new match-up! Look for a new post around noon each day.
Which eatery won your vote? Was it Liberty Tree Tavern or was it Be Our Guest? And did the majority get the Animal Kingdom round wrong? Let us know in the comments below or on our Facebook page. Or keep the conversation going and share them with us in our crew too!
Are you planning a vacation? Reach out to our trusted travel agency sponsor Authorized Disney Vacation Planner
Mouse Class Travel
!