Are you looking for a fun holiday recipe to try and make at home? We have a yummy one for you to try! Read on to see how to make this delightful holiday treat.
Marceline's Confectionary is a candy shop located at the Downtown Disney District at Disneyland Resort.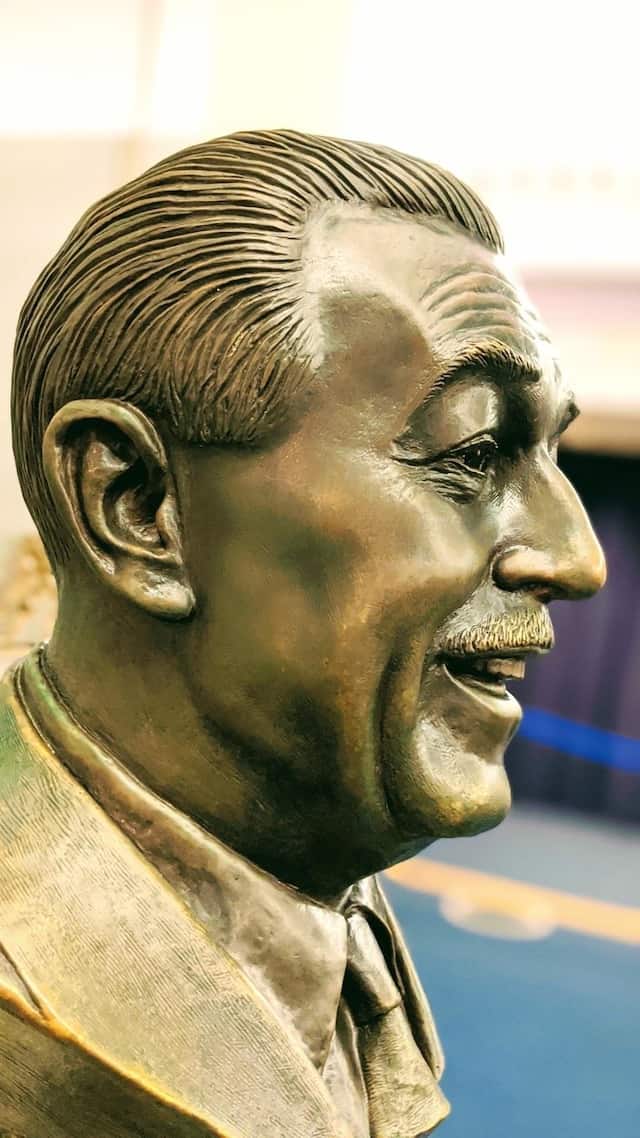 It is actually named after the small Missouri town Walt Disney grew up in as a boy!
Disney Parks Blog has shared the recipe for Peppermint Marshmallow Wands, which you can find at Marceline's Confectionary!
Go ahead and try making some Peppermint Marshmallow Wands from home!
Peppermint Marshmallow Wands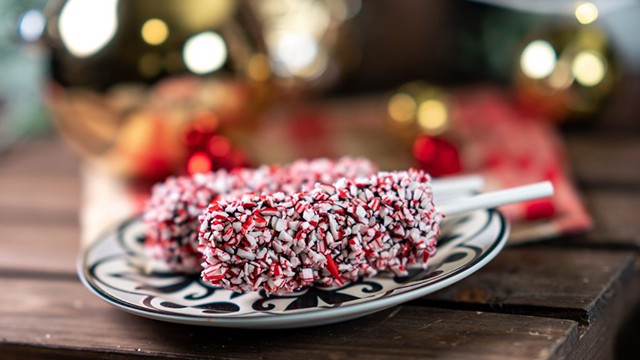 Makes 8
Ingredients
2 (12 ounce) jars hot caramel topping
8 large lollipop sticks
24 large marshmallows
1 (10-ounce bag) dark melting chocolate
1 cup crushed peppermints (15 candy canes, crushed)
Directions
Melt caramel in medium saucepan over medium-low heat. Keep warm.
Dip one end of each lollipop stick in 1 inch of water. Skewer 3 marshmallows onto each stick, starting at the wet end.
Dip marshmallows into caramel, gently tapping to remove excess caramel and place on parchment paper. Cool caramel at room temperature for 30 minutes, until caramel is set.
Melt dark chocolate in medium saucepan over low heat. Keep warm.
Place crushed peppermint in shallow bowl.
Dip caramel-coated marshmallows into melted dark chocolate, gently tapping to remove excess chocolate. Gently roll wand in crushed peppermint; place on clean parchment paper. Repeat for all wands.
Cool at room temperature for 15 minutes, until chocolate is set.
For a print-at-home version of the recipe, go here.
Try your hand at other great recipes for the holidays under the Recipe tab in the blog! We have recently shared some great recipes perfect for the holidays, such as Beef Bourguignon from EPCOT's International Festival of the Holidays, Gingerbread Cream Cheese Muffins and the Cinnamon Rolls from Gaston's Tavern.
All of these would be perfect for Christmas day!
Will you be making any of these recipes during the holidays? Do you have plans to visit the Downtown Disney District at all soon? Tell us about it in the comments below or on our Facebook page.
Maggie Baltz