Basin White is a great souvenir destination where you can bring home a bit of Disney magic. Check out all of the GREAT gifts that Basin White offers this holiday season.
Basin White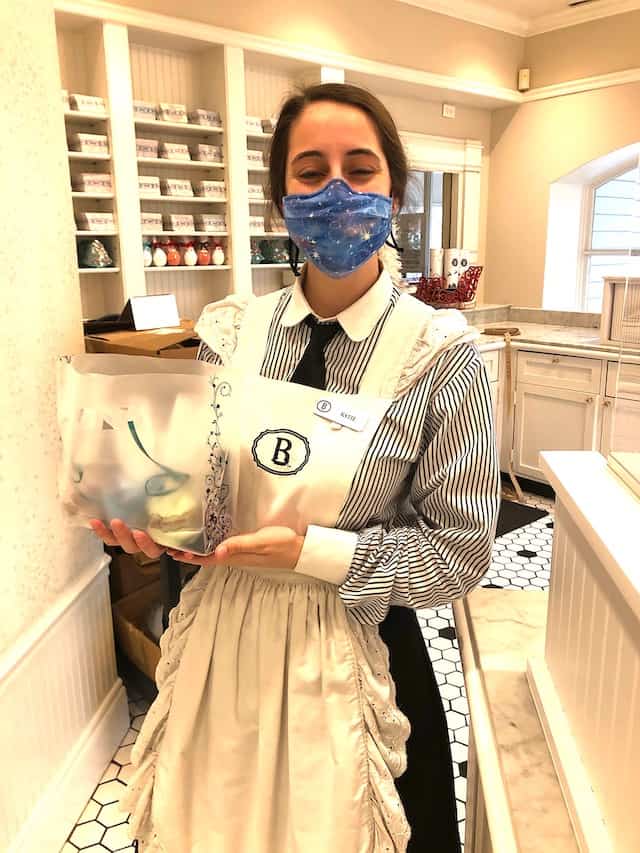 Basin White is a shop that offers chemical-free bath and skincare items. You can find bath bombs, specialty soaps, sugar scrubs, and even sugar soufflés at Basin White.
Basin White has 2 great locations at the Walt Disney World Resort: on the second floor of the Grand Floridian Resort & Spa and also at Disney Springs. Both locations are bright, inviting, and smell AMAZING.
In my opinion, the Disney Springs location is the optimal shopping experience because it is larger and houses more inventory. However, even without the large Gingerbread house, I still enjoyed the beautiful Christmas decorations a the Grand Floridian.
Bath Bombs
Bath Bombs are very popular and can be found everywhere. But only Basin White offers the "Mickey" bath bomb that is filled with Mickey confetti.
The "Mickey" bath bombs release Mickey sugar confetti once placed in the bath. Since the confetti is made of sugar then they dissolve after some time in your warm bath to eliminate clean-up. These bath bombs are so much fun, and I will be including these in my kids' stockings this Christmas.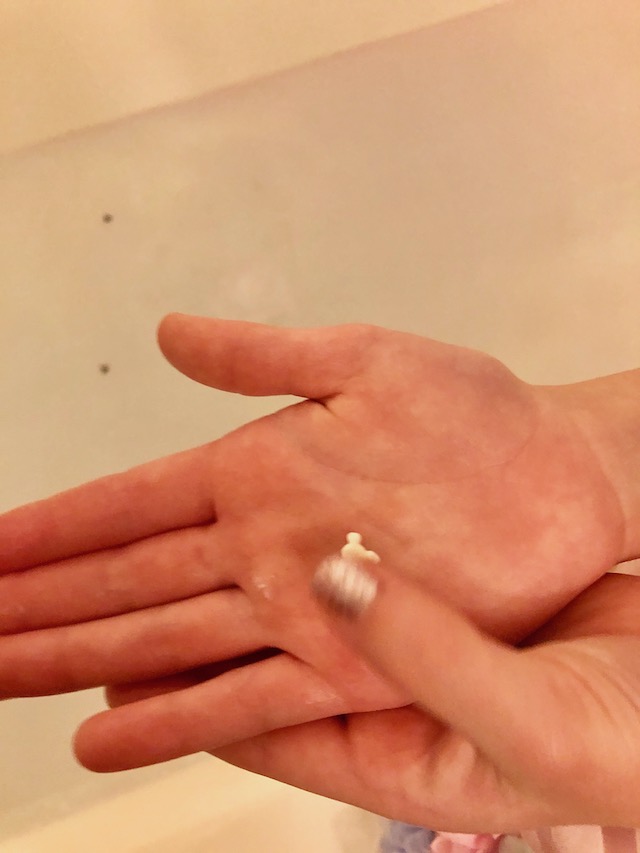 Prices for Bath Bombs are $5.49 each, 3 for $14, or you may fill a barrel with a variety of bath bombs for $24.99. The lids are available at the time of purchase and the lid must be able to fit on the tube in order to be able to purchase for this price.
The Mickey bath bombs are available in a variety of scents including: plumeria blossoms; marine fresh florals, jasmine, and musk; sandalwood, freesia, & champagne; and lemon lime ginger ale.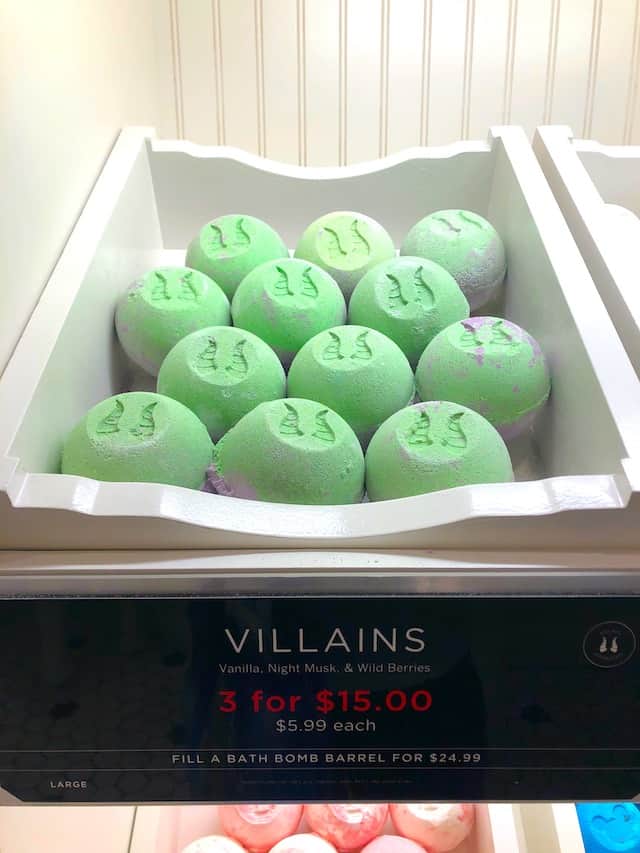 During my most recent visit, I saw that Basin White also has a Villains bath bomb. With the fragrance of vanilla, night musk, and wild berries, it is "Good to be bad."
The Villains bath bomb is slightly more expensive at $5.99 each or at 3 for $15. Also note that Villains bath bombs do not include the same sugar confetti pieces as do the Mickey bath bombs.
Holiday Bath Bombs
Want to send a set of holiday bath bombs to family and friends this holiday season? Check out these beautiful Let It Snow bath bombs that are imprinted with a perfect snow flake. Infused with scents of orange, eucalyptus, sage, and sandalwood this will be sure to thaw any frozen heart.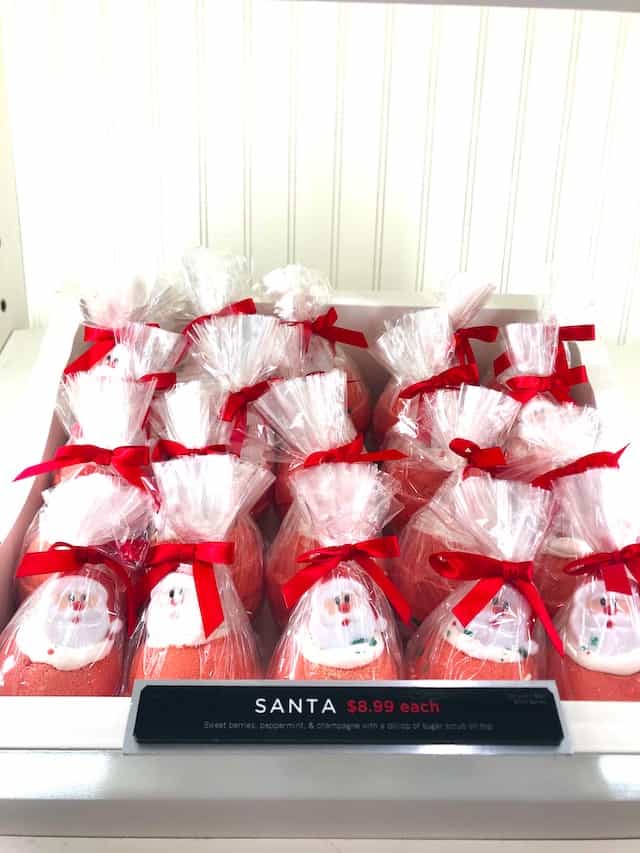 Basin White also has fun bath bombs that are fun for both the young and young at heart. Check out this Santa bath bomb! With the scent of berries, peppermint, and champagne this bomb smells amazing and is topped with a sugar scrub and a plastic Santa ring.
Of course Santa can't do it all on his own, and he needs a help from a few of his reindeer pals. Reindeer bath bombs are also available with the same delightful scents as the Santa bath bomb.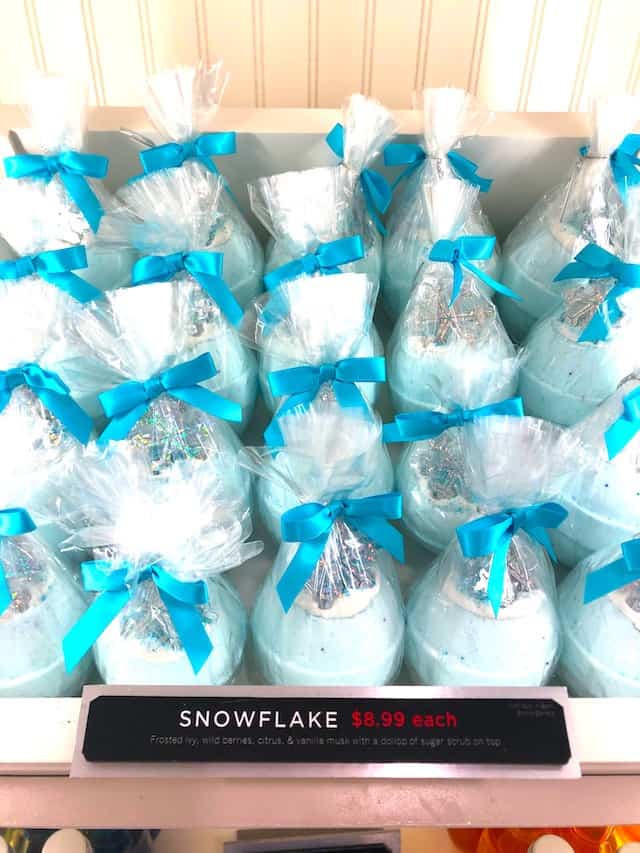 The Snowflake bath bomb is absolute perfection. This beautiful bath bomb smells of frosted ivy, wild berries, citrus, and vanilla. Topped with a sugar scrub and beautiful snowflake plastic ring, this bath bomb would be great to enjoy after a day playing in the snow.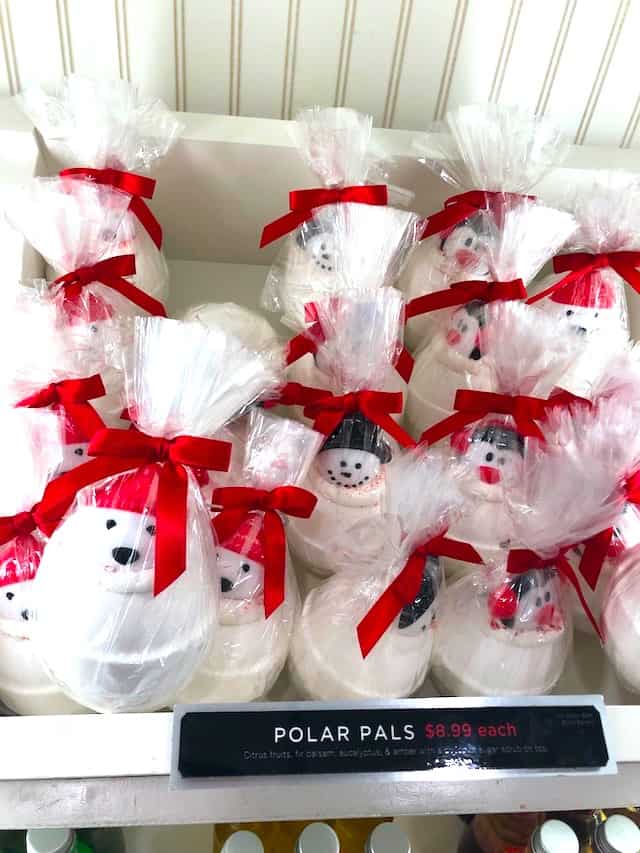 Check out these adorable Polar Pals bath bombs. These adorable bath bombs will make you feel like you are "Walking through a winter wonderland" with scents of citrus fruits, fir balsam, eucalyptus, and amber. The only problem may be which Polar Pal you will use first.
All of these fun, holiday bath bombs are pre-packaged which is perfect for gift giving. At $8.99 each, these will be sure to bring a smile to many this Christmas season.
Holiday Bath bombs come topped with a sugar scrub and a plastic ring. priced at $8.99 each these will make fun stocking stuffers.
Holiday Soaps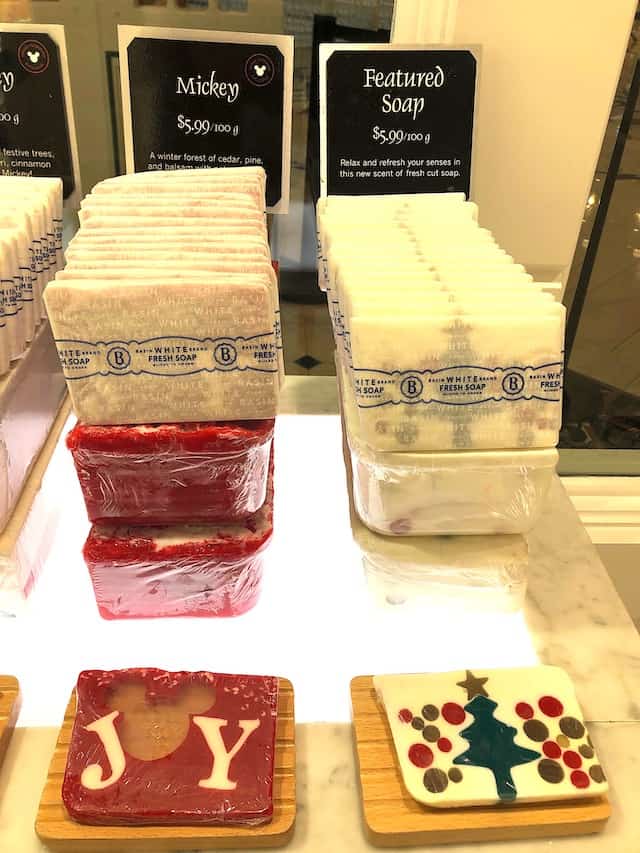 One of the most beautiful items in the shop has to be the variety of specialty soaps. There are so many fun varieties of both holiday and everyday soaps available. These make wonderful gifts for others, but in my opinion, they are more for decoration than for practical use.
They have quite a variety of Mickey soaps that will be great for the Disney fan on your gift list. These are priced at $5.99 a pound. Each bar is wrapped individually and priced according to its weight.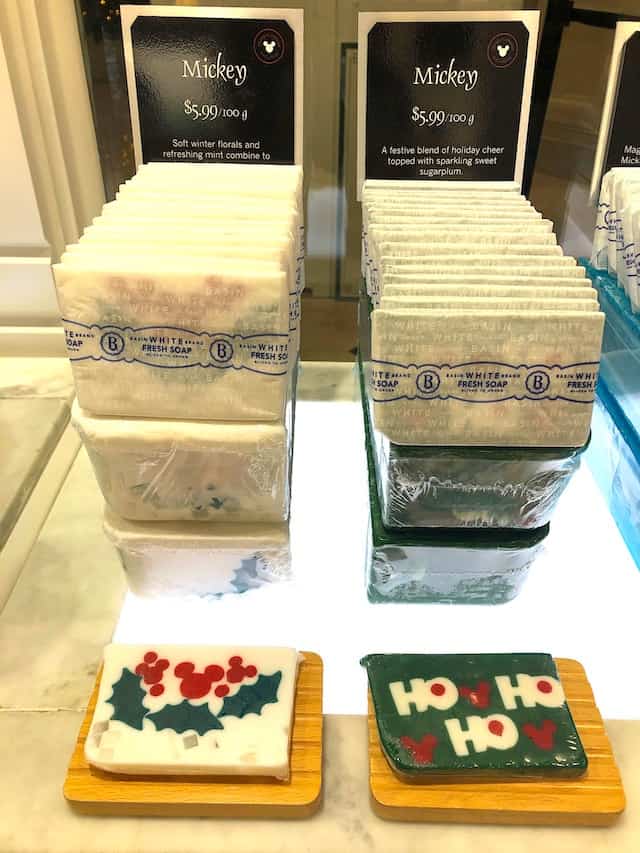 Holiday Gift Sets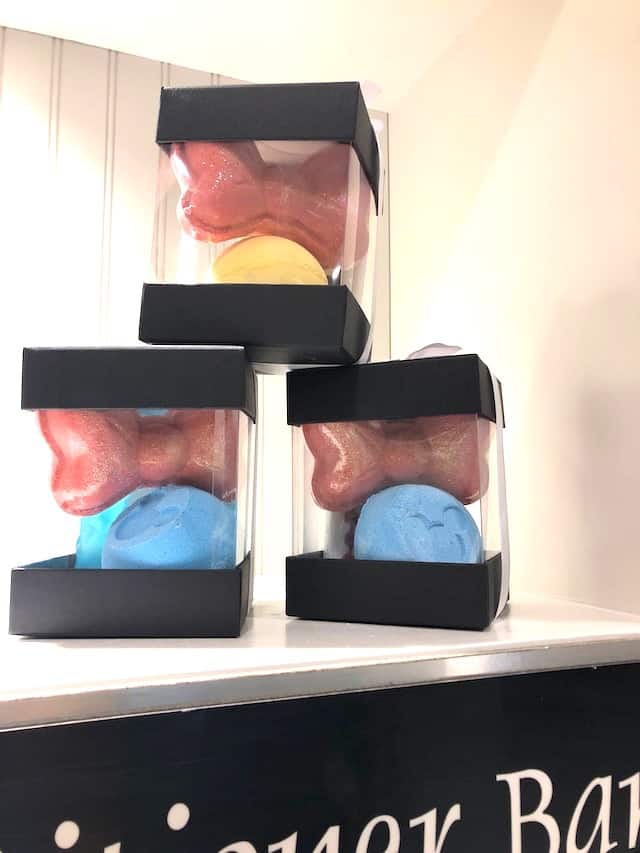 Want to find the perfect gift already topped with a bow? Basin White offers amazing prepackaged gift sets. Check out 3 great reasons to purchase a gift set:
It is already wrapped perfect for gift giving
Specialty items are included that are not available for individual purchase, such as the adorable Minnie Mouse bow bath bomb (featured in the gift set featured above)
Save 10% off the price of gift sets.
These sets will be sure to be a delight for many of those on your Christmas list this season.
More Great Gift Ideas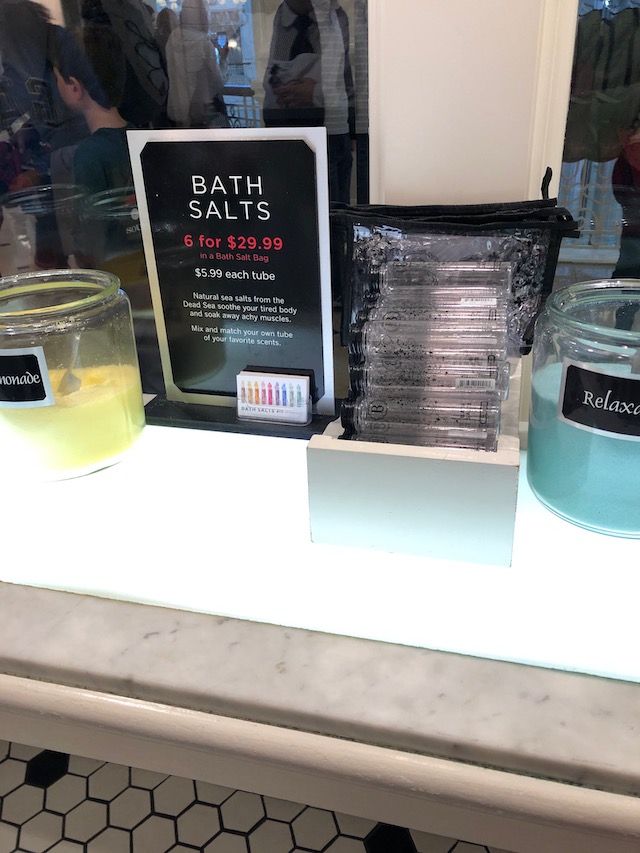 Want to discover more great Basin White items? Check out our previous review that includes great merchandise such as bath salts, body scrubs, sugar soufflé, shower bombs and bath marbles.
You can even discover the Basin White scent that most reminds me of my favorite attraction, Flight of Passage. We all have those on our Christmas lists that are unsure what to buy for.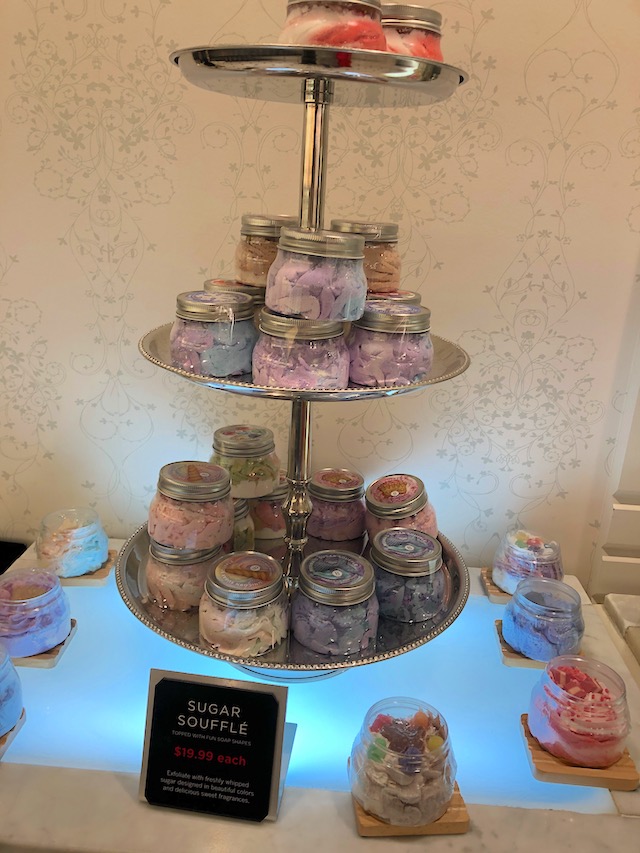 I think soaps, bath bombs, and specialty gift boxes make great gifts. They are one size fits all and everyone enjoys a bit of pampering every now and then.
Even if you are not able to visit basin white at walt disney world, many of these great featured items are available online.
All of these items were available at the Grand Floridian Basin White location. If you are not able to visit Basin White at Walt Disney World, many of these items can be purchased online.
Have you visited Basin White while at Walt Disney World? What is your favorite Basin White product? Will you be adding a few of these items to your shopping list this Christmas? Share your thoughts with us on our Facebook Page.