This morning Guests visiting Disney's Hollywood Studios were able to join a new and improved Virtual Queue for Rise of the Resistance. Was it a success or a fail?
Virtual Boarding Group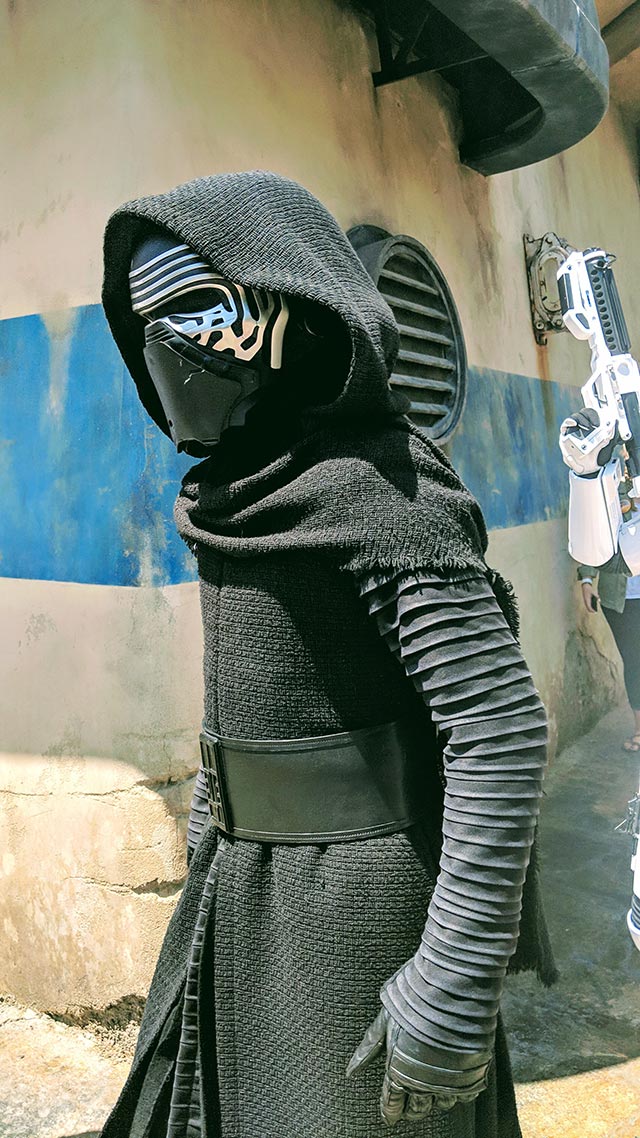 Rise of the Resistance is located in Star Wars Galaxy's Edge. This attraction is one of the most sought after attractions throughout the Walt Disney World Parks.
A Virtual Queue Boarding Group does not guarantee that you will be able to ride Rise of the Resistance. It simply holds your place in the virtual line for this attraction. In the past the Virtual Queue was available at 10:00am and 2:00pm. Check out this Detailed Guide to gain a Boarding Group for Rise of the Resistance.
New Virtual Boarding Group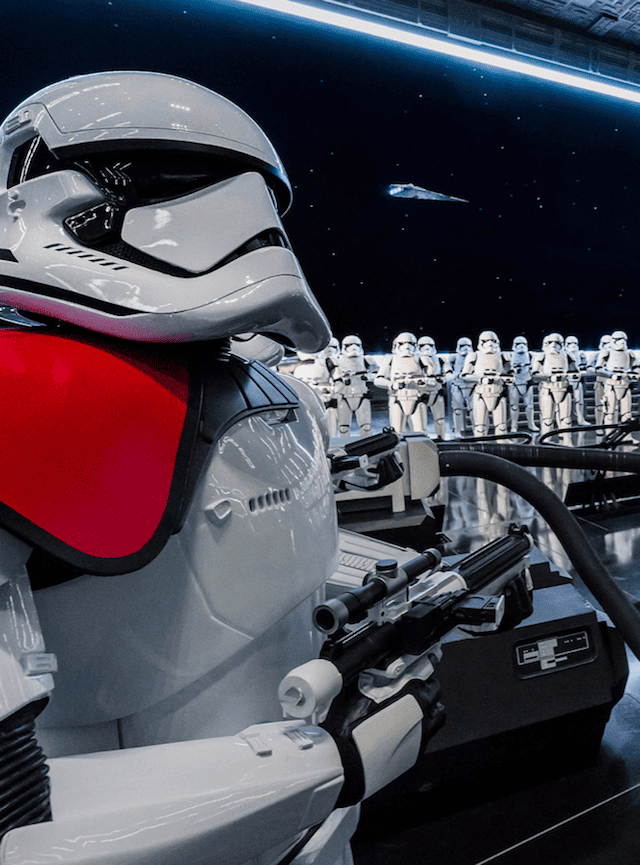 Starting today, Guests with a valid ticket or annual pass and a Disney Park Pass reservation for Disney's Hollywood Studios are able to join a Virtual Queue for Rise of the Resistance starting at 7:00am.
Guests with a hollywood Studios park reservation can join the virtual queue at 7:00am even outside of the Park.
The added benefit of this earlier Boarding Group system is that it will decrease the high volume of Guests flooding into Disney's Hollywood Studios for Park opening.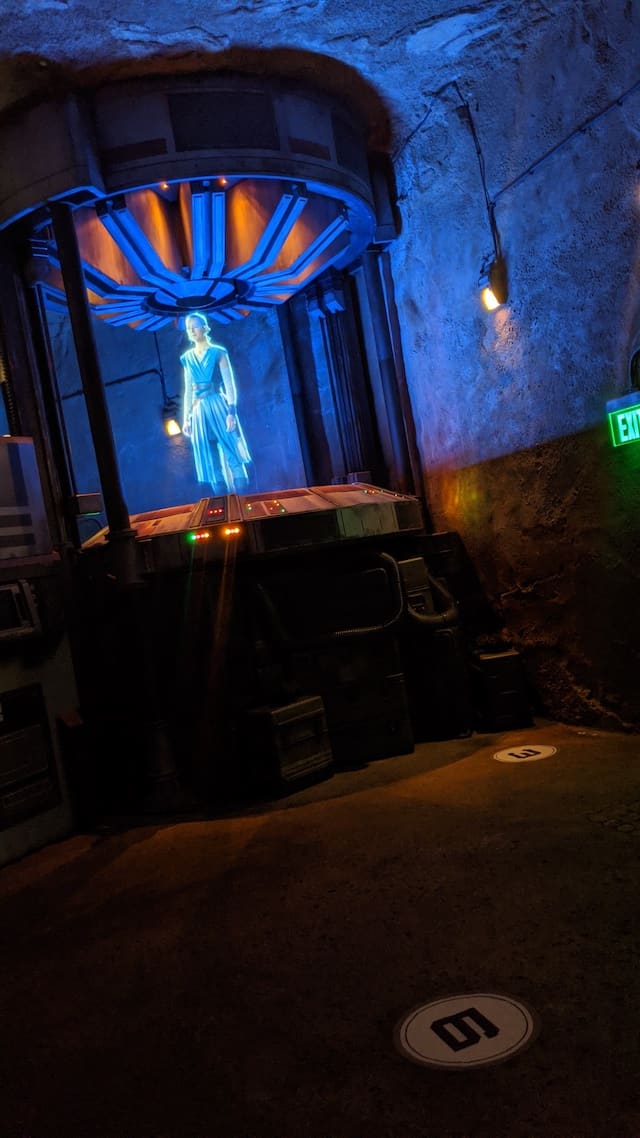 Guests will still be able to enter the Virtual Queue for a Boarding Group at 2:00pm. This Virtual Queue will only be available for those Guests physically inside Disney's Hollywood Studios. Read all about this new process for the Rise of the Resistance Virtual Queue HERE.
Success or Fail?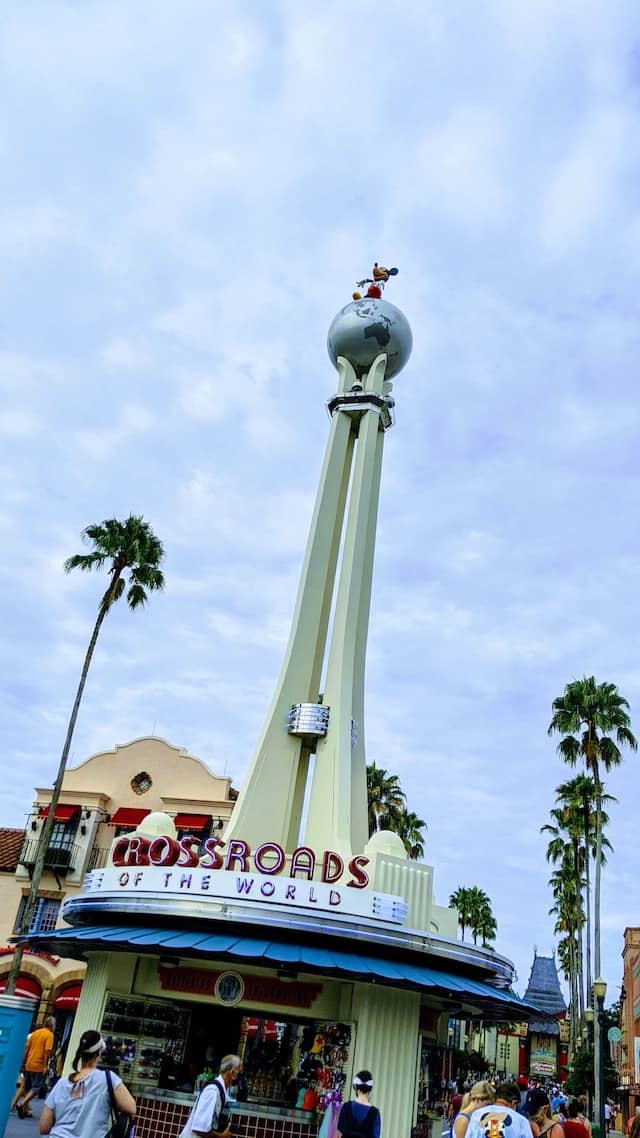 Last night, Guests with Disney's Hollywood Studios Park Reservations for today received a push notification through the My Disney Experience app. This was a friendly reminder that they would now be able to access the Virtual Queue at 7:00am this morning.
Guests entering into Disney's Hollywood Studios this morning were greeted with signs stating, "At this time, Boarding Groups for Star Wars: Rise of the Resistance are full. We plan to reopen the Virtual Queue at 2:00pm to fill additional Boarding Groups."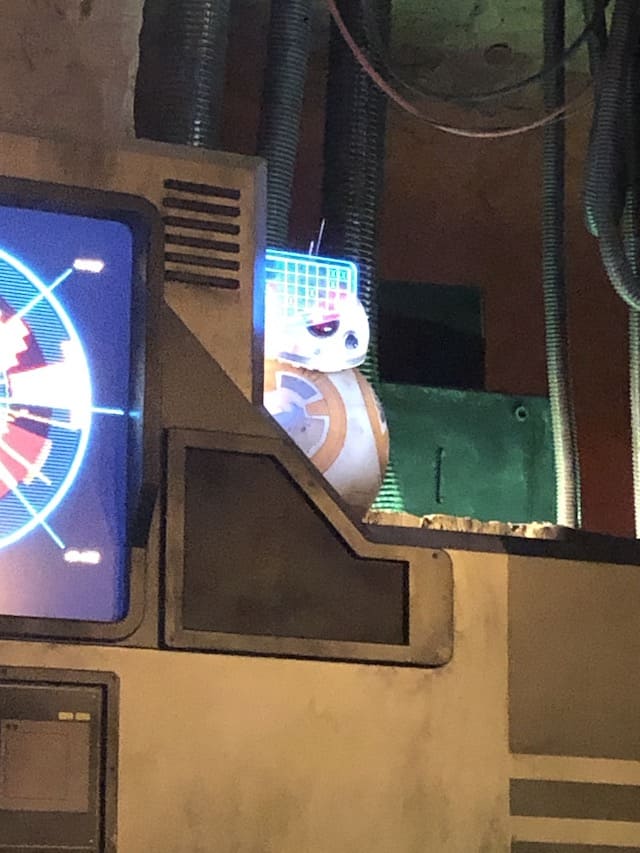 Both the signs and overhead announcements shared this information with Guests even before the Park officially opened at 10:00am. This led to the line at Guest Relations to form as Guests first entered the Park. Cast Members assured Guests that they would look at technical issues regarding the Virtual Queue on a case by case basis.
Our very own Kenny the Pirate is visiting Disney's Hollywood Studios today. He was able to successfully join Boarding Group #22. This new system may not be an absolute success with many Guests waiting in line at Guest Relations.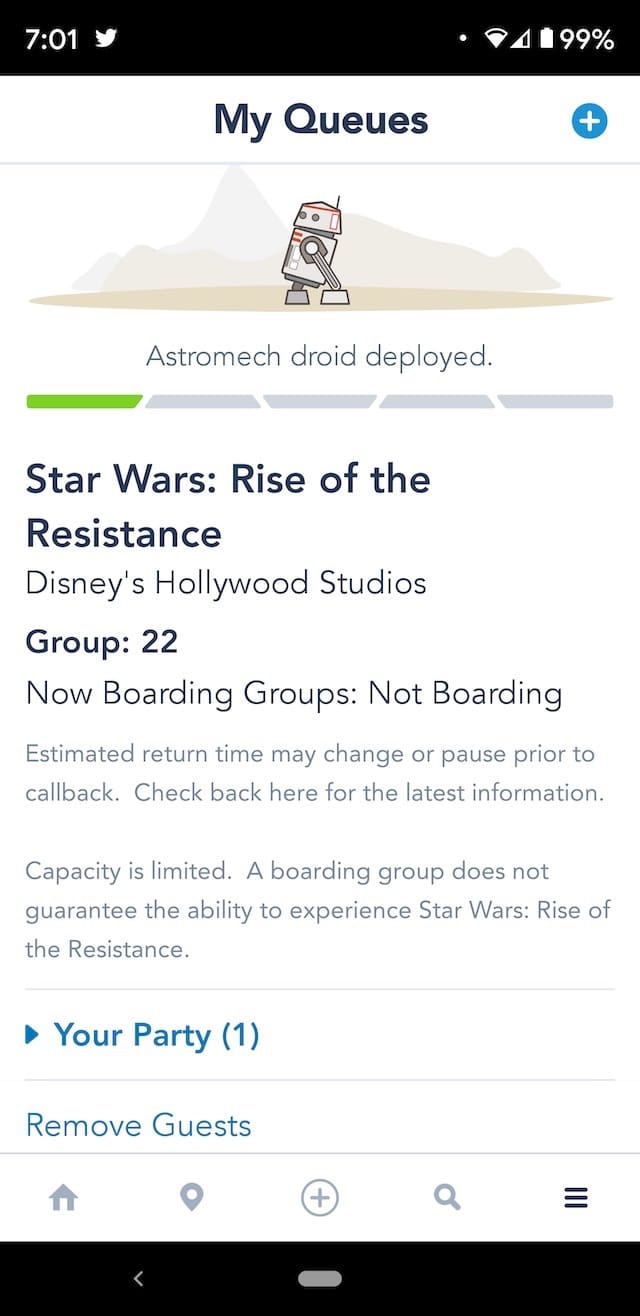 However, one big SUCCESS is that groups were boarding this attraction at 9:45am. Prior to this morning, the Virtual Queue opened at 10:00am and Boarding Groups were welcomed after that time. This is also good to know in case you are able to join one of the first Boarding Groups.
boarding groups were welcomed at 9:45 this morning before disney's hollywood studios officially opened.
This early start will hopefully allow more Guests to experience this great attraction. Also check out the new addition to ride vehicles that will allow additional Guests in each Boarding Group.
What do you think about this new Virtual Queue process? Do you think this will be a success? Did you try to join this new Virtual Queue today? Share your thoughts with us on our Facebook Page.