Guests visiting Epcot this weekend have been treated to a new character interaction experience that is currently being tested. Read on to learn more details.
Cavalcades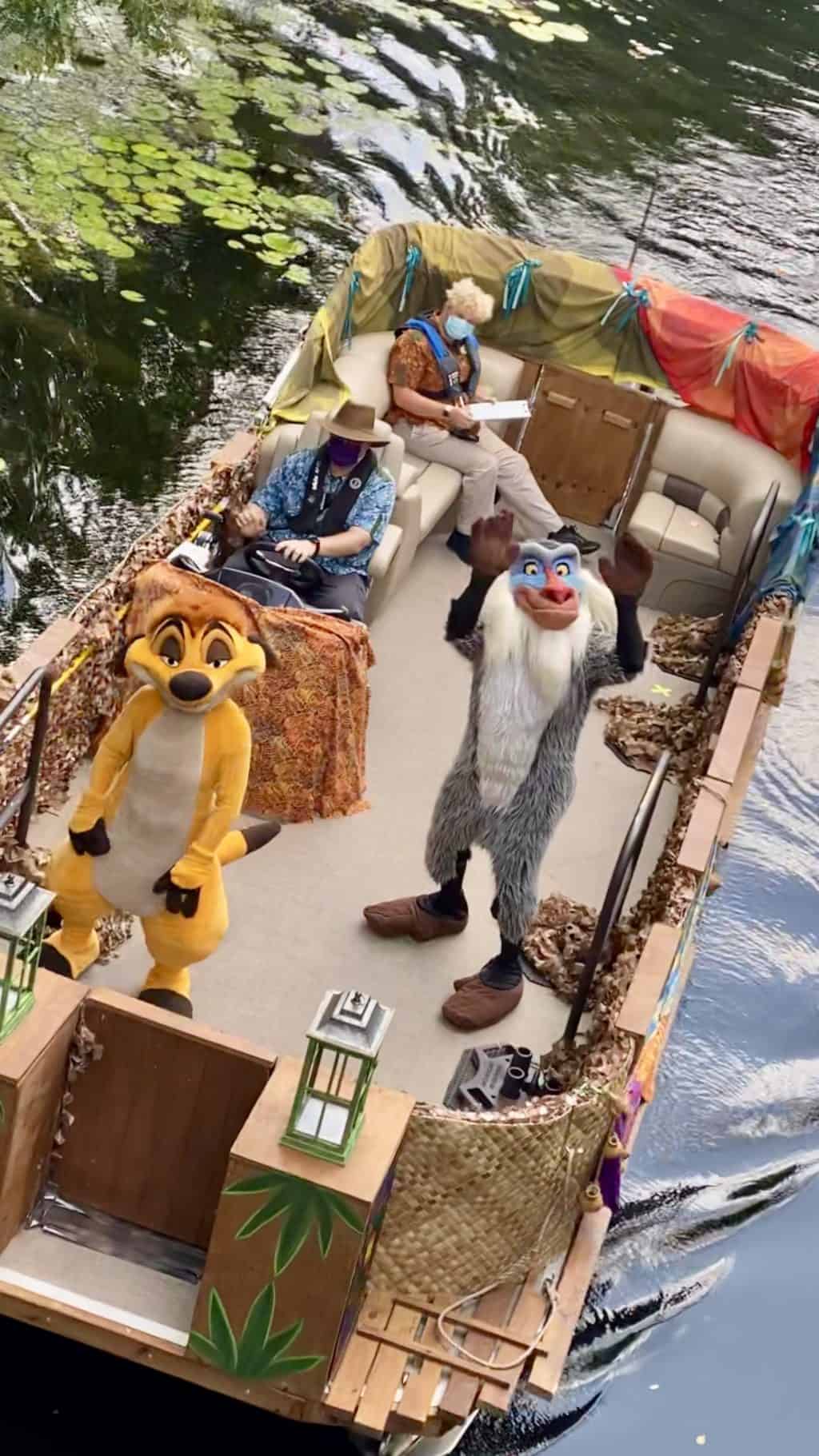 When Walt Disney World first reopened in July, Disney had announced that character meet and greets would look different at the parks due to safety protocols in place.
Therefore, guests were surprised and delighted when Disney debuted various cavalcades.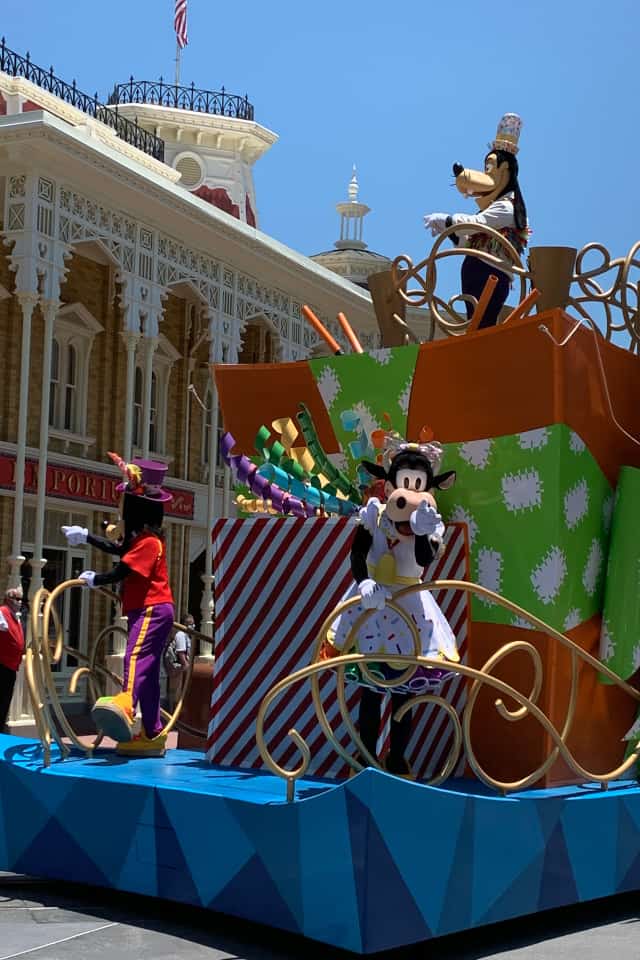 The cavalcades were the one of the only way to see Disney characters from a safe distance at the different parks.
At Epcot, guests can find the Disney Princess Cavalcade as well Anna and Elsa. Read more about touring Epcot after reopening HERE.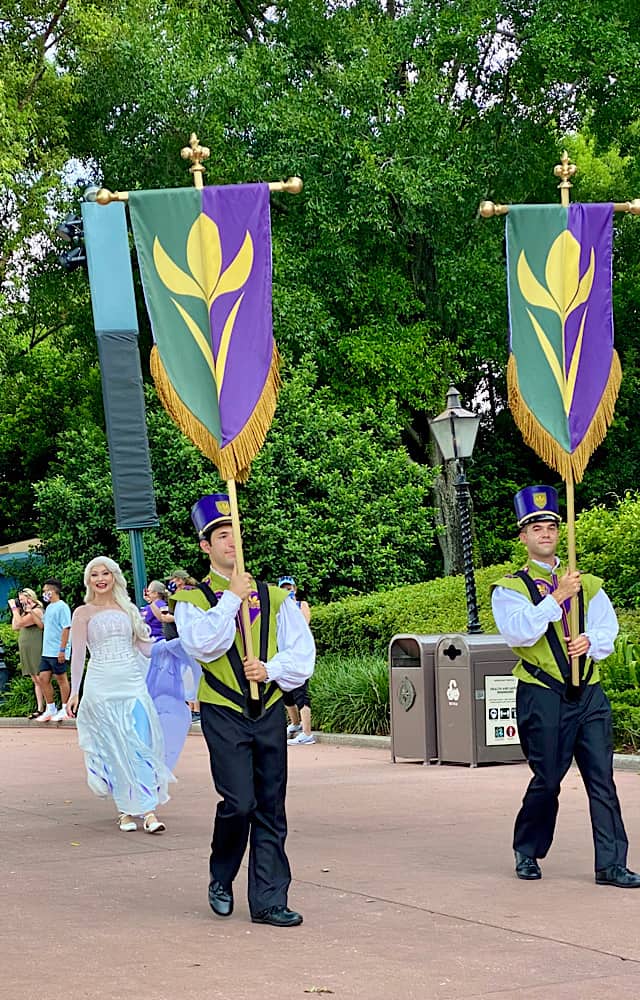 Just this morning a friend visiting Epcot encountered a cavalcade with Mickey Mouse riding in a car and Pluto and Goofy walking.
Character Sightings At Epcot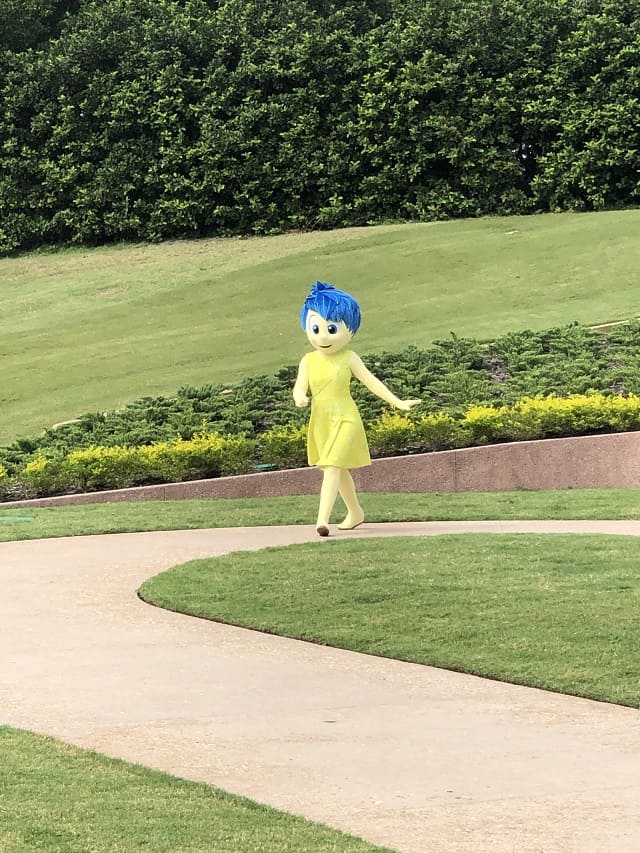 Various characters such as Joy from the film Inside Out and Winnie the Pooh are frolicking around the open field next to the Journey into Imagination with Figment Attraction.
In fact, during my visit a couple of weeks ago, Joy was pretending to plant a garden and mow the field.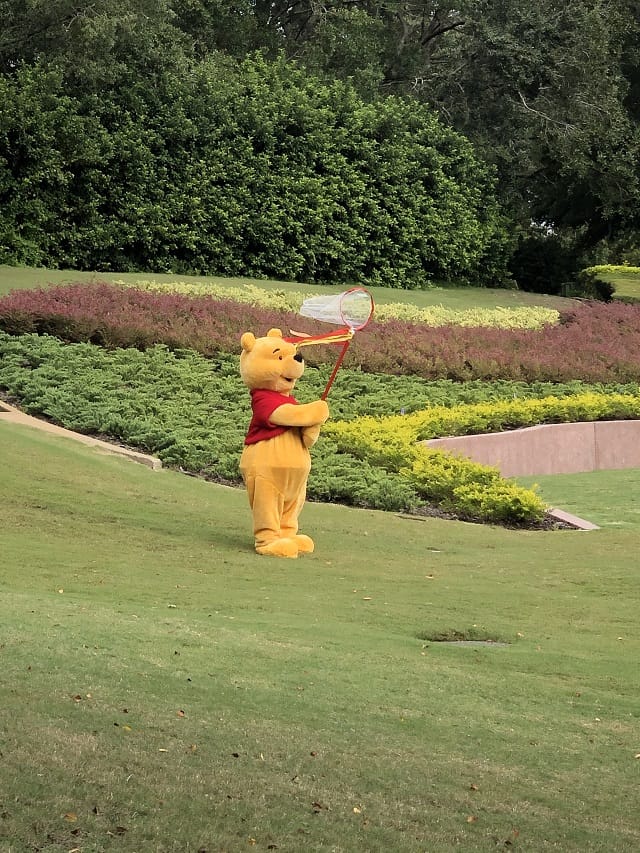 Winnie the Pooh, on the other hand, concentrates as he attempts to catch butterflies in his net.
While visiting Epcot, make sure not to miss these two characters.
I could have watched them all day.
Character Interaction Experiences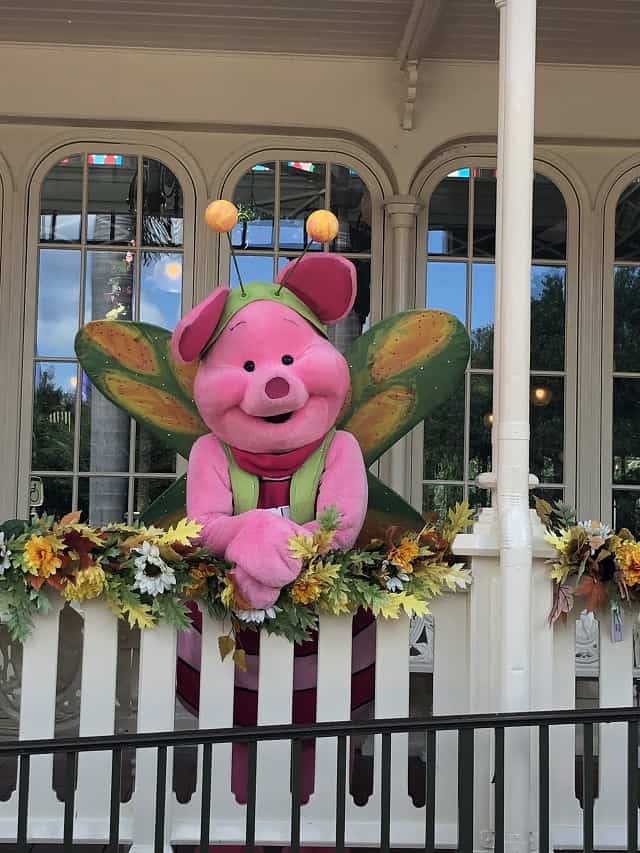 Character Interaction Experiences have become quite popular at Disney parks such as at Shanghai and Tokyo Disneyland.
At the Magic Kingdom, Buzz Lightyear and Stitch are currently meeting guests on the Tomorrowland stage.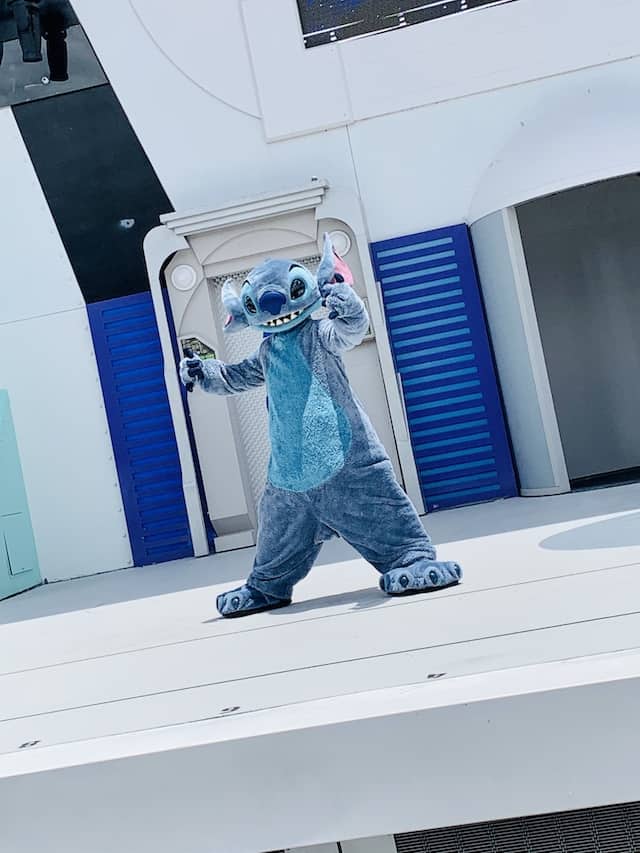 A Royal Character Interaction Experience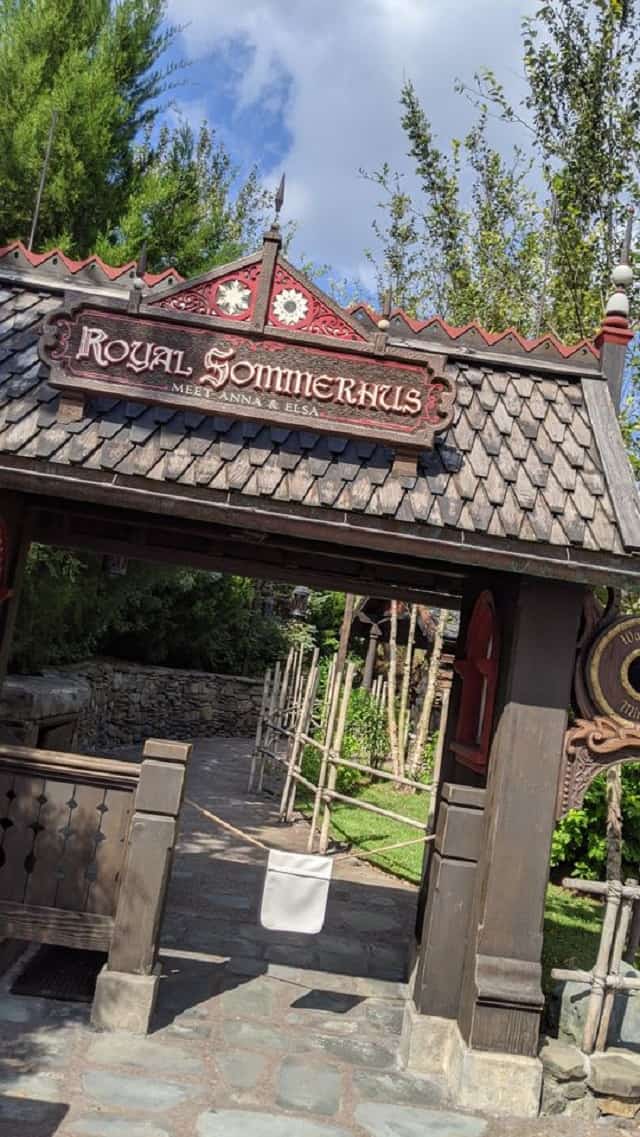 At Epcot, Anna and Elsa have been spotted outside of their Royal Sommerhus located within the Norway pavilion.
This morning, Queen Anna greeted guests during a royal engagement posing for physically distanced photos and selfies.
Cast Members advised guests that this character interaction is currently being tested.
They also informed guests that there is no formal line when taking pictures.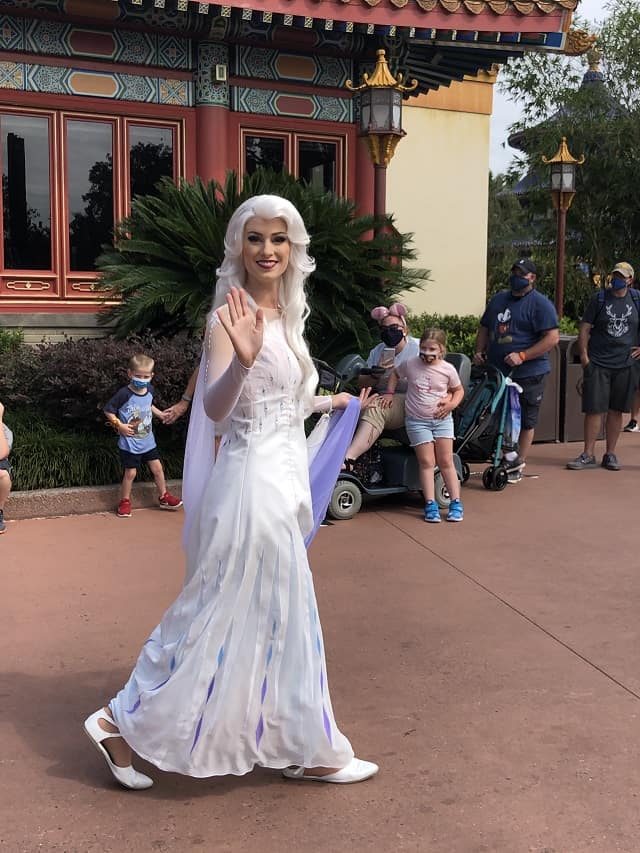 Up until this character interaction experience guests were only able to see the two royal sisters together during the daily royal cavalcade that begins from the Norway Pavilion and travels around the World Showcase.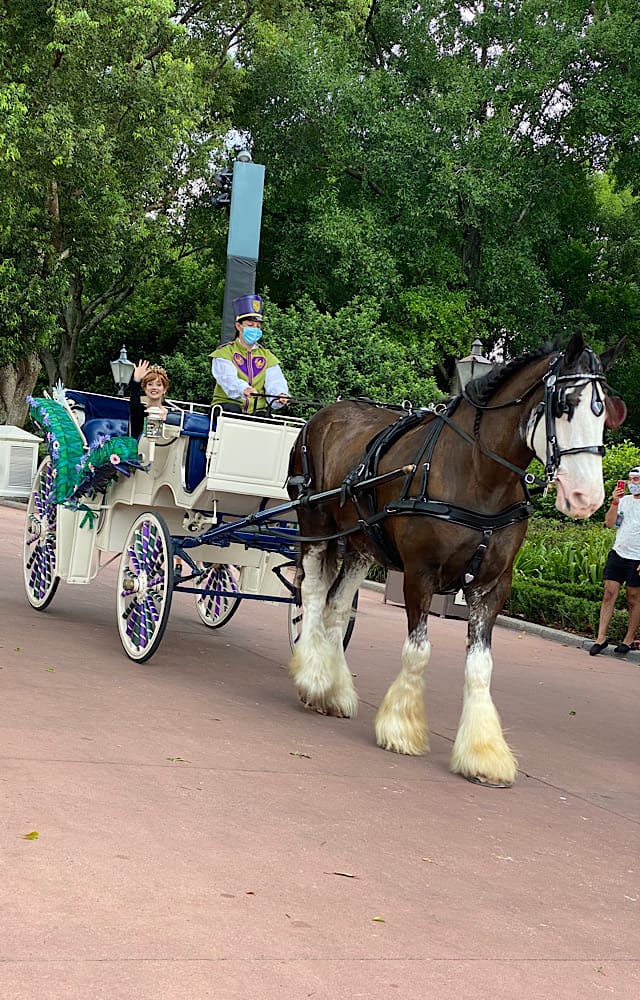 Are you excited to hear about the new character interaction being tested at Epcot? I sure am! It brings back memories to when we first meet the royal sisters at Disneyland and we stood over three hours in line to meet them! Let us know in the comments on Facebook and in our Facebook group.
-Marisol White