Recreate a bit of Disney fun by learning to create a specialty drink from Star Wars Galaxy's Edge.
Galaxy's Edge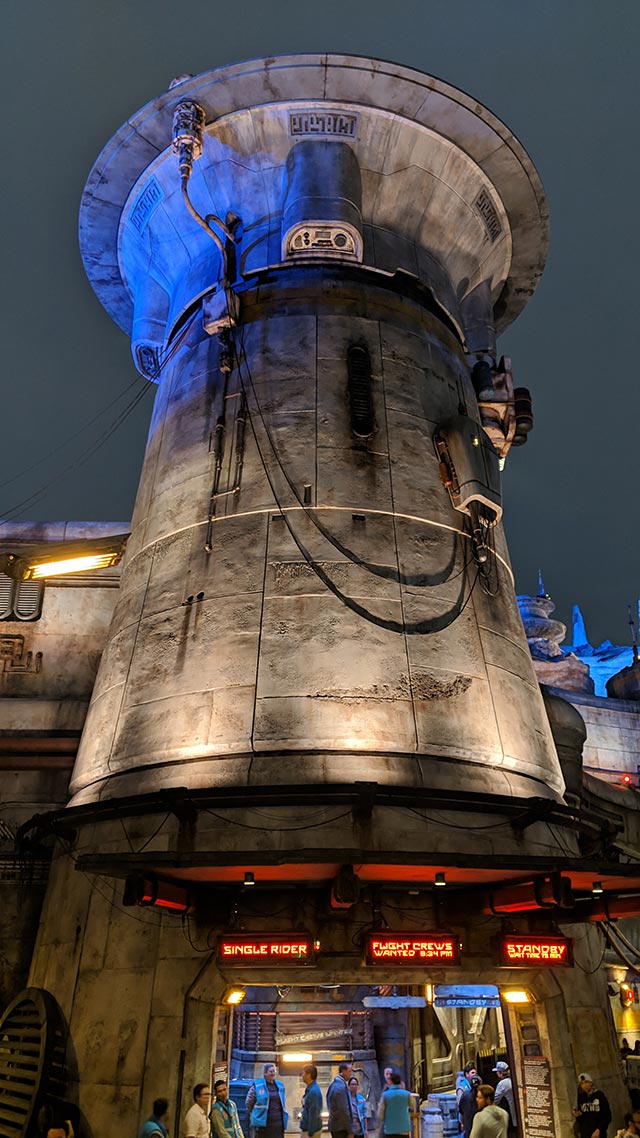 This past weekend we celebrated the one year anniversary of Walt Disney World's Star Wars Galaxy's Edge. Check out this great article that highlights a few of the architectural details by Zach Riddley, a Disney architect.
You can also view a 360° video of the interior of Dog Ondar's Den of Antiques while also viewing images of an empty Galaxy's Edge during the Park's closure due to COVID-19.
Oga's Cantina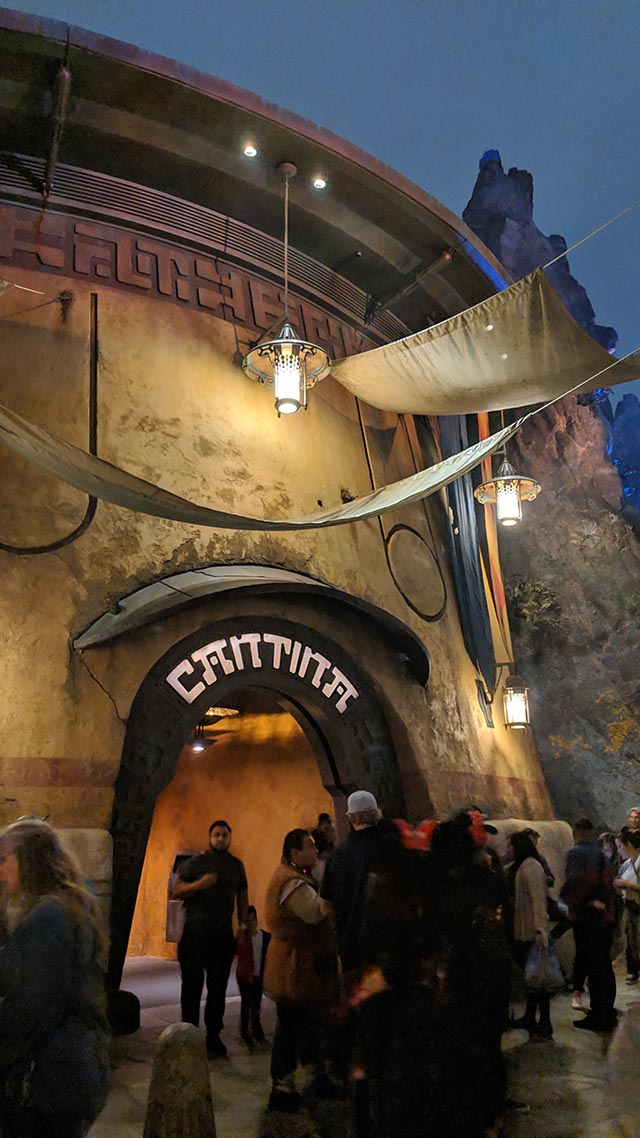 Oga's Cantina is located in Star Wars Galaxy's Edge at the Black Spire Outpost. Guests are welcome to enjoy the music, drinks, and dining options at this local cantina.
You may even spy bounty hunters, smugglers, rogue traders, and fellow travelers during your visit.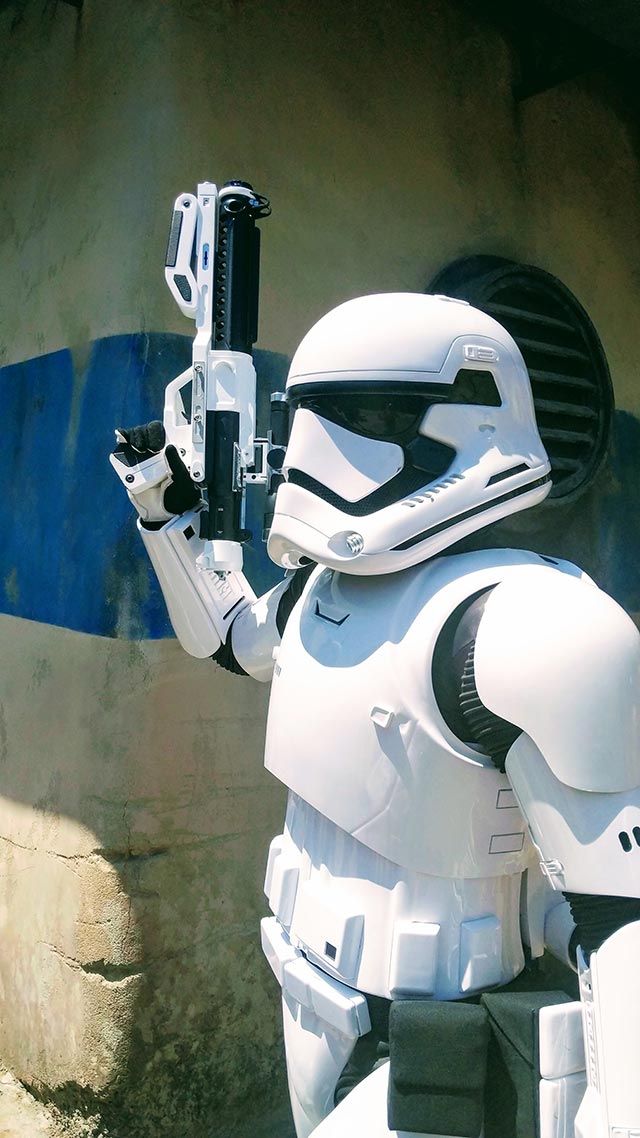 Oga's Cantina is currently open, but reservations are strongly recommended. Remember you can make dining reservations 60 days prior to your trip.
Find a complete review for Star Wars Galaxy's Edge and a guide to the newly reopening Hollywood Studios HERE.
Cliff Dweller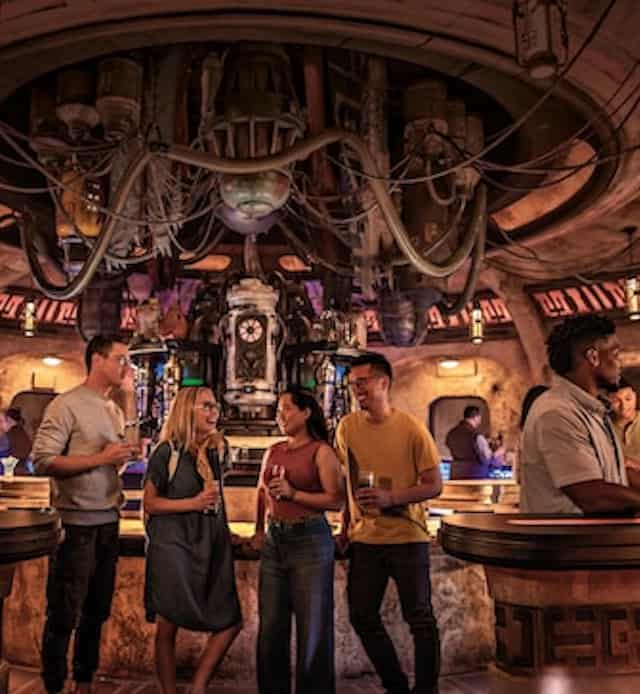 Oga's Cantina offers many alcoholic and non-alcholoic beverages. One of the cutest drinks has to be the Cliff Dweller. This drink is served in a souvenir Porg Mug.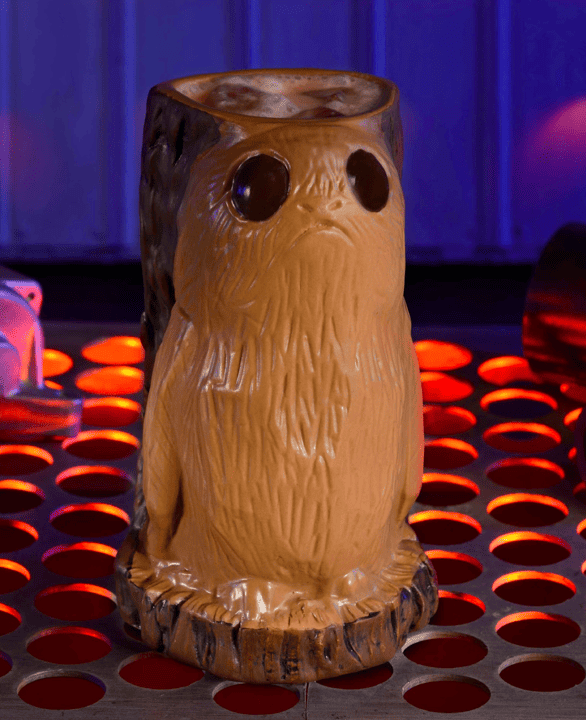 The "CLiff Dweller" is served in this adorable souvenir porg mug at Oga's cantina.
Although you may not have this adorable Porg mug at home, you can learn how to make this delicious beverage.
Ingredients:
3 oz. orange juice
3 oz. pineapple juice
1 oz. lime juice
1/2 oz. hibiscus grenadine
1 oz. cream of coconut
1 oz. ginger ale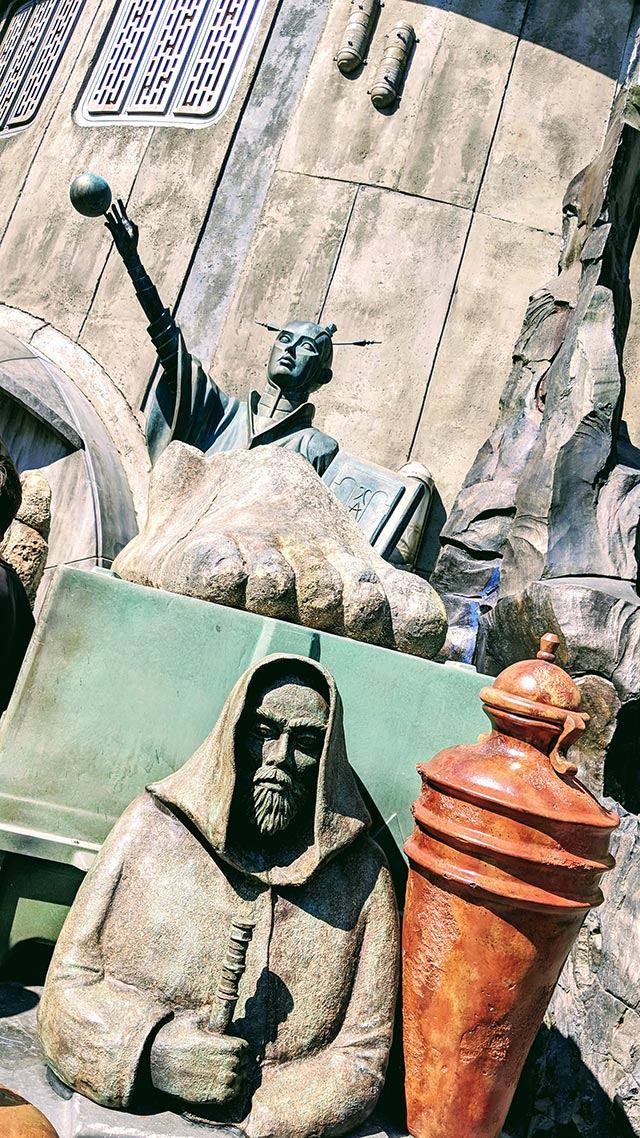 Directions
Combine orange juice, pineapple juice, grenadine, and cream of coconut in a Boston cocktail shaker with ice.
Shake well and pour over fresh ice in a tall glass.
Top with ginger ale.
The "cliff dweller" features citrus juices, coconut, hibiscus-grenadine, and ginger ale.
You check out the printable version of this recipe. Enjoy this delicious beverage at home with your fellow travelers as you dream of your next voyage to a galaxy far, far away.
Have you visited Oga's Cantina before? Have you tried the "Cliff Dweller" beverage before? Do you plan to make this at home? Share your thoughts with us on our Facebook Page.