1955 was a magical year as Walt Disney welcomed us all to this happy place called Disneyland. Exactly 65 years ago on this date, one of the best attractions soared above Disneyland. Join us as we take a look at this classic attraction through the years.
Casey Jr. Circus Train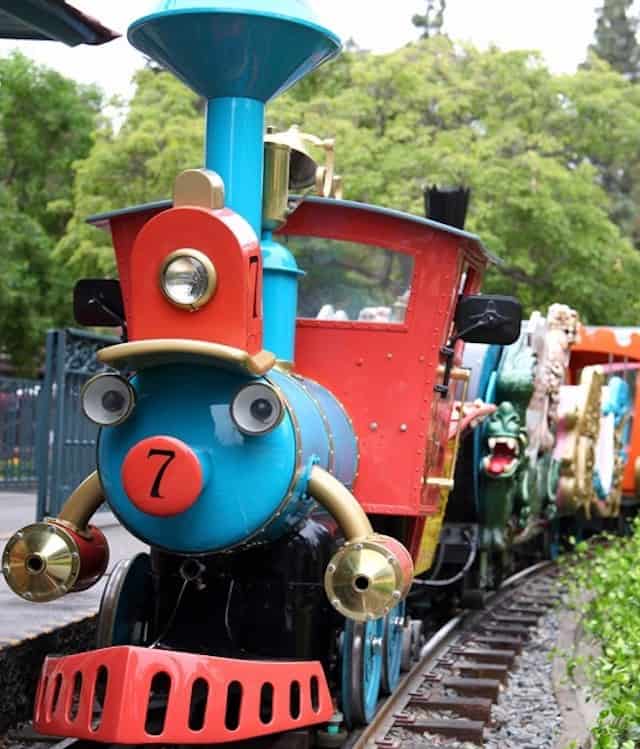 In 1955, Disneyland welcomed Guests into their magical gates. Disney fans were enamored with the sweet elephant, Dumbo, that they had fallen in love with in the animated classic in 1941
Check out we shared the anniversary of another Disneyland classic attraction, the Casey Jr. Circus train. This circus train was a replica of the train used to pull the circus animals in the 1941 animated film, Dumbo.
Walt Disney loved trains and he was so excited to be able to incorporate them in Disneyland. You can read all about the Casey Jr. Circus Train HERE.
Enjoyed Around the World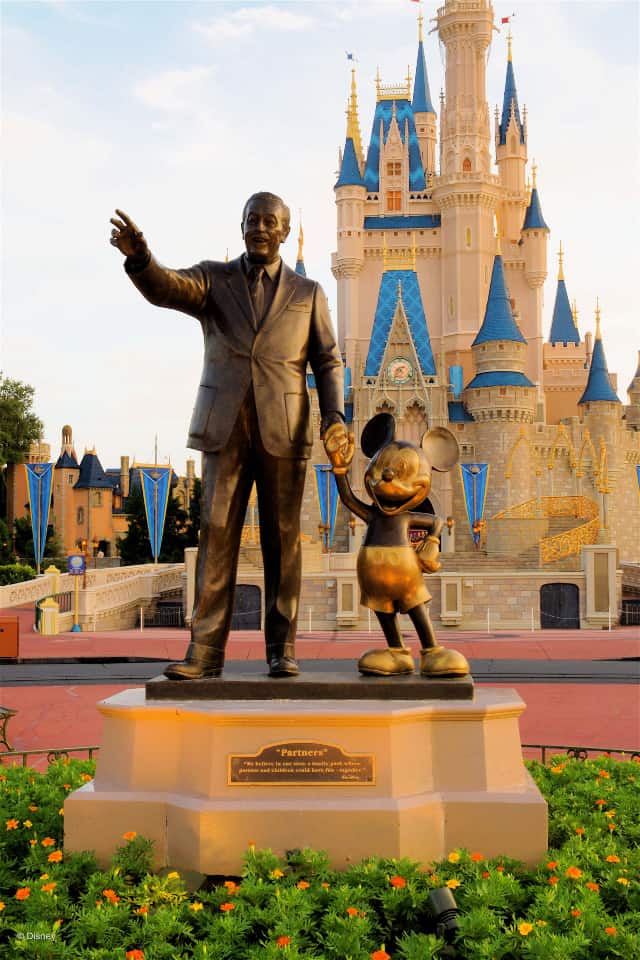 Many Disney fans know that Dumbo the Flying Elephant may be enjoyed at both Disneyland and Walt Disney World. The love for Dumbo the Flying Elephant is not limited to simply the United States.
Disney fans from around the globe are also in love with this classic attraction. Dumbo is now allowing Disney fans both young and the young at heart to soar to new heights in six Disney Parks around the globe.
the Dumbo Attraction is included in 6 Disney Parks around the globe.
Renovations at Disneyland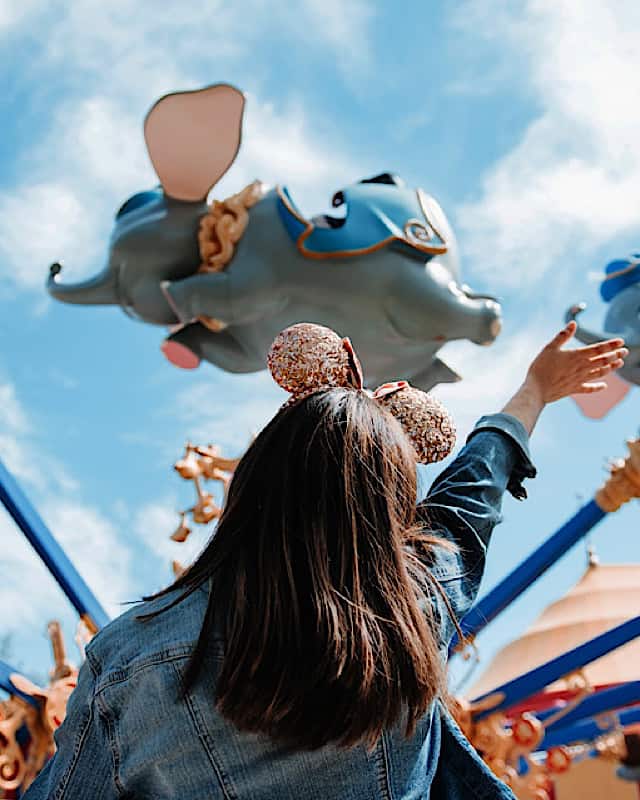 There are a few classic Disney attractions that many would argue simply cannot be replaced. Among these would have to be Dumbo the Flying Elephant.
Through the years this attraction has undergone a few refurbishments at the Disneyland Park. The first occurred in 1983 when Disneyland's Fantasyland was remodeled.
The Dumbo attraction was moved from the west side of Fantasyland to its current location. The current location of Dumbo was previously the Skull Rock Cove.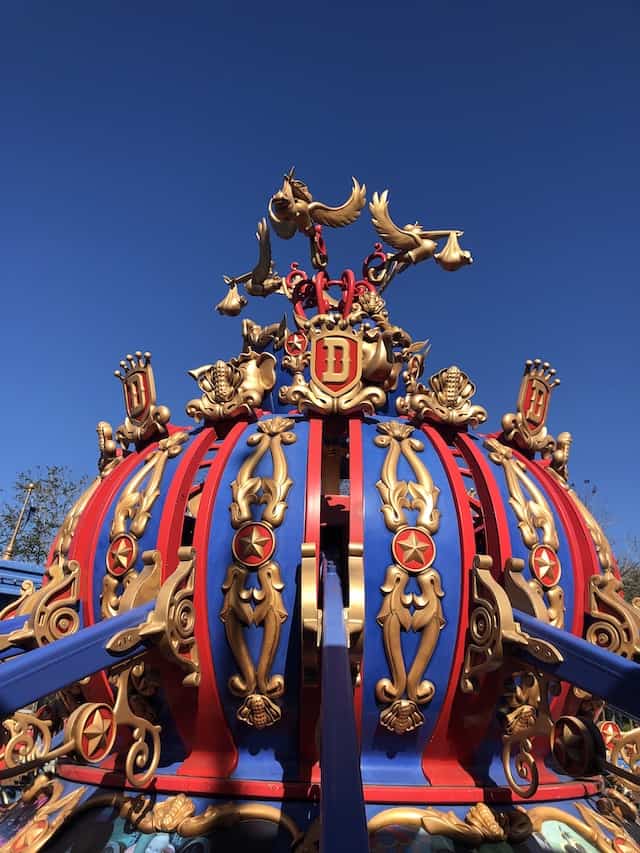 Due to the overwhelming popularity of this attraction, in 1990 six additional flying elephants were added to this attraction. This Disneyland attraction now has 16 elephants that don't simply fly, but they soar to the delight of Disney Guests.
Guests visiting the Smithsonian National Museum in Washington, D.C. may also find a bit of Disney memorabilia. In 2005, Disneyland donated one of the Dumbo the Flying Elephant cars to the Smithsonian National Museum in honor of Disneyland's 50th anniversary.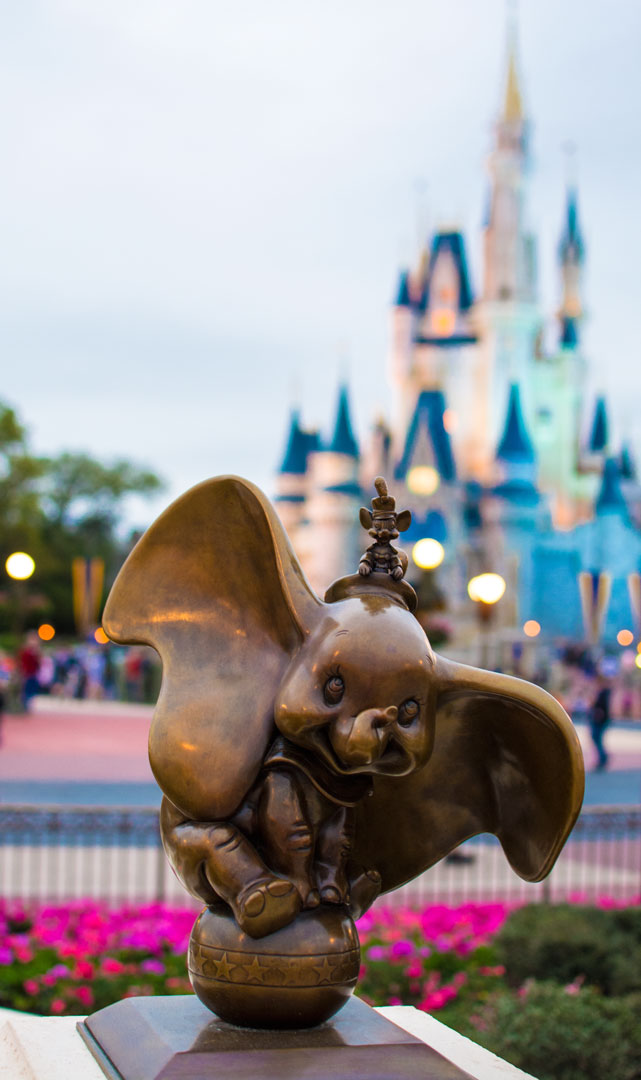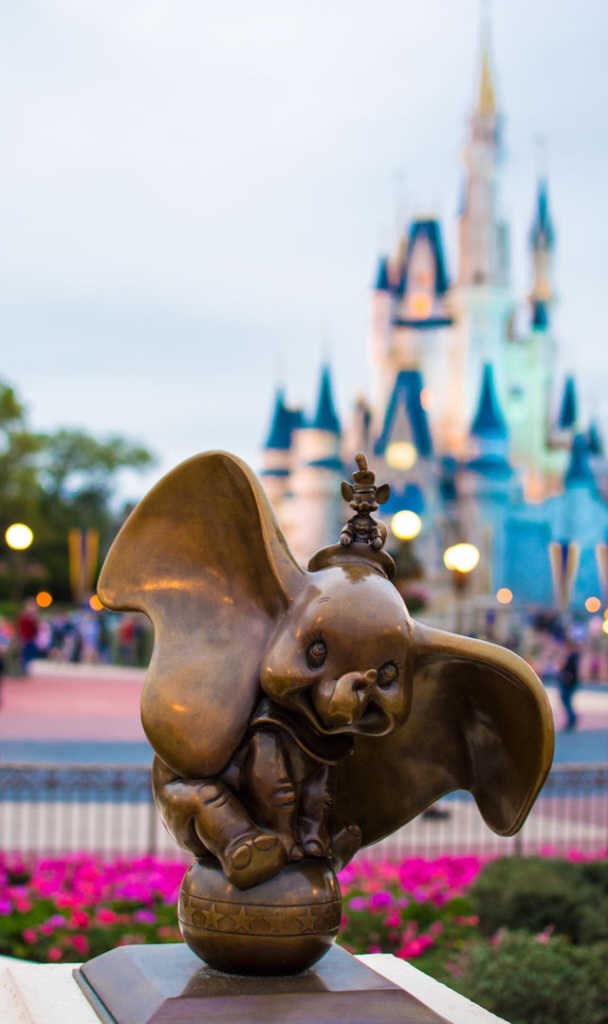 Each trip to the Disney Parks my girls can't wait to climb aboard their favorite flying elephant. We usually ride Dumbo within the first two hours of Park opening. My girls giggle as we fly high in the sky. I love as they gasp as they see Cinderella Castle as we soar aboard our favorite pachyderm.
Is Dumbo the Flying Elephant included in each of your visits to the Disney Parks? What are some of our your favorite memories and photos? Share them with us on our Facebook Page.