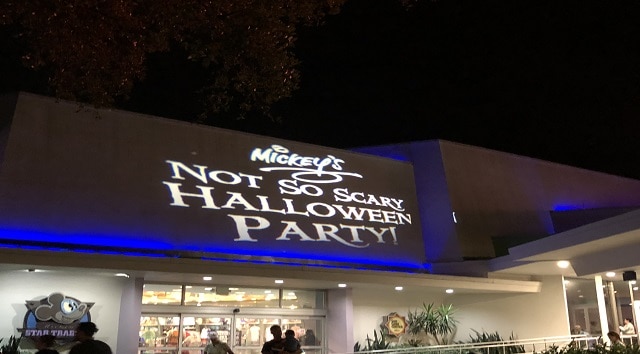 Can you believe that today would have been the first day of Mickey's Not-So-Scary Halloween Party at the Magic Kingdom?
I don't know about you but I have been listening to the Boo To You Soundtrack and the Hallowishes Soundtrack (RIP) on repeat this morning on YouTube.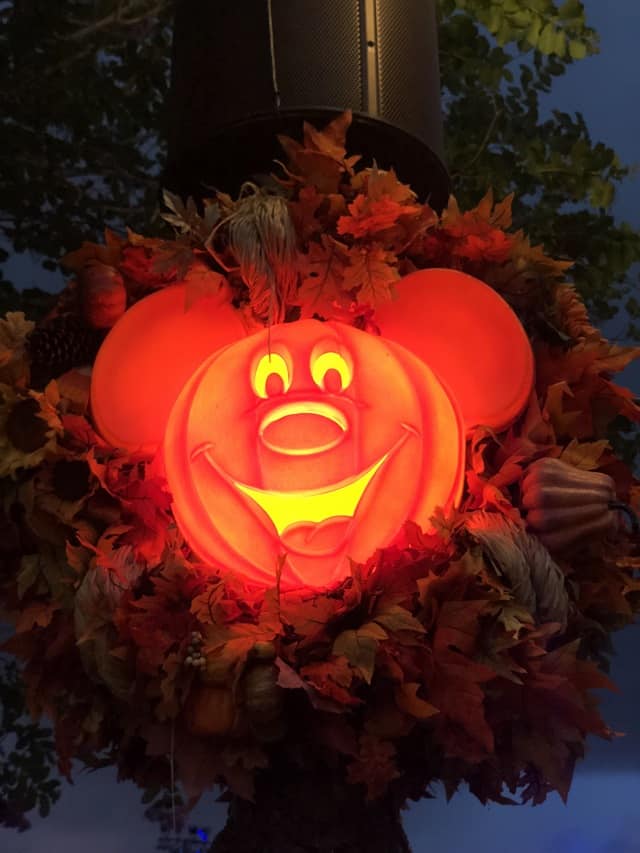 Going back in time on February 25, 2020, when life was quite different than it is now, Disney Parks Blog made the announcement that every Halloween fan was waiting for!
It was the day that Mickey's Not-So-Scary Halloween Party tickets first became available to purchase.
These were the dates of the party before they were cancelled due to the Covid-19 global pandemic:
August 13, 18, 21, 25, 28
September 1, 4, 7, 11, 13, 15, 18, 20, 22, 25, 27, 29
October 1, 2, 4, 6, 8, 9, 12, 13, 15, 16, 18, 20, 22, 23, 25, 27, 29, 31
November 1
What is Mickey's Not-So-Scary Halloween Party?
Only the most amazing way to celebrate Halloween, of course!
This ticketed event held in the evening at Magic Kingdom on certain dates is a wonderful way to meet your favorite Disney characters. Some of them are even dressed for the occasion!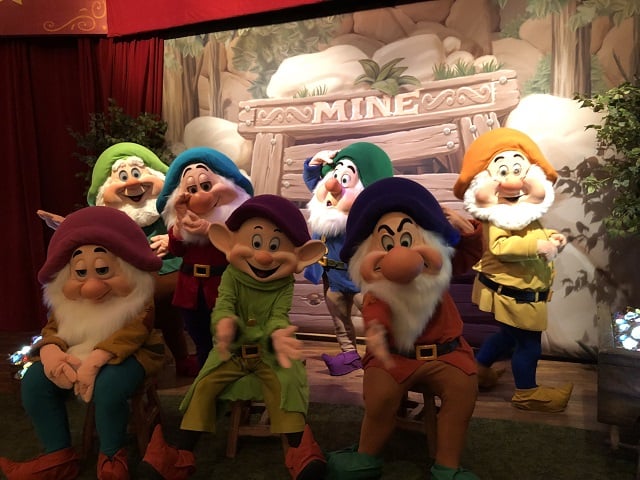 My personal favorite character meet and greet is the Seven Dwarfs! In fact, we featured them on our Christmas card!
Another fun festivity during the party is for guests of all ages, to go trick-or-treating throughout Magic Kingdom. I mean who doesn't love candy! Sorry Kenny, we know you're sugar free now.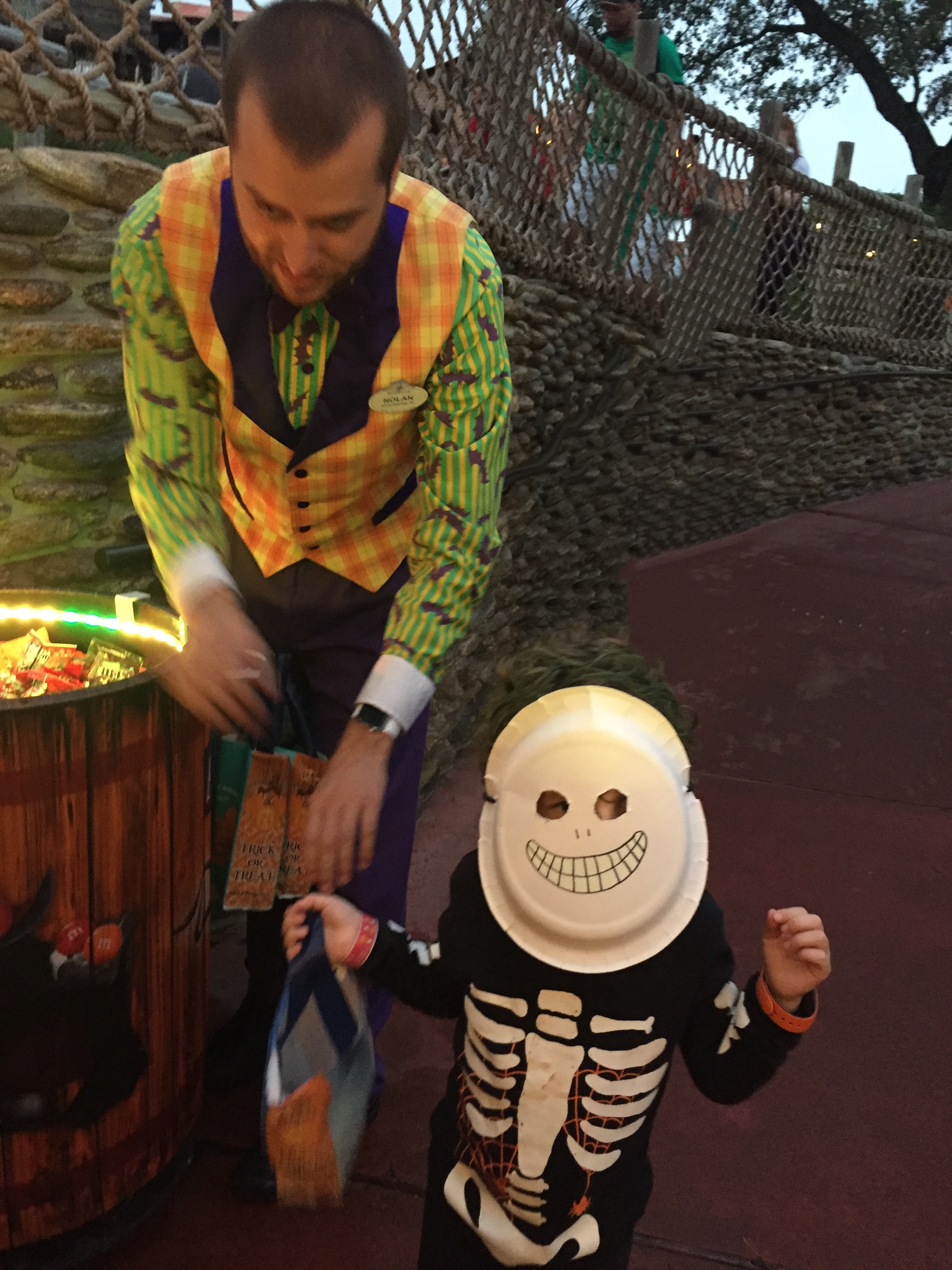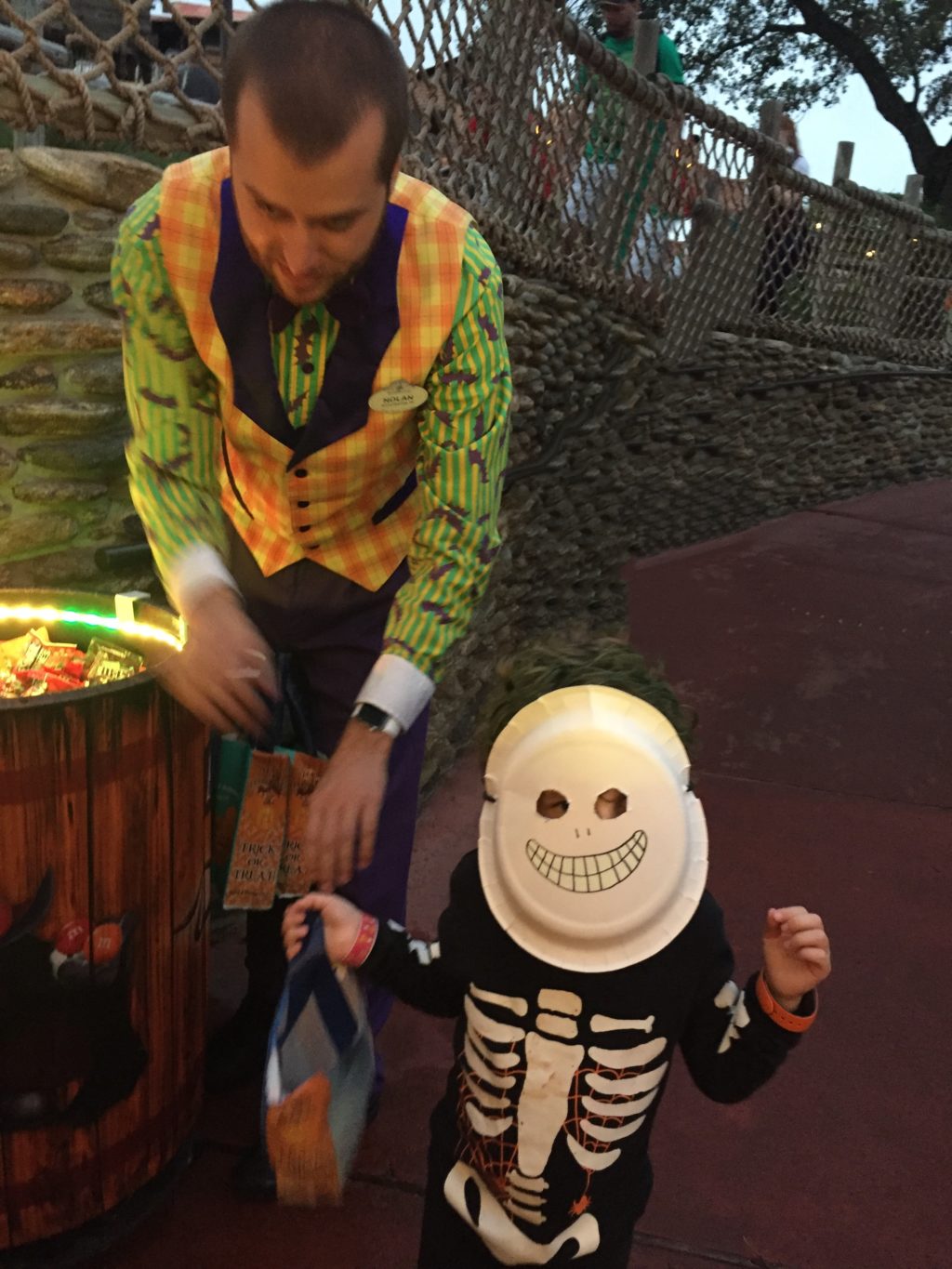 There are even dance parties such as the Disney Junior Jam, and many attractions such as Monster's Inc. Laugh Floor, Pirates of the Caribbean, Space Mountain and Mad Tea Party have Halloween overlays that guests will not want to miss!
Remember when Magic Kingdom had parades and fireworks during the Halloween party…. ugh… it will happen again! We will hold on to our dreams.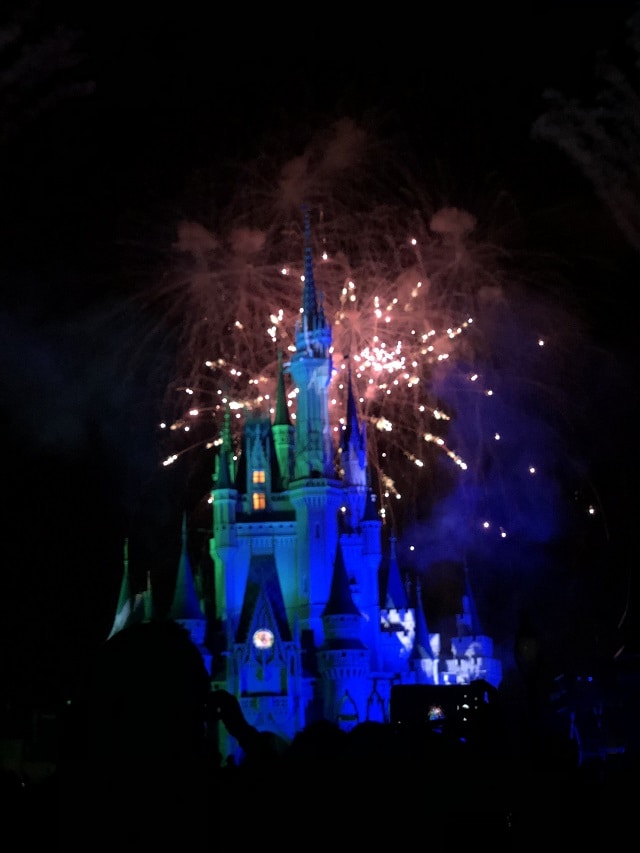 One can not end the night without watching the fairly new "Disney's Not So Spooky Spectacular" fireworks show which is hosted by Jack Skellington and my personal favorite parade on property, "Mickey's Boo-To-You-Halloween Parade.
Additionally, if you are a fan of the Sanderson sisters then you can not miss the "Hocus Pocus Villian Spelltacular" stage show.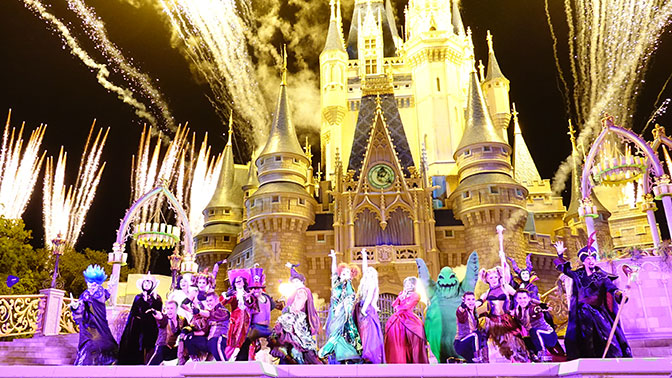 Speaking of the Sanderson sisters, Shopdisney.com recently released tons of Hocus Pocus and Haunted Mansion merchandise.
At the end of July, I had posted the new 2020 Halloween merchandise that is also available on Shopdisney.com. You can read about it here.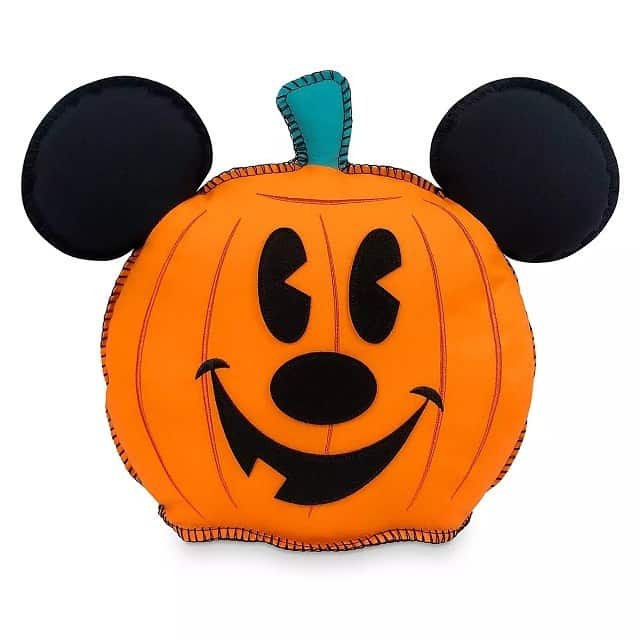 Our Family Favorites and Memories from Mickey's Not-So-Scary Halloween Party
One of my very favorite parts of the Halloween party are the decorations just as you are driving into the Magic Kingdom. You are greeted with the huge Mickey Pumpkins.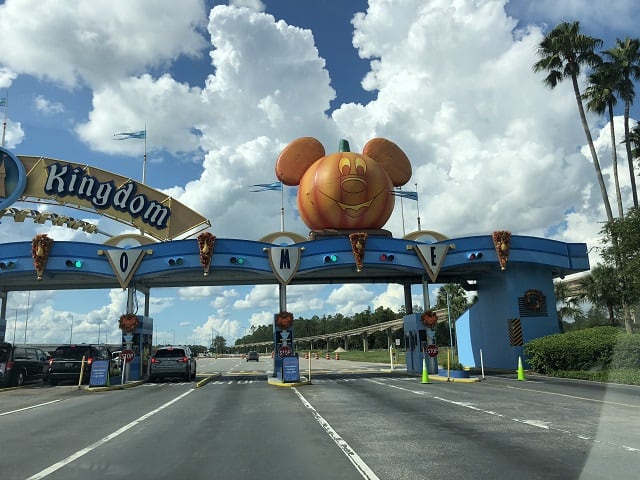 Seeing those pumpkins, gets my adrenaline going because I know we are in for a fun night!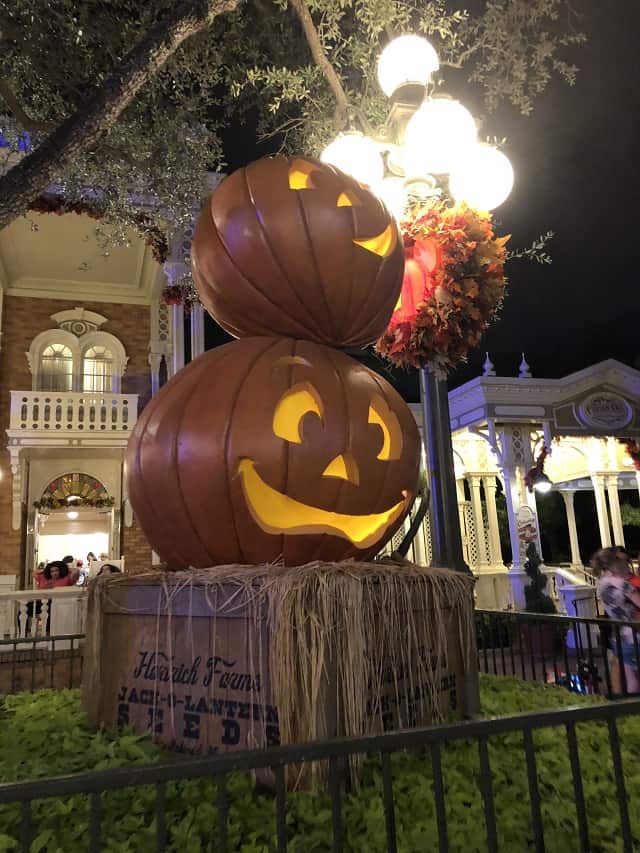 The decor within the park itself along with the Halloween music that guests hear throughout the park is another indication that Halloween is on its way! These decorations are great for photo opportunities!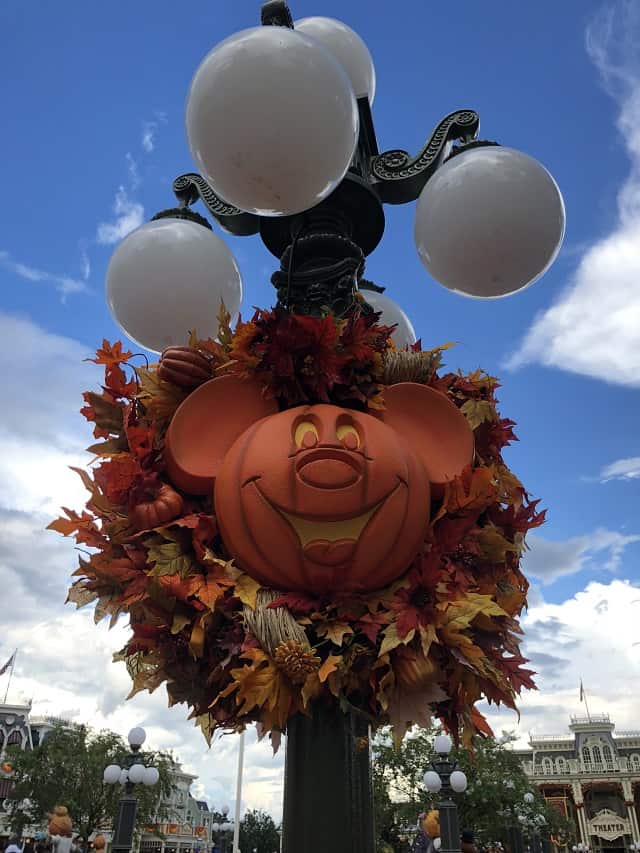 So many pumpkins are around the park that even the Magic Kingdom train station partakes in the festivities donning the Halloween color scheme! The decor is set to return this fall, even though we won't have the party to celebrate.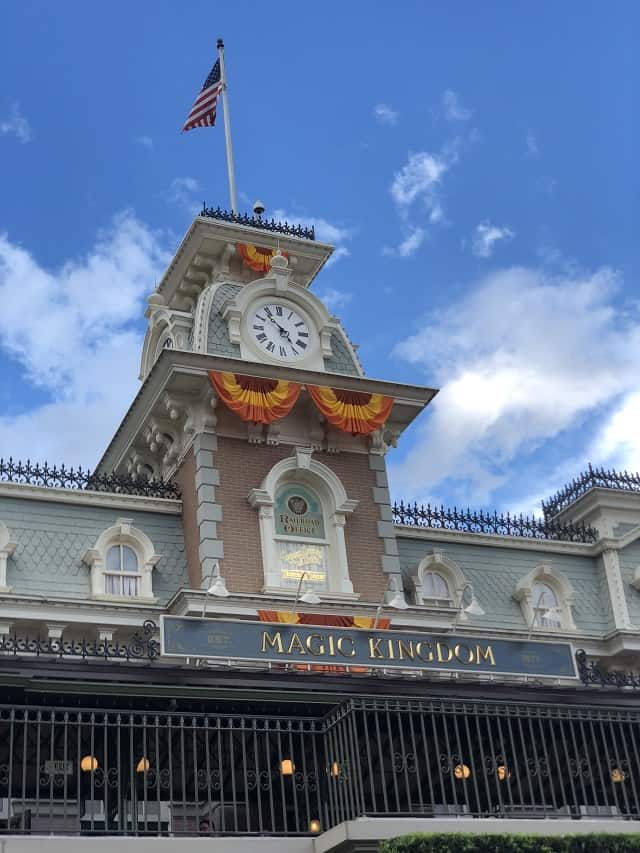 The Food!
Now, let's talk about the food! One of our family traditions is to try as many of the limited food items that are available exclusively during the party.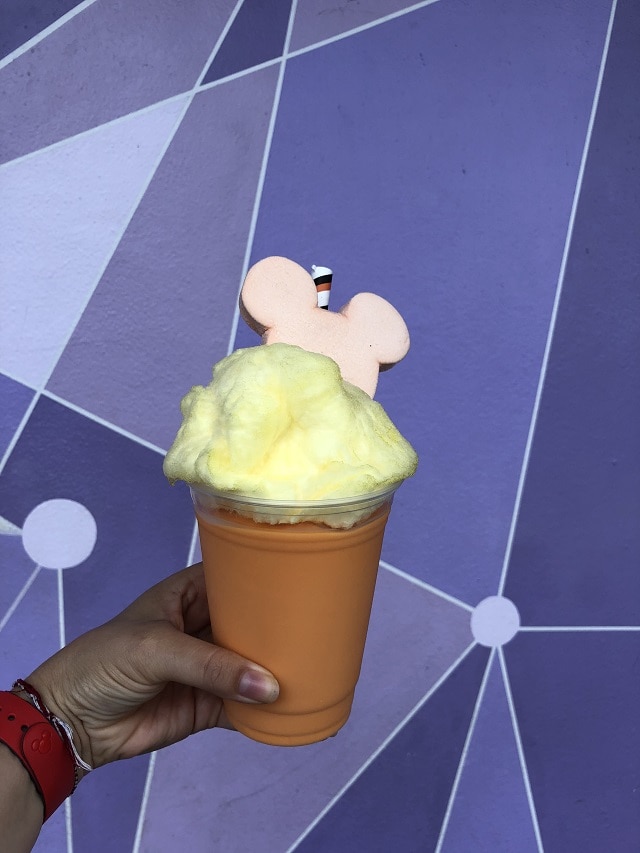 No joke, we come prepared with our highlighter to check off the items that we have purchased and tried. Well, using Character Locator to plan it out is the best way to go! We also make it a point that everyone has to buy a different item so that each of us can take turns sampling each item!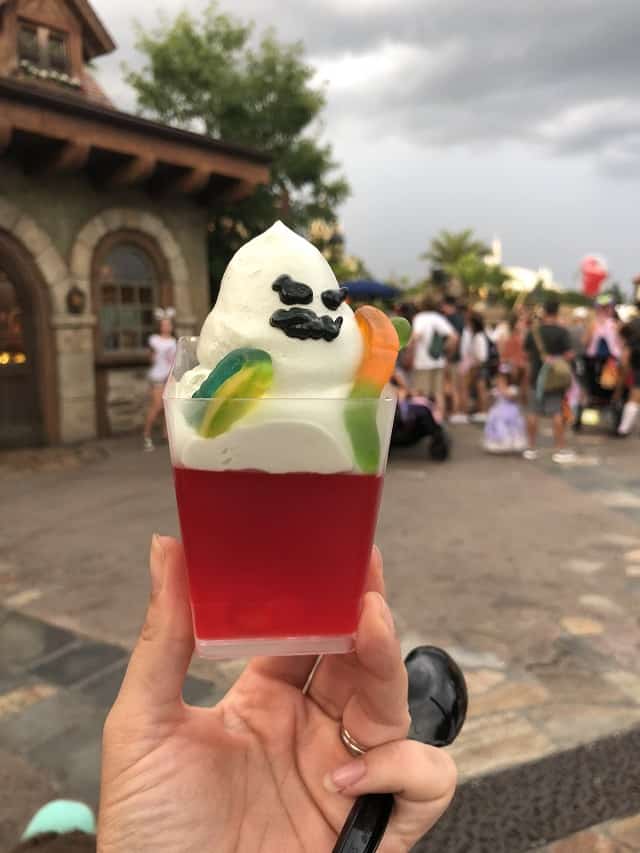 Now, I won't lie… there were some food items that tasted much yummier than other's! Ha!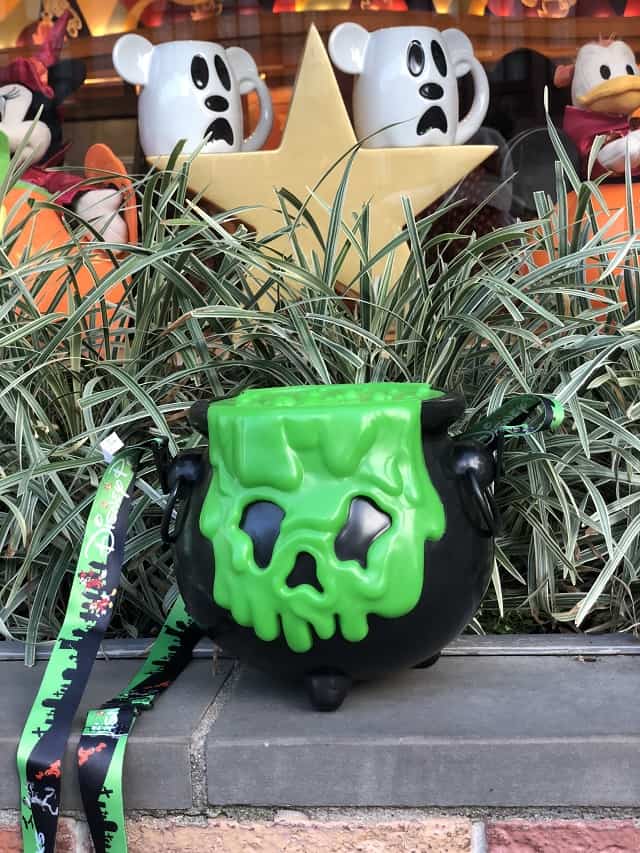 And last but not least, the popcorn buckets! Do you remember how much we all love the release of new popcorn buckets? Those days will be back! Hopefully sooner rather than later!
Mickey's Boo-To-You Parade
I know… I know… how many times do I need to mention this parade, but how can I not? It's amazing!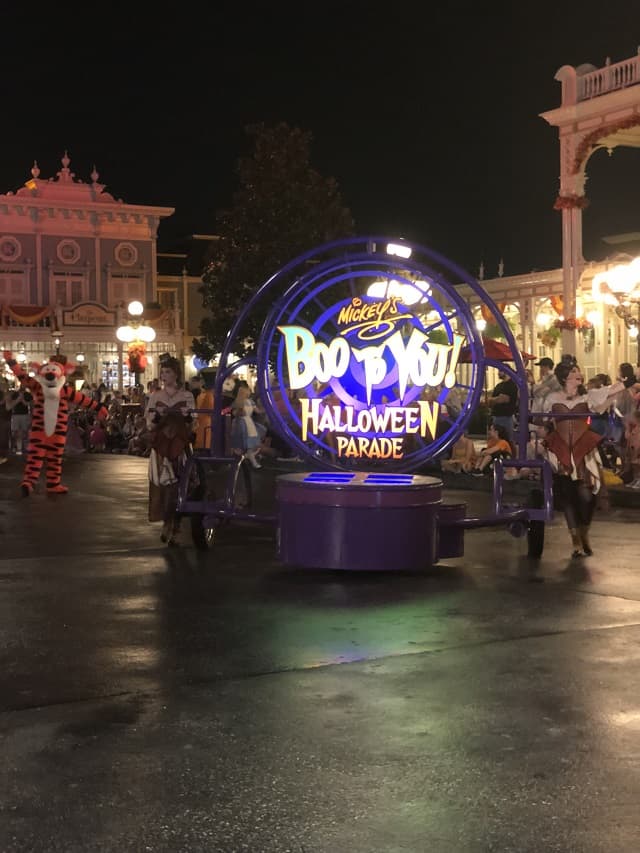 There is something about watching the grave diggers drag their shovels as it ignites sparks from the gravel floor. It gets me every single time!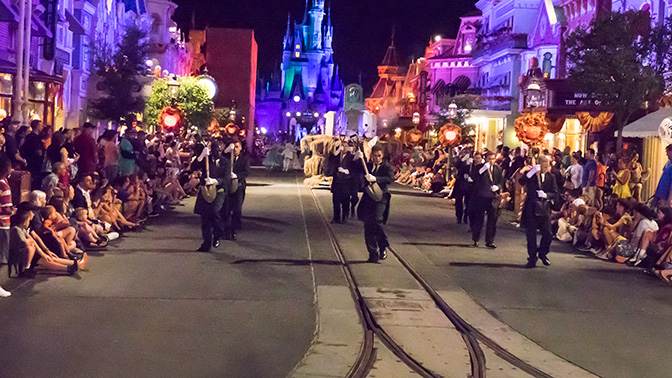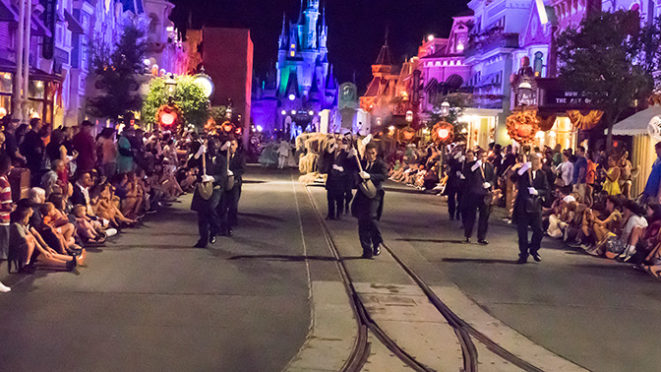 And the dancers during the Haunted Mansion scene. Come on!
Trick-Or-Treating and Photo Opportunities
One of the wonderful parts that make the night great is that children and children at heart can partake in collecting candy as mentioned before!
I mean, what's Halloween without getting candy? Not Halloween!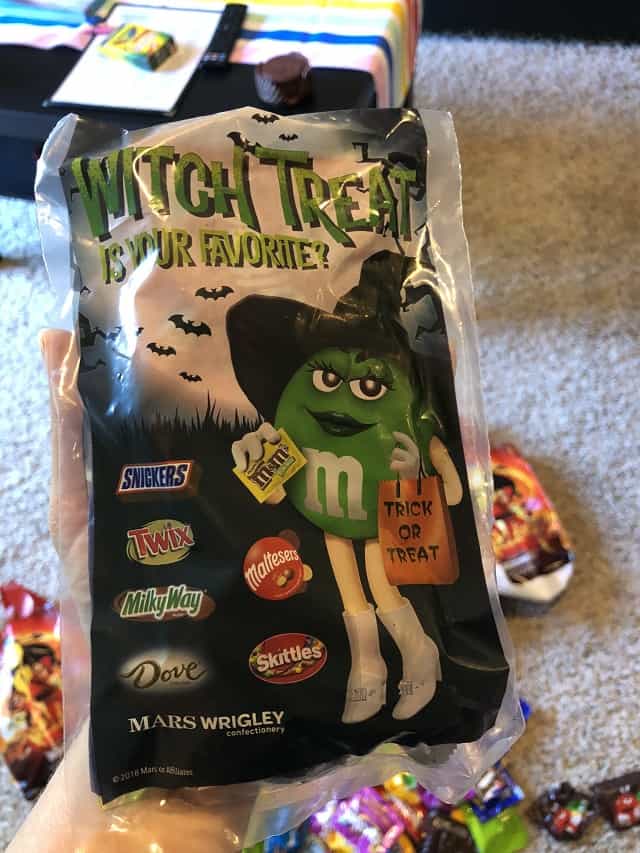 Upon entering the party, you are given a little pack that contains candy already along with your exclusive party trick-or-treating bag!
To be honest with you, our family does not really concentrate on going to all of the trick-or-treating locations as we take this time to enjoy rides as the lines are significantly shorter during the parties.
We usually go to a booth to collect candy if we see that the line is short. If it is not, we skip it and go along our merry way until we find another line that is short.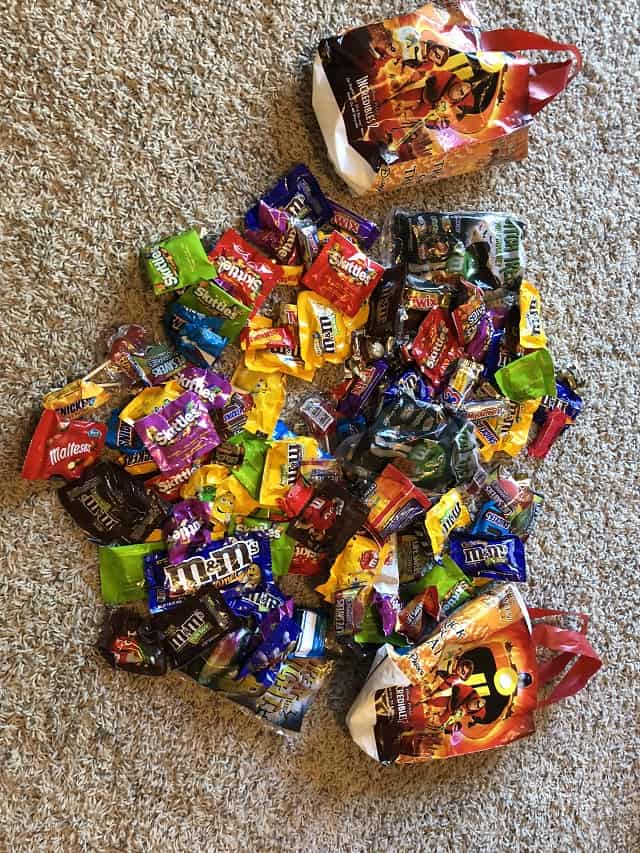 By the looks of our loot that we poured out on our carpet floor when we got home we didn't do so bad, did we?
Lastly, the photo opportunities are so much fun during the exclusive party. This is one of my favorites!
Lastly, one of our traditions that I will miss this year is not being able to dress up and being able to walk around and taking in the creativity of Halloween costumes that guests wear at this parties.
It is simply amazing what people can come up with and their creativity! I often say that they should be hired to be Imagineers at work for the Disney Company!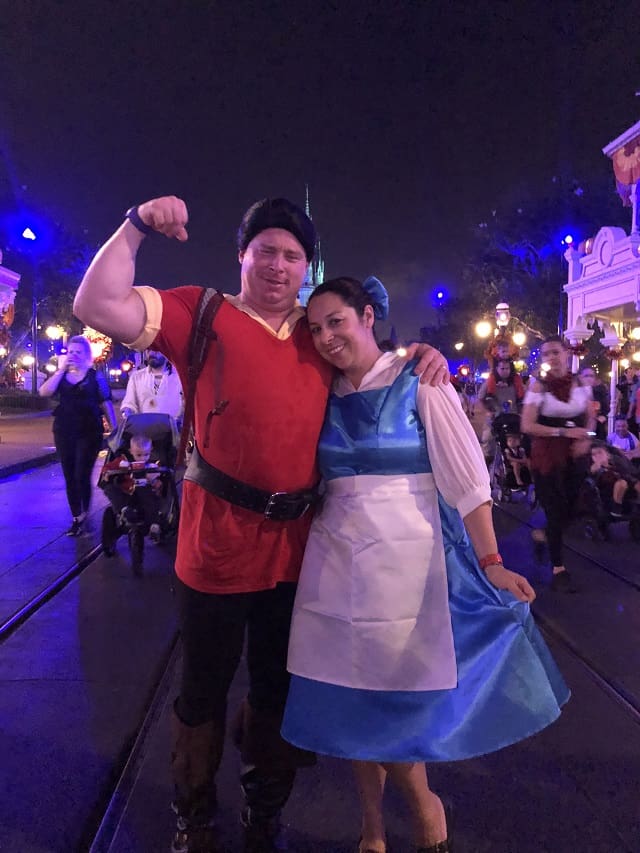 This is also the one time of the year that my husband is so eager to put his costume together. In fact, it is the only place on this earth that he is willing to dress up for during Halloween time. So, I mean… how can we not attend the parties, right?!
I am so sad to know that Mickey's Not-So-Scary Halloween Party will be unavailable this year. It hurts a little, but I'm also very optimistic to look forward to it happening next year!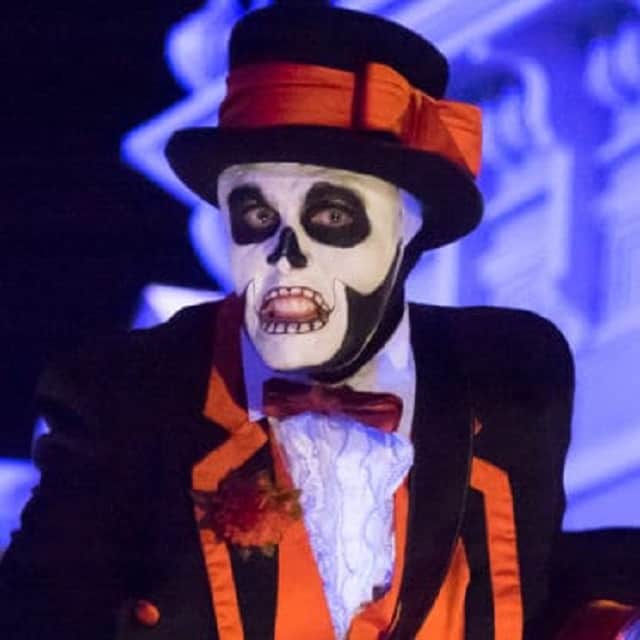 Are you still planning on attending a WDW theme park on Halloween this year sans the party?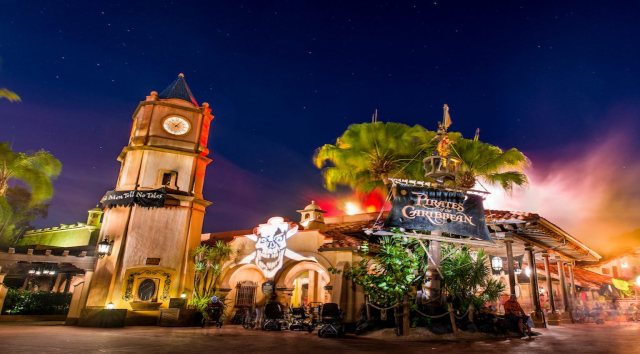 If you are an Annual Passholder make sure to read the important information that we posted this morning regarding Halloween Park reservations. You can read about it here.
Were you planning on attending this year's Mickey's Not-So-Scary Halloween party? If you've attended, what are your traditions during the party? Let us know in the comments on Facebook and in our Facebook group!
-Marisol White
Are you planning a vacation? Reach out to our trusted travel agency sponsor Authorized Disney Vacation Planner
Mouse Class Travel
!