Take some time out of your summer to bake up holiday sweet treats! The aroma and taste of freshly baked gingerbread gives us the heartwarming feelings of the holiday. Disneyland has shared an amazing recipe to bake at home!
Disney creates many fun holiday festivities, recipes and merchandise. Join in on all of the holiday fun on a fellow KtP writer's post here. Check out the newest Christmas merchandise available now on shopDisney.com.
Disneyland Resort's Recipe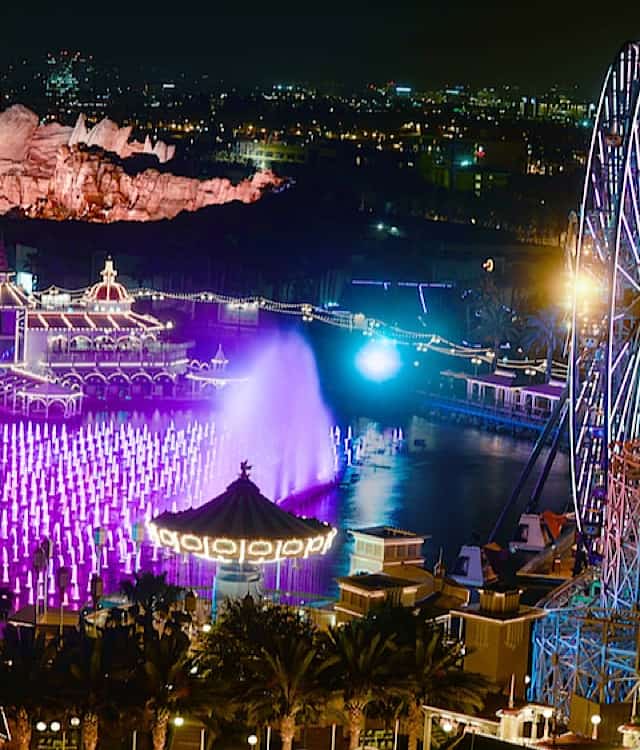 Disneyland Resort pastry chefs are known for their favorite gingerbread recipe. Although decorating gingerbread cookies are a fun family tradition, these Mini Gingerbread Bundt Cakes with Orange-Vanilla sauce will be a new family favorite!
This gingerbread recipe has all delicious spices you would expect with an extra layer of deliciousness. Then, the addition of zested fresh ginger balances the molasses, and the amber lager beer ensures a nice moist cake. Lemon-lime soda can be substituted for the beer.
The Orange-Vanilla Sauce in the center really puts this recipe over the top!
Gingerbread Mini Bundt Cake Ingredients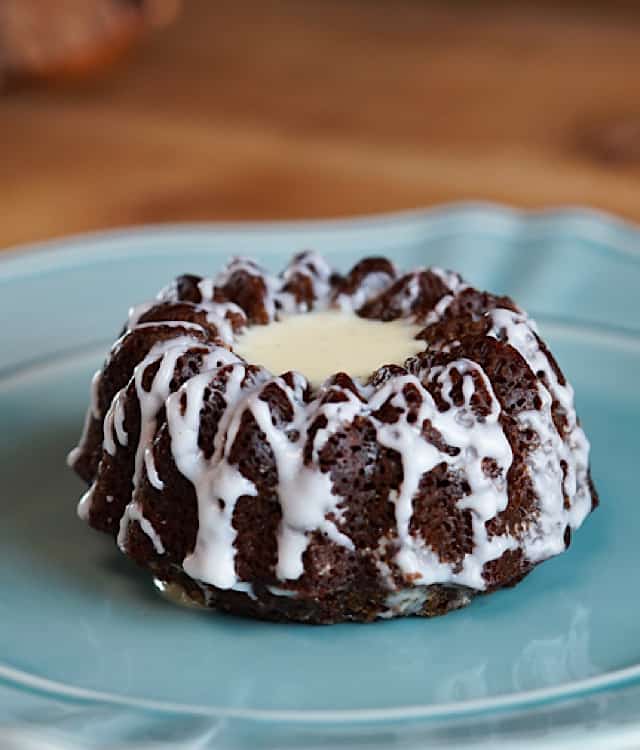 Makes 12 (4" x 1.75")or 24 (2.7" x 1.18") Mini Bundt Cakes
1 2/3 cup all-purpose flour
1 teaspoon baking powder
teaspoon salt
teaspoon ground ginger
1 teaspoon ground cinnamon
1/2 teaspoon ground nutmeg
4 large eggs
3/4 cup vegetable oil
2 1/2 teaspoons zested fresh ginger
12-ounce bottle amber lager beer (or lemon-lime soda)
1 teaspoon baking soda
2 1/4 cup molasses
1 1/2 cup brown sugar
Orange-Vanilla Sauce Ingredients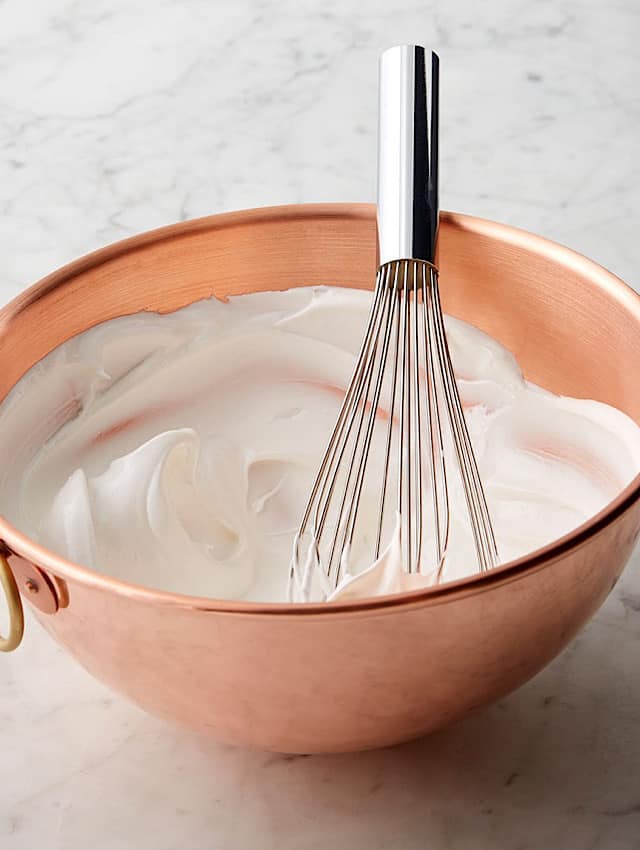 1/2 vanilla bean
1 1/4 cup milk
1/4 cup granulated sugar
3 egg yolks
Zest of 1/2 orange
1 teaspoon orange oil

GLAZE
2/3 cup powdered sugar
4 teaspoons whole milk
1 teaspoon vanilla extract

Bundt Cake Instructions: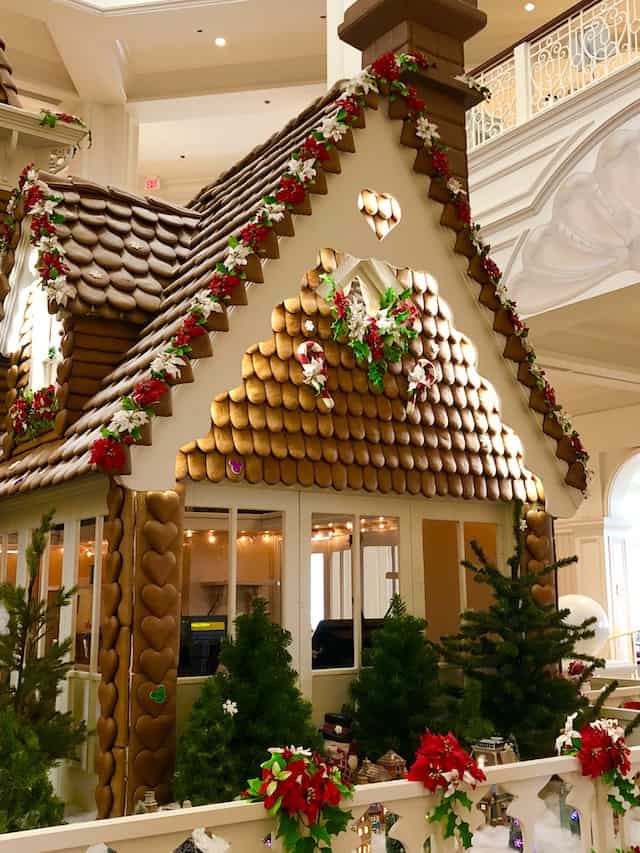 Preheat oven to 350°F. Spray mini Bundt cake cavities with non-stick cooking spray and set aside.
Sift flour, baking powder, salt, ground ginger, cinnamon, and nutmeg into medium bowl. Set aside.
Beat eggs, oil, and fresh ginger in small bowl and set aside.
Heat beer in large saucepan over medium-high heat until boiling. Remove from heat and slowly add baking soda. Once beer stops foaming, add molasses and brown sugar. Stir in flour mixture, 1/3 at a time, mixing well after adding. Stir in eggs until combined. Batter will be thin.
Pour into prepared Bundt pans, filling each cavity 2/3 full. Bake for 20-22 minutes, until toothpick inserted in the center comes out clean.
Cool completely on wire rack before removing from pan.
Orange-Vanilla Sauce Instructions
Cut vanilla bean in half and scrape out seeds using a knife. Set aside.
Combine milk, sugar, and vanilla bean scrapings in medium saucepan and cook over medium heat until hot, but not boiling.
Whisk egg yolks in a medium bowl. Slowly pour in half of the hot milk mixture while whisking the eggs. Pour eggs into saucepan with milk mixture and cook over medium heat, whisking constantly for 2-3 minutes, until thick enough to coat the back of spoon.
Remove from heat and continue to whisk for 3 minutes.
Pour into glass bowl and set glass bowl on top of an ice bath. Once sauce is at room temperature, add orange zest and orange oil.
Refrigerate until ready to serve.
FOR GLAZE:
Whisk powdered sugar, milk, and vanilla in small bowl until smooth. If glaze is too thick, add 1/4 teaspoon of milk at a time until desired consistency.
Drizzle glaze onto cooled cakes.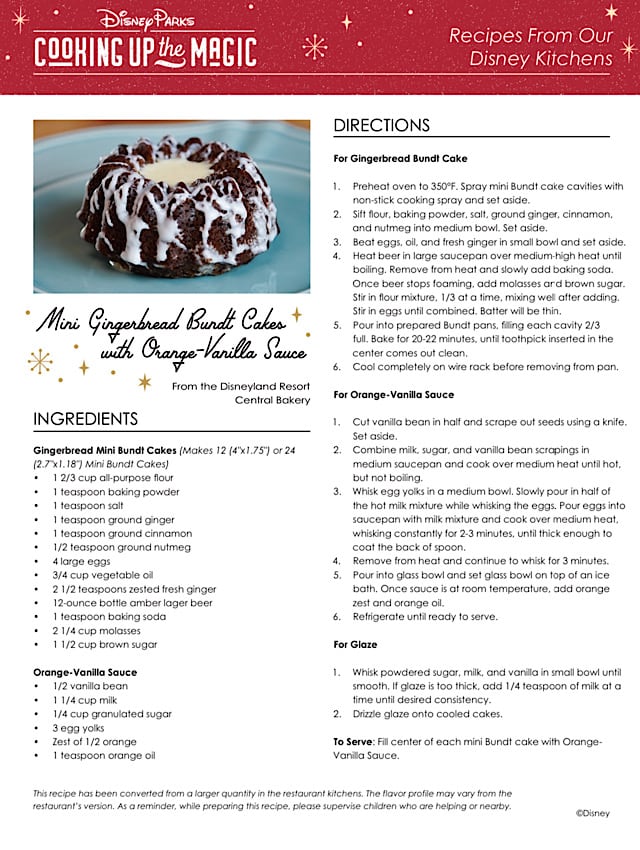 TO SERVE:
Fill center of each mini Bundt cake with Orange-Vanilla Sauce.
Click here for a print at home version of this delicious recipe. Disney also reminds us to supervise children when making recipes.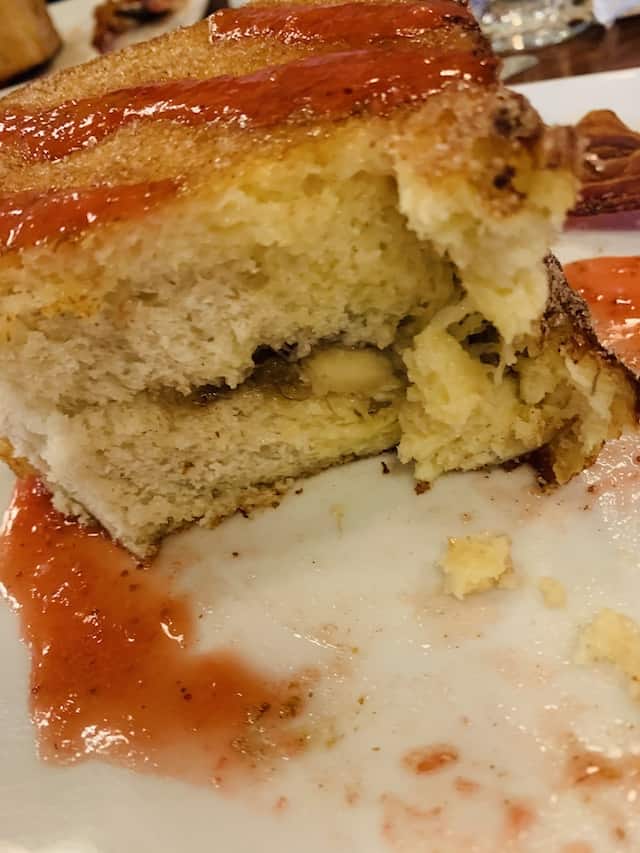 Some of the other Disney recipes that have been shared are Polynesian's famous Tonga Toast, delicious Churros, and Disney Cruise Line's Chocolate Souffle.
Have you tried any of the Disney World Recipes? If so, which is your favorite? Please share your thoughts on Facebook or the KtP Crew Page.