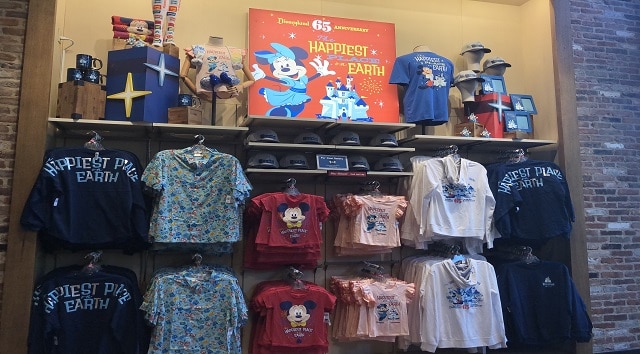 Curious what's available at World of Disney? I am focusing on the various types of new arrival merchandise at the World of Disney storefront in Downtown Disney at the Disneyland Resort.
After waiting in line for about ten minutes to get into the store, the first display that caught my eye was as you first walked in.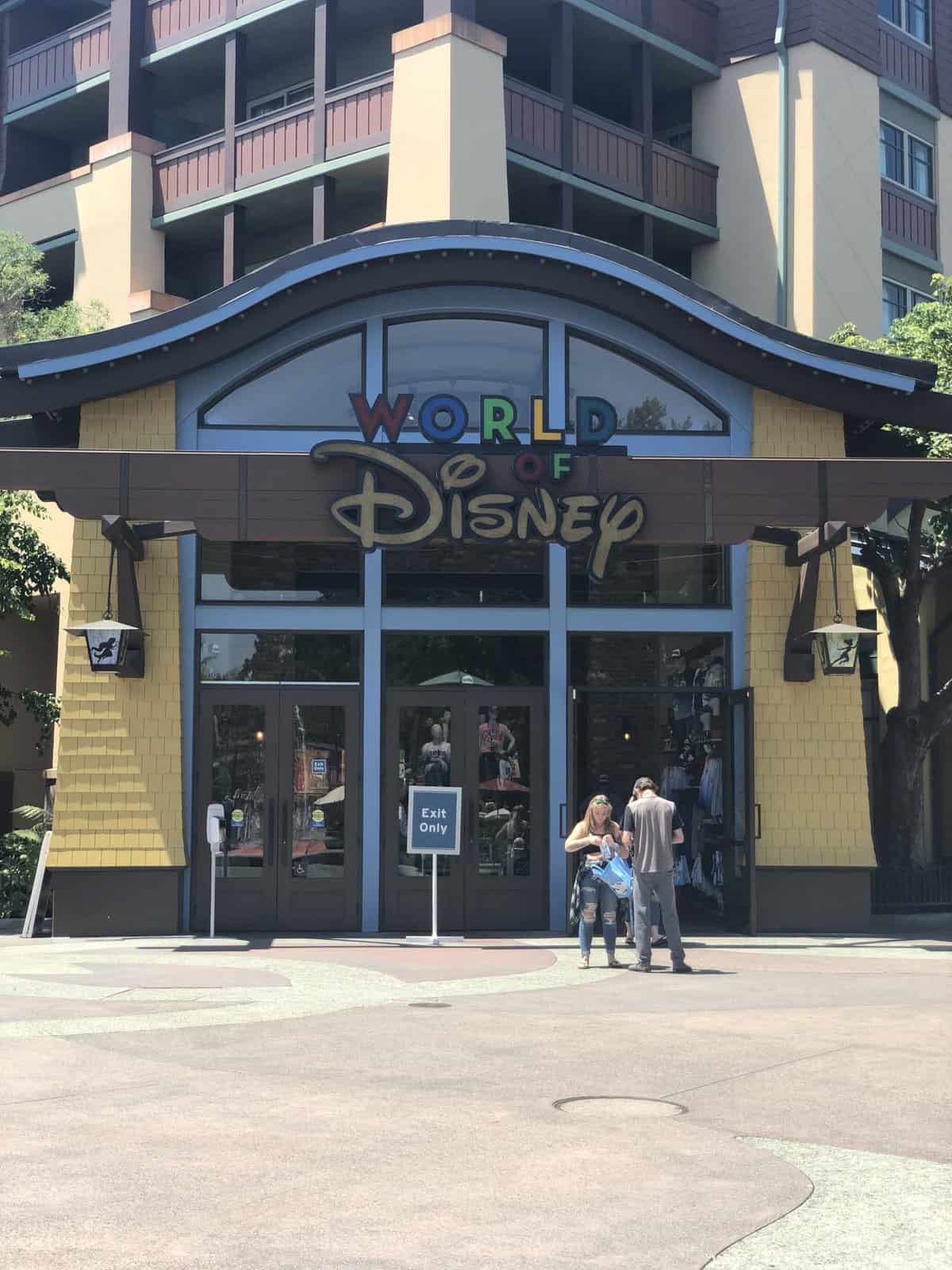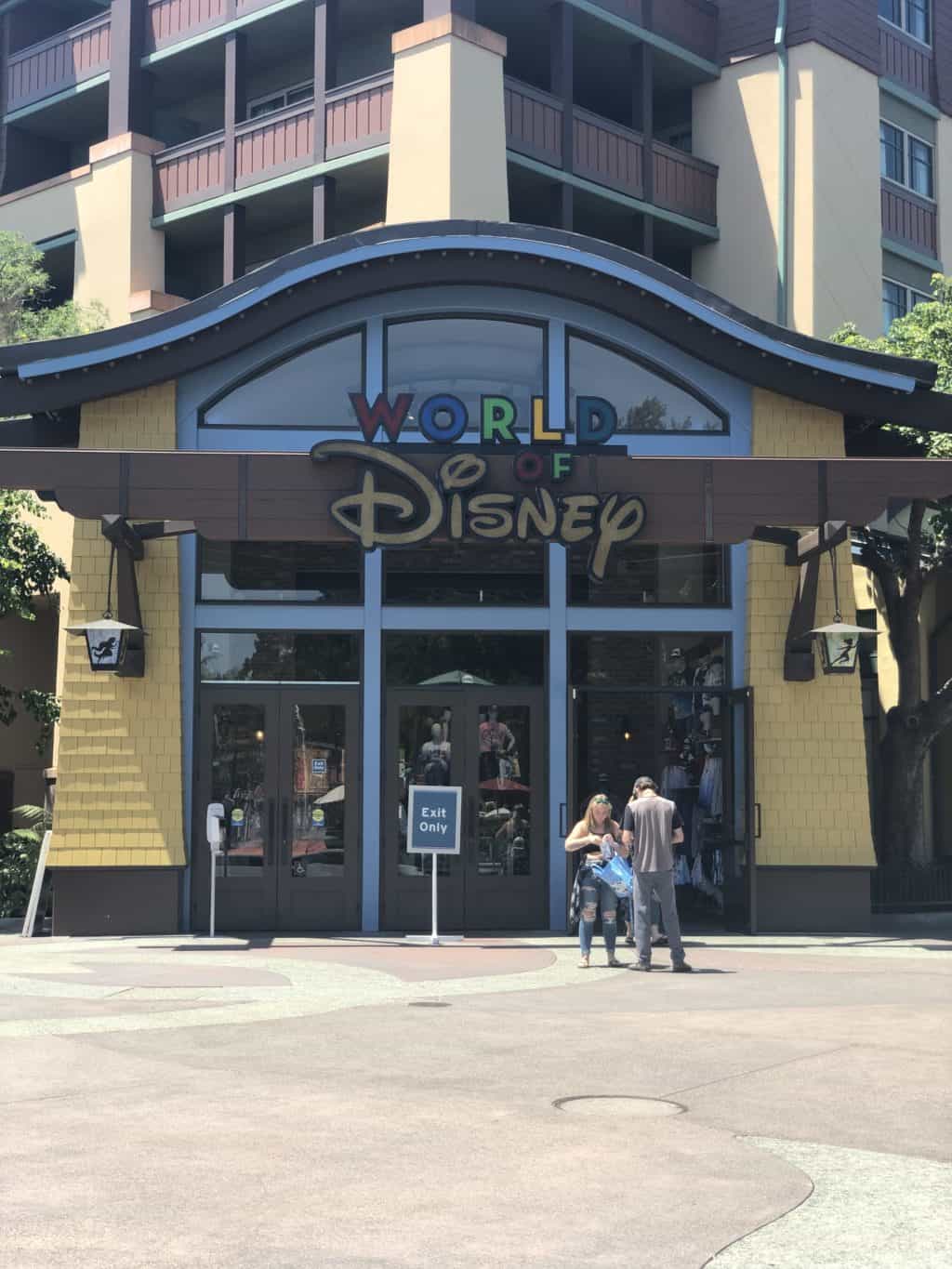 New Forky Merchandise
Forky merchandise from Toy Story 4 caught my eye! My oldest daughter has a sweet spot for Forky, so anytime that I see him or his merchandise, I come to a complete halt.
How adorable are these Forky hair combs? Talk about it being easy to prop up as not only a hair brush but also as a decorative piece in your bedroom or bathroom space.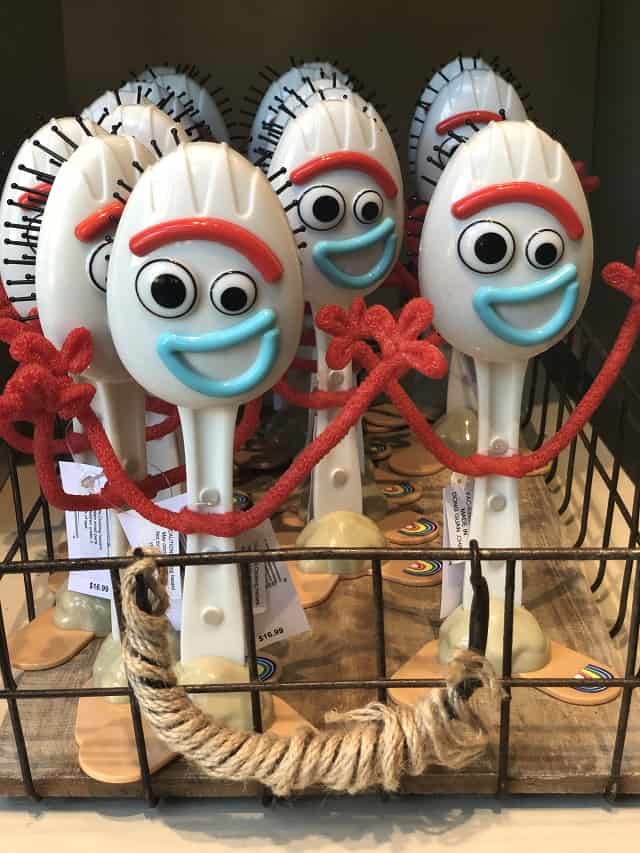 After my eyes drifted from the hair comb, my eyes locked with these Forky Loungefly backpacks. I mean… just look at them… so adorable!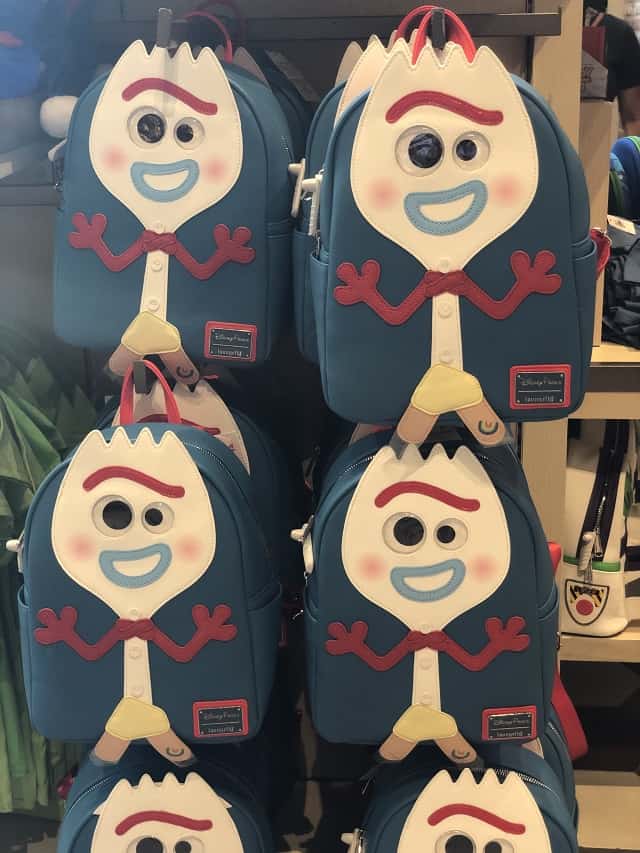 Disney Ink & Paint
After leaving the adorable Forky display, my attention was diverted to the Disney Ink & Paint merchandise that is so beautiful.
You can also find the collection on shopDisney.com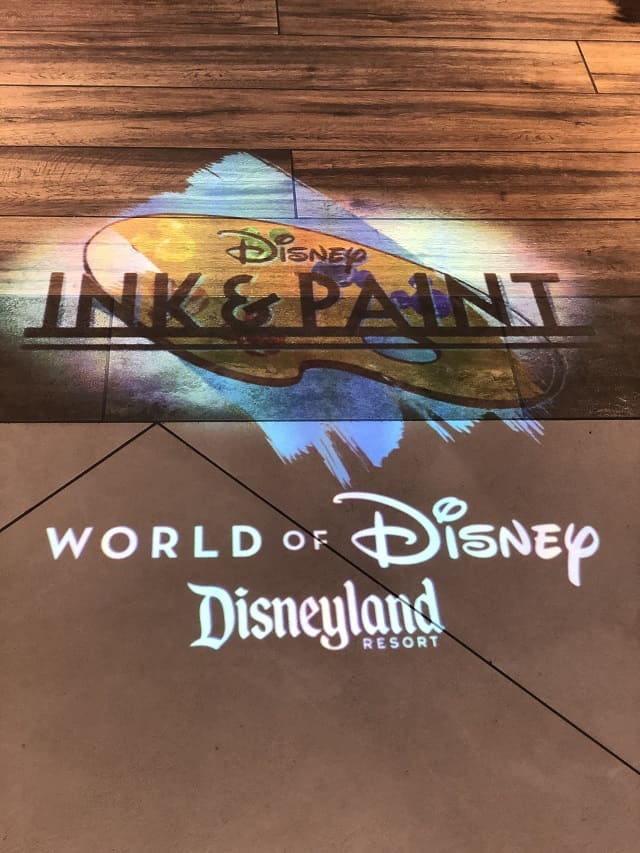 Theme Park ABC Mugs
I next headed over to the wall of mugs..as I do not have enough in my collection. Just ask my husband!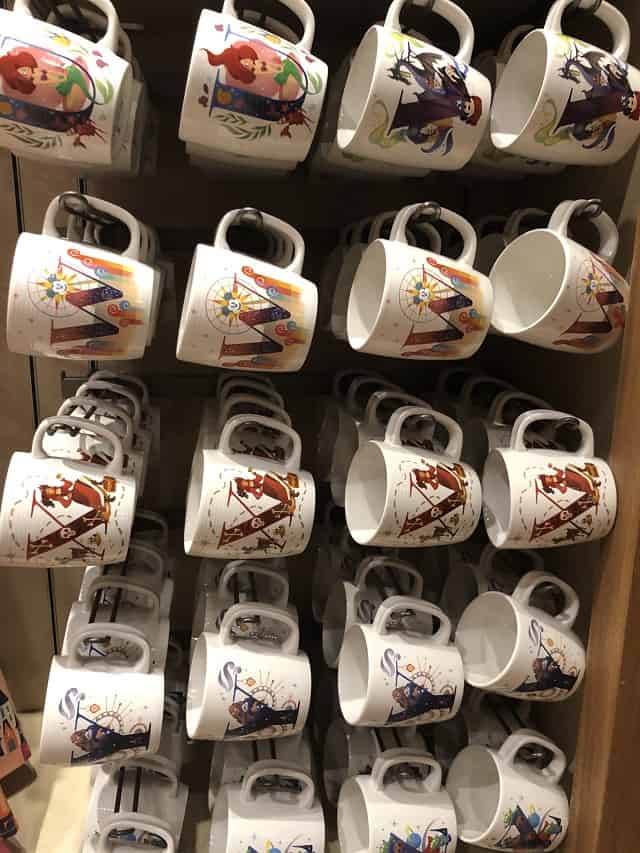 I was happy to find the Disneyland ABC mugs that have become very popular and very difficult to find – especially certain letters on shopDisney.com.
Here is the collection that is dedicated specifically for Disneyland.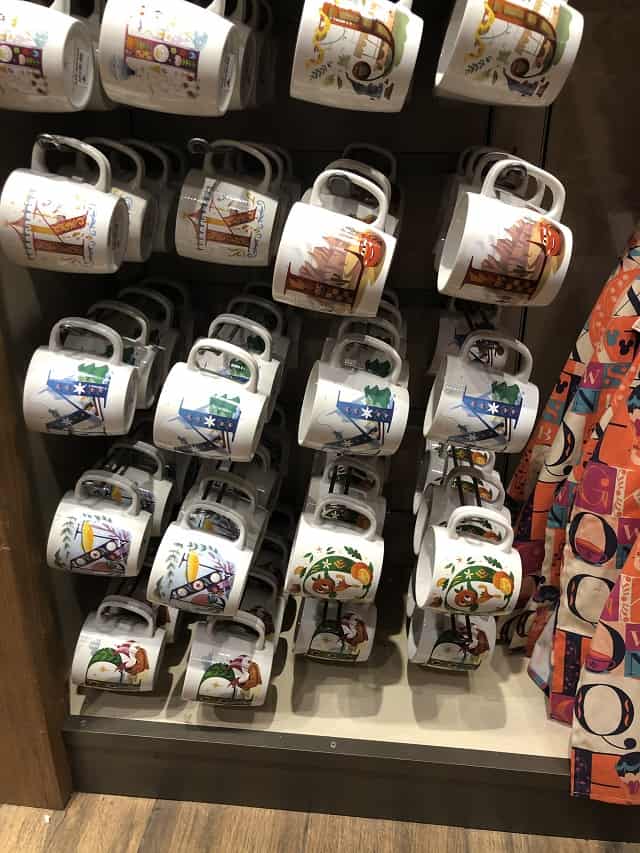 Disney World have different ones such as the "W," which features World of Disney from California Adventures. "W" at Disney World features the World Showcase from EPCOT.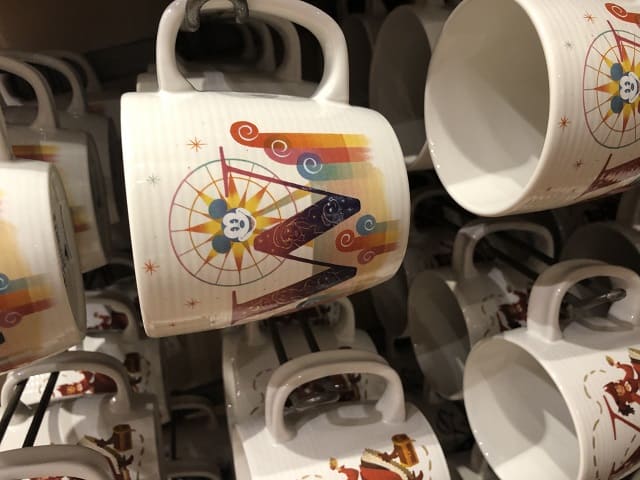 Mulan Merchandise
As you head toward the middle of the store, you can not stop by without finding yourself admiring the new Mulan merchandise that is released for the upcoming live action Mulan film.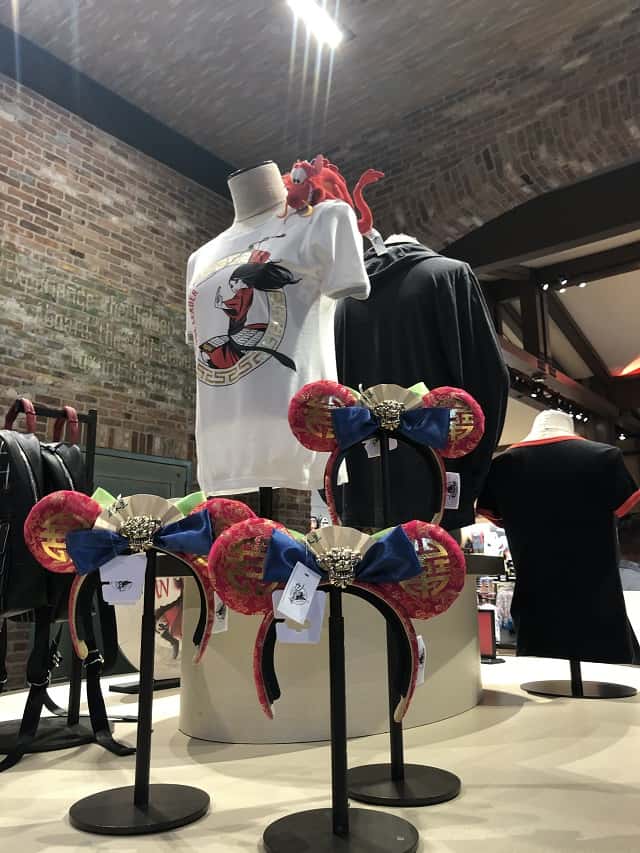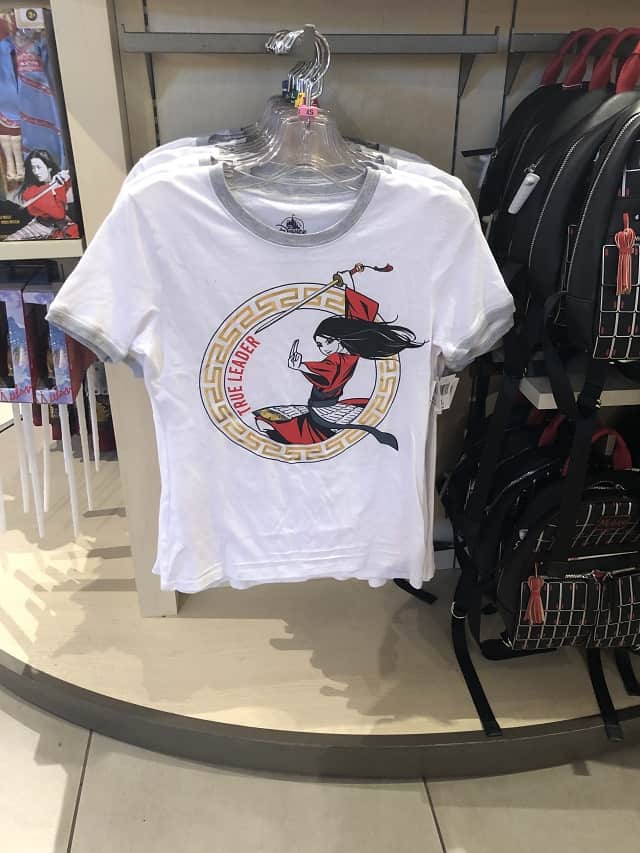 Unfortunately, due to the pandemic the release of the film has been postponed a couple of times. You can read about it here.
From bags and Ears to costumes and toys, this is your one-stop shop for Mulan merch!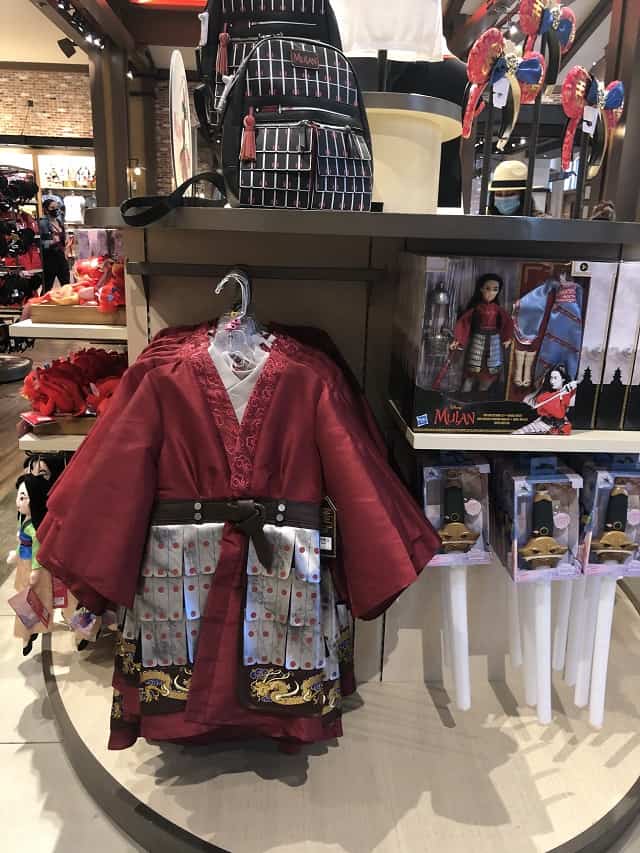 Disneyland's 65th Anniversary Merchandise
The last location that I wanted to check out was the merchandise for Disneyland's 65th Anniversary.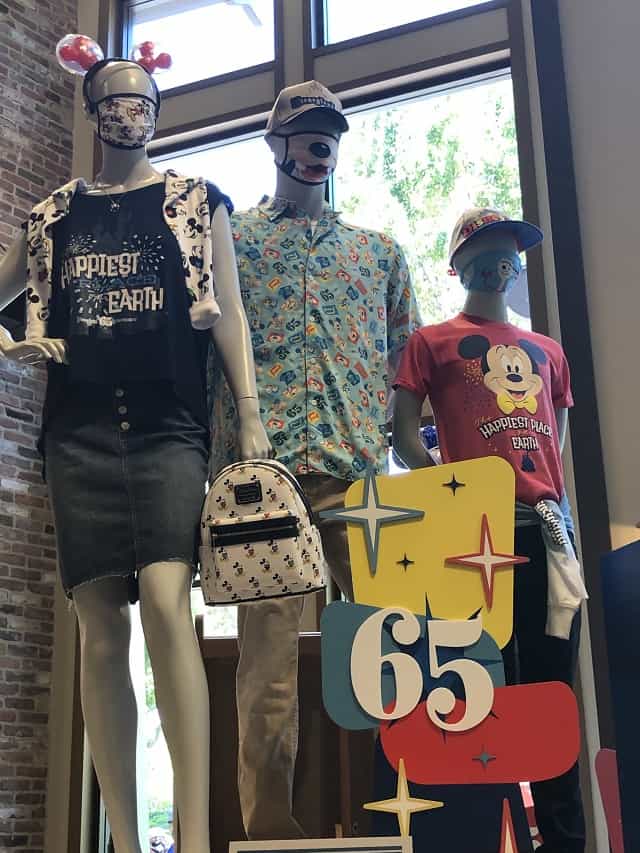 This anniversary marks a bittersweet one as it is the first time in history that the Disneyland Resort has been closed during their anniversary on July 17th.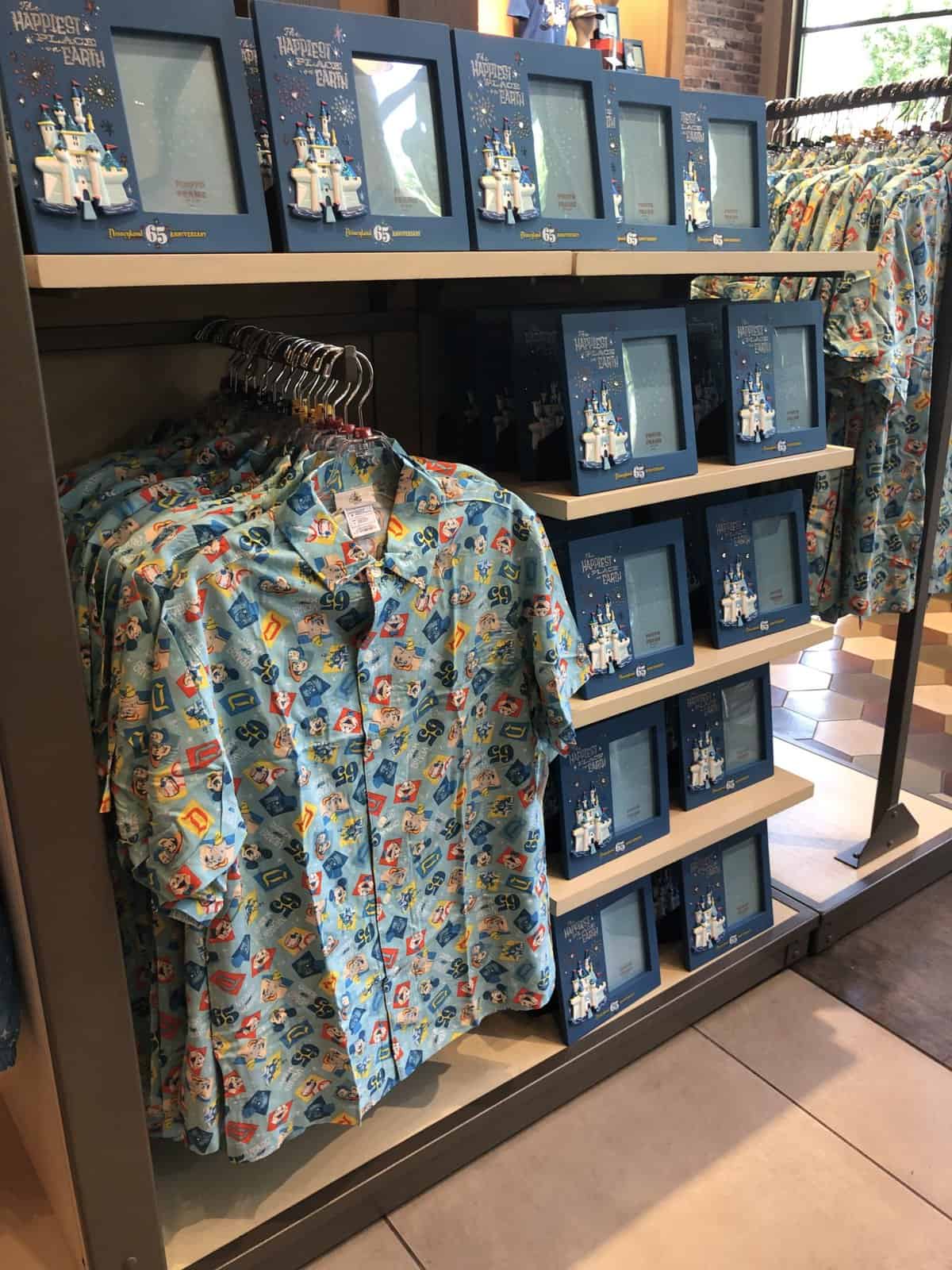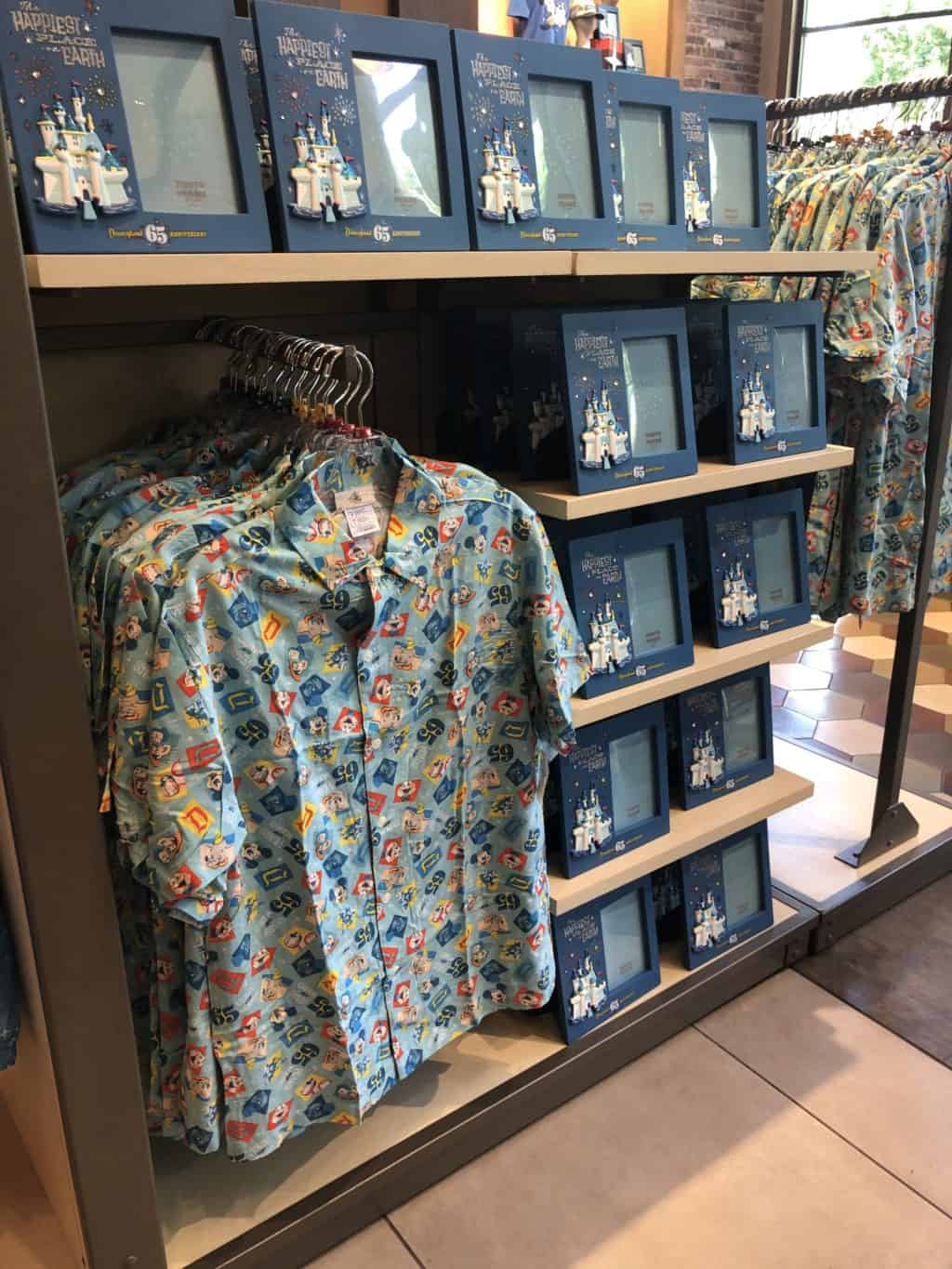 However, the merchandise was out in full force!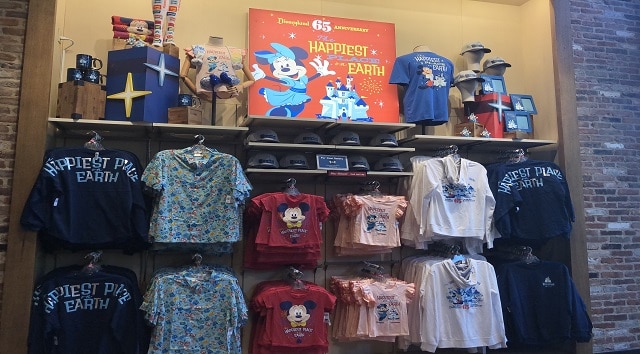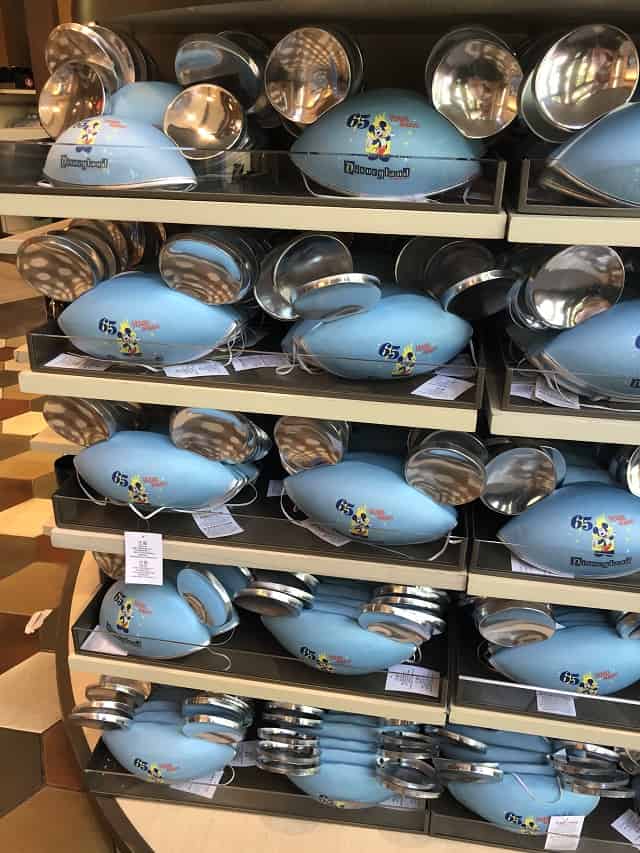 The hot seller that I saw sell out within minutes was the puzzle!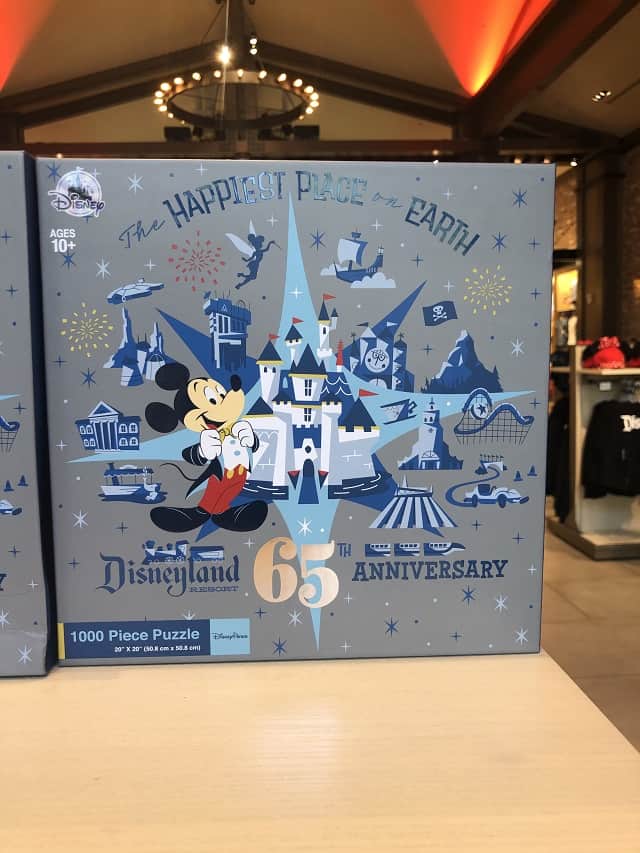 There was plenty of merchandise that was available – ranging from the ever so popular Spirit Jersey, to shirts, Mickey ear hats, keychains, socks, sweatshirt and apparel for kids.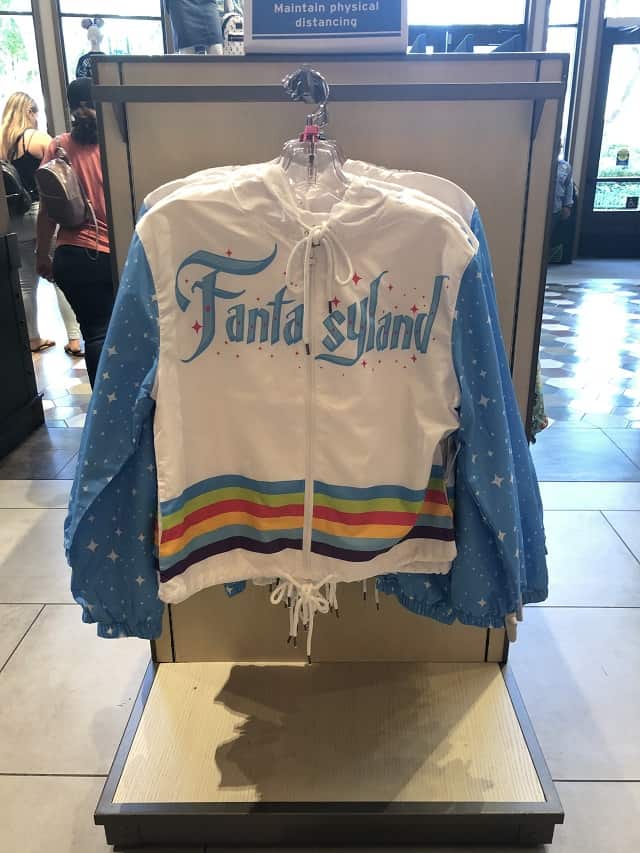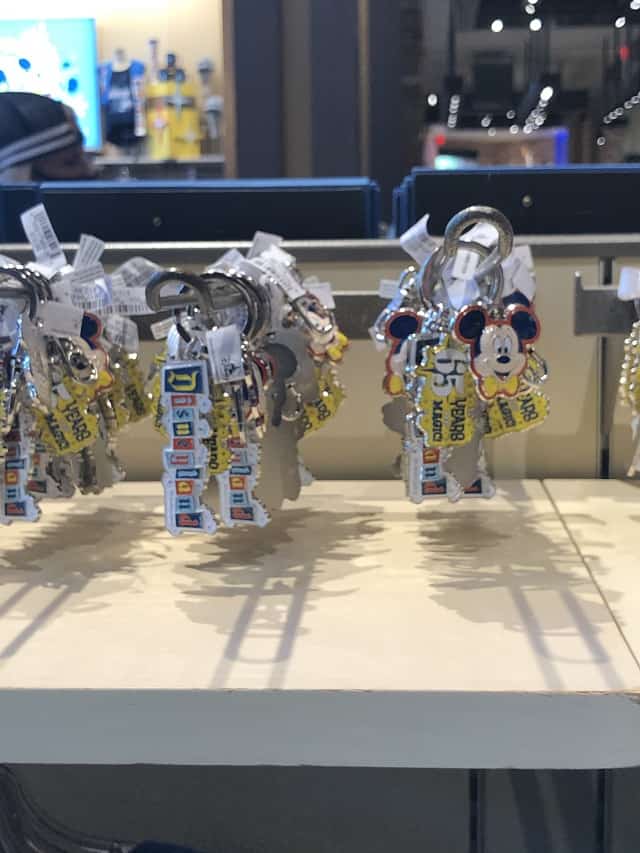 They also had the special commemorative mug, which to be honest, I was not a big fan of. It felt very generic to me.
However, I do like how the mug handle is shaped into the letter "D."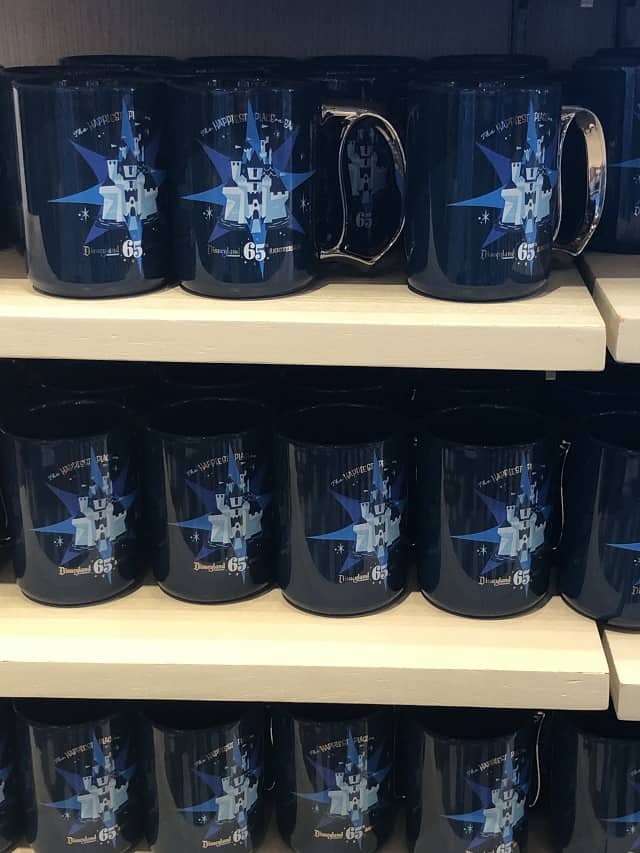 Collectible Penny Pressers
Lastly, I do want to note that the collectible penny presser both inside the World of Disney store as well as the one located outside in Downtown Disney were operating.
Not to mention they were quite popular with guests using both of them!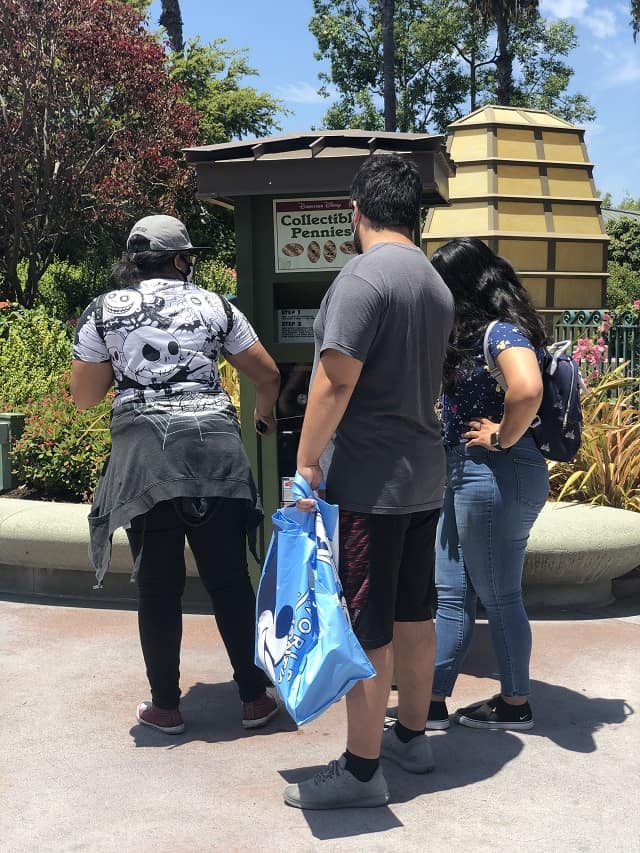 Disney Snacks and Treats
Lastly, I could not help but wander around the store looking for a display with Disney snacks and treats such as the Goofy Candy Co., Disney cookies and I personally was hoping for the Disney bag of prepackaged popcorn. Mmmm… caramel popcorn!
Well, there was no popcorn bags, but there was an assortment of Goofy Candy Co. and other goodies such as candies and cookies. I unfortunately did not take a picture as I became distracted on which two bags of candy I would buy for my kids!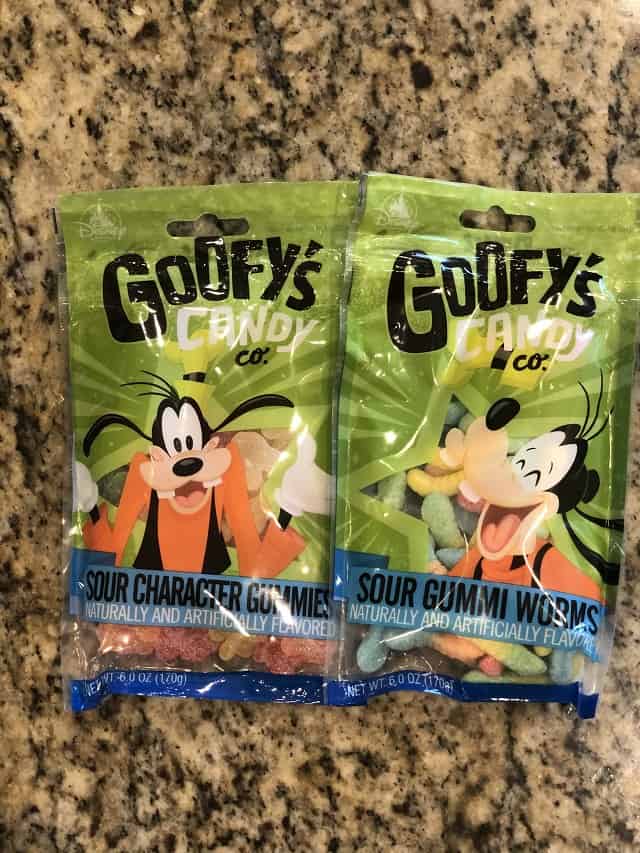 Overall, shopping at the World of Disney store was a pleasant experience! I ended up purchasing a 65th Anniversary ornament, the two bags of candy and a Tiki Room beach towel.
I know its not much, but believe me when I tell you that I had to refrain myself!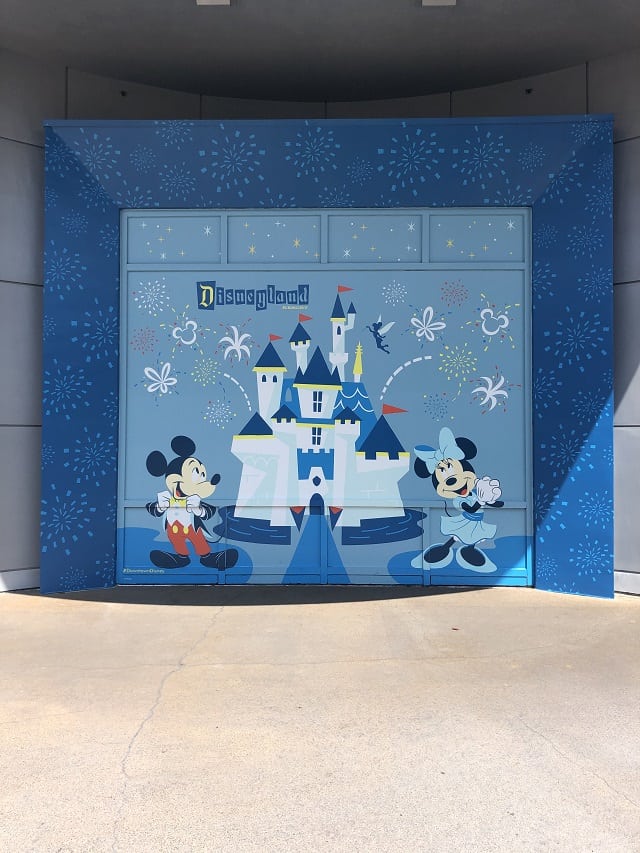 Be on the lookout for another post regarding my overall experience of visiting Downtown Disney!
Did any piece of Disney merchandise spark your interest?  Let us know in the comments on Facebook and in our Facebook group!
-Marisol White
Are you planning a vacation? Reach out to our trusted travel agency sponsor Authorized Disney Vacation Planner
Mouse Class Travel
!