Check out previous Disney World attraction winners, and vote for your favorite! Today's battle features the Frozen Sing-Along Celebration versus Mickey's PhilharMagic.
The Crew had so much fun with the Kenny the Pirate Character Tournament, we're doing another one! This time, we'll vote each day to narrow down our favorite Walt Disney World attractions. In the championship, we'll decide on the ultimate Disney World attraction!
Disney World Shows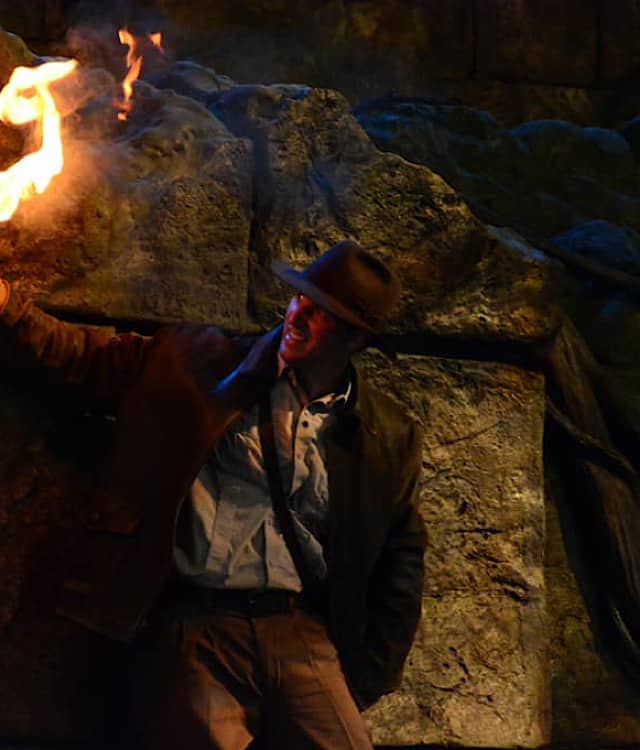 In round 2, eight of the best Disney Shows are left in the Disney World Attractions Tournament! We've tried to create challenging match-ups each day, and welcome your comments!
We've tried to create challenging match-ups each day, and welcome your comments!
How The Tournament Works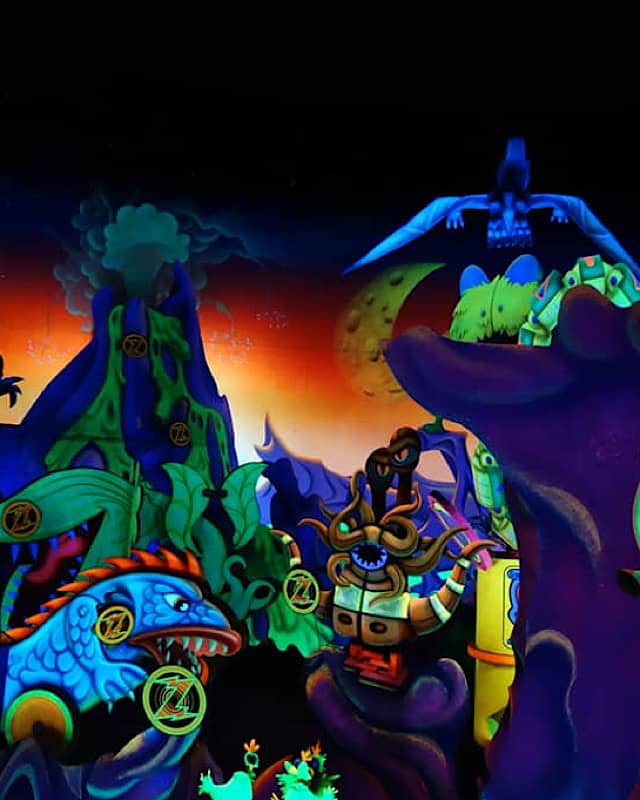 Check every day at approximately 12:00 pm EST to vote each day on your favorite. The link will be sent to Twitter, Facebook (both the official Kenny the Pirate page and Crew group), and email to subscribers. We are working through 4 attractions categories:
Classic Rides
Shows
Thrill Rides
Family Rides
The poll closes at 6:00 am EST the following day. Once we work through the second round in all 4 categories, the winners advance on to the next round. Voting will continue until we pick the most popular Disney World attraction in the Championship Game!
The Attraction Tournament Brackets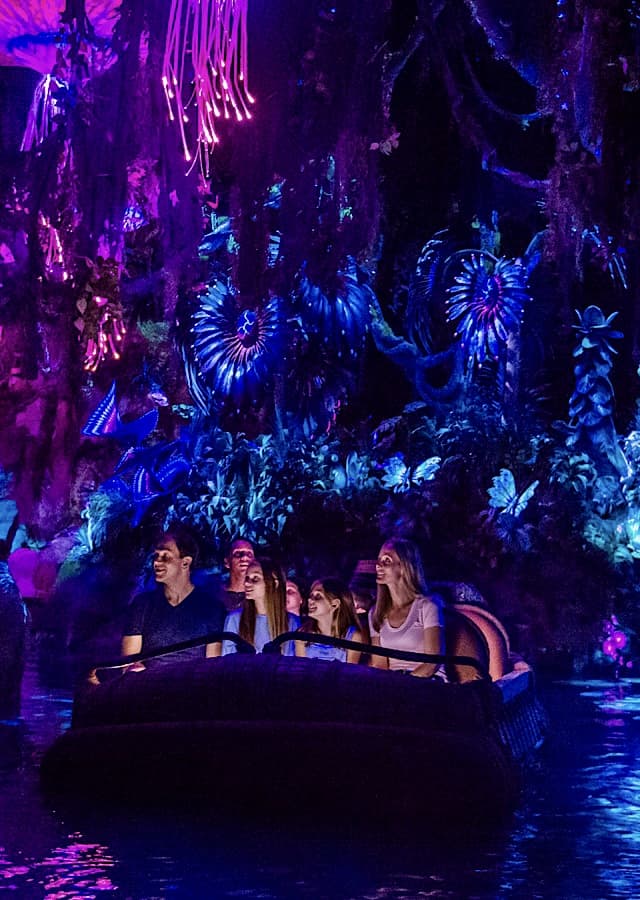 For an outline of attractions and to keep up with past winners, please see the bracket below. Some attractions fit in more than one category, so we selected the most appropriate category
Note: Vote every day so your favorites progress in the tournament.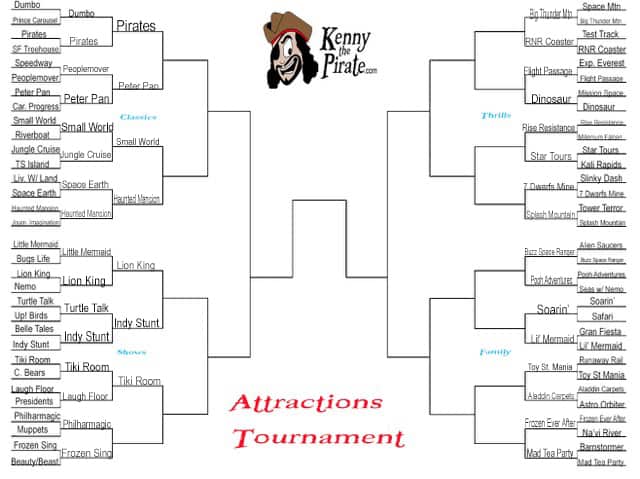 Yesterday's Results, Today's Choices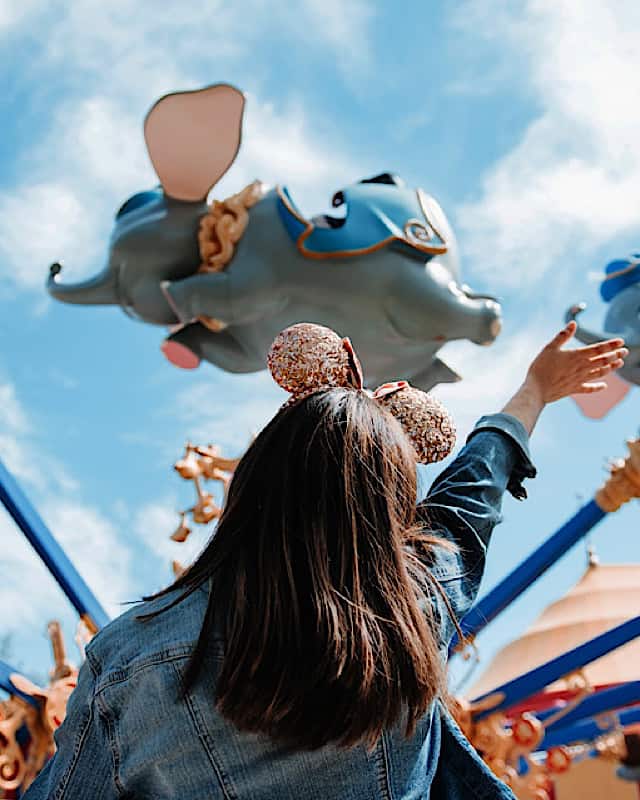 Be sure to check out Kenny's Character Locator for detailed information on attractions and so much more!
Mickey's PhilharMagic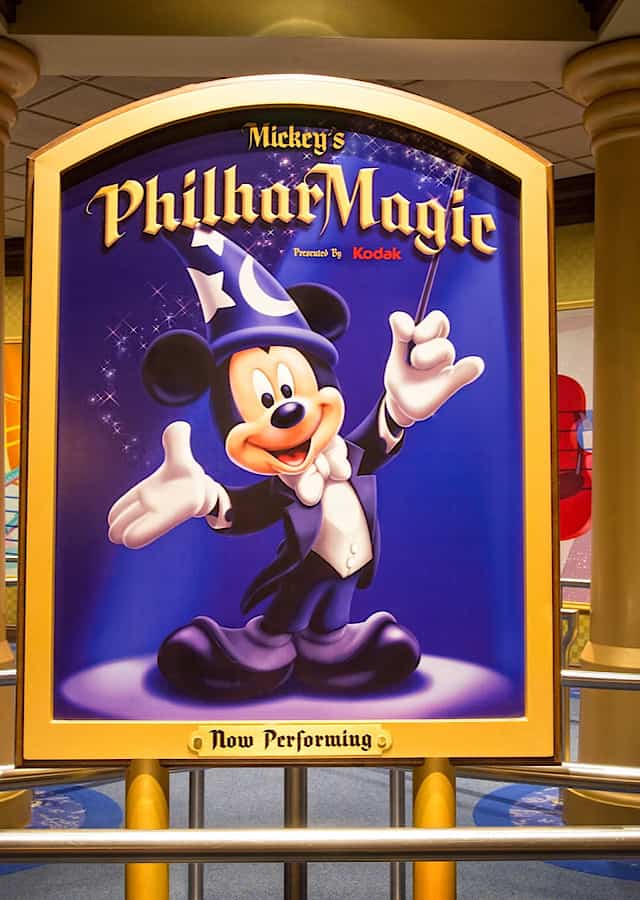 Mickey's Philharmagic is a 4D film that takes guests through classic Disney films as Donald tries to reclaim Mickey's Sorcerer's hat.
The show contains awesome effects! I love the smell of apple pie in this show!
Frozen Sing-Along Celebration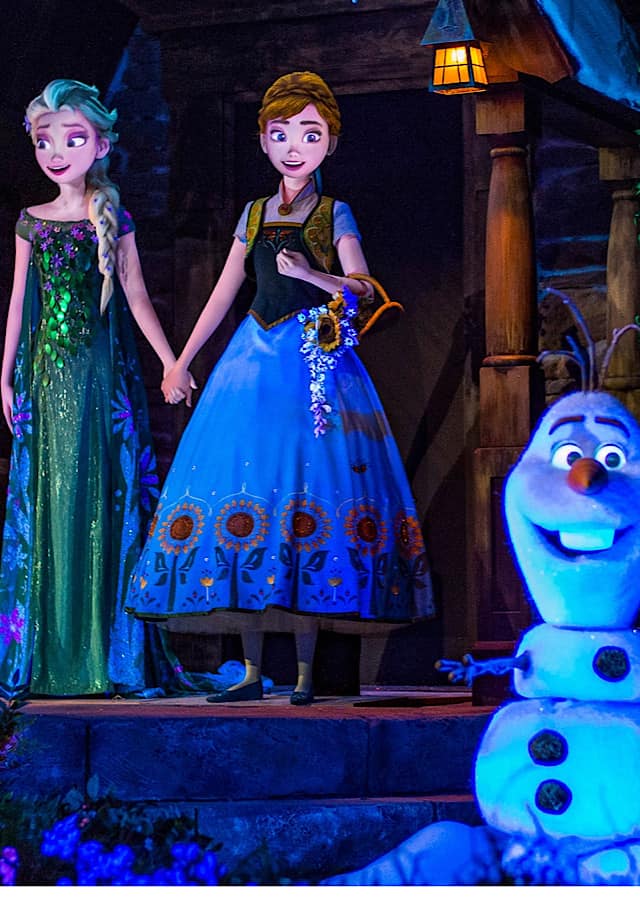 Guests at the Frozen Sing-Along experience touching songs, stories, and guests from the Frozen movie.
Anna, Elsa, and Kristoff participate in sing-alongs with guests as lyrics are shown on the screen. Guests also enjoy scenes from Frozen on the big screen. My favorite part of this show is the "Let it Go" finale.
Which is your favorite? Cast your vote now!
We'd love to hear which attraction tops your list! Let us know which you voted for on Kenny the Pirate's Facebook Page, or join our crew and tell us there!
-Jamie & Susan