Yesterday we reported that Disney Vacation Club has a new offer for those wishing to become members. There's also a new offer for current members wishing to add on to their existing membership! Read on for details.
The offer for existing members is similar to the one for new memberships. One key difference is the offer for existing members includes dollar amount savings for purchasing fewer than 150 points: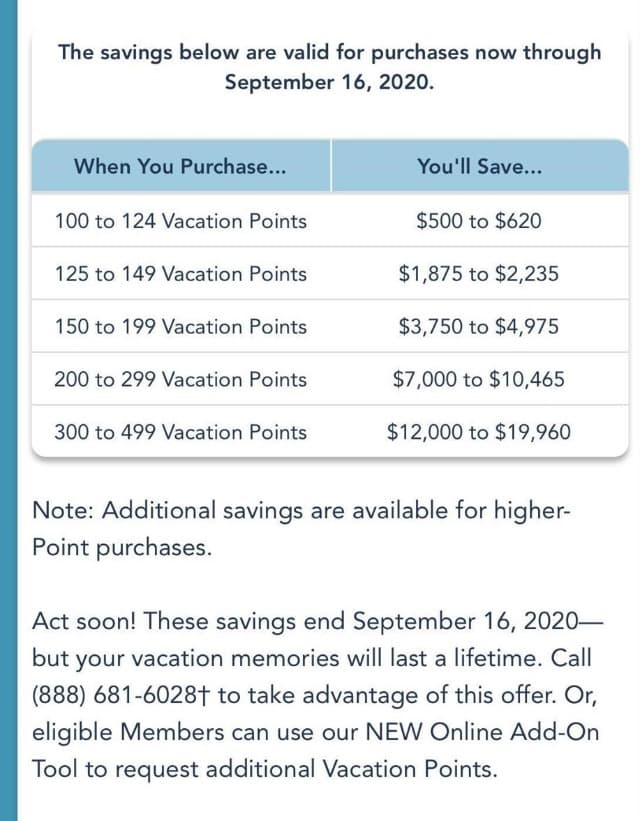 Existing members are more likely to add smaller contracts on to their purchases when compared to new members, since a studio villa starts at around 11 points per night.
The offer for existing members is also a better deal. The two examples I calculated for yesterday's offer showed the range of discounts was 7.8 percent for the fewest amount of points purchased to 14.6 percent for purchases up to 500 points.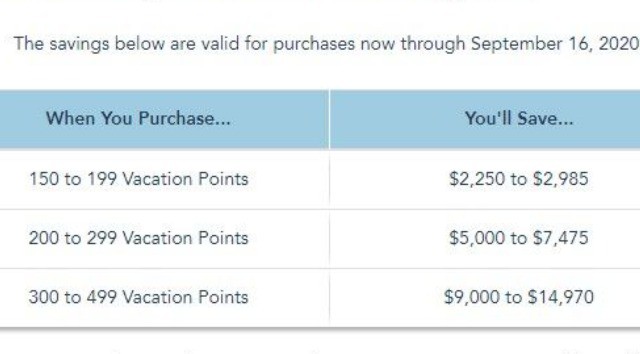 The offer for existing members, according to the chart above and based on the current selling point of $195 per point, would range from 2.6% all the way to 20.1% savings!
So, if you're an existing DVC member, this would be a good time to add on!
Personally, one thing that has kept me (Rebecca) from purchasing a Disney Vacation Club membership is that I feel the flexibility of booking resorts closer to travel time is virtually non-existent. We don't tend to make plans 11 months in advance.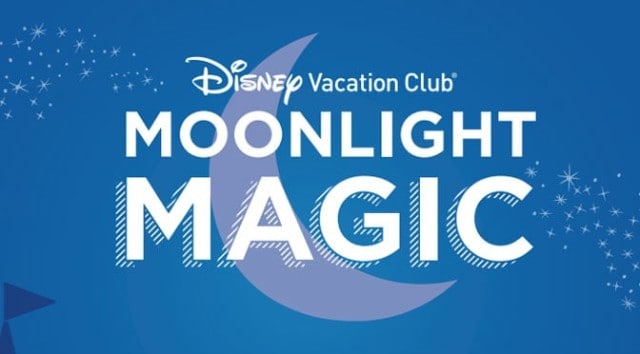 However, with the coronavirus rearing its ugly head, availability is looking much better. Going off of confirmed reservations for rent on various DVC rental sites, it looks like there are a lot of people bailing on their 2020 and early 2021 vacations.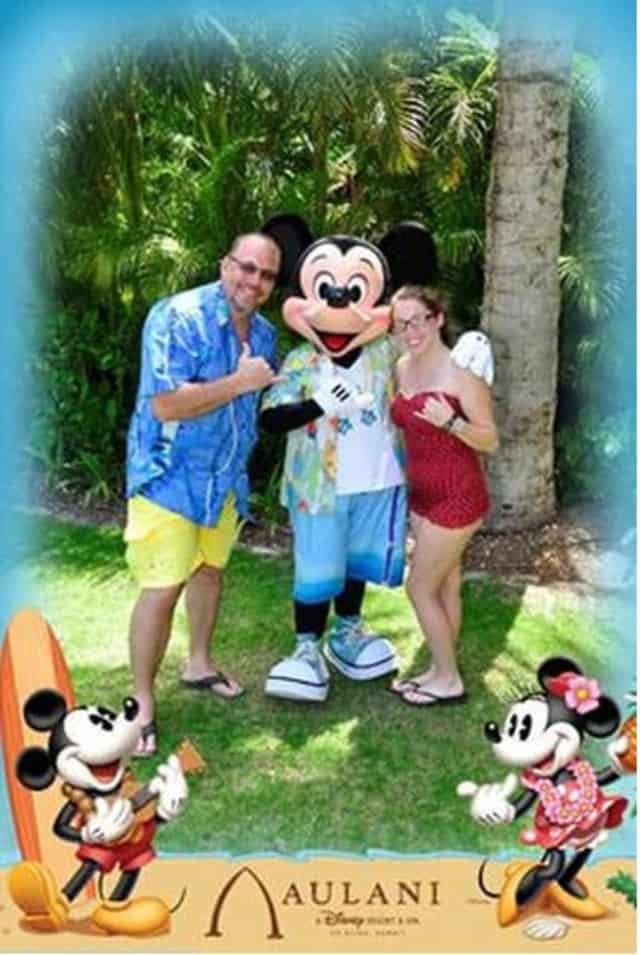 Of course, I know that's temporary, but these offers are pretty tempting! I still think if I personally were to buy in, I would most likely purchase a resale Disney Vacation Club membership to get my feet wet and see how we like it.
Be sure to check out Heather's article on what Disney Vacation Club is and Ashley's article on renting Disney Vacation Club Points.
Thinking of buying your first Disney Vacation Club membership? Click here to see the details of the current offer for brand new members.