Despite some opposition from the various unions representing Disneyland's cast members, Disney will start to recall cast members from furlough this week. Read on for details.
According to the Orange County Register, Disneyland has started the process of recalling approximately 775 workers to start getting ready for their phased reopening.
This first group is to begin working on June 28 ahead of the reopening of the Downtown Disney District scheduled for July 9.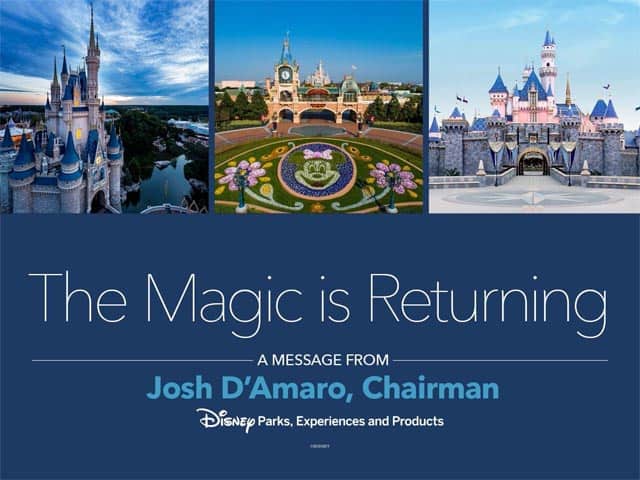 The president of Workers United Local 50, which represents just under 8,000 food and beverage workers at the Disneyland resort expressed his "shock" that Disneyland has begun recalling cast members for these positions.
Union president Chris Duarte wrote in a Facebook post dated June 18:
"On the Recall negotiations we are still not in agreement with Disney. "

Chris Duarte, President Workers United Local 50, June 18,2020
Duarte also sent a letter to California Governor Gavin Newsome signed by 12 union leaders who represent a total of 17,000 workers at Disneyland. They are collectively known as the Coalition of Resort Labor Unions (or CRLU).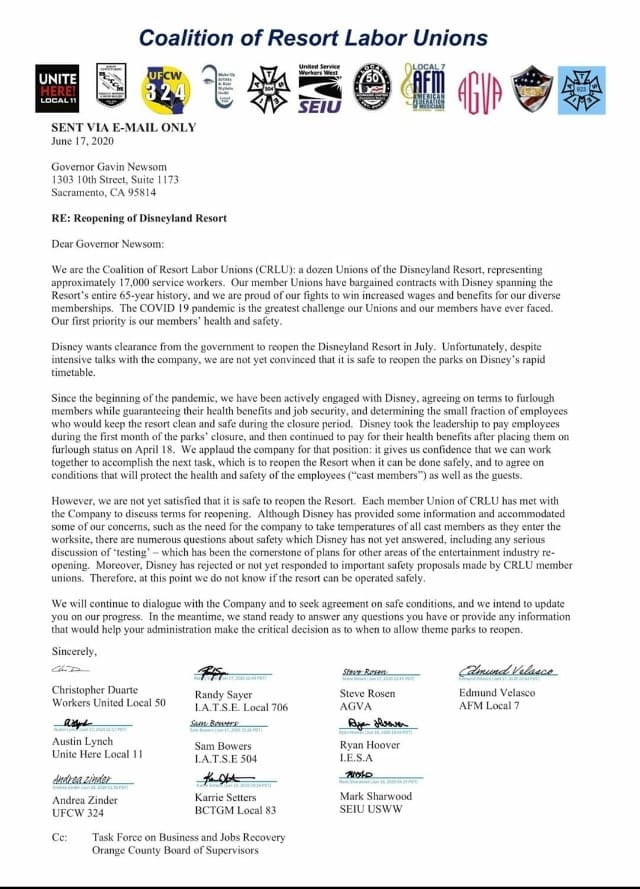 In the letter, Duarte urges the governor not to grant approval for Disneyland's reopening. He gives Disney some credit for the handling of the shutdown and taking the initiative to pay employees in full for the first month.
But, Duarte claims that the union leaders remain unconvinced about the safety of their members should they return to work starting June 28.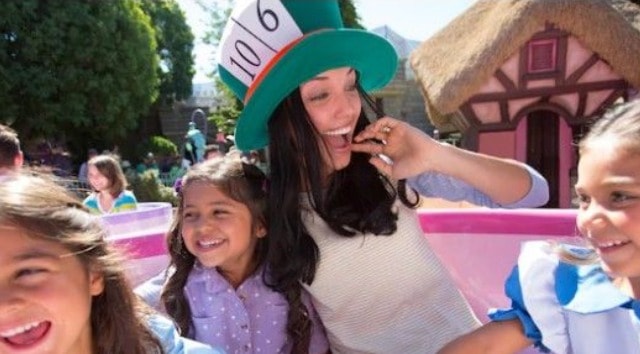 Duarte seems to take specific issue with the lack of discussion around testing of employees. He writes that testing for COVID-19 has been essential to other entertainment industry reopening plans.
Governor Newsome had not yet responded to Duarte's letter at the time of publication.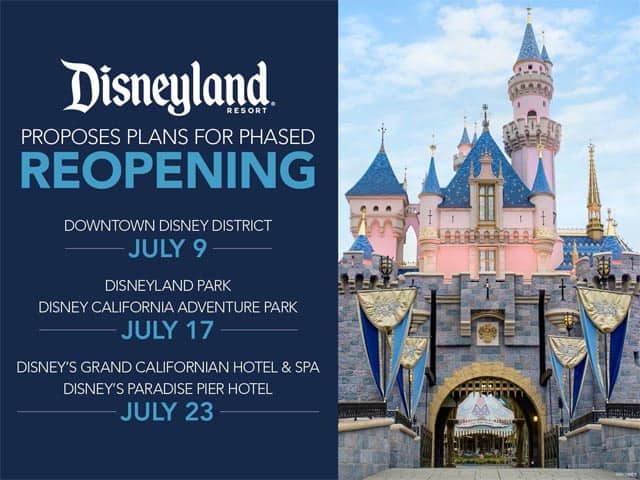 To see what health and safety measures are being implemented in the West Coast parks, click here. They also released a "Know Before You Go" statement for Downtown Disney, which we covered here.
How do you feel about the parks reopening? Is it too soon to reasonably assure cast member and guest safety? Let us know in the comments on Facebook and in our Facebook group!
-Rebecca W Davis