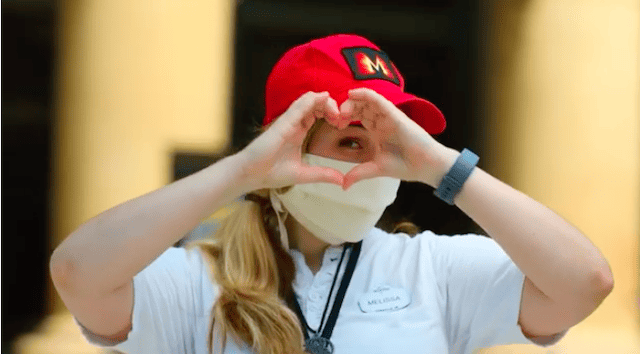 Universal Studios is one of the first major amusement parks to reopen after the COVID-19 pandemic caused rapid closures across our country. As Universal sets to reopen to Annual Passholders on June 3rd-4th and to all guests on June 5th, they have released a safety video to help explain the new protocols that will be in place.
Universal Safety Protocoals
We have shared with you the opening dates and initial safety protocols that Universal Studios announced in their reopening proposal to the Orange County Economic Recovery Task Force.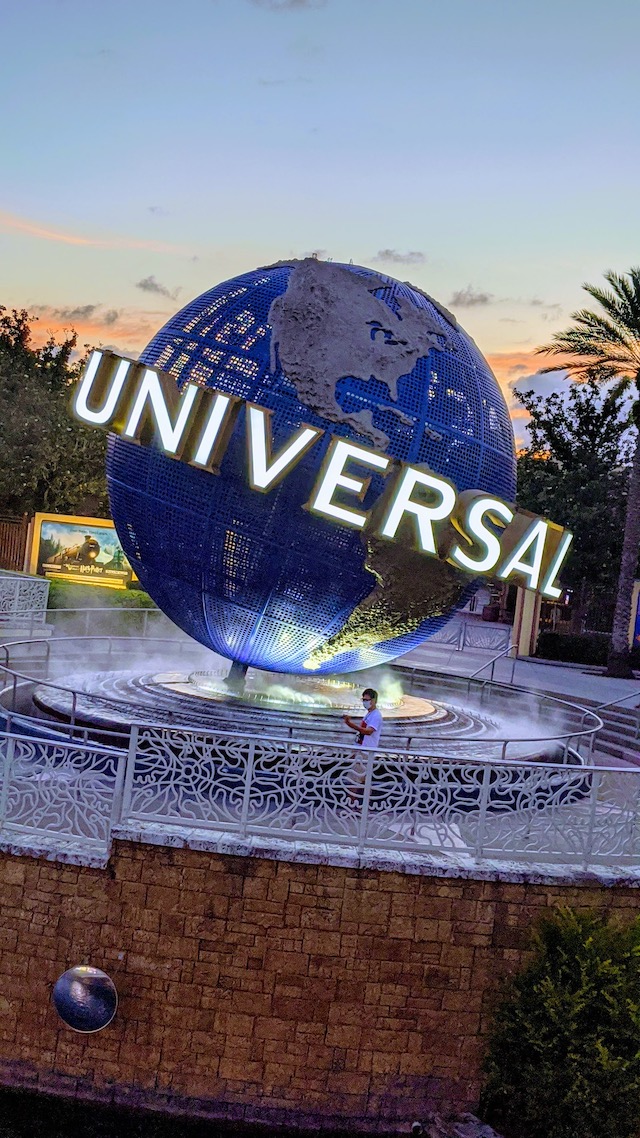 With the initial plan proposed for the reopening of Universal Orlando, we learned of Universal Studios' Guest Journey to help prepare guests for what would be expected regarding safety precautions prior to entering and while enjoying the park.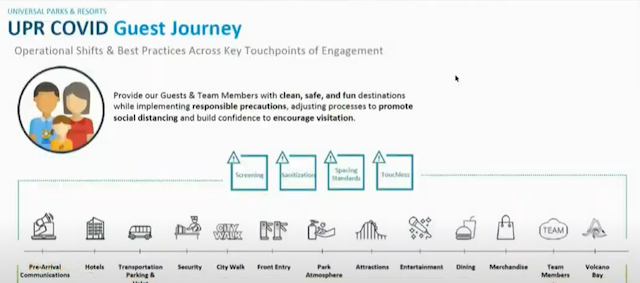 Safety Video
Universal Orlando is very excited to bring back guests and have the park come to life with memories to be made and attractions to be enjoyed.
First, they want to share a way to keep guests and employees safe throughout their entire stay at Universal Orlando.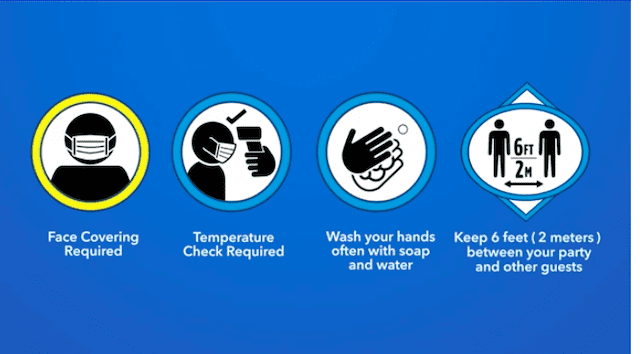 Universal Orlando encourages all guests to visit the "Know Before You Go" page on their website. It is important to note that guests with a temperature of 100.4 F or higher will not be allowed to enter Universal Orlando or entrance into the City Walk.
All Universal Orlando employees will also undergo daily temperature screenings as well.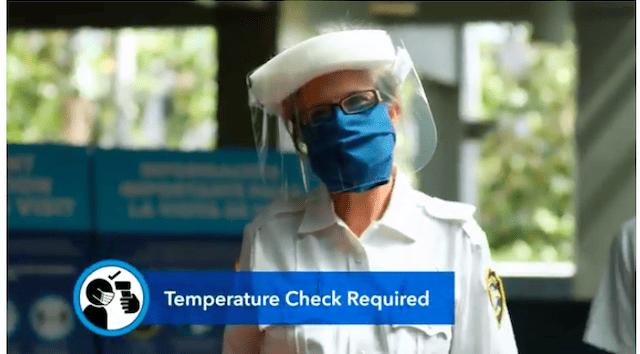 Face coverings are mandatory for all guests both at Universal Orlando and in the City Walk district. Currently, they do have face coverings available for purchase for those guests that may need them.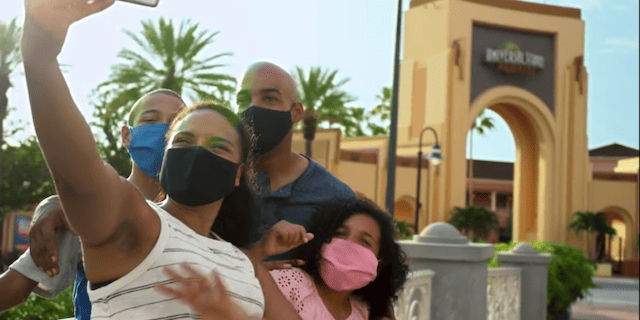 The only exception for the mandatory face coverings are for guests while swimming in resort pools. Those guests visiting Volcano Bay are encouraged to wear face coverings unless they are swimming.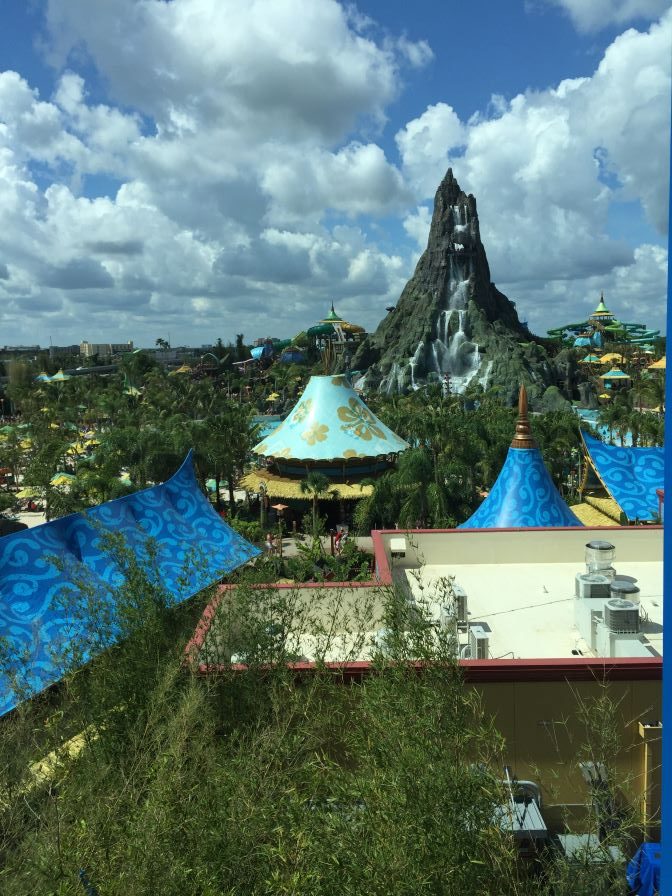 Guests are encouraged to download the Official Universal Orlando Resort App on their phone. Not all attractions will be available when the park first reopens, but with the app guests may join the virtual line queue for available attractions.
Through this app guests may also pre-order food at available dining locations.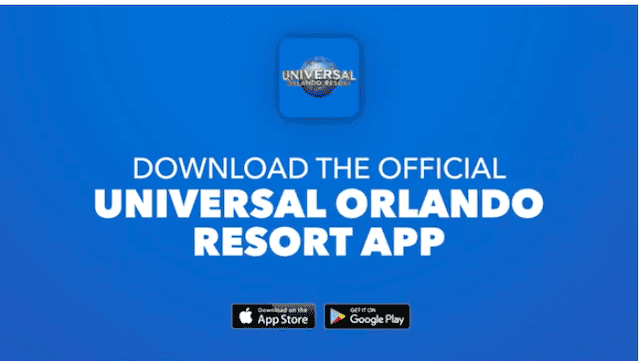 Employees are taking proactive steps by cleaning surfaces such as handrails and high touch areas. At dining locations, tables will be spaced safely to ensure proper social distancing standards.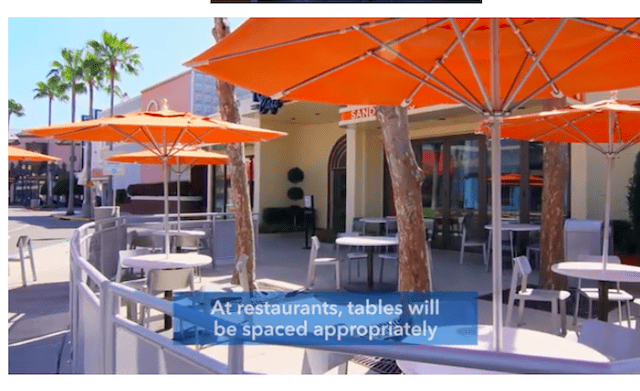 Also located throughout the park, guests can find safety protocol signs and markers at attraction queues to encourage social distancing. Guests are encouraged to be observant of these signs and to follow the safety protocols for social distancing and following the directional traffic signage.
Liability Warning
As with the Walt Disney World website, the safety video also includes a screen encouraging guests to weigh the risks of exposing themselves to the possible risk of coming into contact with COVID-19.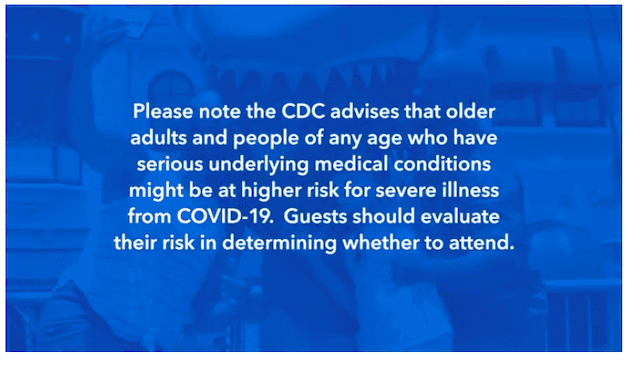 We are very excited that guests will again be able to make family memories at Universal Orlando and in just a little over a month Walt Disney World as well. What do you think about these safety protocols that Universal Orlando will have in place? Would you consider visiting this park this summer? Share your thoughts with us on our Facebook Page.